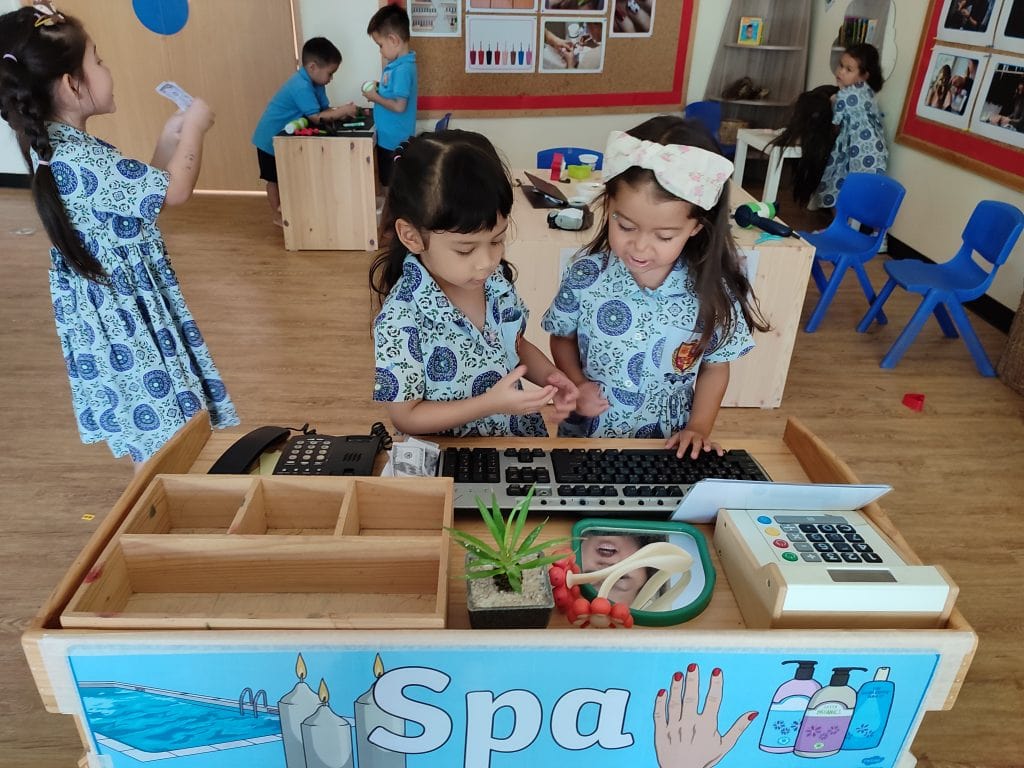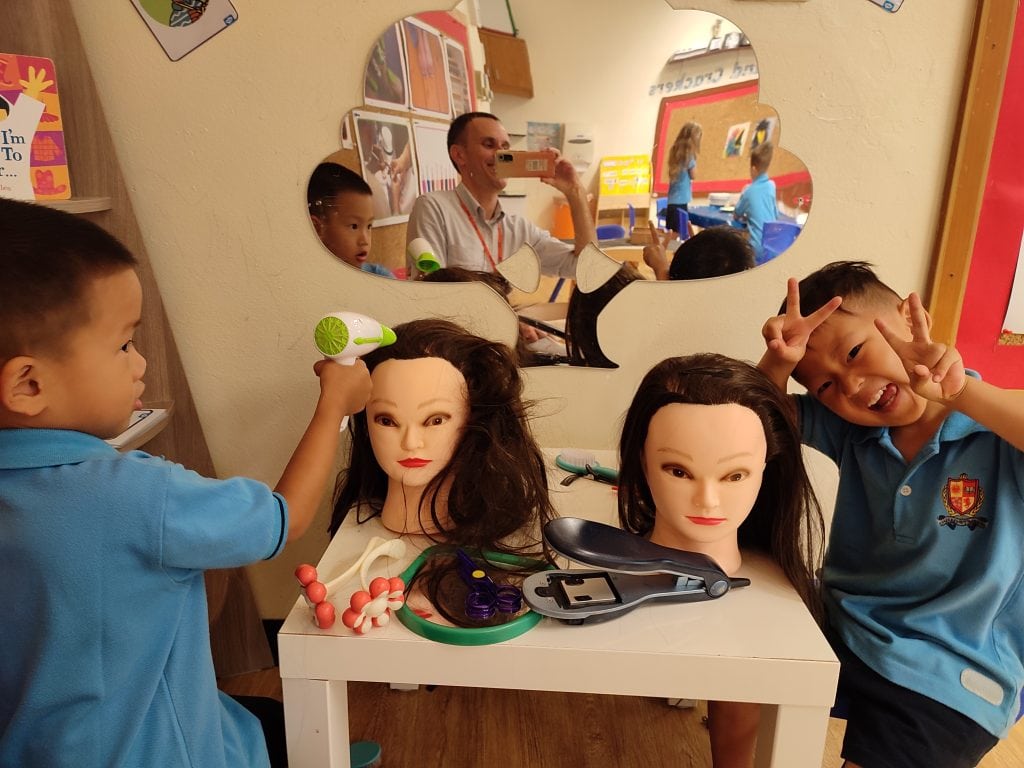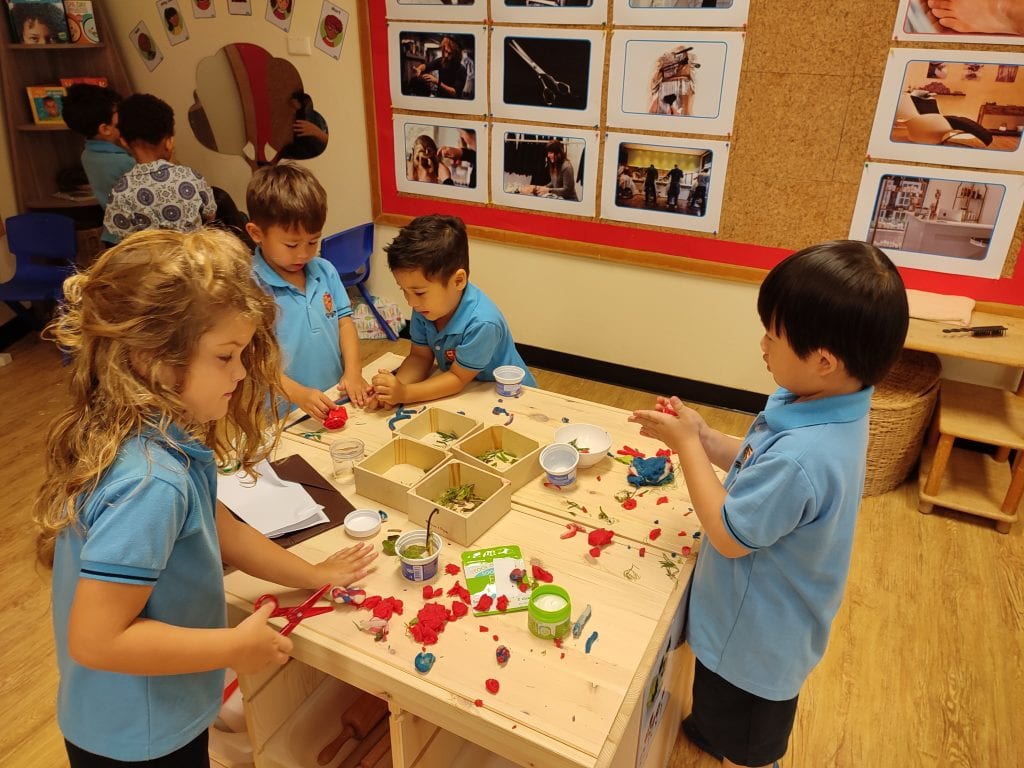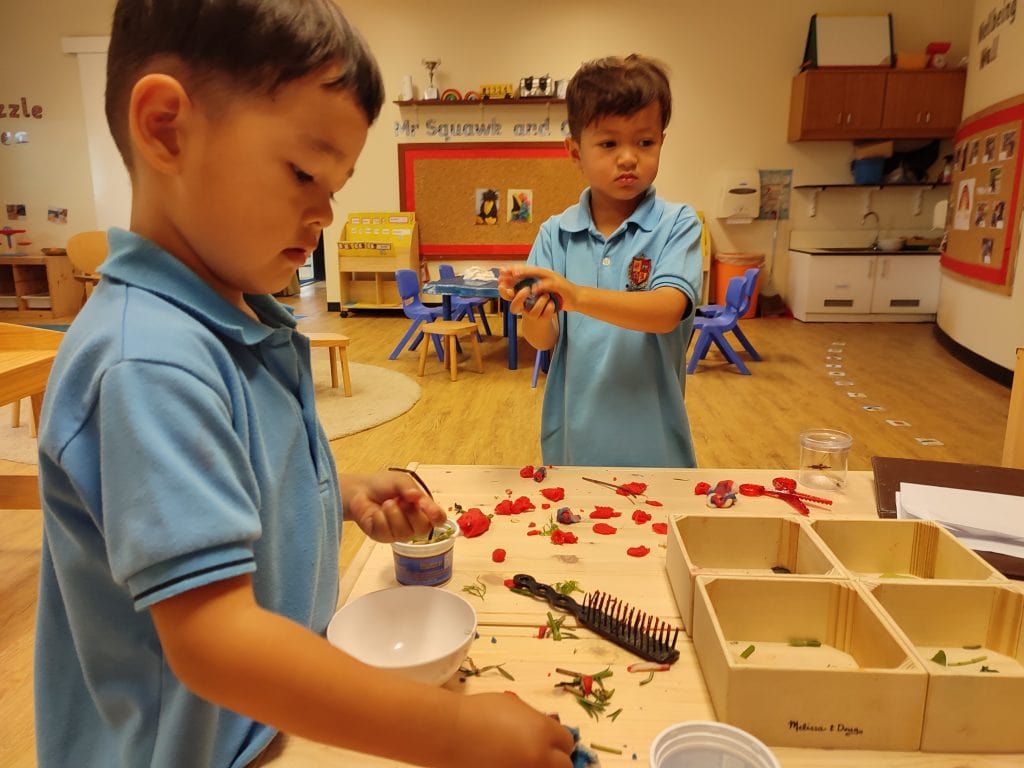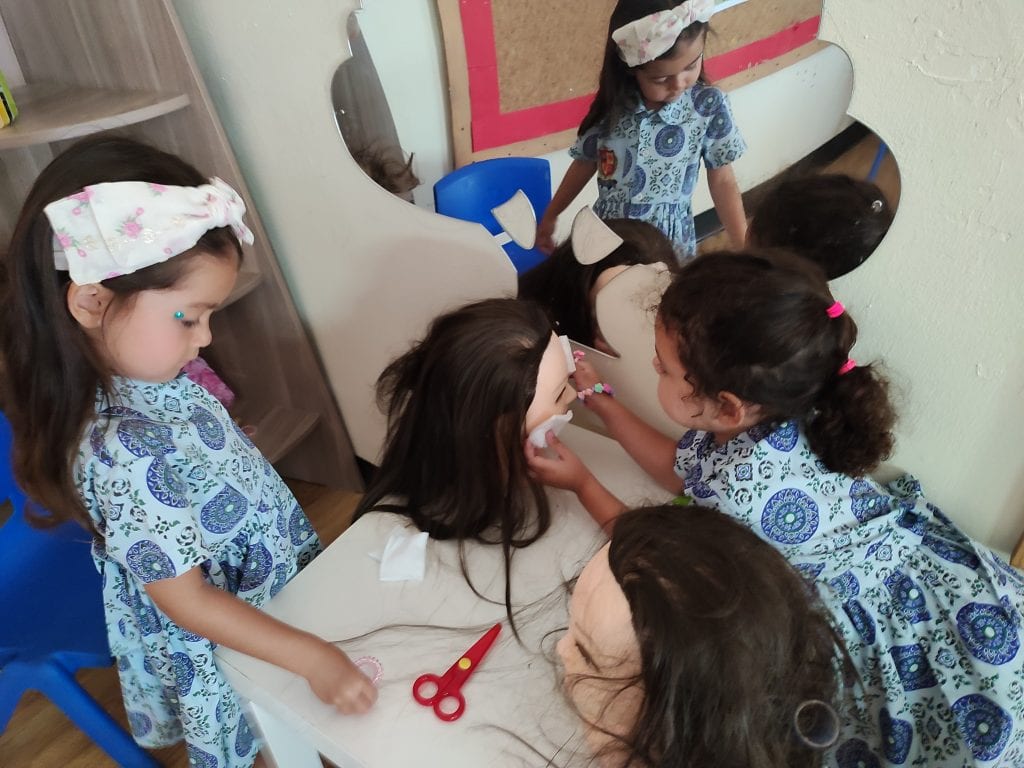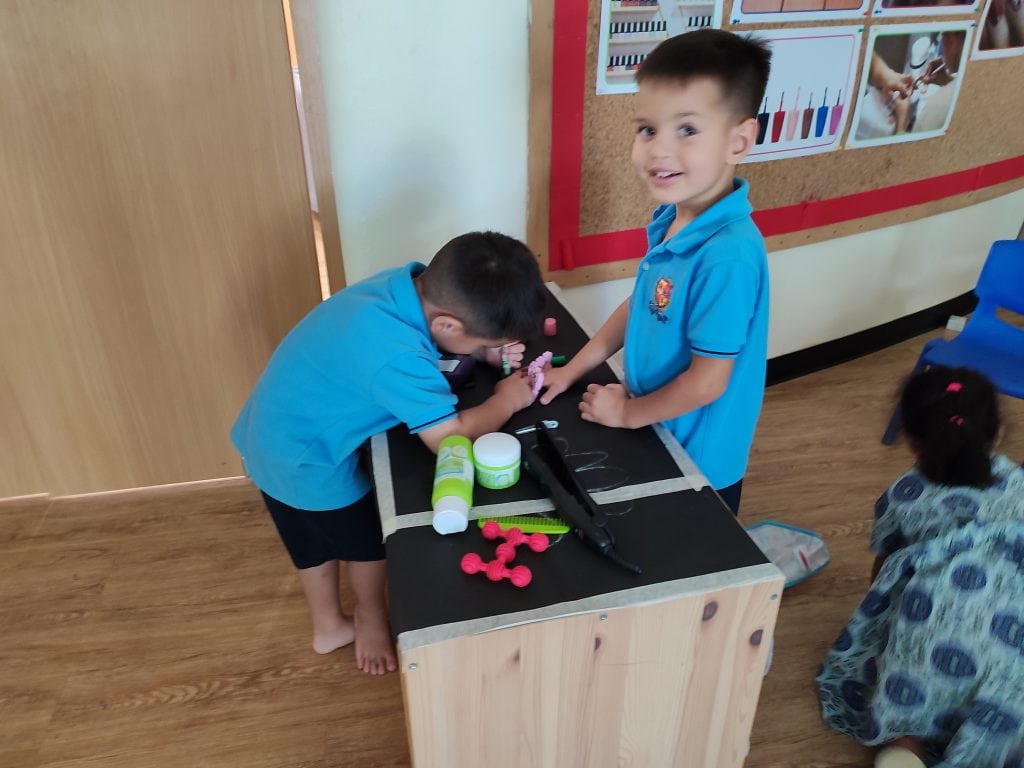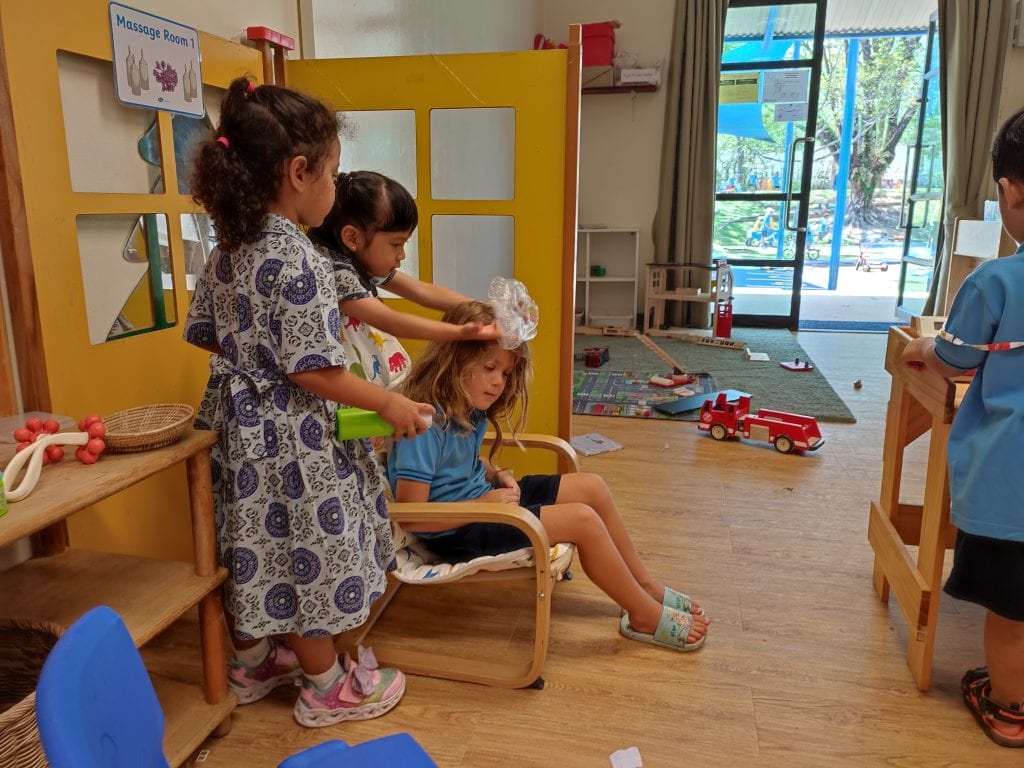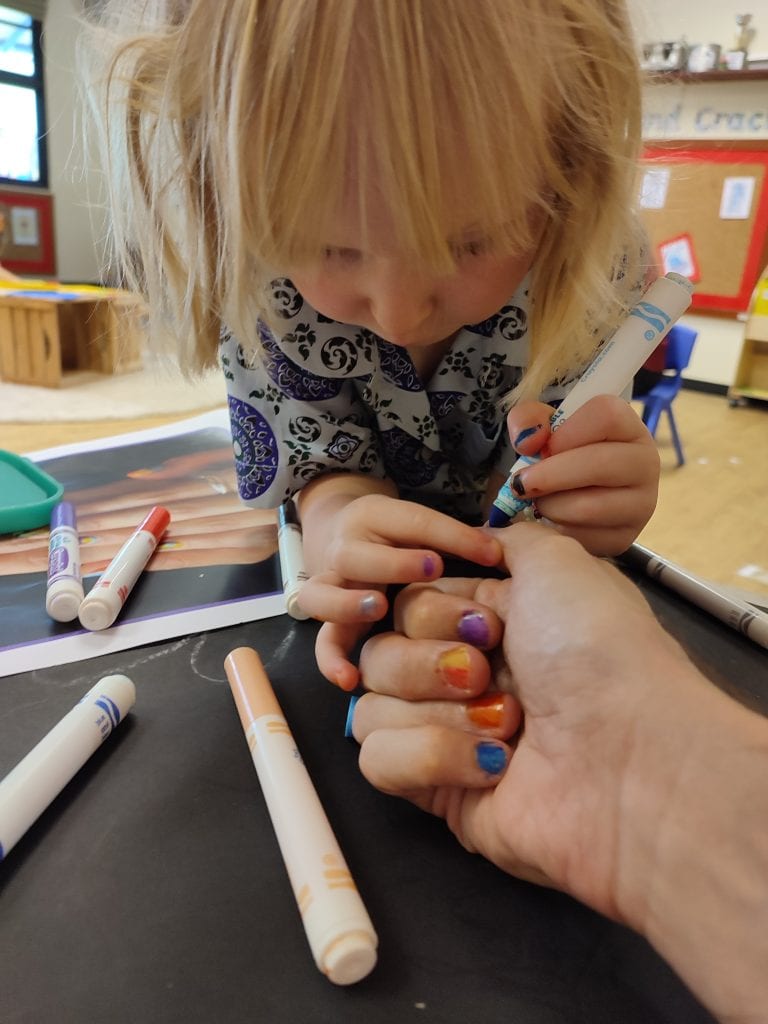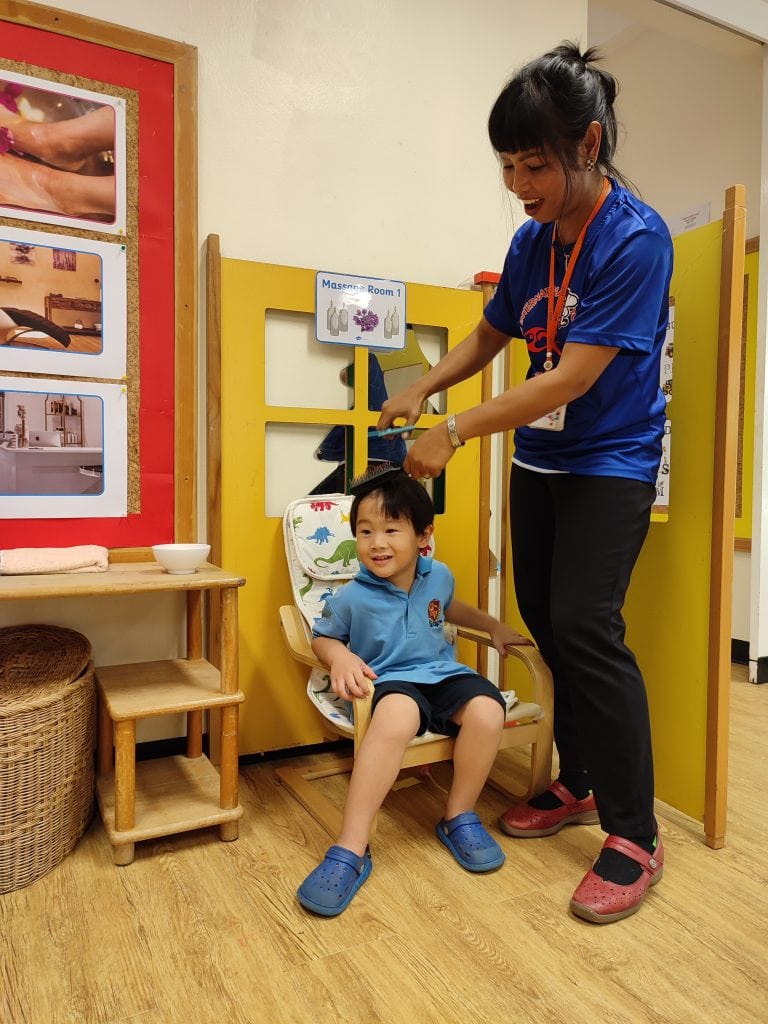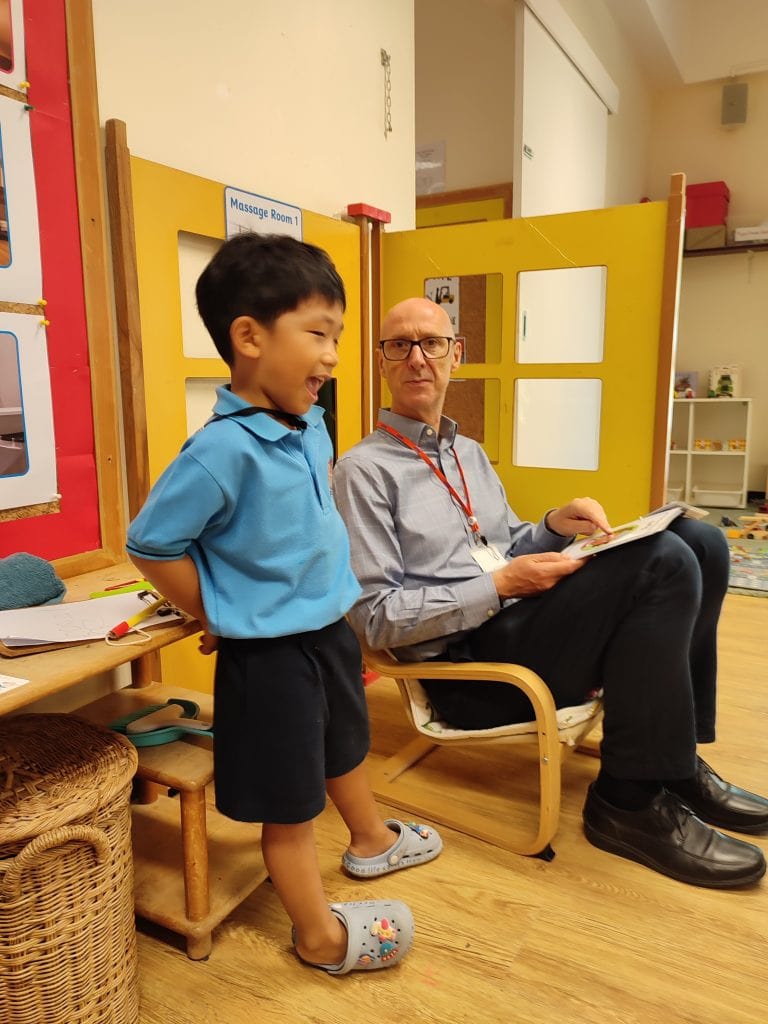 The children in Nursery have loved playing in the Early Years Spa, which comes complete with a massage room, hair salon, nail bar and aromatherapy playdough shop. It has been great to see them negotiate taking turns with all of the new equipment and toys, as well as act out what they know about the world. Some of the beautiful nail polish patterns and colours, as well as the relaxing treatments performed by our min-therapists, indicate they have been with mummy and daddy to the many wonderful spas we have here in Phuket.
This language-rich activity gave us lots of opportunities to discuss colours, shapes, sizes, time, money and other mathematical concepts. It has also been a lot of fun!
We even had a very special customer book an appointment this week, as Mr. Page came for his hair perming. The children did the best that they could!