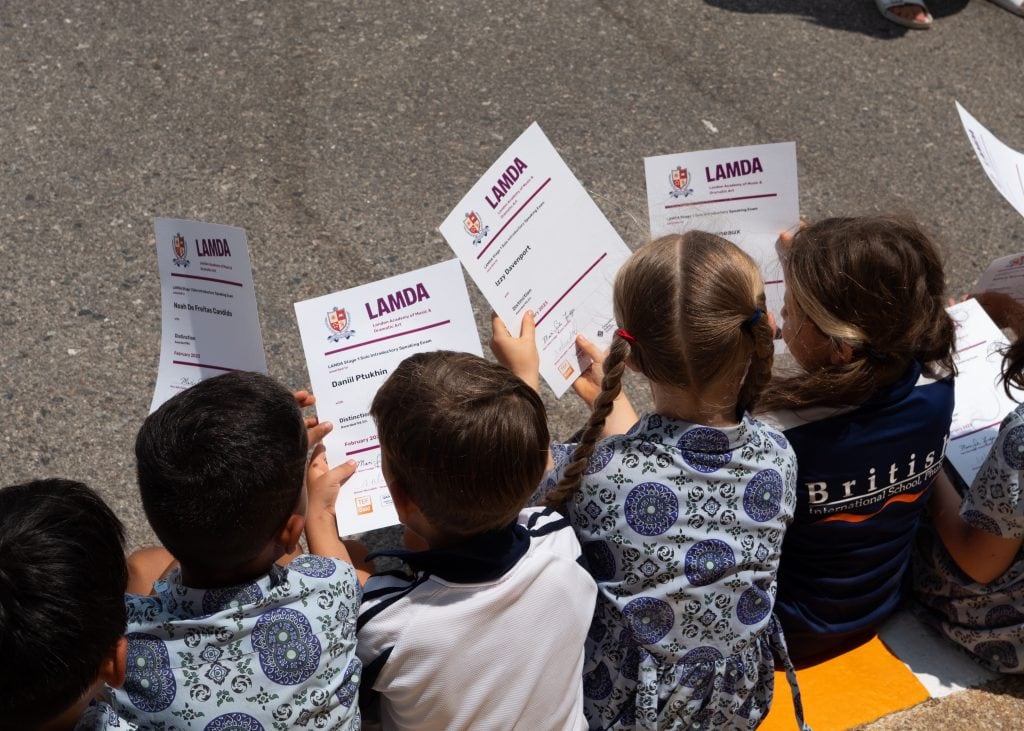 Towards the end of Term 2, the BISP Performing Arts department was proud to present 289 students, from Year 1 to 12, with official certificates for completing their LAMDA exams. The London Academy of Music and Drama Art (LAMDA) offers a range of public speaking and acting exams, where young people have the opportunity to perform poems, monologues and hand-written speeches, as well as develop their conversational skills. 
Following this year's exams which were taken over two weeks in January and February, the BISP results were excellent!
This year, Year 1 and 2 students combined received a total of 46 distinctions and 2 merits. Year 7 students achieved 40 distinctions, 18 merits and one pass. Similarly, Year 8 students received 48 distinctions, 11 merits and one pass. Our Year 9 students accomplished 41 distinctions, 29 merits and one pass. Moving on to Year 10, five students earned distinctions while four students were awarded merits. Finally, in Year 12, three students were honoured with distinctions while one student received a pass.
A special mention to the following students who were top of their year groups: Angela Y1, Noah Y2, Kirill Y7, Ilya Y8, Liam Y9, Andy Y9, Myla Y10, Vikka Y10 and Zhanna Y12. Finally, congratulations to all our students for completing their LAMDA exams and for achieving fantastic overall results.