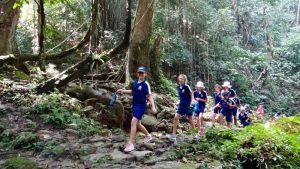 In the first half of this article – The 'Nev Mars' effect – I alluded to how I was inspired to study languages by my teacher, not because he was a brilliant, effec­tive, disciplined practitioner, but because he touched my heart and inspired me to love the subject he was teaching.
At the end of the piece, I asked: What is it that makes an inspiring and effec­tive teacher in this day and age? I will attempt to answer that question here.
Read more of this article by BISP's Head of Modern Languages Chris Greene.
You can also read the first part of this article, published in an earlier issue, here.