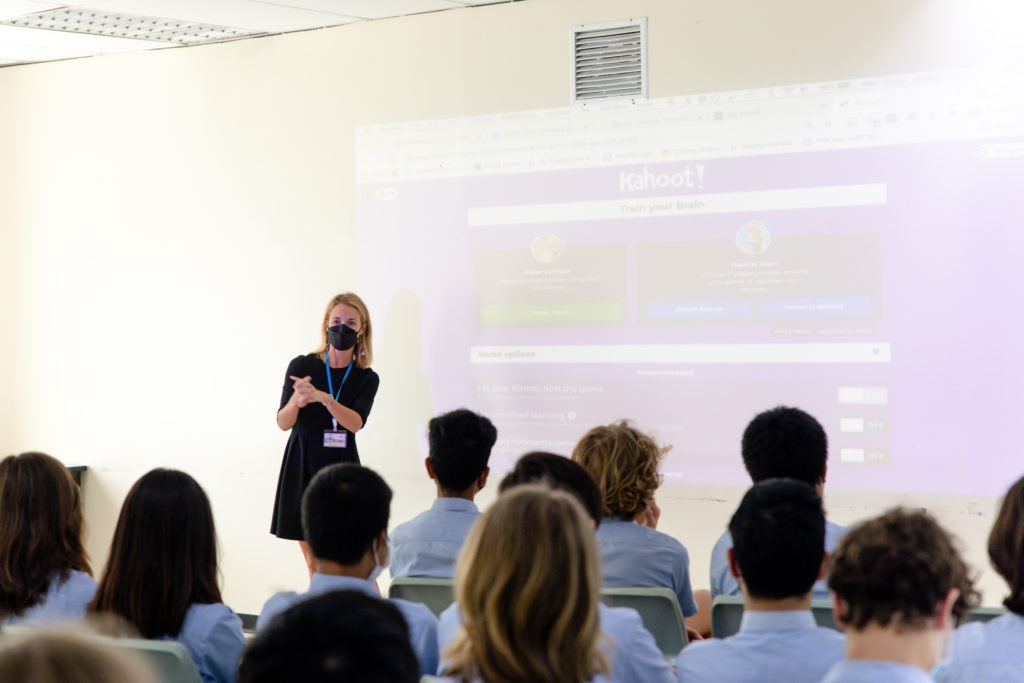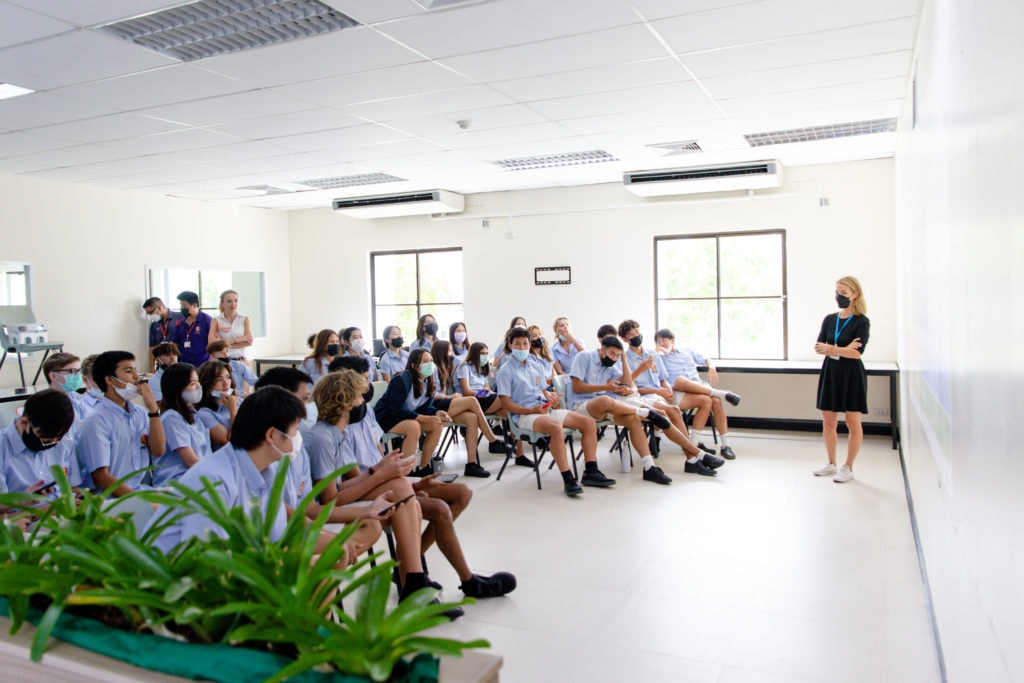 A Wellbeing Pre-Exams Nutrition Masterclass was held on 9th February for Year 11 with guest, Morgane Quinchon, a qualified and registered Dietitian Nutritionists and Lifestyle Nutrition Consultant, who spoke to students about brain health and how they can support themselves and their brains as they prepare to sit their IGCSE exams in a few months. 
Morgane started the session with a game of Kahoot that shared key facts about our brains and their composition as a way of understanding how to support optimal brain function. Students were encouraged to focus on prioritising drinking water,  eating a balanced diet, getting adequate sleep, breathing and also challenging and exercising the brain to build new pathways. 
If you want to learn more about How Sugar Affects the Brain you can watch this video by Nicole Avena that Morgane shared. 
https://www.ted.com/talks/nicole_avena_how_sugar_affects_the_brain