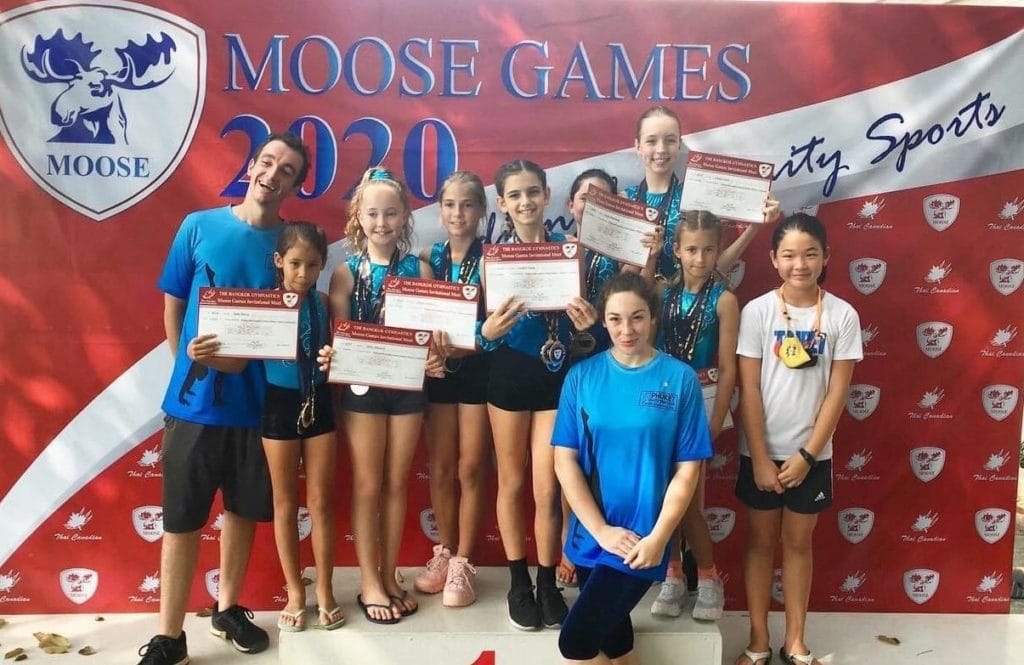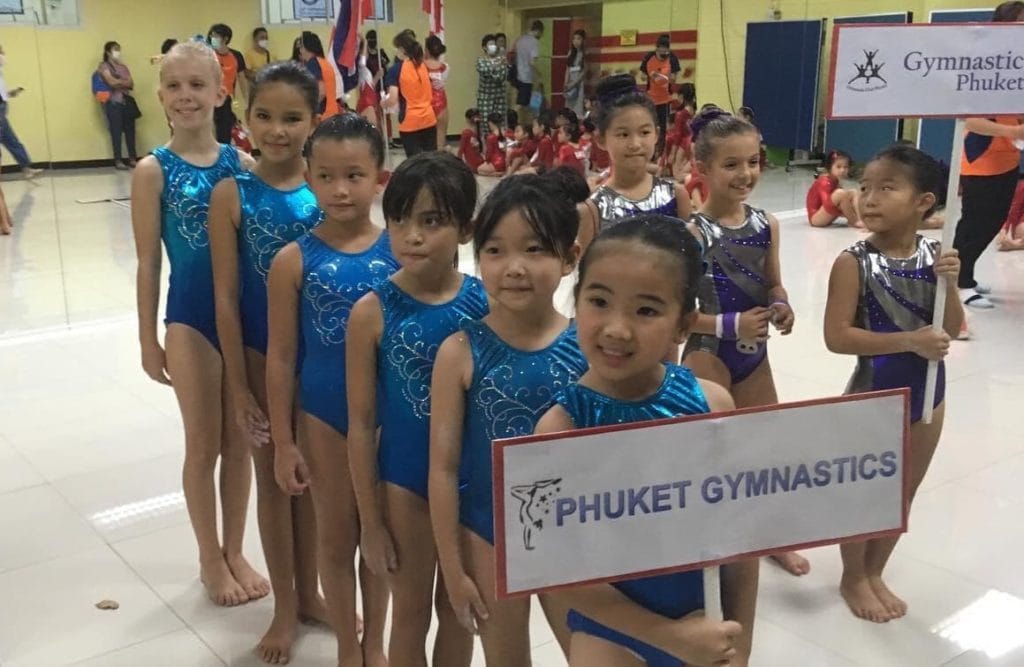 Our gymnasts recently travelled to Bangkok to compete in the Moose Games Gymnastics Competition at the Thai Canadian Community Sports Centre. 
Competitive gymnastics follows a levels structure and our students competed in Women's Artistic Gymnastics (WAG) Australian levels 2 and 3. 
To earn a gold medal the gymnasts had to score 8.5 or higher out of 10 for their routines on four apparatus' – the floor, bars, beam and vault. 
A full list of results can be found below. Congratulations to all our BISP students on their fantastic performances!
Level 2:
Alethia: 2 gold, 1 silver, 1 bronze
Mandy: 2 gold, 2 silver
Lara: 2 gold, 2 silver
Level 3:
Emma: 4 gold
Milly: 2 gold, 2 silver
Layla: 2 gold, 2 silver
Maria: 3 gold, 1 bronze
Jade: 3 gold, 1 silver 
Spaces are available at all levels in Phuket Gymnastics' after school and weekend classes at BISP. For more information, please contact

[email protected]

.