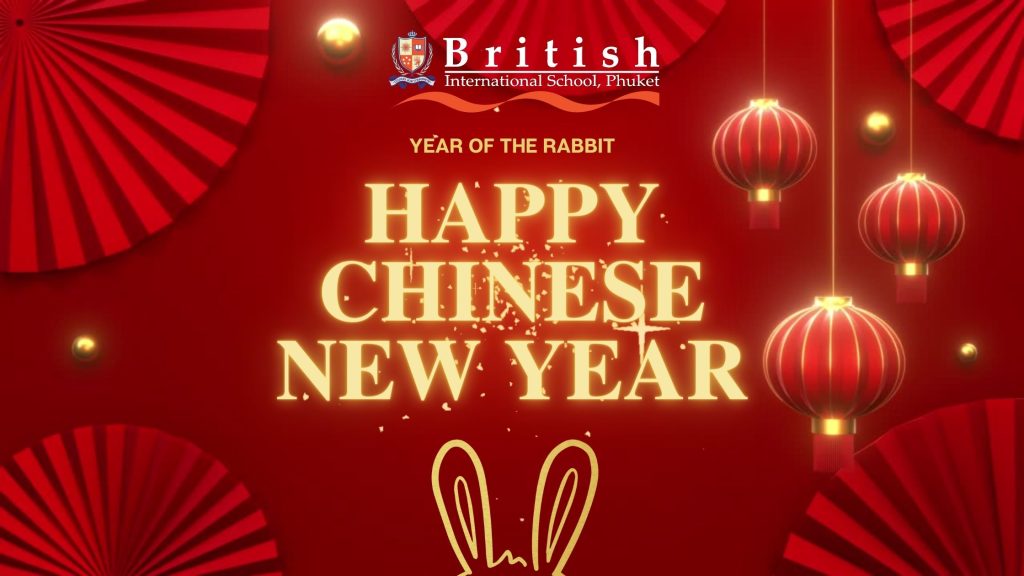 New Year 4721 – or the Chinese Lunar New Year 2023 – will begin on Sunday, 22 January 2023, marking the end of the Year of the Tiger and the beginning of the Year of the Rabbit.
To celebrate the occasion at BISP, during this week the Modern Languages Department will host a variety of activities such as Chinese Arts & Crafts activities,  calligraphy writing, musical performances as well as games and competitions. There will also be Chinese New Year assemblies on the 23 January 2023 with a Lion Dance and performances to showcase the rich culture around this special occasion. 
As part of the Chinese Lunar New Year celebrations, the BISP PTA, with the support of the wider Chinese community, will be organising a bake sale in the MTB foyer on Wednesday, January 25th from 9 am. Don't miss out on some delicious Chinese dumplings. 
BISP teachers and students would like to wish everyone a wonderful Year of the Rabbit! May good luck, good health, peace and happiness follow you wherever you go. 新年快乐,万事如意!  
Here are some videos made by the community to wish you a Happy New Year as we celebrate the Year of the Rabbit.
BISP Primary School Wishes you a Happy Chinese New Year https://youtu.be/GOOxBKy67SY
BISP Secondary School Wishes you a Happy Chinese New Year https://youtu.be/imV0ZFlN14Y