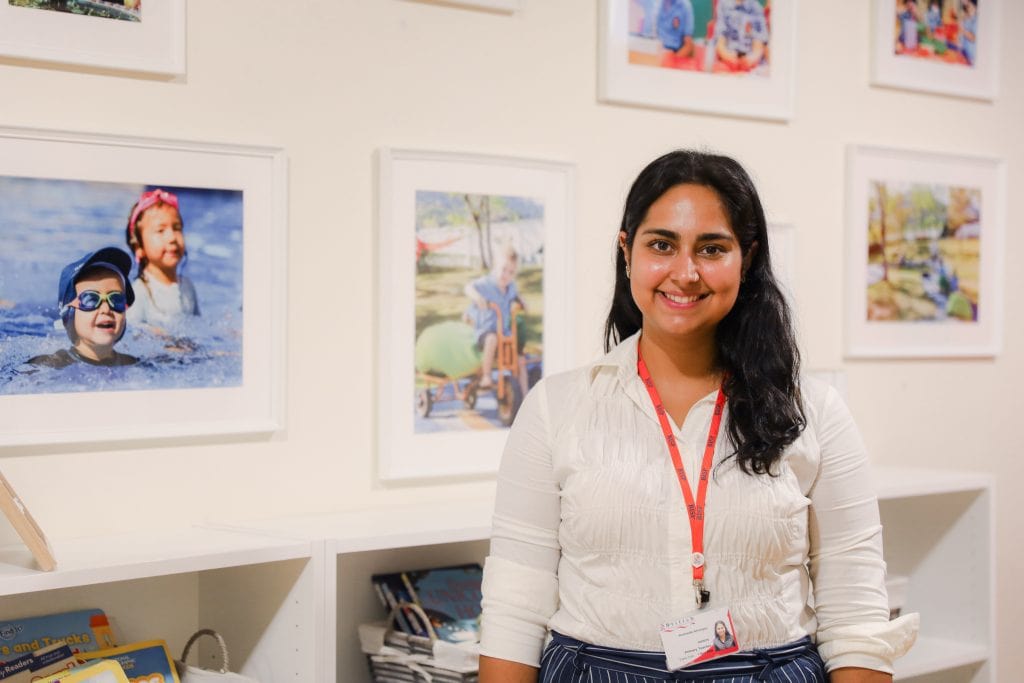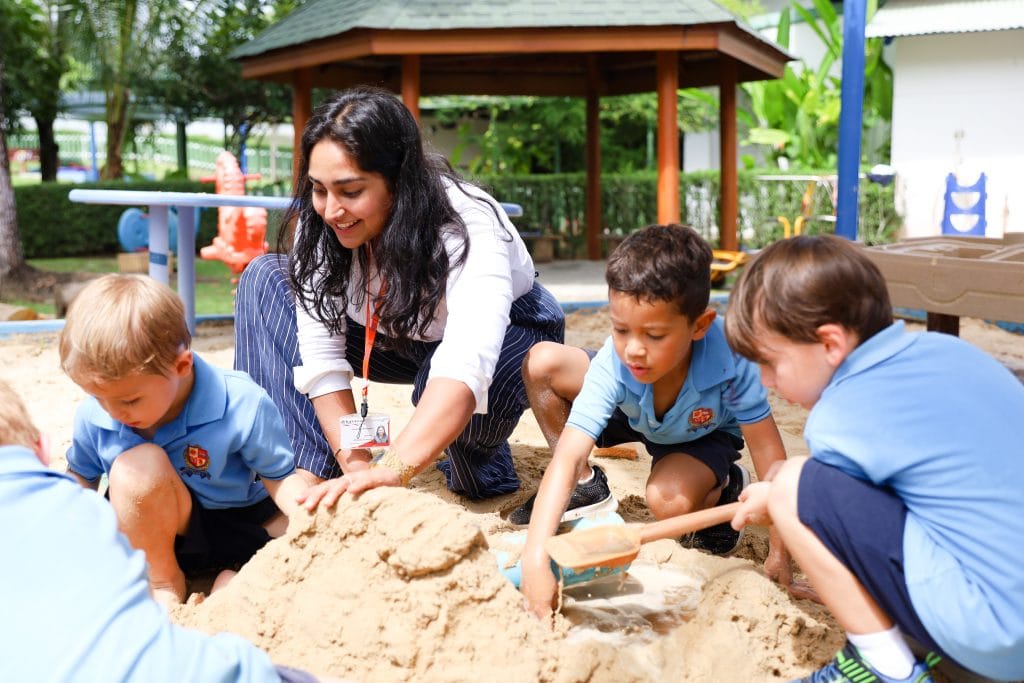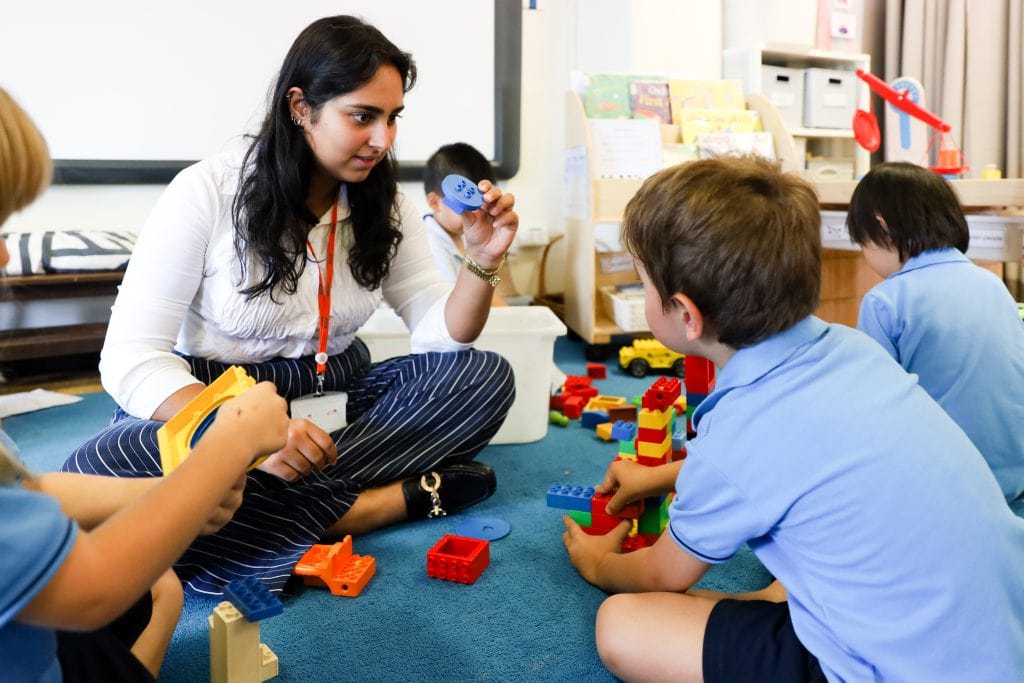 Rashmita Khanijou (Rashy) is the new reception teacher at BISP. She was born and raised in Phuket,  Thailand and has worked in education for 3 years with prior experience in Melbourne, Australia. Rashy is also an alumna of BISP and started her journey here in year 6 in 2008 before graduating with the Class of 2015. After completing her education at the school, she went on to further her studies in Australia, completing a Bachelors in Early Childhood and Primary Teaching from which she graduated with a distinction.
We took some time to interview Rashy and get to know her in her current role, learn about her journey as well as her ambitions.  
What is your role as a Reception Teacher and how do you anticipate students and parents will connect with you? 
My role as a Reception teacher is to provide and plan purposeful and developmentally appropriate learning experiences for children. Children are natural risk takers and bold explorers who enjoy questioning, experimenting and creating. My role also focuses on encouraging children to develop an independent love for learning as well as addressing the individual needs of each child. In the early years at BISP, we utilise a wide range of teaching strategies and new experiences which are introduced regularly to match the interests and abilities of children. 
One of the main responsibilities as an early years teacher is building strong relationships with parents and families. As a new addition to the reception team, I am looking forward to meeting all the parents and building secure relationships with them through our communicative platforms as well as during pick up and drop off times. 
What do you enjoy most about working in education?
I first became interested in teaching when I was in Year 12 at the start of my IB journey here at BISP. We had the opportunity to go to local orphanages around the island to help teach English to Thai children. I enjoyed this experience a lot and my passion for working alongside children grew as I continued going to the orphanage.
There is something very special about working in education, it is an extremely rewarding job being able to teach the young and curious minds. I myself am a child at heart so being in this environment and providing opportunities for children to find their interests and confidence brings me great joy. 
What is the highlight of your time at BISP and what attracted you back here? 
I think this goes without a question, being an alumna of such an amazing school and I am beyond thrilled to be able to come back as a teacher. It feels like a full circle moment for me to come back to the environment that started my career in education. The vision of the school and the overall community is truly special, and I feel very lucky to be a part of a very supportive team of highly trained and qualified teachers. 
My journey at BISP as a student will always be special to me. I made some of the best memories here being a part of so many sporting events and school trips. The school as a whole has provided me with endless opportunities and great support especially during IGCSE and IB exams which were very stressful. I had great relationships with all my teachers and I always looked forward to being in school. One of the main highlights was and still is the amazing outdoor environment that the school offers which provides a very warm and welcoming feeling. 
Lastly, I would also like to mention the main highlight of my time whilst being a student here, would have to be the Khao Soi for lunch! My friends and I would look forward to lunch time on Thursday and it is still something that we talk about. 
What's a professional skill, or area of interest, that you're keen on developing at BISP? 
Being surrounded by so many well trained teachers, I feel extremely fortunate to work in a well recognized school that offers endless opportunities for growth and development. I am interested in sharing and receiving new ideas that will enhance our practice as teachers especially since we have all had such unique expereinces. 
What do you like to do when you're not working?
I enjoy being in the water, I love swimming and diving, and being born and raised on the Island it is the perfect place to be, especially since I've been away in Australia for so many years. I find cooking to be very therapeutic as well as I like to experiment with different recipes and cuisines from various parts of the world. I also do enjoy a bit of Muay Thai as well, I find it's a great stress reliever and a workout in itself. 
What advice would you give to your teenage self?
As my dad would say, be patient and things will fall into place and whatever is meant to be will be.