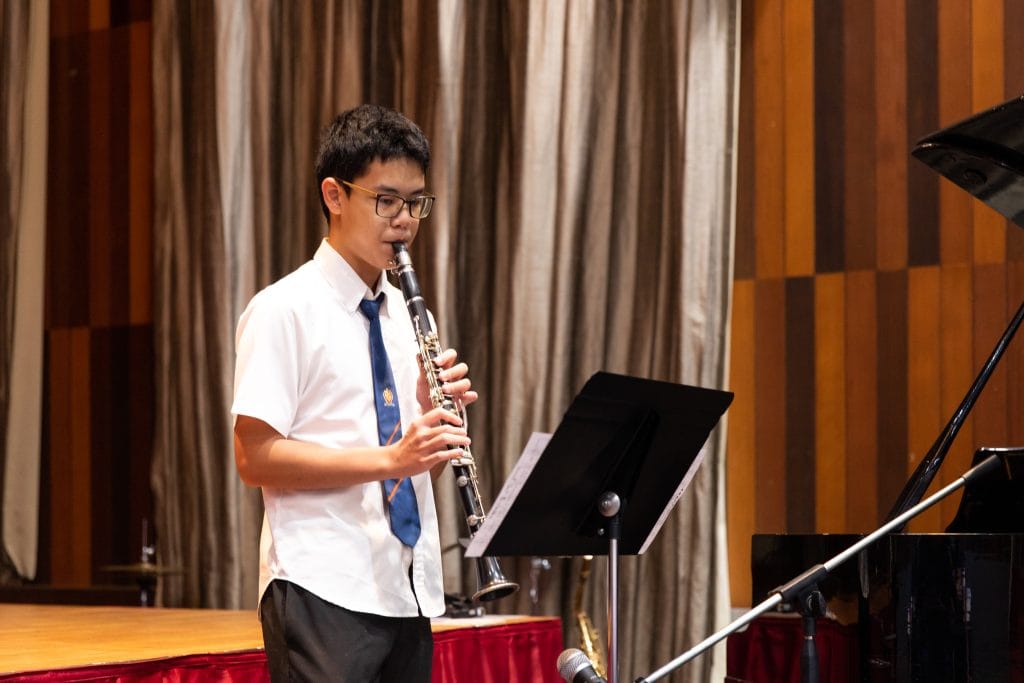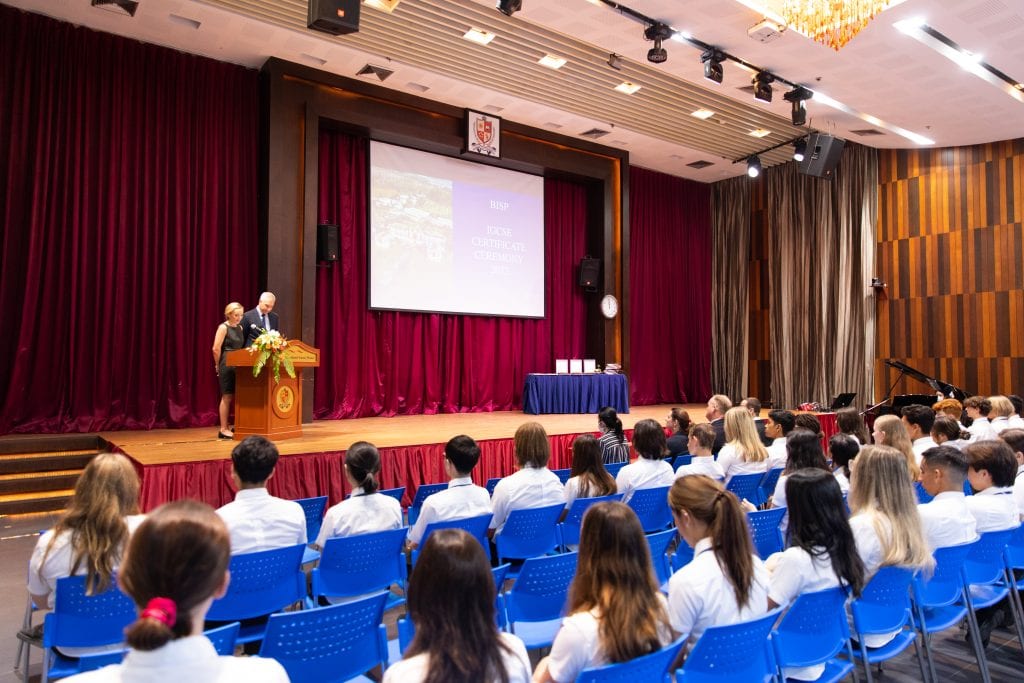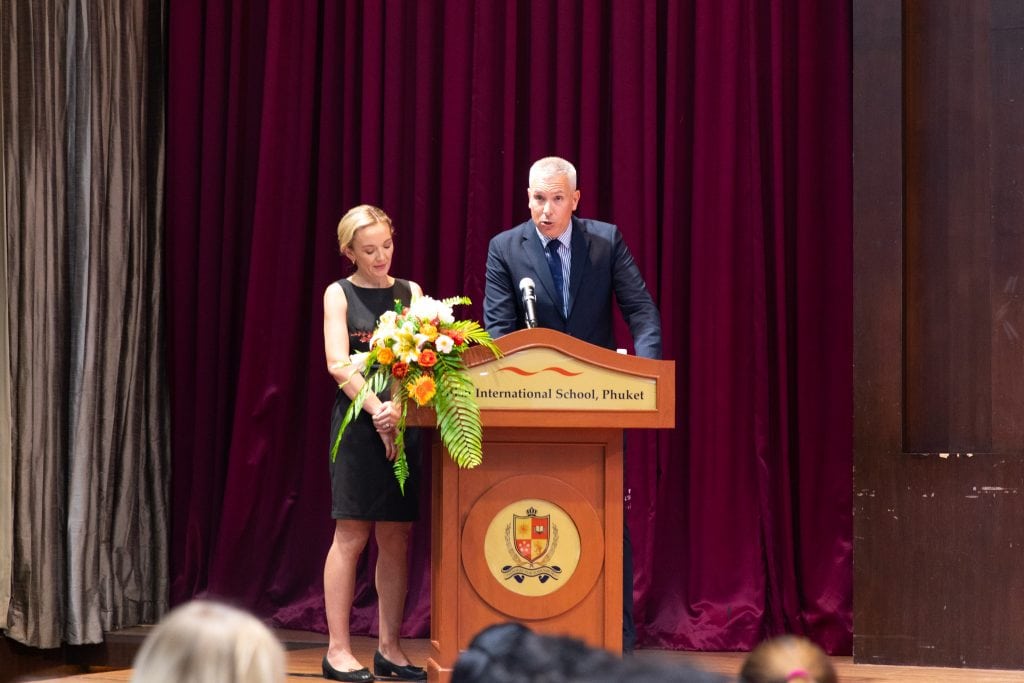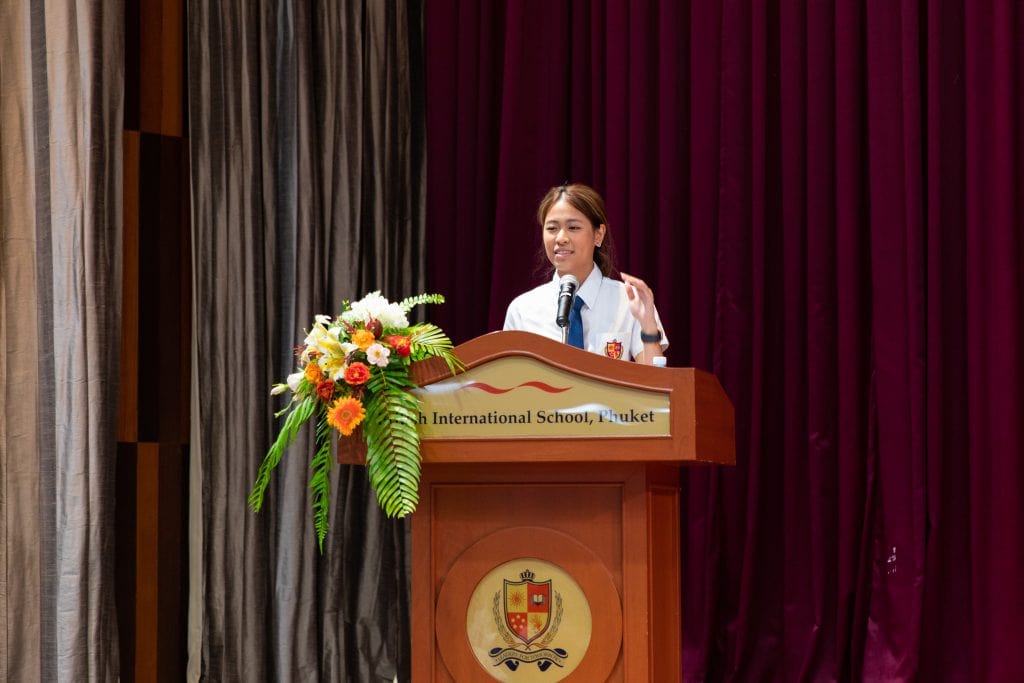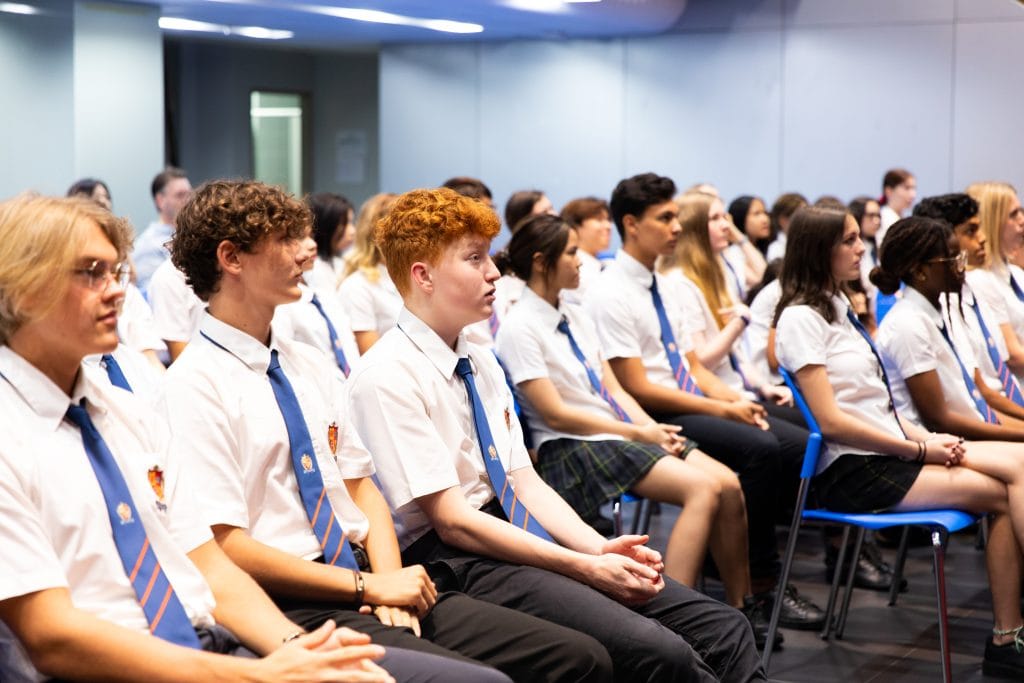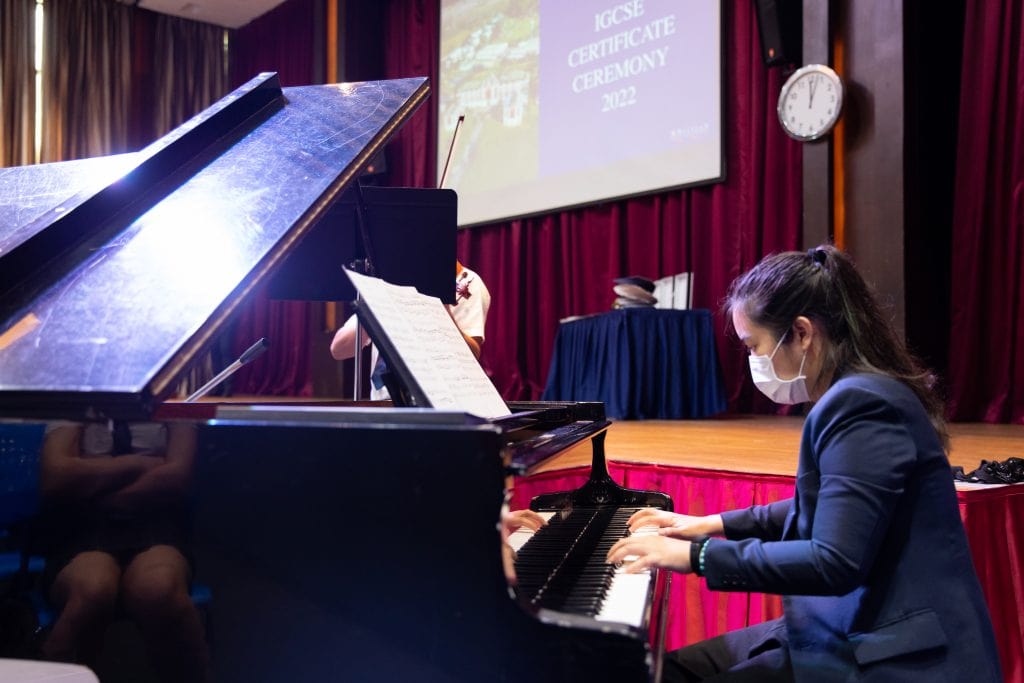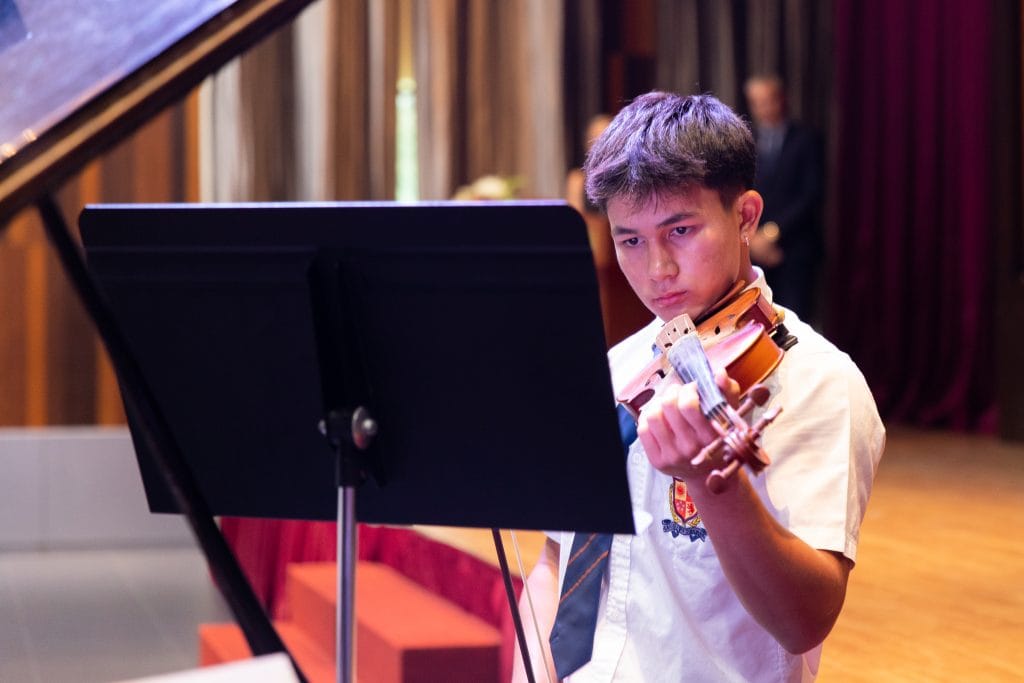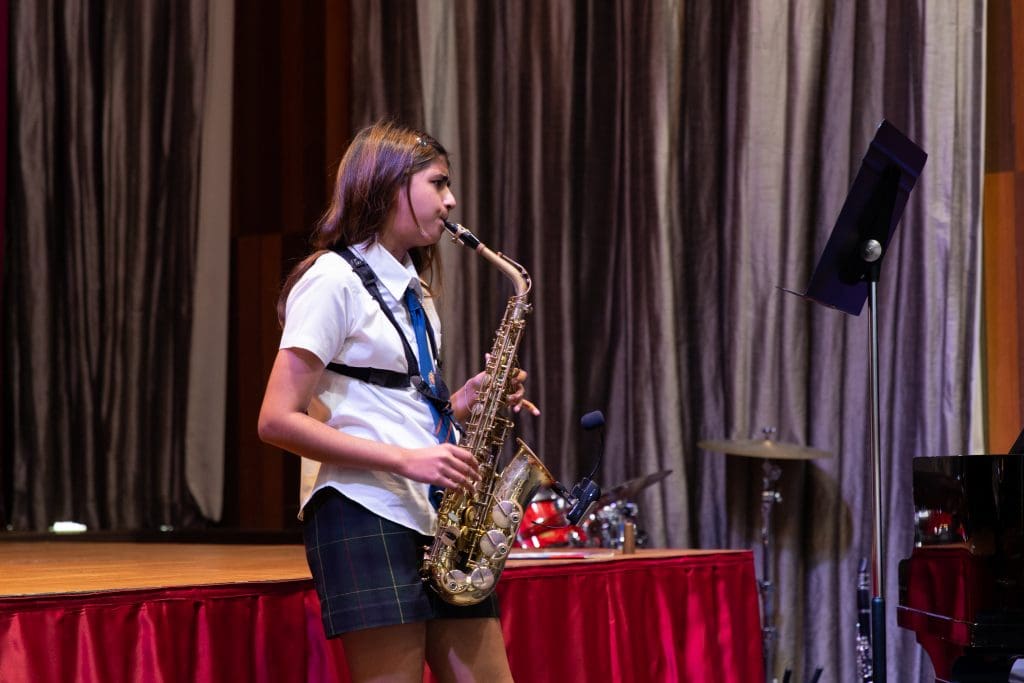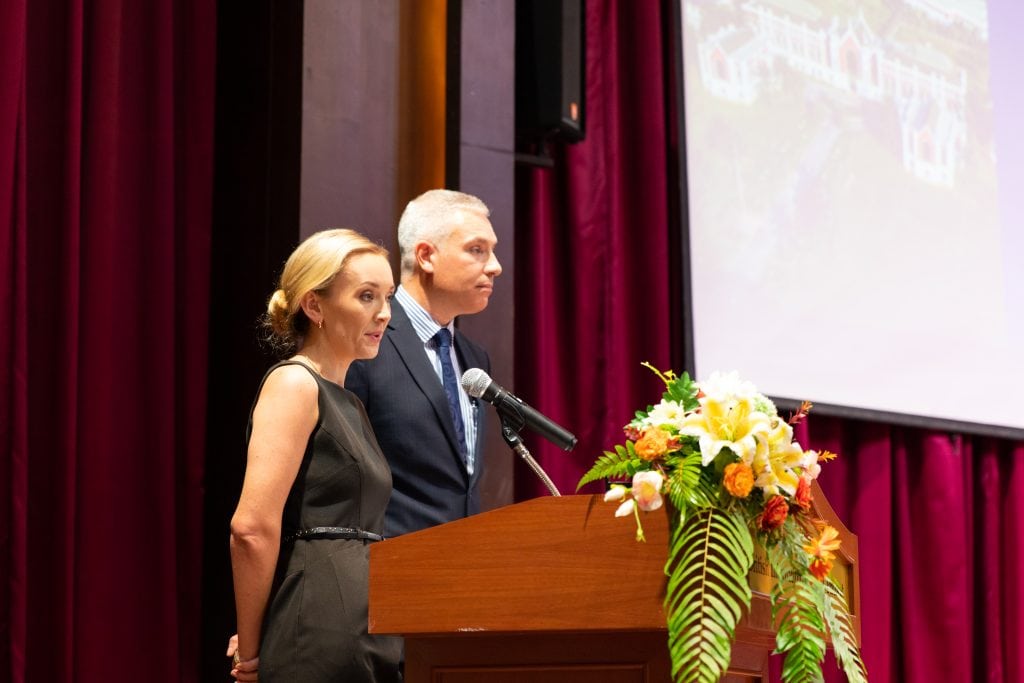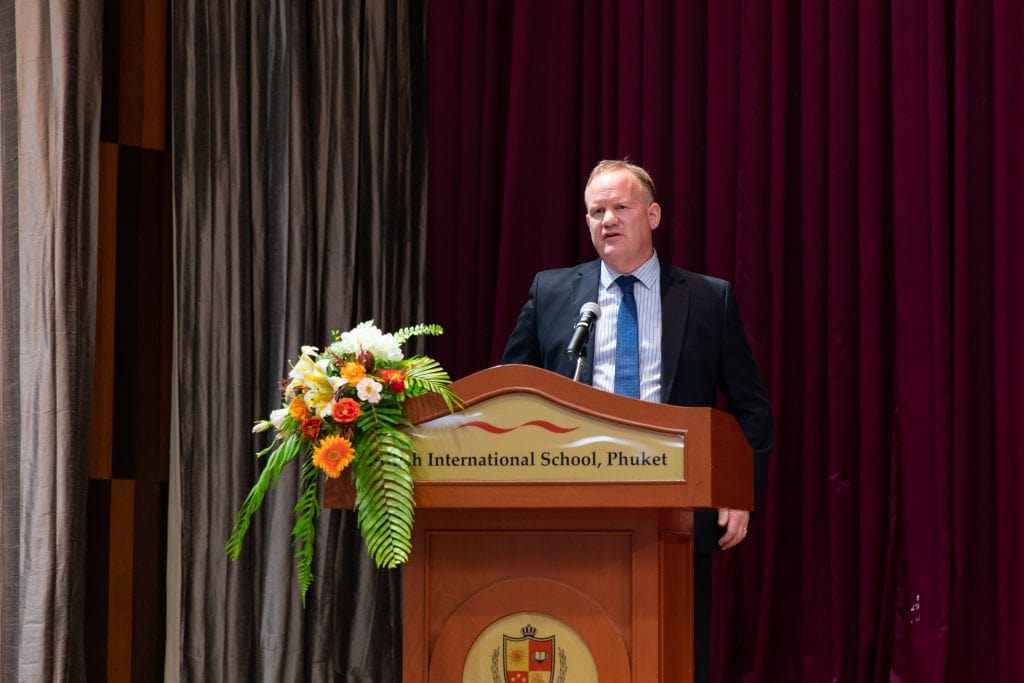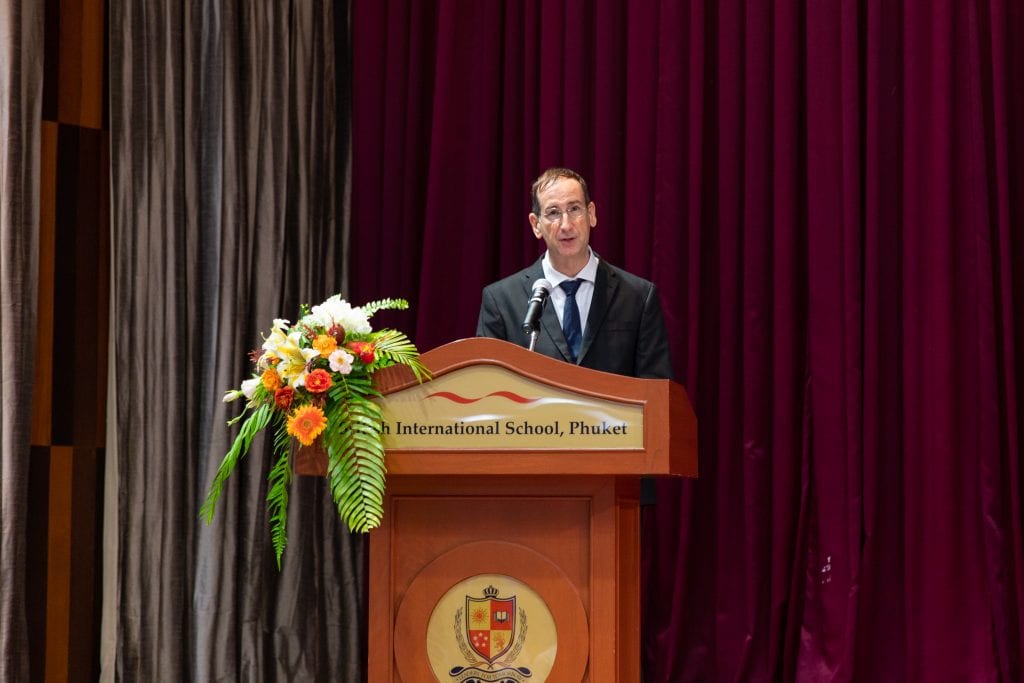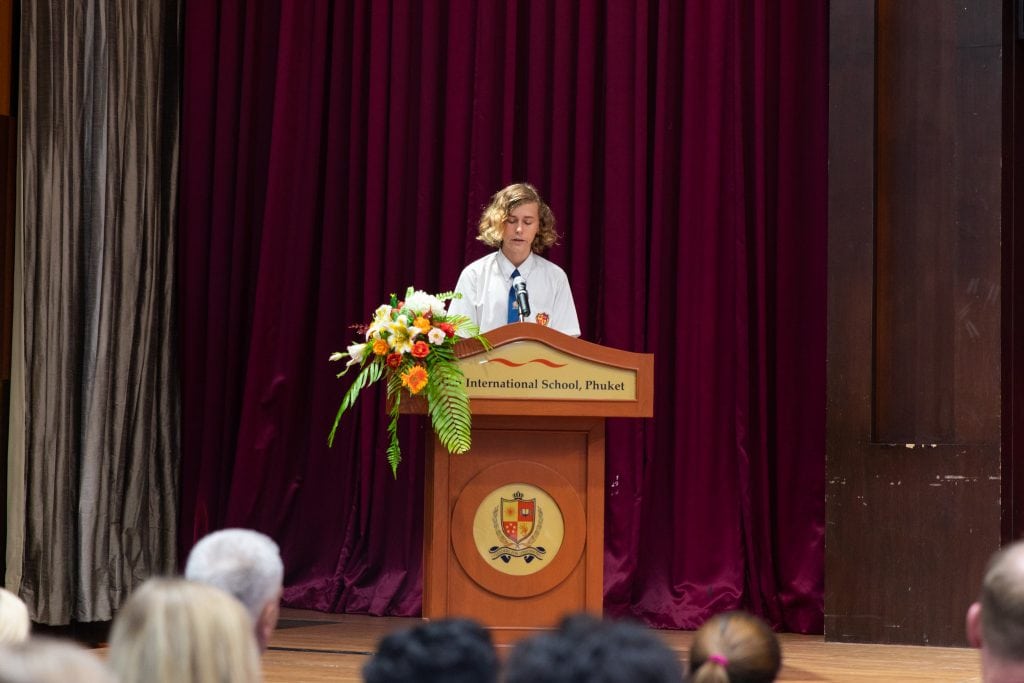 The 2022 BISP IGCSE Certificate Ceremony was held on Tuesday 22nd November in the BISP Auditorium. This formal ceremony with presentations and performances was held to recognize the IGCSE achievements of the current Year 12 students who completed their Cambridge IGCSE assessments which they sat during May and June of 2022 and some in November 2021. 
Since completing their IGCSE's the students have had a smooth transition from Year 11 to Year 12 and were thankful for the guidance of the IB team who is currently supporting them. 
The event was opened by Harry who played the clarinet, followed by a welcome from the Head of Upper School, Mr. Tim Pearson and Mrs. Gemma Clark, Assistant Head of Upper School. The speeches reflected on the resilience and dedication shown by students who had to write their exams amidst the uncertainty brought on by the pandemic. With the fantastic IGCSE results under their belts; 89% of the grades being A* – C, the students were reminded that "these results don't just happen – they were the result of hours of hard work and commitment".
Students were individually recognized for their achievements and were presented with their certificates by Mr. Meredith, Headmaster, Mr. Crossland Secondary Principal and Mrs. Swift Deputy Principal. During the certificate ceremony, three students were also recognized for attaining the Outstanding Cambridge Learner Awards Thailand: 
Imogen Crossland who achieved 'Top in Thailand for World Literature' in the June 2022 Exams, 

Rithwik Chokkalingam who achieved 'Top in Thailand for Mathematics' in the November 2021 Exams, and 

Charlotte Ovide-Etienne who achieved 'High Achievement in Foreign Language French' in the November 2021 Exams.
The certificate ceremony was opened and closed by speeches by last year's Student Representatives Jennie and Liam and was punctuated by student performances by Jacky on the Violin and Tanya on the saxophone. 
In his speech, Liam shared the following with his peers: 

"Pilots say that "A 'good' landing is one from which you can walk away! A 'great' landing is one after which they can use the plane again." This is like IGCSE. As long as we pass we can move forward but we want better grades for our futures and our dreams. Some things are out of our control like covid but that shows your determination to be here today." 

– Liam
It was a cheerful and inspiring event for the students and their families to celebrate their IGCSE achievements and encourage them as they continue to pursue the IB. To leave you with a few last words shared by Jennie:
"Ups and downs in life are inevitable/unavoidable. The road ahead will be smooth – and bumpy. No matter what, remember to keep going, keep smiling, AND… Keep bouncing!" 

– Jennie 
The ceremony was concluded by Mr. Crossland who gave the closing speech, followed by a final performance from Harry on the clarinet.