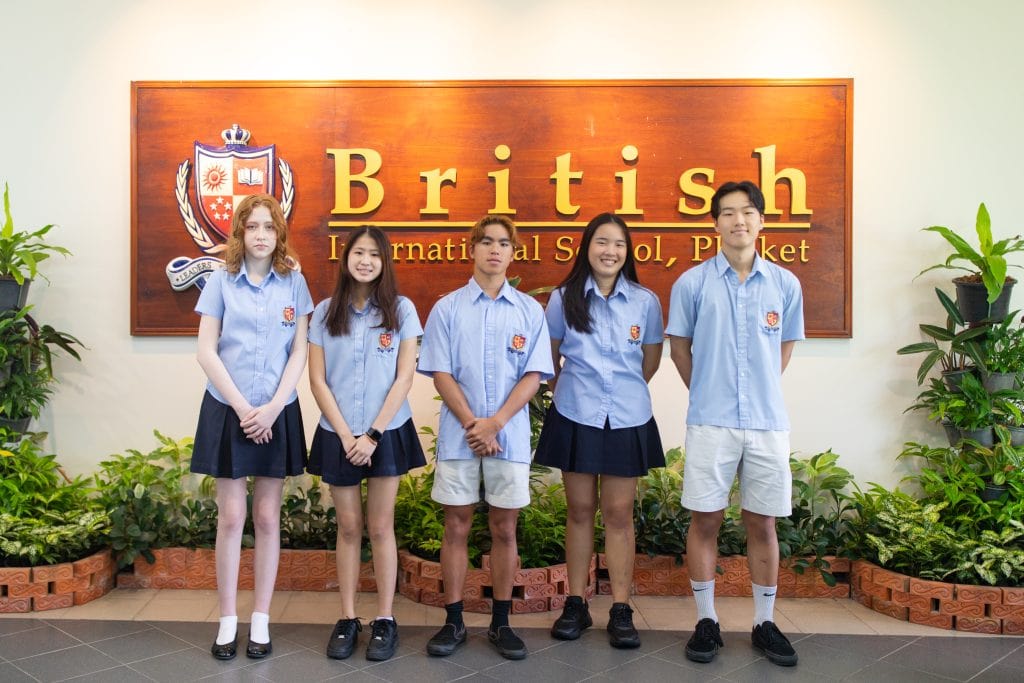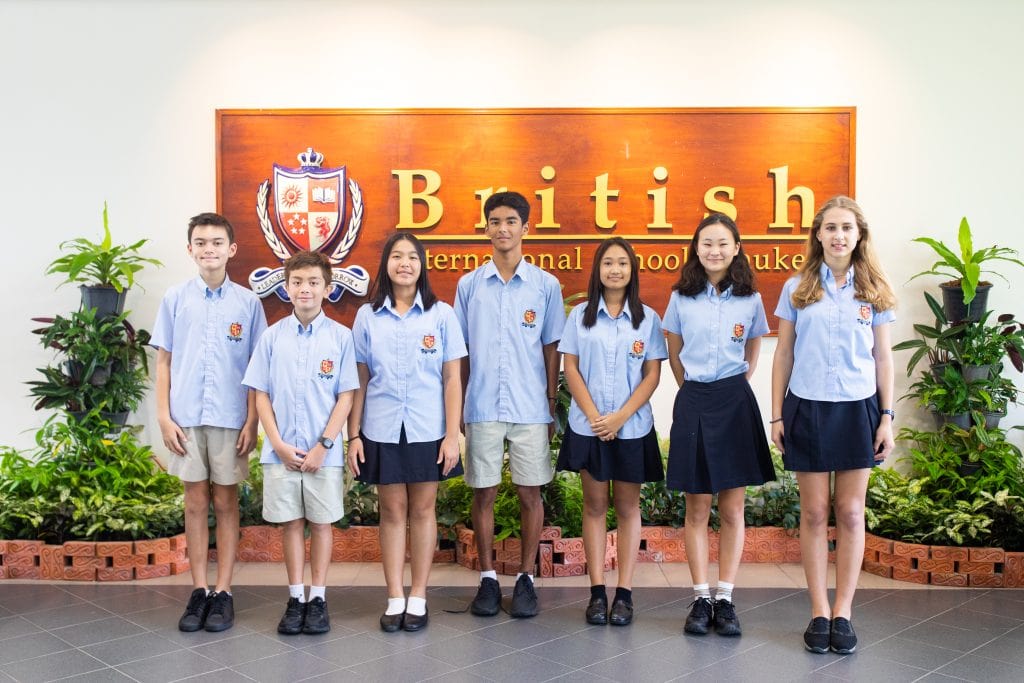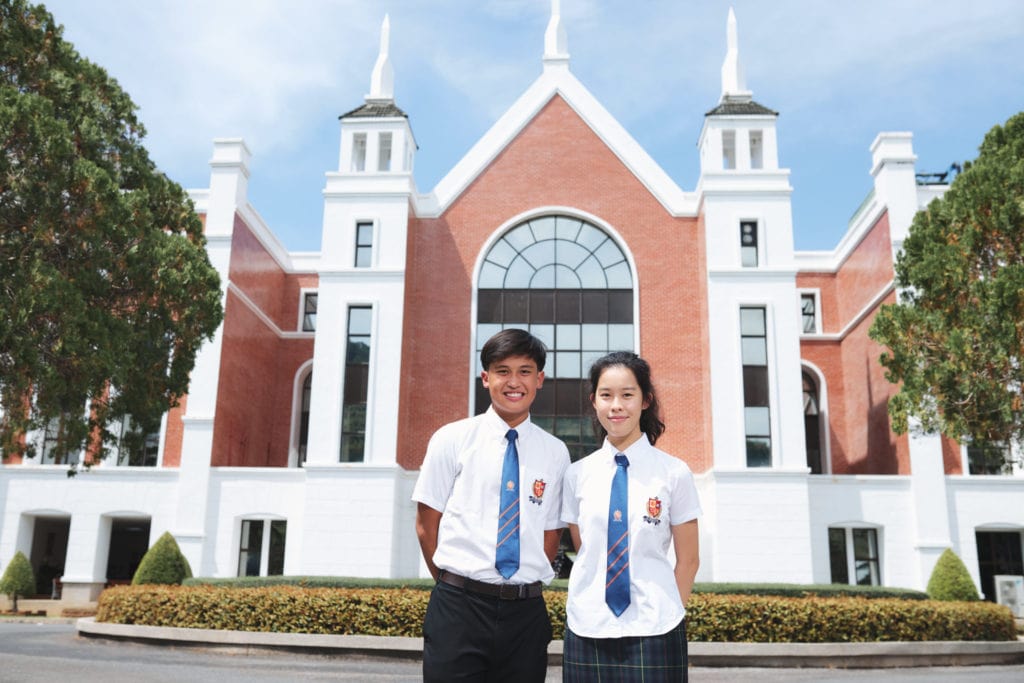 At BISP, student leadership comes in many forms and is a unique feature of the learning process. We encourage students to develop a range of skills and qualities in a variety of ways, from taking greater responsibility for learning in the classroom to seeking ambassadorial roles within the school.
Student Representatives represent their year group from Year 7 to Year 11 and are their voice when expressing any feedback or opinion regarding school matters on behalf of their year group. Student Reps are also asked to occasionally represent the school as ambassadors for their year group at events and functions. Staff will sometimes seek feedback from Student Reps before key decisions are made at school ie. they will act as a 'sounding board'. Although the Head Student Body does not include students from Year 12 the year group does have Huddle Leaders. Huddle Leaders are gifted speakers that inspire and educate their peers with their key responsibility being to serve and inform their peers about all aspects of school life such as learning, ECA's, university news etc…
Through leadership experience, students fine-tune their interpersonal skills and build confidence and resilience when putting a personal vision into practice. Undeniably leadership experience in young people fosters personal growth and builds capacity and potential in both oneself and in others. Leadership certainly reflects the actions that students take in the learning process and is not defined by status, position or title. However, in order to inspire our students to make a positive difference, our school motto is to develop 'leaders for tomorrow'. 
Each year our Senior Students apply for a range of leadership responsibilities including Head Student, House Captains and Wellbeing Leaders. Students in lower years have the opportunity to become Year Group Representatives and feedback on their views, perspectives and suggestions to the wider Student Leadership Team. 
Year 13 students Yi Won Tang and Matti Puno will continue to serve as Head Students until the end of the year when they will pass on their responsibilities to the new Head Students as they prepare for their final examinations. Listed below are the newly appointed student representatives, their reflections on their appointment and their respective responsibilities:
Middle School Reps

Upper School Reps

Year 7

Clayton Serflek

Jaden Morgan

Nathida (Bambi) Khoopongsakorn 

Year 8

Issa Mian

Nawapat (Baitoey) Pansak 

Year 9

Sofiya Konysheva

Hii San Kim

Year 10

Yan Chuan Lew 

Porntida (Jessica) Low 

Dana Litvin

Year 11

Hyunseok (Ryan) Byun 

Boonsiri (Imboon) Kanitarong 
Congratulations to the students for the notable achievement of being appointed trust that you will continue to have a positive contribution to the school community and your year group.
We were fortunate to be able to ask the student representatives how they are feeling about being appointed to be student representative or their year group as well as what the role means to them and what their priorities or aims are while in this role. Here is what they had to share:
"I am excited to be a Student Representative this year because I want to help make the school a better place and a happy place for every student, staff, or teacher.  This role means a lot to me because we need to work well with other people, have responsibilities, and courage to keep going on. We need to be well-disciplined, kind, helpful, and well-organised to become a successful and efficient team. This is why one of the quotes I always remember is "Coming together is a beginning, staying together is progress, and working together is a success." My aim in this role is to make school a happy, safe, and healthy place for the community." – Bambi Y7
"I am excited to be a Student Representative this year because I can benefit the school. Examples include such activities as hosting break and lunch activities, which is helping studenst become more active, getting kids to go on a nutritious diet, creating new friendships and so much more things which I am grateful for taking part in. What this role means for me is similar to a leader. In my opinion, I think that a good student representative is somebody that you can trust, somebody who is willing to do their job, somebody you can talk to, somebody who is bold and keen and last but not least, somebody who has kindness, integrity and discipline. My priorities and aims in this role include: creating new friendships with the EAL students, help create activities to make kids active, making kids go on a nutritious diet for a week, have challenges in colour teams to make strong connections and new friendships, get kids to donate to schools in need, charities, hospital, orphanages, and more." – Clayton Y7
"There are so many ideas on how to make school life better and I feel as though I might be able to bring some of those ideas to life. The role gave me my first-ever experience of leadership. It feels really exciting to do this, even if sometimes it comes with extra work. My main priority is to try and make students' school lives better. I will try to make positive changes by working with other representatives to make things happen." – Jaden Y7
"I think being a "student representative" isn't just giving orders and having everyone's respect just because you're the student rep.  In my opinion, this role is to understand others, be the one that students come and ask for help and be the voice for the year group. I think a student representative needs to be open-minded and have the ability to understand and listen to others. I am very excited and am looking forward to this job. My aim for this role is to make sure every student will have a great time together throughout middle school."  – Baitoey Y8
"I am incredibly excited to be a Student Representative this year as it is my final year in middle school. I think I will have many opportunities to lead the group to improve and become stronger. This role to me just means being the person to connect thoughts and suggestions from my peers to the BISP staff and teachers. I really am just a "representative" of the students in BISP! Also, as a student myself, I have a similar opinion to them, so I have the ability to create improvements that will benefit me and my peers. My aim this year is to help Year 7's settle into secondary as I know how difficult it can be and also to help spread more awareness about eco-related issues. I want to make changes that will help positively affect the Earth in the long run! Another priority in this role for me is the well-being of students. I want to make sure everyone feels comfortable and happy in their place at the school."  – Hii San Y9
"I am excited to be able to represent what it means to be a Y10 student BISP. The role will allow me to be able to shine and inspire my friends to be their best selves. My main aim in this role is to prove kids like me aren't just made of trouble!" – Chuan Y10
"I'm excited to make this very important year of our academic career a memorable one and one that will be filled with anticipation to take on what school throws at us this year. This role means a lot to me as I have been given this opportunity to prove and provide for my fellow classmate's expectations and needs to get through this tough year that is ahead of us. My aim this year is to make sure that all of my peers are given the assistance that they require to succeed and do their best this year and have some fun along the way." – Ryan Y10
"I am excited to work with the teachers and my peers, to make the school a place where all students can feel accepted. I aspire to be the voice for my peers and make them feel heard. In addition to gaining lifelong experiences such as working as a team, I will strive to make this year both enjoyable and memorable. Lastly, I want to make our school community feel like a family. My aim for this role is to support and make my peers know that their mental health is as important as their physical health and that it is okay to ask for help despite Year 11 being a challenging year for many as the IGCSE exams are taking place."  – Imboon, Y10
"I am very excited and thankful to have this position because it is a new experience for me and I hope that I will be able to fill the role to the best of my ability. I am also excited to organise Friday huddles for the students because it is a time where everyone can bond and remember that their voices are always heard. This role means a lot to me not only because I get to experience something new and help people but also because of the responsibilities it comes with. I mean, me, Chuan, and Jessica are responsible for the voices of almost 80 people. Although it seems like a lot of people I will try my very best to consider each and every opinion I hear. My main priority is for students to be able to voice their concerns without being nervous. In fact, I have already had a few people approach me and express their worries to me. I am very glad that they had the confidence to do so. I think that it is crucial to relate to the people whose problems you are trying to solve."  – Dana  Y11
The BISP Student Representatives will have the responsibility to:
Demonstrate leadership skills in proactively seeking feedback from their peers, and lead Year Group 'huddles' (meetings or assemblies)

Be responsive, organised and objective when receiving information from the Student Leadership Team to share during the 'huddle'.

Be fully engaged with their Year Group and role model the core BISP values.

Meet with the Head Students during the 'Open Mic' sessions (meetings) and share the Year Group's feedback and opinion on school matters.