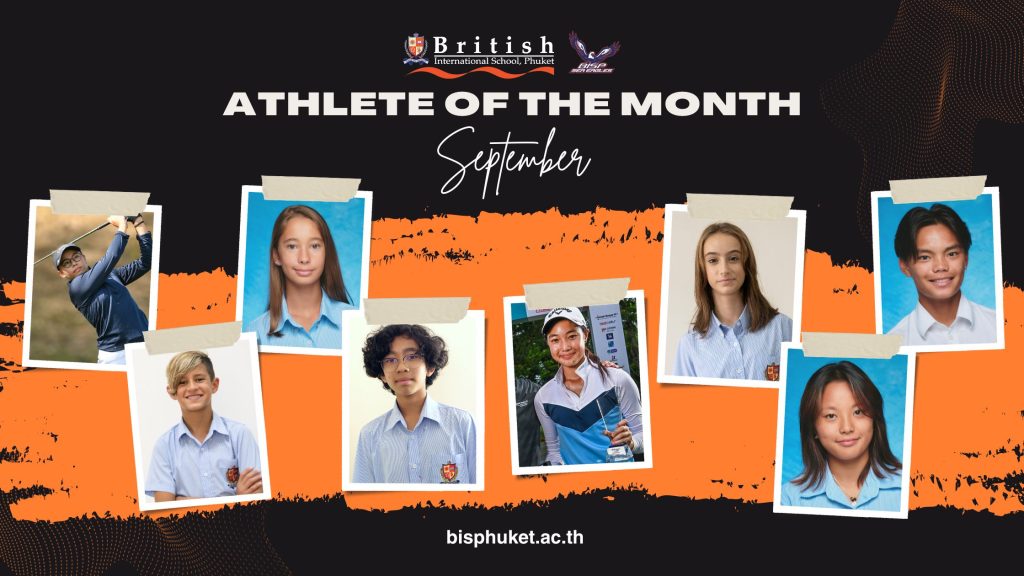 Congratulations to the following students who have been nominated as the "BISP September 2022 Athlete of the Month" for their respective sport academies:
Vittoria Vaccari – Tennis

Warot (Prem) Komontree- Tennis

Reilly Barber – Swimming

Valeriia Iakovleva – Swimming

Sara Omachi – Football

John Paul Rosel (JP) – Football

Namo Luangnitikul – Golf

Louise Landgraf – Golf
The student-athlete of the month award is given to the athlete who exemplifies the values of the school and the Sea Eagles program. This student has displayed Respect, Compassion, and Integrity throughout their training and competitions. They have shown leadership and resilience and we would like to recognize their positive contributions to their programmes.
Athlete of the Month - September