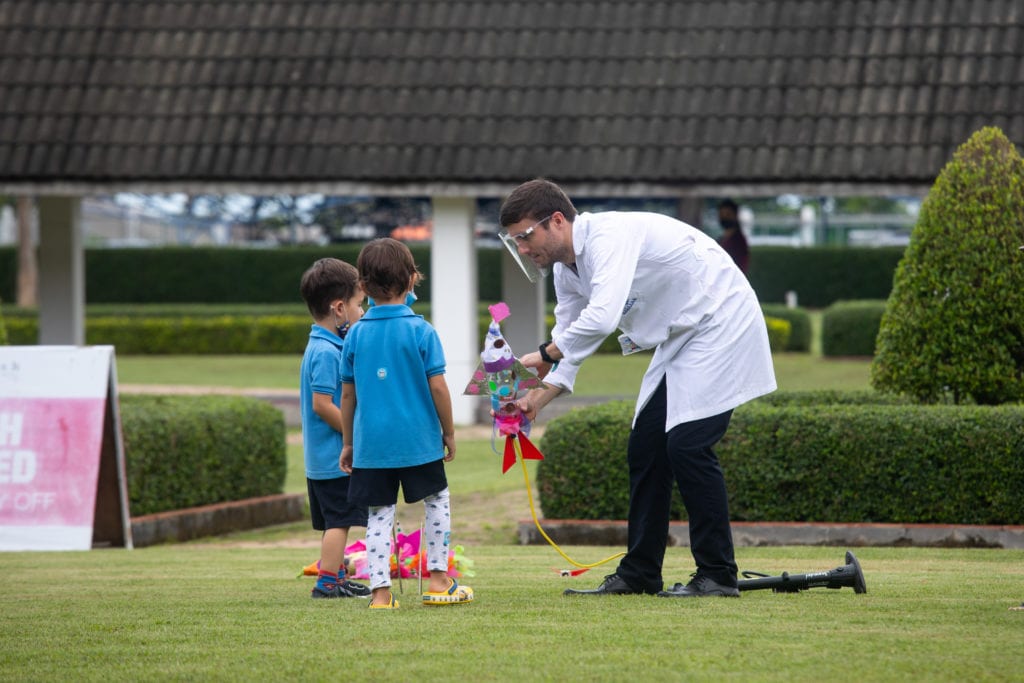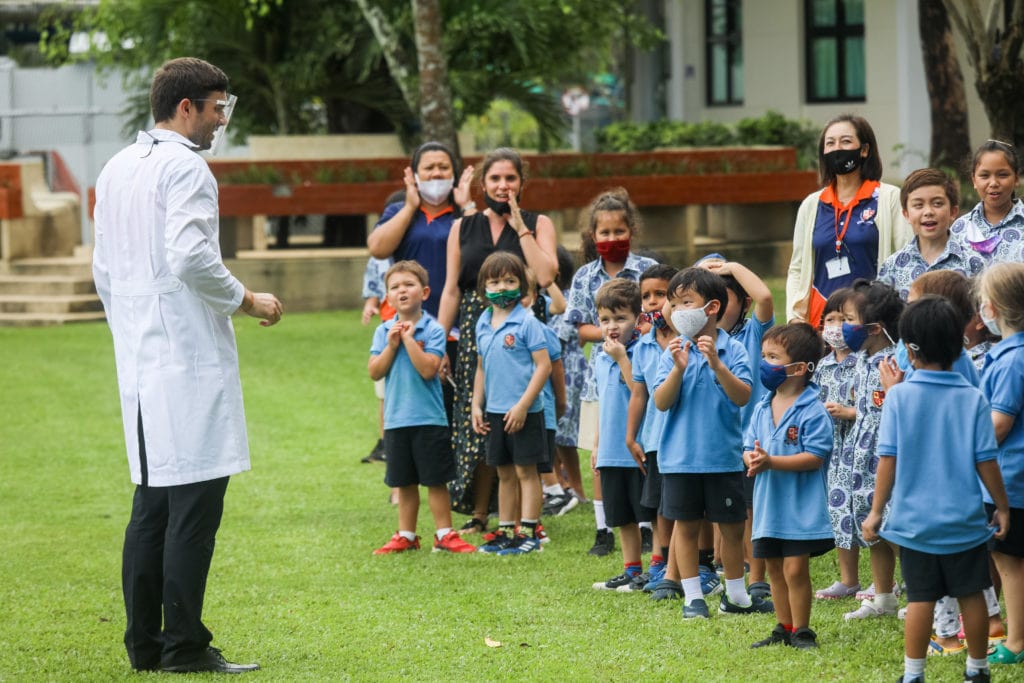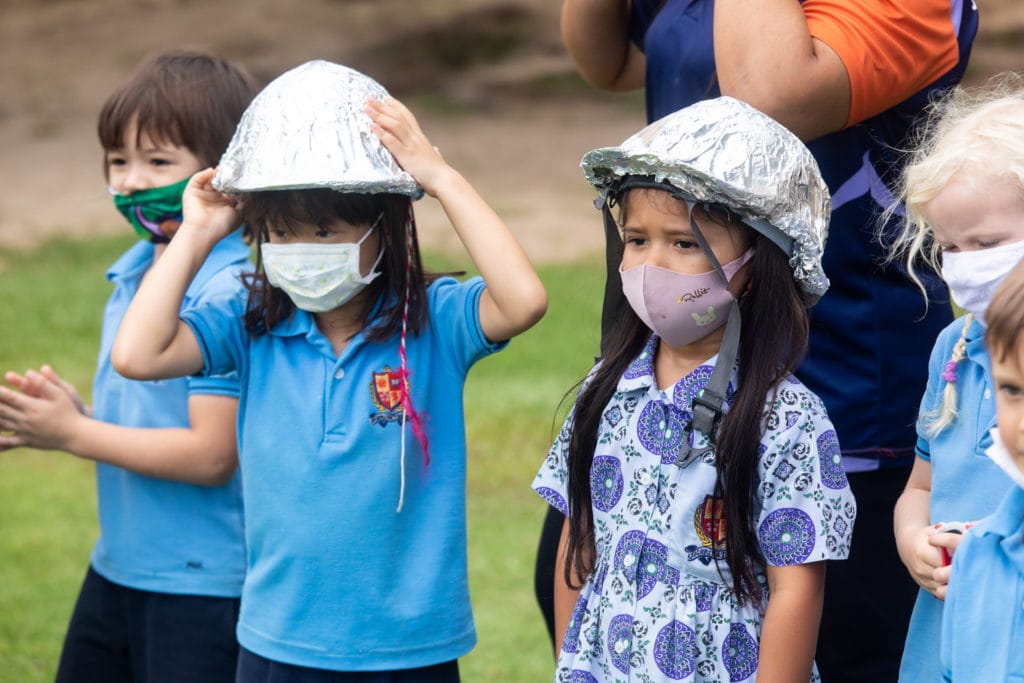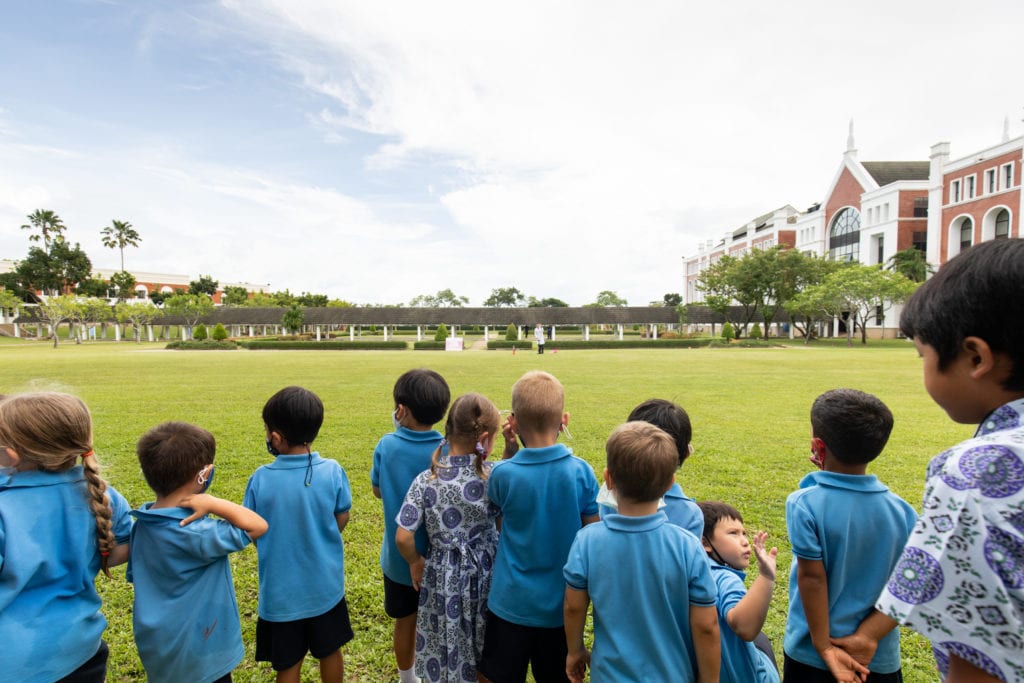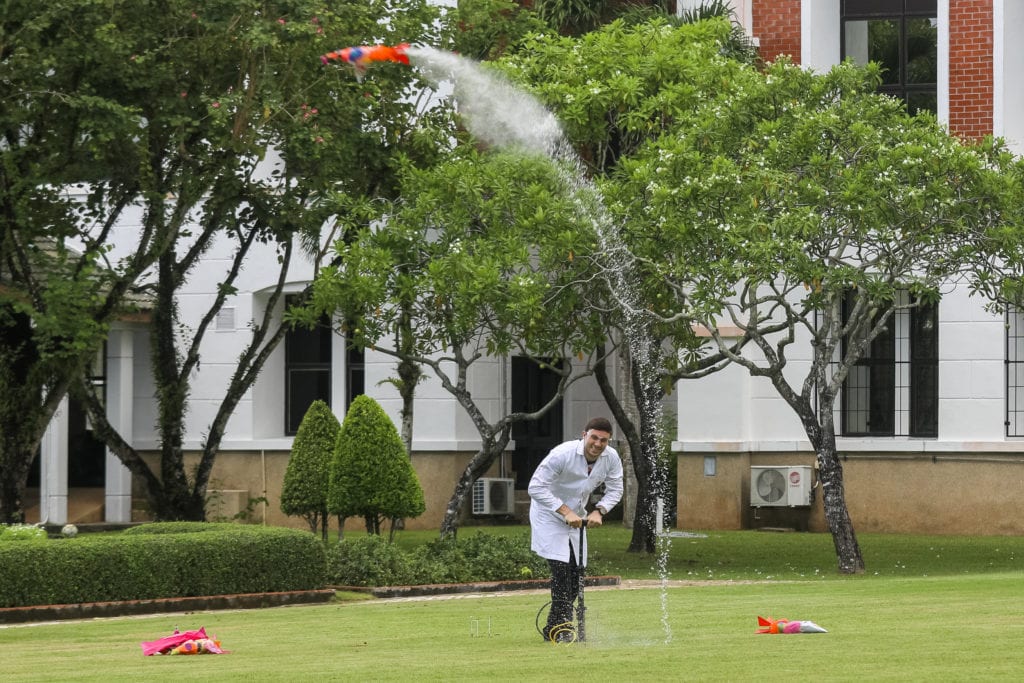 Our Reception children came face-to-face with a real-life scientist last week – our Head of Science, Mr Terry! 
After learning all about space with their classroom teachers, Mr Terry capped off their week by taking the students through a few rocket-related experiments.
The children watched as the six colourful water rockets they had decorated fired into the air. They assisted by filling the rockets with water and placing them on the launchpad.
Mr Terry then showed the children a lighter rocket to demonstrate just how high it could go. It went as high as the Main Teaching Building!
And the crowd went wild!
For more information on the Early Years Programme at British International School, Phuket, please contact

[email protected]

.