Congratulations to International Baccalaureate Diploma candidate Isabella who will take her excellent leadership and analytical skills to the UK to pursue a Bachelor of Science Degree in Psychology.
Isabella has been offered places at University College London; University of Durham; University of Bath; University of Exeter and University of Bristol in England.
A High-Performance student-athlete and Philippines Under-16 football representative, Isabella joined BISP as a Little Duck in 2005 and capped off her final year as a Head Student.
BISP would like to thank Isabella for her 16-year contribution to our school and wish her all the best for every step of her journey.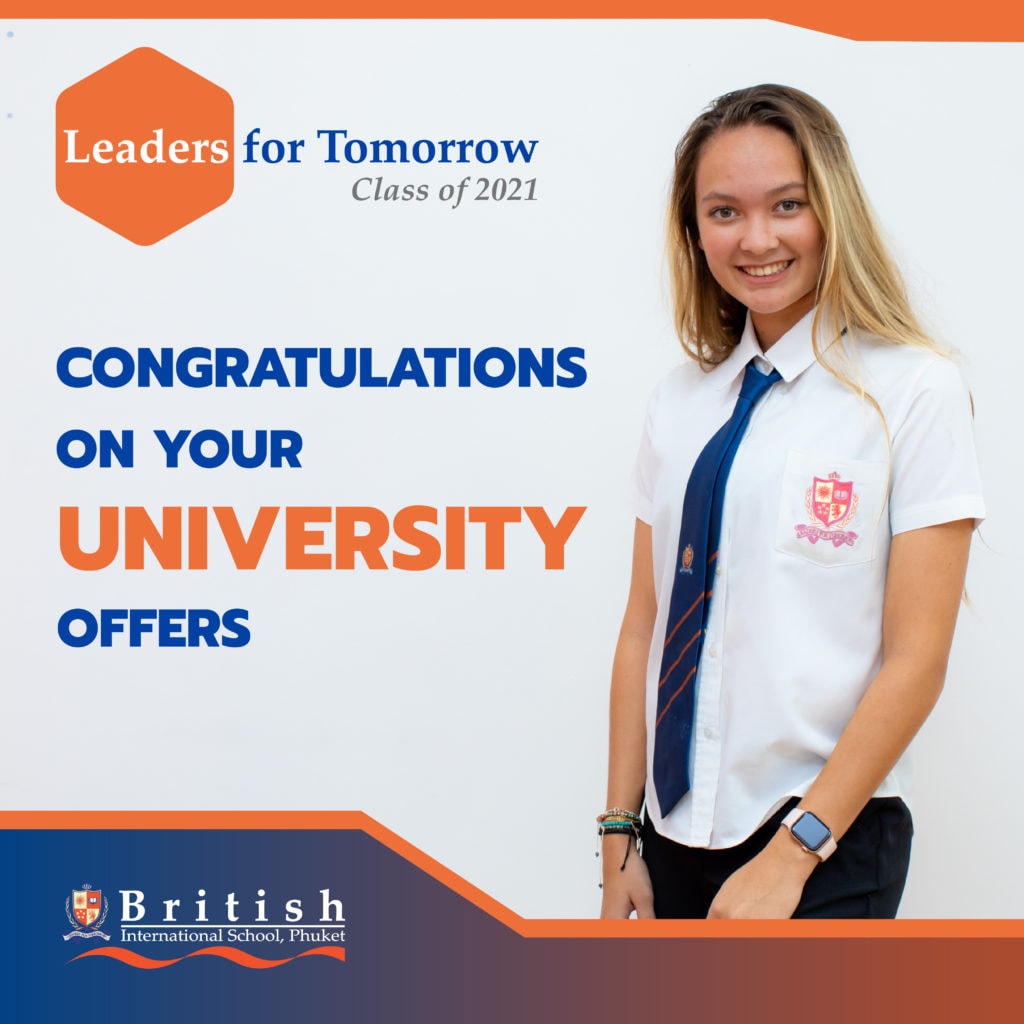 For more information on British International School, Phuket please contact

[email protected]