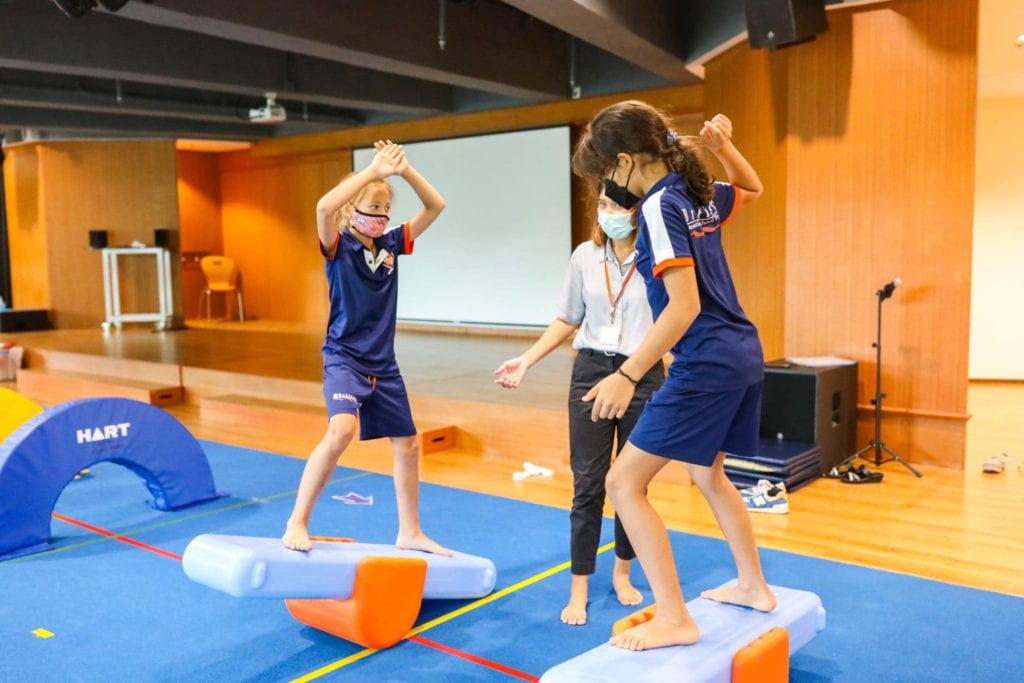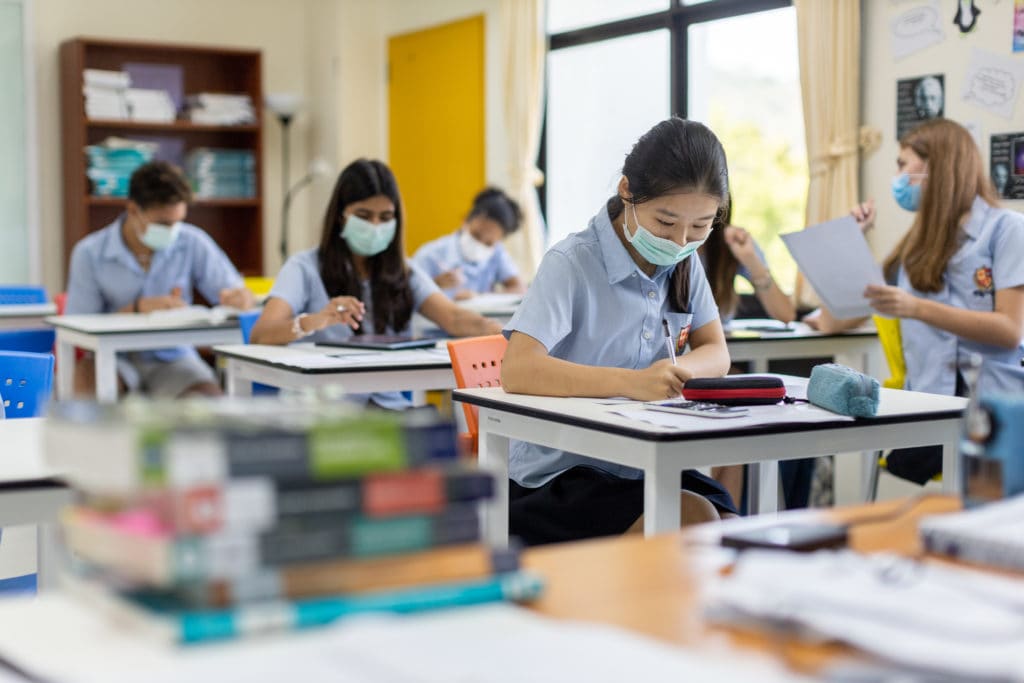 Joining the BISP sports coaching team this year is Gill Lemore, a French national from Fontainebleau, near Paris. Gill will be the new Director of the BISP Tennis Academy and comes to Phuket from the Roehampton Club in London, where he has coached for 15 years on top of working for Nike Tennis, UK. We chatted to Gill recently as he was moving into his new office at the BISP Tennis Centre, eagerly preparing for the start of the new school year. 
Where is home for you? 
I grew up in France but left at 20 to pursue my tennis career in La Jolla, California. Tennis took me around the world, from America to Europe, Africa and Asia. I met my wife in Marbella, Spain. We had our daughter there, then moved to London. My daughter is now 21 and still lives and works in London, but she has already booked a four week holiday to Phuket and is very excited about that! 
Tell us about your coaching career in London. 
I worked at the Roehampton Club, one of the most prestigious sports clubs in London. It has over 8,000 members and 30 tennis courts (grass, clay and hard court), padel courts, squash courts, an 18-hole golf course, health club, cricket pitches and swimming pools. I worked there as a 'tennis pro' and coached all age categories, including mini tennis, squad, academy, and tennis school for adult lessons. It was a good club to work in. 
In London, I also started working as a Tennis Director for Nike and have been in that role for over 10 years now. I created a programme that included English tennis, nutrition and mental preparation and strength and conditioning. I was also in charge of recruitment and had 17 international coaches working for me. At the same time, I worked as an agent for Nike and would travel to different countries to meet with tennis clubs, Federations or agents to promote Nike tennis camps. I have also set up a company that organises tailor-made tennis camps for adults, taking adult tennis groups abroad to places like Croatia, Morocco, Greece, France and Sardinia for four days of intensive tennis. One of my goals here is to bring a camp to BISP or take a group of our students for a two-week camp back to England. 
Tell us about your playing career.
I started playing tennis when I was about seven years old and played at national level in France until I moved to the U.S to compete. In my early 20s, I decided to compete professionally. I went on the American tour and the following year I competed on the European tour. My results were not what I expected so I decided to stop playing and pursue a coaching career. At that time, players were peaking around the age I was, but today it's more like 27 or 28 years old.
What attracted you to BISP and our tennis programme? 
I like how BISP supports its athletes in finding college opportunities in England or America that combine sports and academics. Back in England, I found that many young athletes would play up until they were 17 or 18 years old and then stop because of their academics and the workload at universities like Oxford and Cambridge. Here, there is a good balance between academics and sports or other interests. The location really attracted me to BISP too – we have a great tennis facility and international teachers here. 
What are you looking forward to most in your new role? 
I think Phuket will be a lovely place to live. Even though it's the rainy season, I haven't seen much rain yet! I'm still finding my bearings, meeting everyone and getting to know my coaches. I've never worked in a school environment before – only tennis academies or tennis clubs – but I am really looking forward to it.
I want to develop the BISP tennis programme into a top academy. Not only for the students but also to get the parents involved. I want to make the Tennis Centre inviting to parents and adult players and make it a very welcoming and sociable place to be. Communication is very important and I want to really get to know our parents and young players and keep the lines of communication always open. That really helps when trying to build a club atmosphere, arranging social matches and bringing new people in. I want our courts to be busy! 
What is your vision for the BISP Tennis Academy? 
This year will no doubt be challenging with Covid. From previous experience, online tennis is not very popular I will say! We tried it at the Roehampton Club and put together blogs that kept our players engaged and challenged and of course, we will do that here for our tennis players while we are online learning. 
What I want to achieve here is to deliver a very good programme, increase our numbers and keep students involved until they are 18 years old and then see them take their tennis to the next level to universities where they will keep playing tennis. Taking our students to international tournaments will be difficult for now, but certainly, I will be prioritising national tournaments for our players. To bring Nike tennis camps here is a big goal for me and I am already in contact and speaking to Nike and the coaches who worked for me. We're aiming for 2022.
What are your key strengths as a tennis coach? 
Coaches need to be enthusiastic, motivating and fun, because if you are too strict with children they lose interest, so you need to find a good balance between strict and fun. I also think it's important to be a role model for the children. I myself believe in a positive attitude, working hard and making the most of each and every lesson. The more you practice the better you become. It's important for me as a coach to see the children enjoying themselves.
They need to want to be there on the court, and I believe my experience and knowledge helps me to identify problems that may arise. That requires being honest and doing what's best for the child – setting goals, guiding them and motivating them. Once again, communication and establishing good relationships is key to achieving all of that. Good communication is really important to me – even with my French accent! 
Do you have any career highlights you would like to share? 
I've played exhibition matches with Bjorn Borg, Ilie Nastase, and played with Martina Hingis and Serena Williams at corporate events with the Roehampton Club. The last important corporate event I played at was with Grigor Dimitrov, Ivan Lendl and Pat Cash at Roehampton two years ago with our members. I would love to bring the national Thai players, former number one or international players to BISP for an exhibition or event in the near future. 
For more information on British International School, Phuket please contact

[email protected]

.