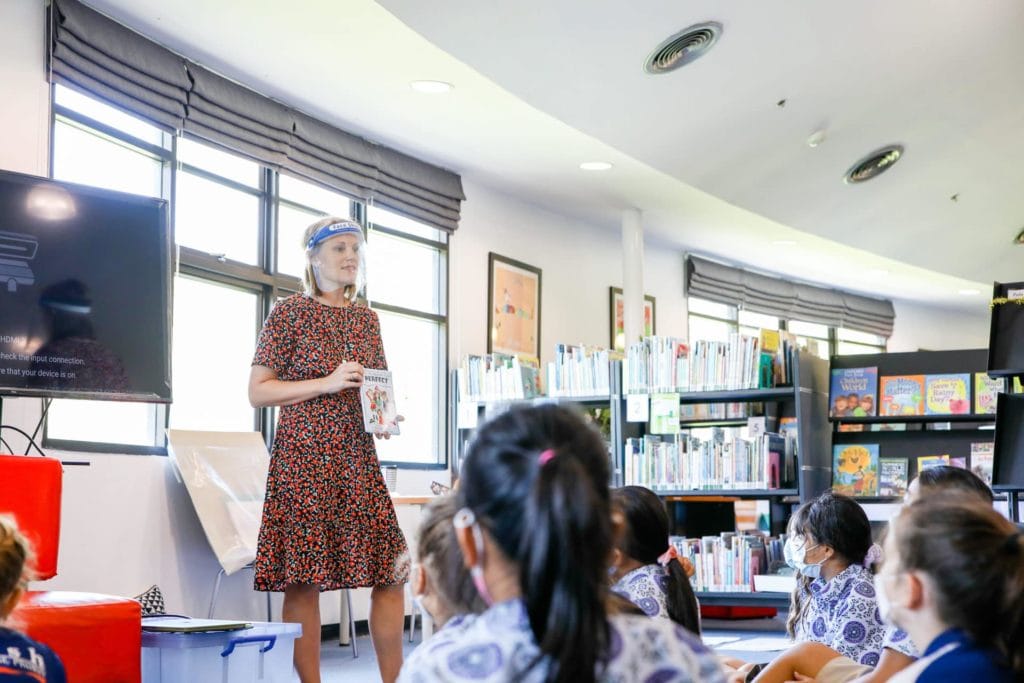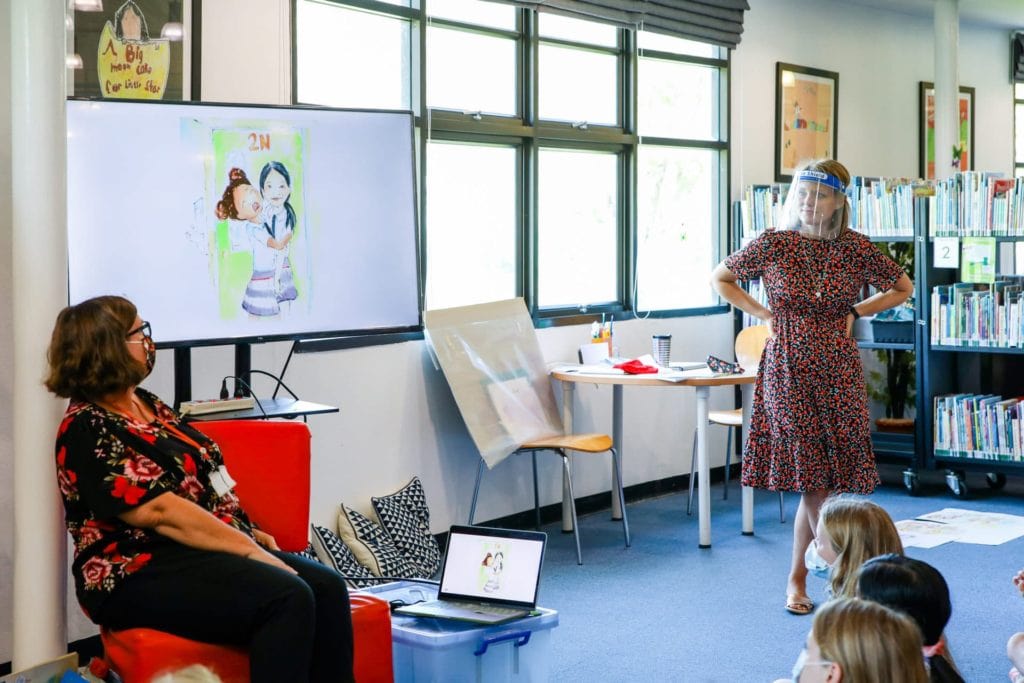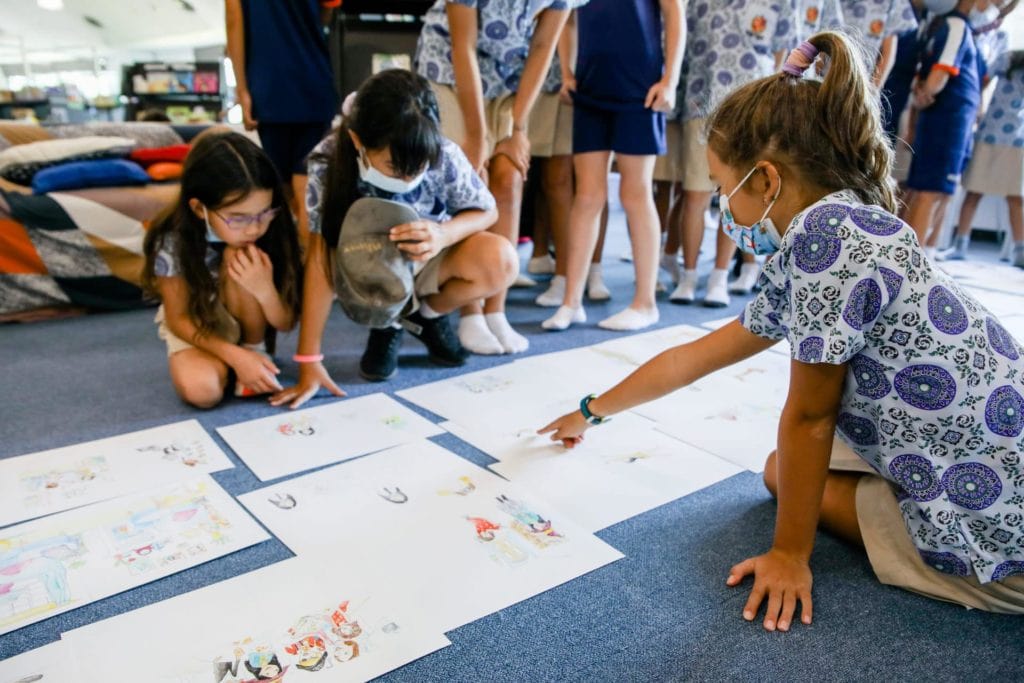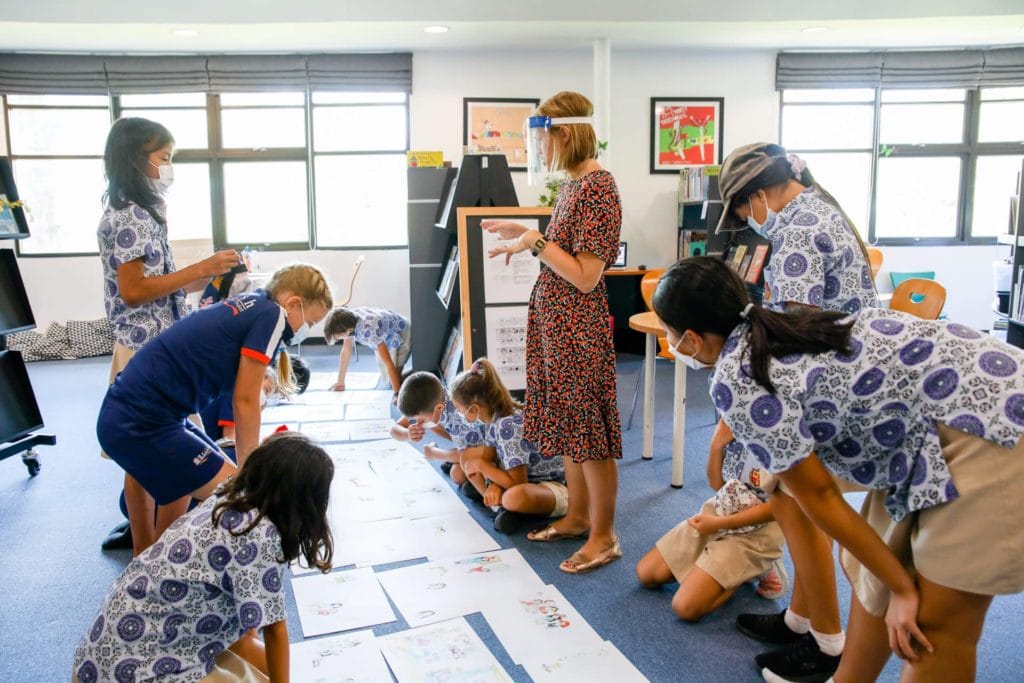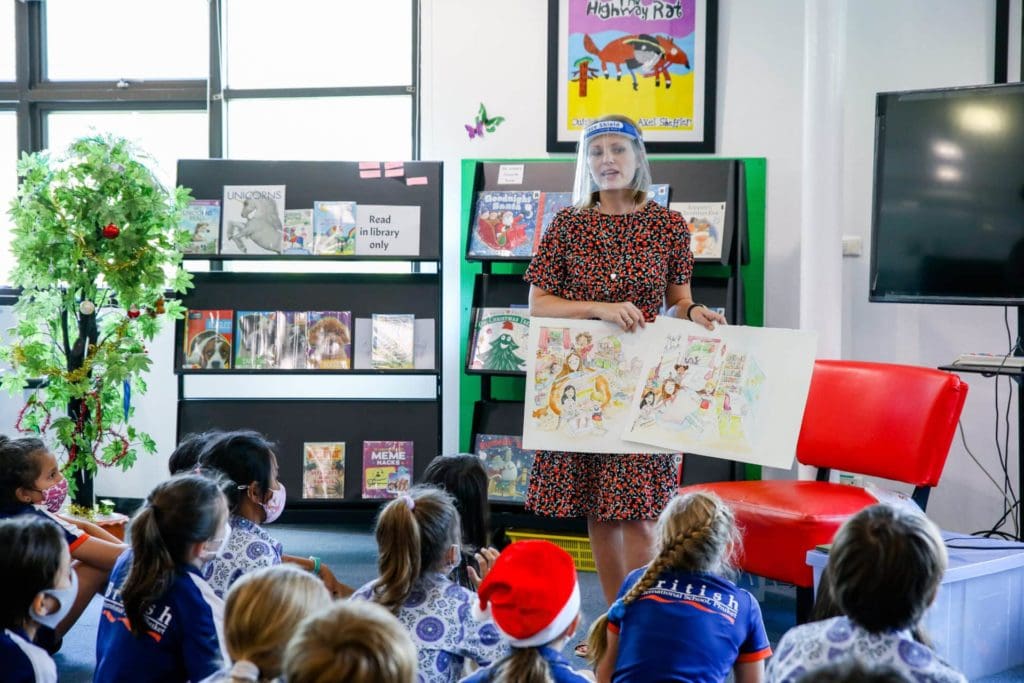 Illustrating a book takes many hours of hard work and collaboration with the author – that's what our Primary children learnt last week from our Head of Art Mrs McGuigan when she shared her original illustrations with them in the library. 
The students asked a lot of questions and were very interested to know how Mrs McGuigan conceptualised the characters in the book she has illustrated with her author friend Kim Gillingham titled Jada Mei Mathews' Plan: Perfect. 
Mrs McGuigan said she spent 7 months planning and finalising her illustrations and sketched late into the evenings to meet deadlines. She worked to the author's brief to draw the scenes and characters featured in the book and even took inspiration from her own children's messy bedrooms. Well done Mrs McGuigan – we think you did a great job!
Jada Mei Mathews' Plan: Perfect is now available for purchase on Amazon!
For more information on British International School, Phuket please contact

[email protected]

.