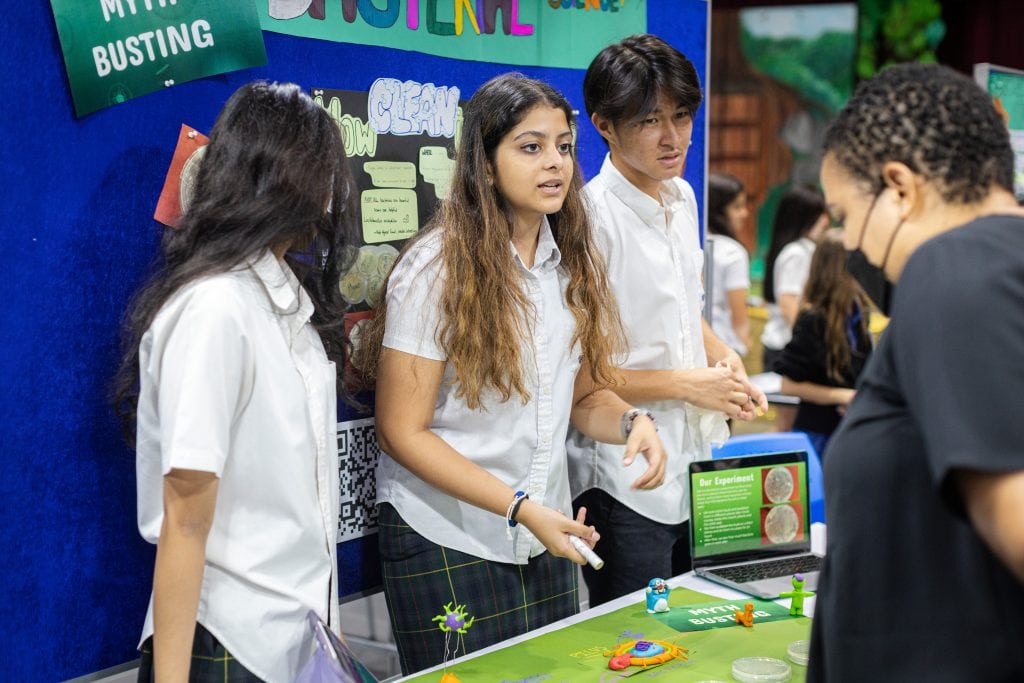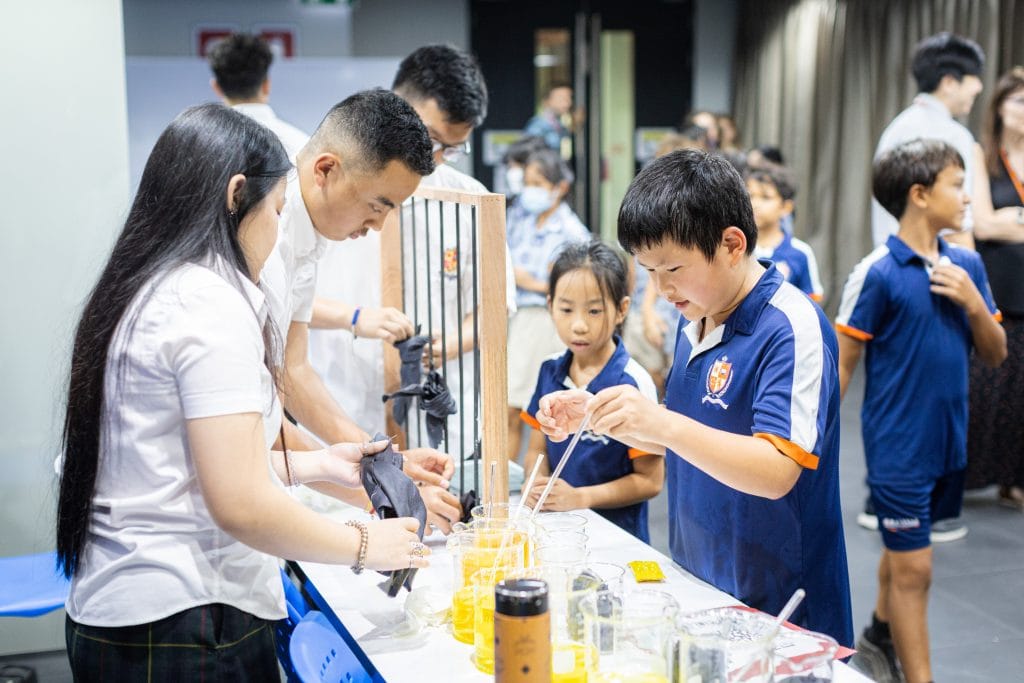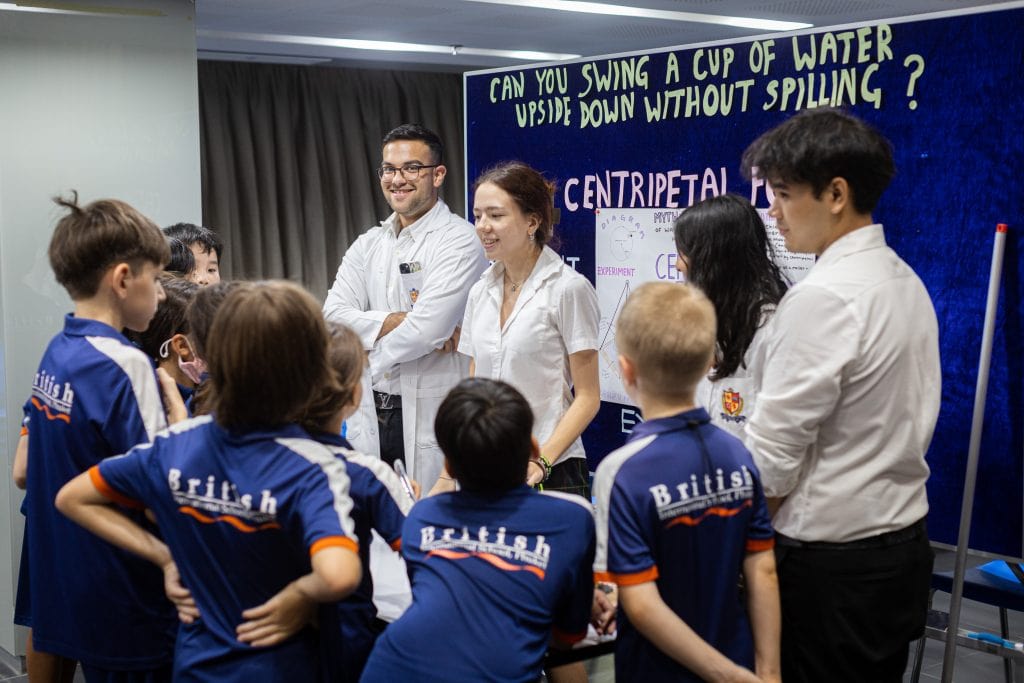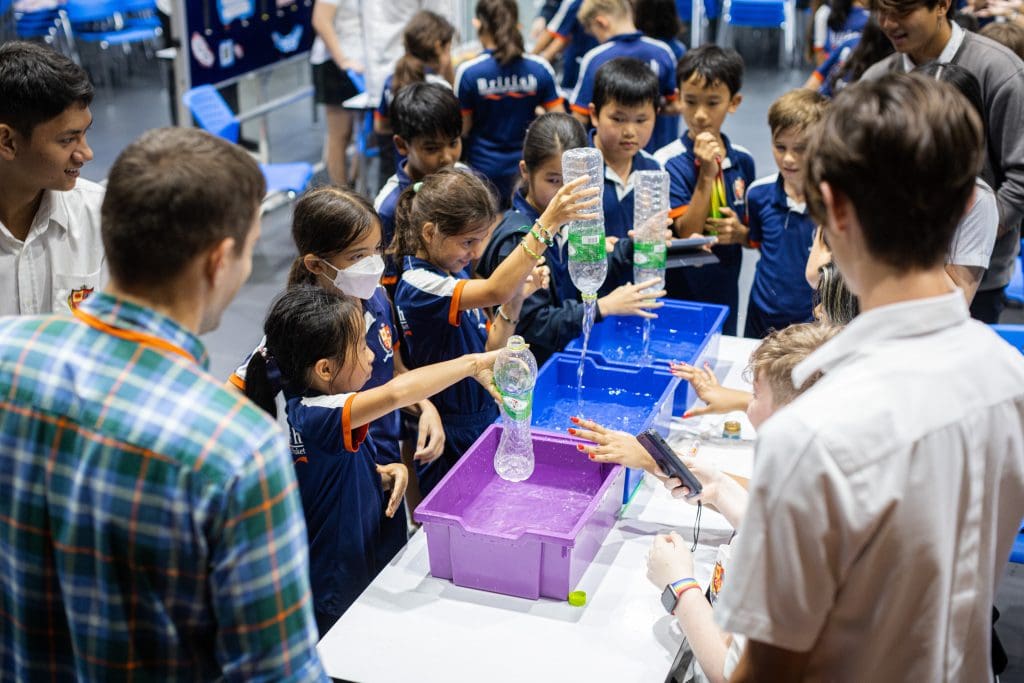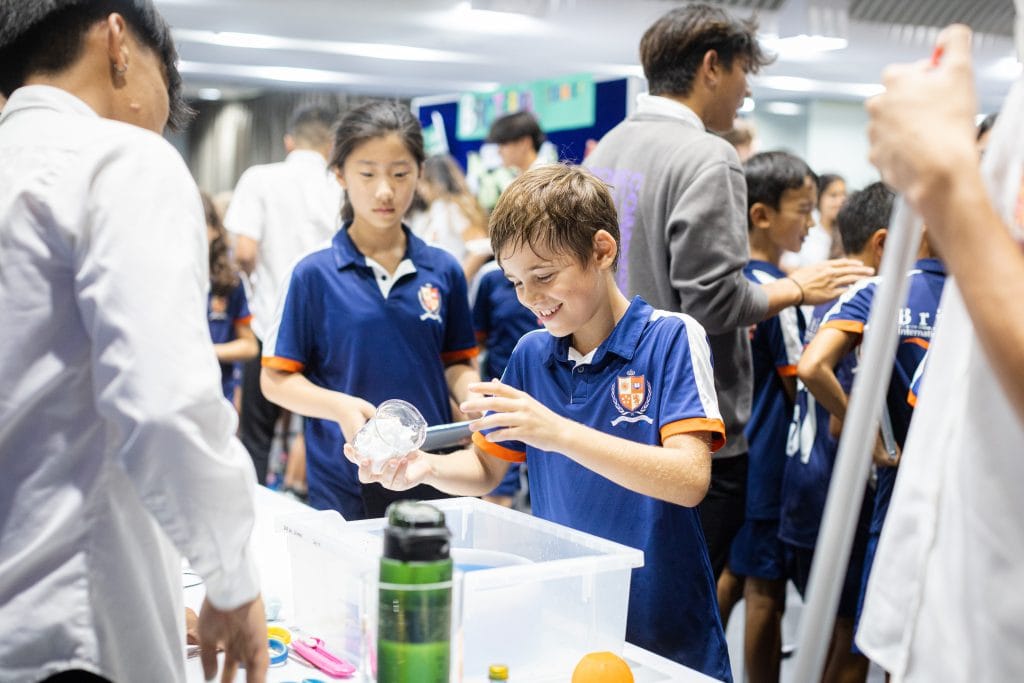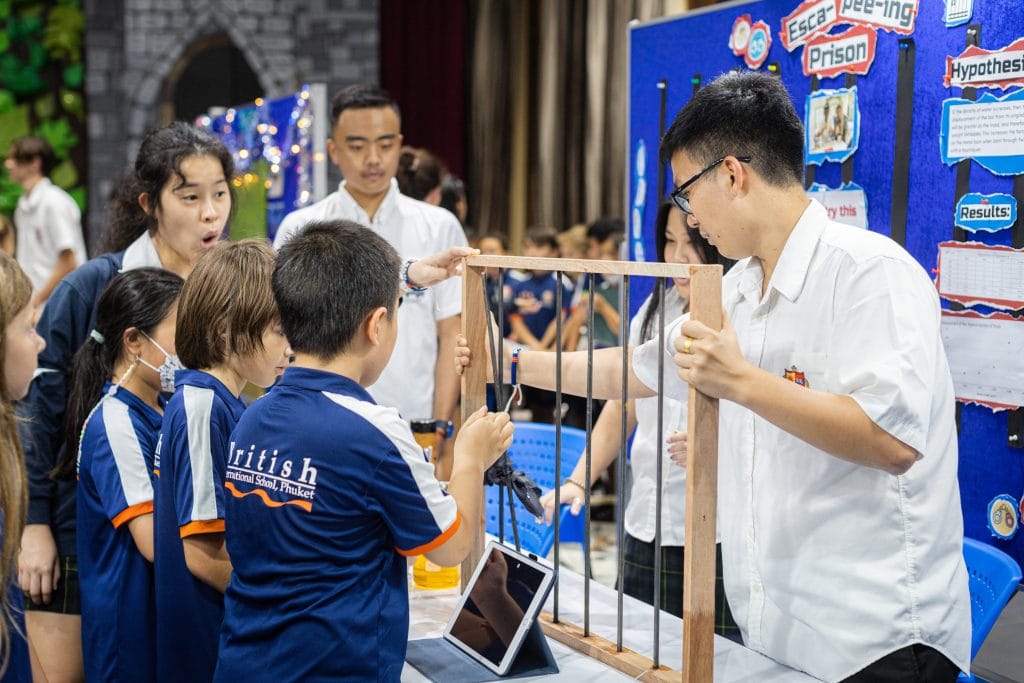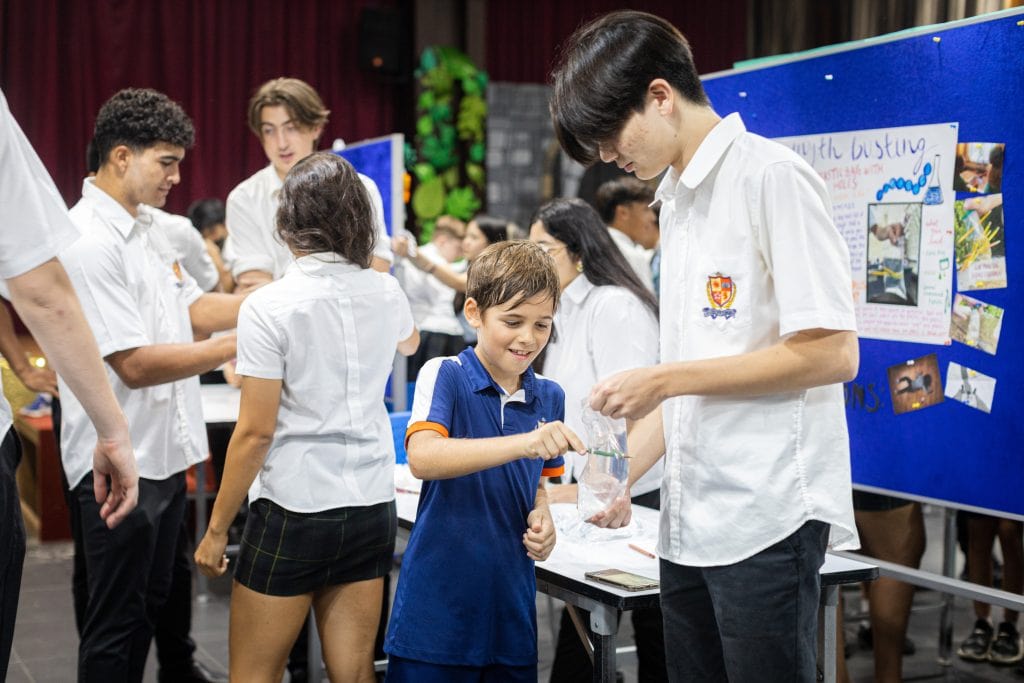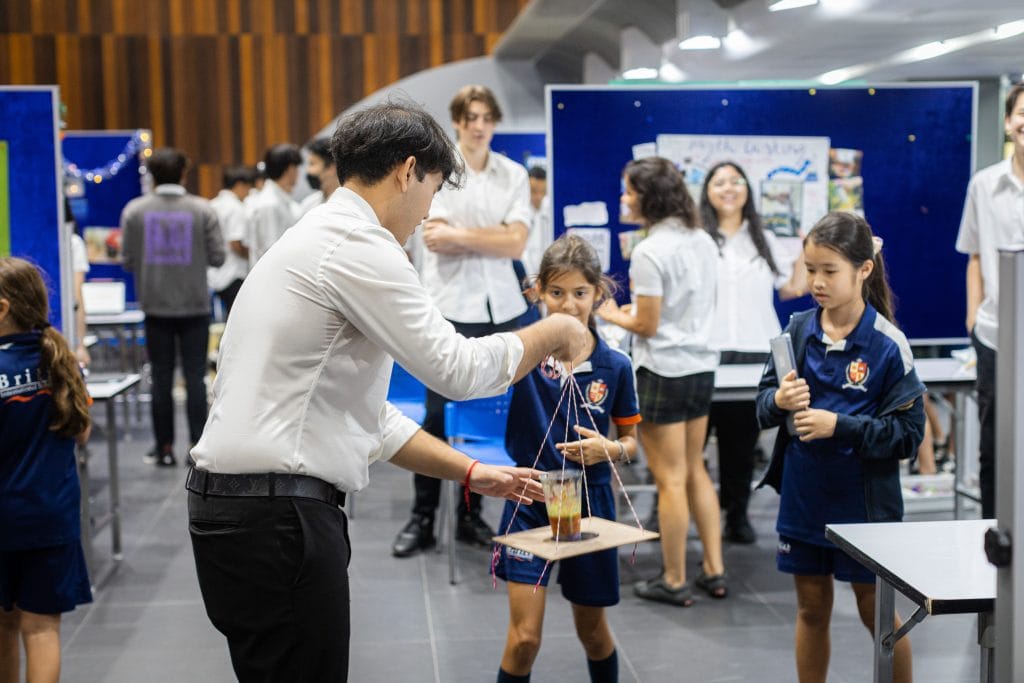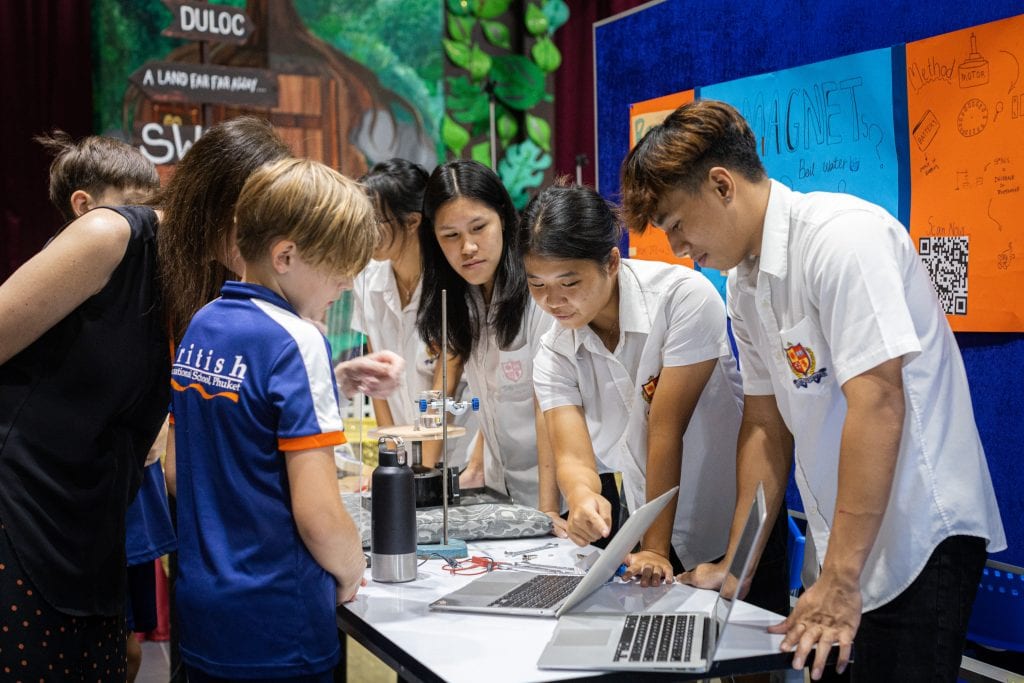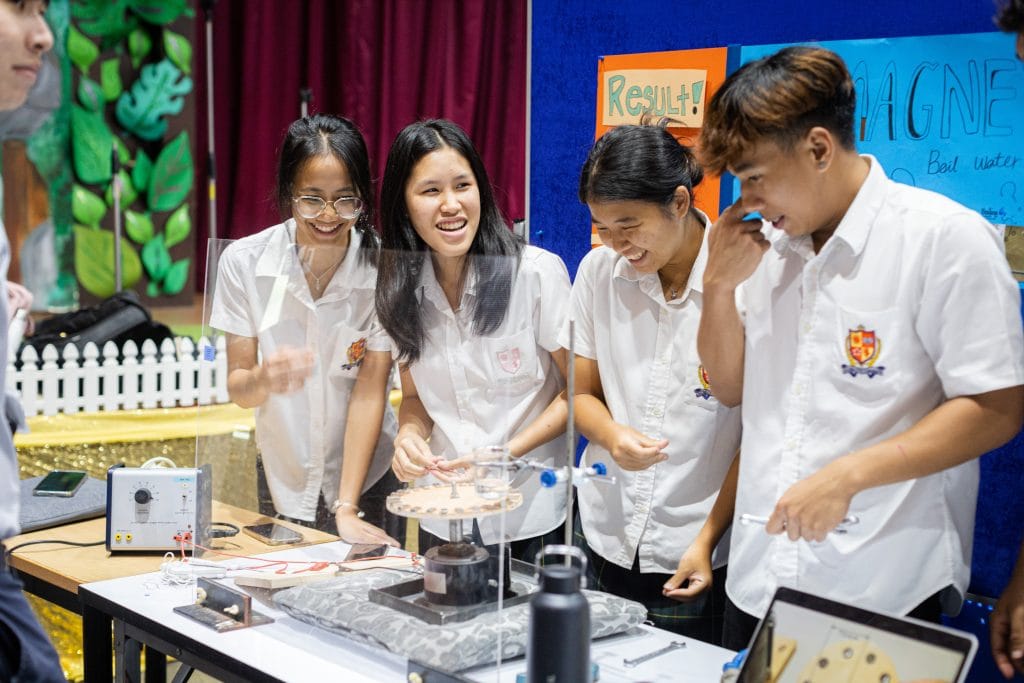 As part of the IB Diploma Year 13 students recently completed their Group 4 Project. This project, run over 2 days, focuses on collaboration between different subjects within Group 4 ('The Sciences') to meet a set challenge. 
This year the theme was 'Mythbusters' and our students were tasked with either proving or disproving a commonly (or in some cases not so commonly!) believed idea. Once they had completed their project, the culminating activity was to present and demonstrate their findings to some visiting students from Year 5 and 6.
The presentation session was held in the BISP auditorium where students presented their projects. There were some interesting titles, including: 'Can you bend prison bars with your pee?', 'Would a coin dropped from the Empire State Building kill you?', 'Can you boil water with magnets?' and 'Is your toilet seat cleaner than your laptop?'. 
The students did an excellent job explaining their myths, wowing our younger students and hopefully inspiring them to become inquisitive Secondary Scientists in the years to come!