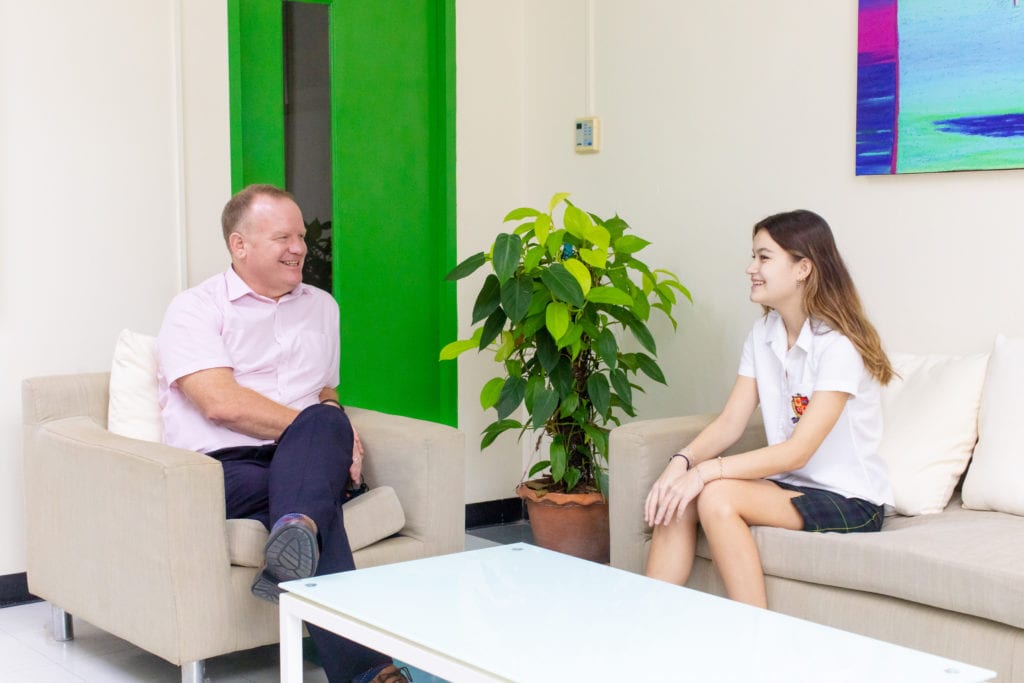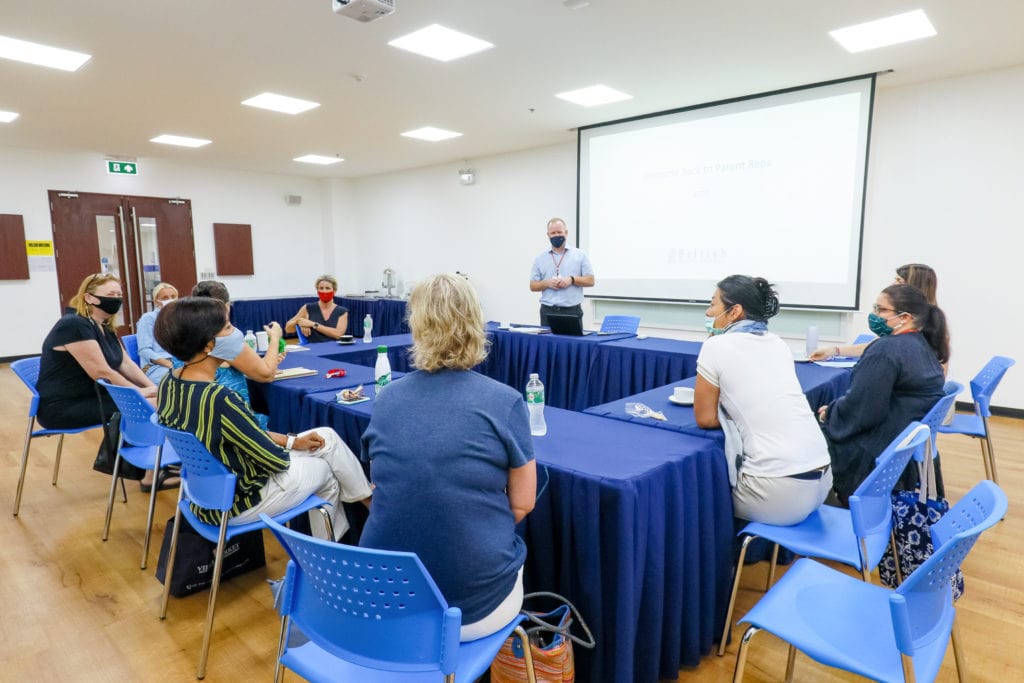 British International School, Phuket (BISP) re-opened to students on 24
th
August 2020, following a period of some eight weeks of online learning. Here the Principal of the Secondary School, Neil Crossland, discusses the positive opportunity to re-energize home-school partnerships during the Covid era and beyond.
'Back to School' came with some relief for many parents worldwide, exhausted from their unforeseen role as teacher, counsellor, sports coach, entertainer and friend. Parenting pre-Covid seemed a lot less complicated, but have we actually become attached to these newfound educational and supervisory responsibilities?
The impact of the pandemic on family dynamics has enabled some families to inadvertently develop a strong sense of dependency and interdependence at home. Online Learning has provided an opportunity for parents to share their child's learning experience; to better understand their learning patterns or habits, and to facilitate bespoke learning environments for them to thrive (or at least survive). My mother used to say that "a parent is always the first teacher", which in my professional years reaffirmed a perpetual second place. In the Covid era this saying may have greater significance, where unforeseen circumstances have left parents and children to navigate the 'learning journey' alongside schools – perhaps becoming more informed and strongly attached as a consequence.
Ironically, the return to school may initially increase parental anxiety, as we conclude our joyful life-sentence at home and 'let go' once more at the school gate. It is also important, however, not to underestimate the secondary impact of the pandemic (especially in a community like our own) where uncertainty in many guises can destabilize or exacerbate family dynamics[1].
Perhaps now is the time to revitalize genuine partnership between home and school so that, together, our children can thrive in the future rather than merely survive in the present. At BISP, we continue to adapt and reinforce the three 'Cs' with our parent body – Communication; Connection; Community.
Communication
Communication is always a dynamic two-way process that should be mutually beneficial. The process of returning to school has required reassurance that the 'new normal' is not significantly different from the 'old normal', and that past routines and practices still prevail. Cautious restrictions on public access to our campus have determined the mode of communication (via email; Google Meet; blog etc), yet the principle of 'seek first to understand and then to be understood'[2] remains the same. Speaking respectfully with parents and listening actively to recognise growth rather than loss during this period has been essential.
Connection
Whilst 'social distancing' has become synonymous with proximity, it has never been more important to do the literal opposite, and to socially connect with each other at a safe distance or through the creative use of technology. Our parent community has actively (and patiently) engaged in learning conversations from their living rooms or offices around the world. Our new families are greeted with open arms by our Parent Representatives who welcome them in person with great warmth and reassurance upon arrival. "BISP is a little different this term", says one, "not better or worse… just a little different".
Community
Thermal imaging and facial recognition scanners safeguard access to our school site. We have temporarily become a 'community bubble' rather than a 'hub', and these necessary safeguarding measures have been appreciated by all in the community. But a sense of real 'community' is more than just the geographical boundary of a school. The spirit of our community is evident in the way we continue to pull together in all circumstances to provide an education inspired by learning, wellbeing and passion.
This week, teachers around the world celebrated World Teachers Day – appropriately themed as 'Teachers: Leading in crisis, reimagining the future'. During these times of joint enterprise (and if my mother was correct) then we should also appreciate our parent community for joining us in reimagining the future of education.
1) Cluver, L et al (2020). Parenting in a time of Covid19. The Lancet. Vol 395. Issue 10231
2) Covey, S (1989). The 7 Habits of Highly Effective People. USA. Free Press.
For more information on British International School, Phuket, please contact

[email protected]

.