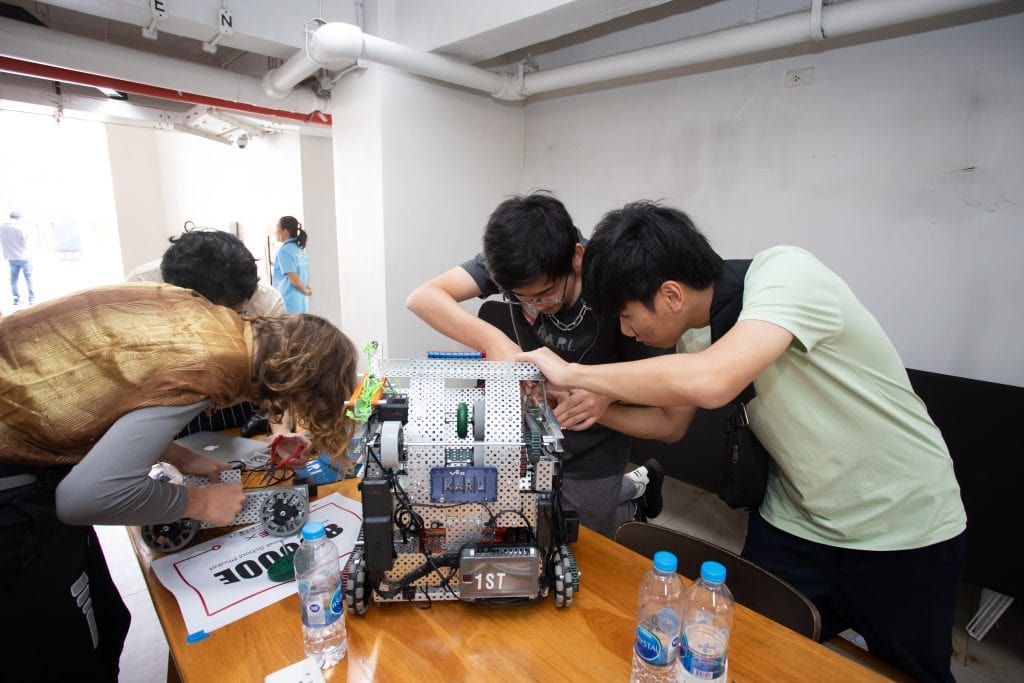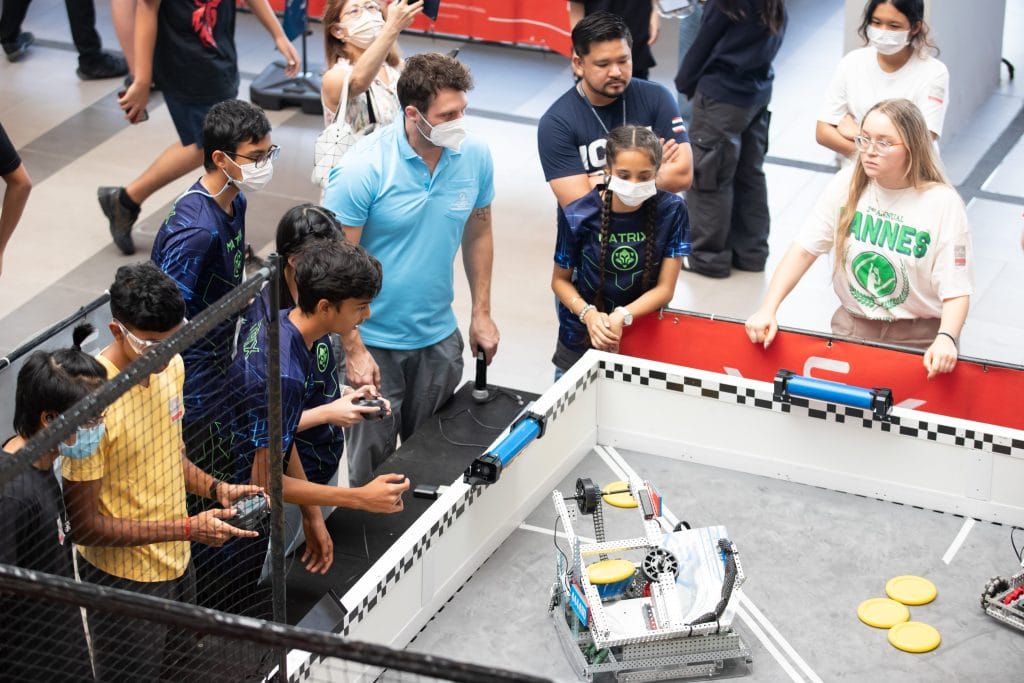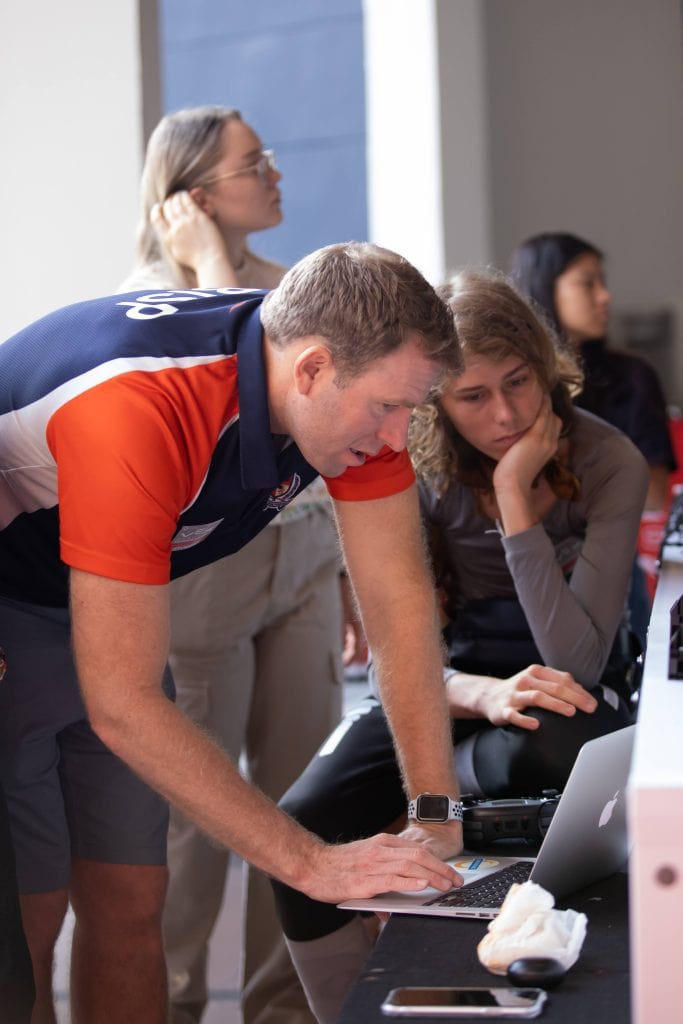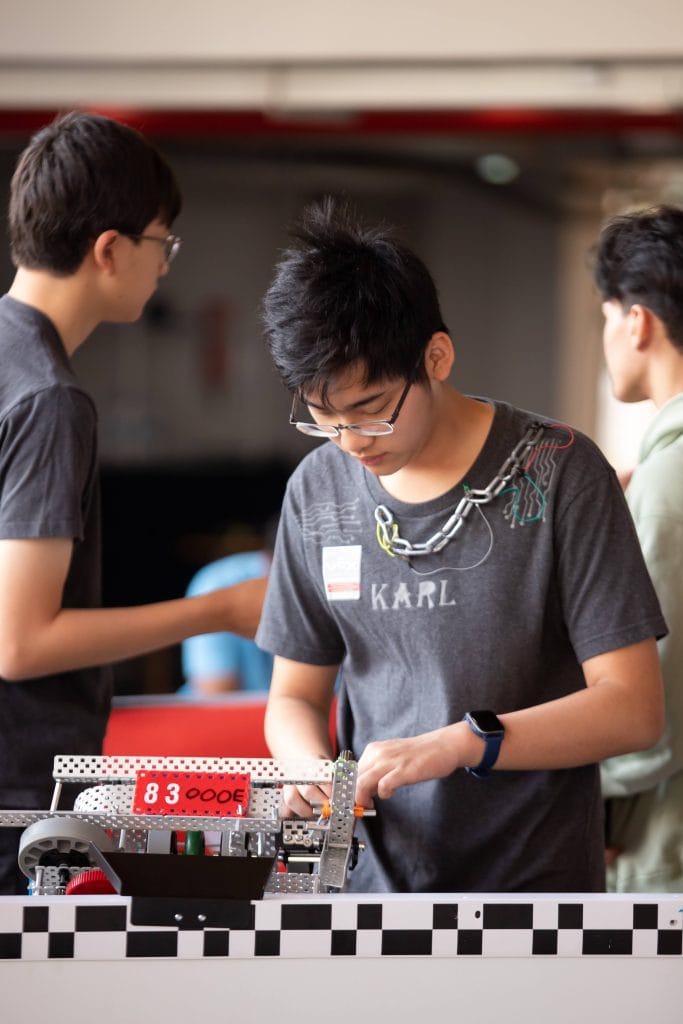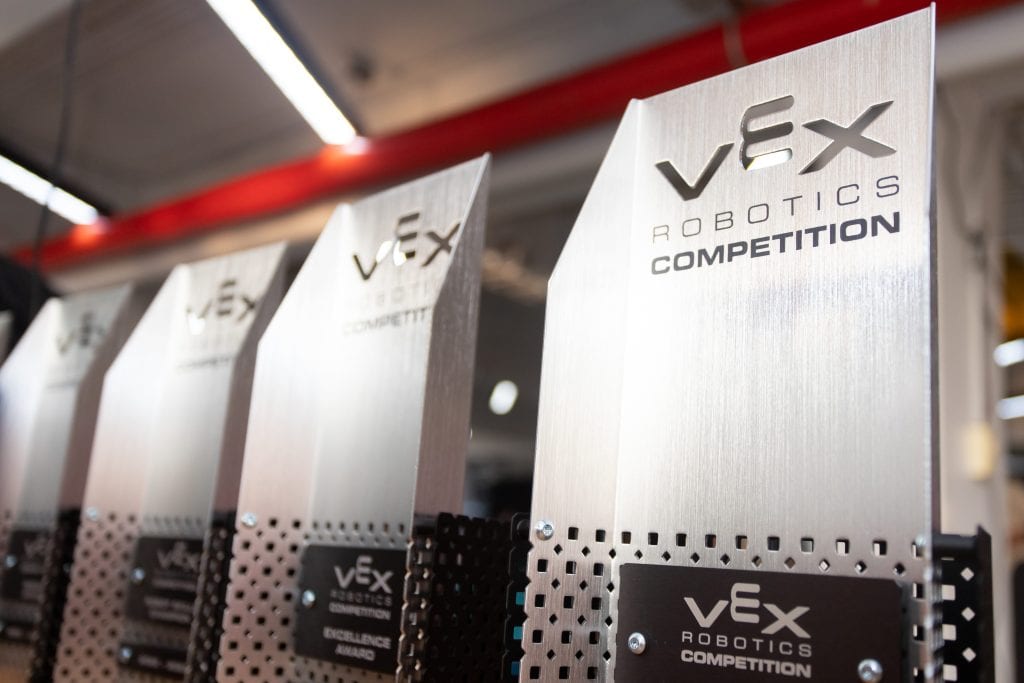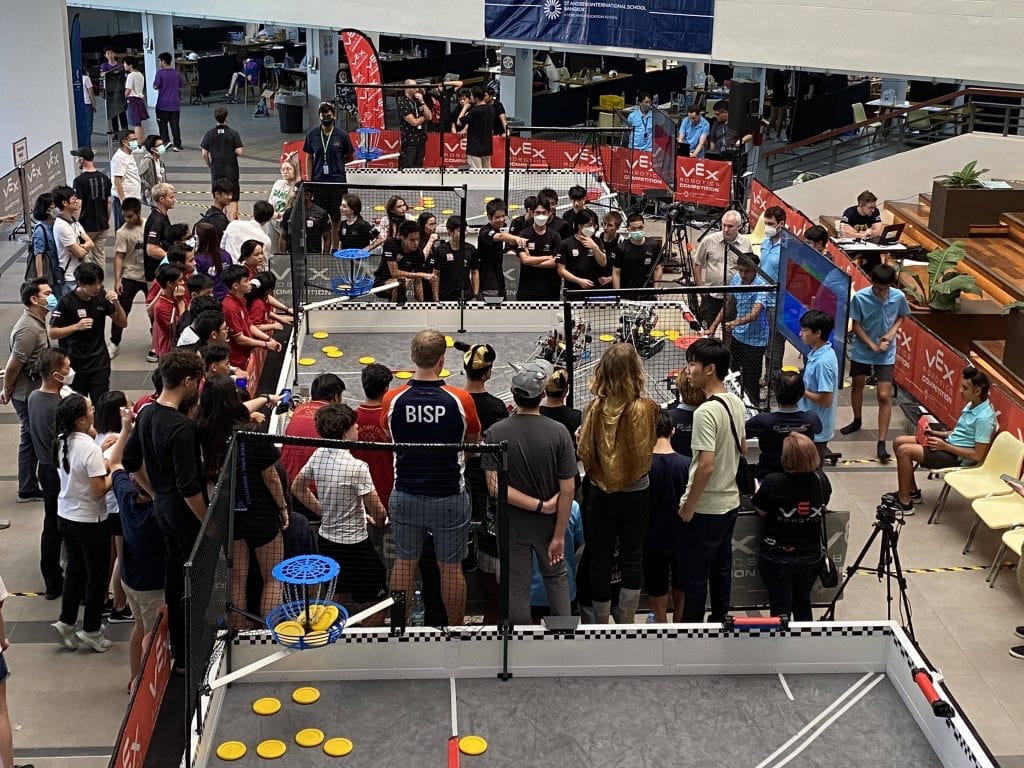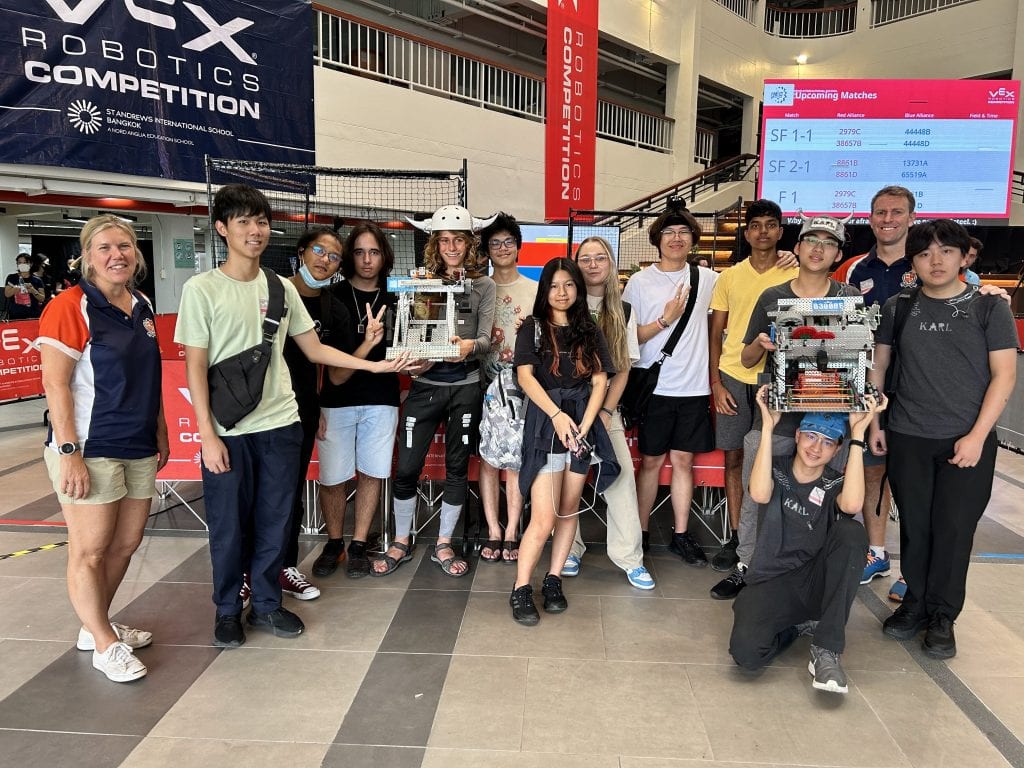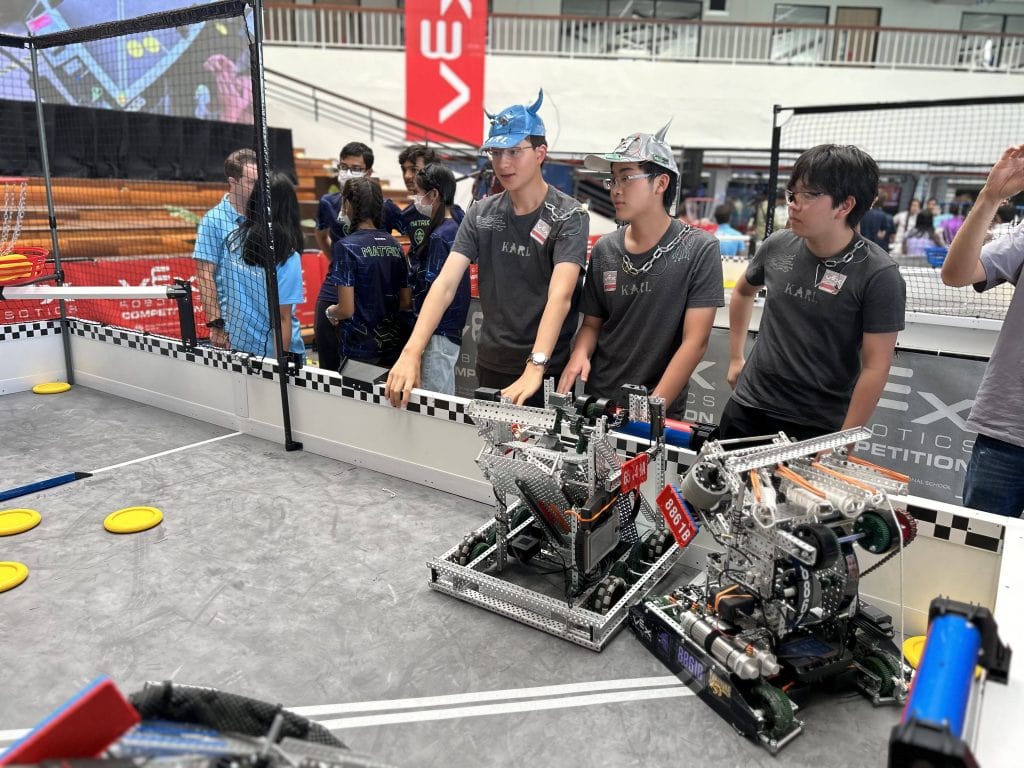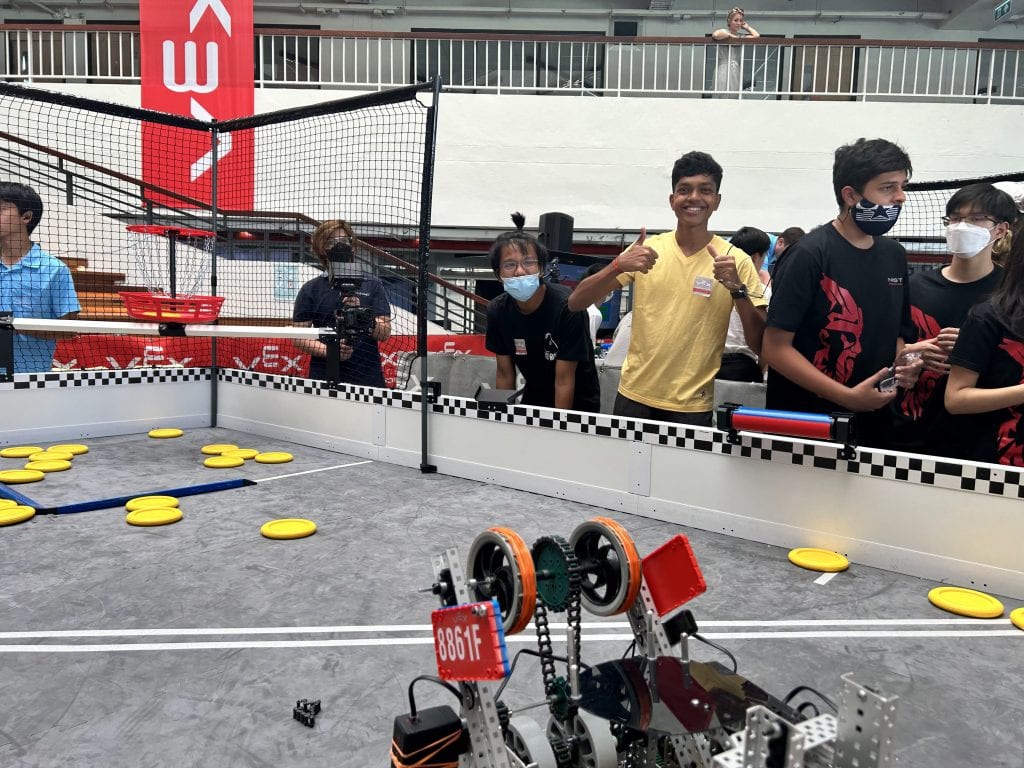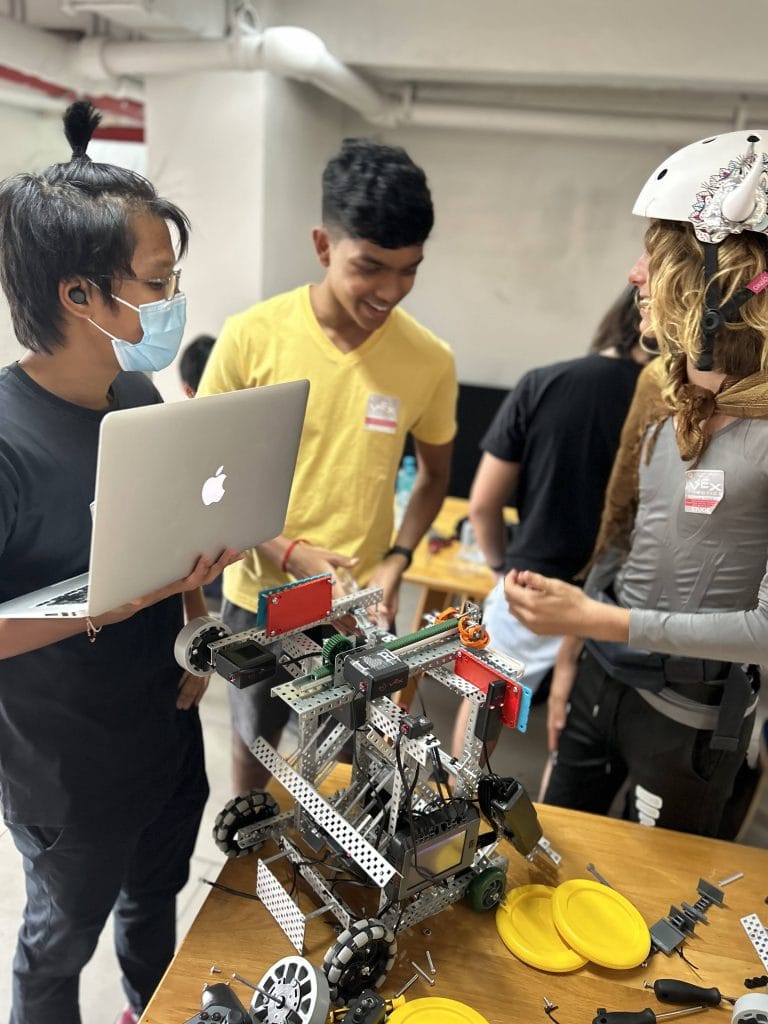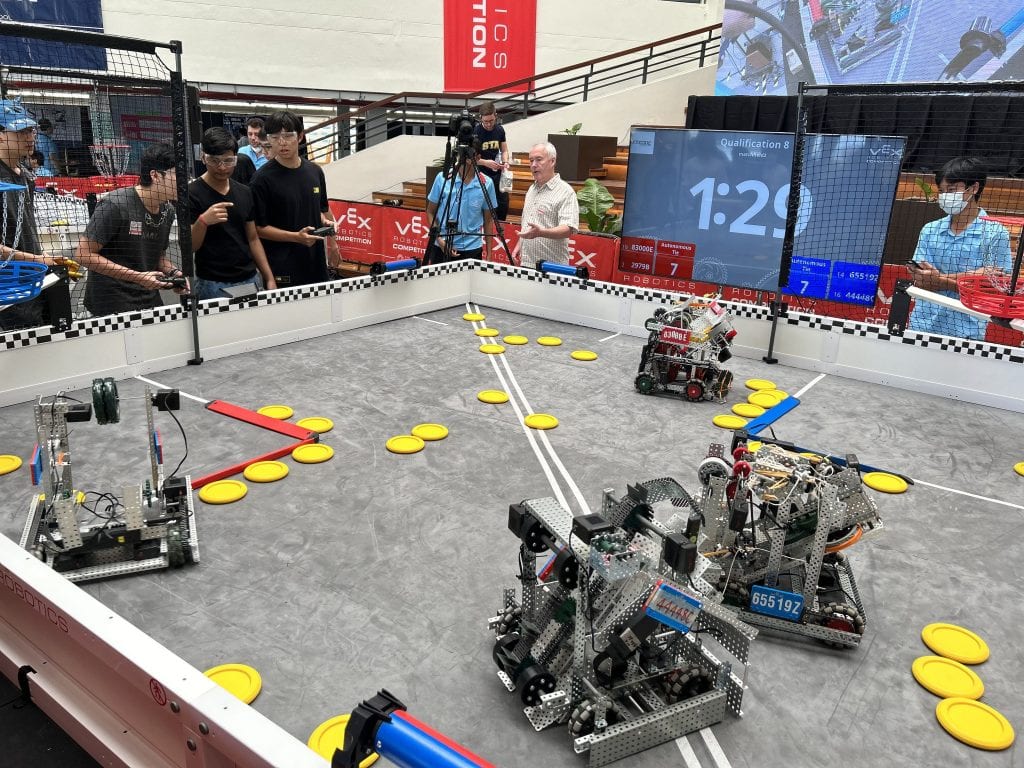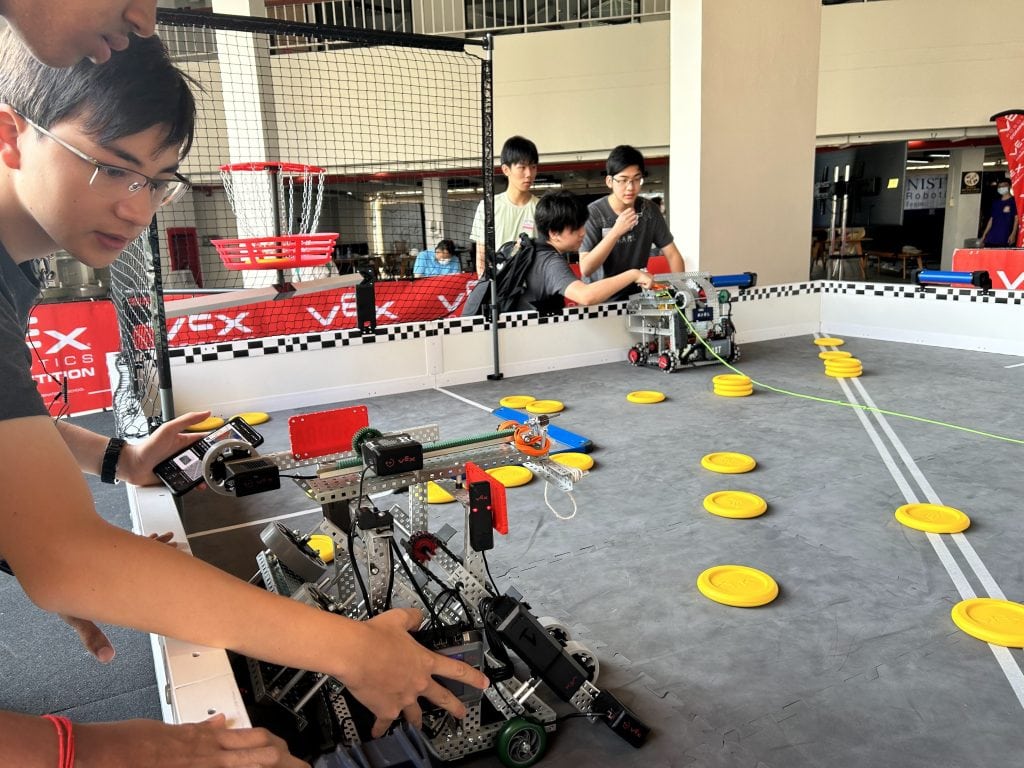 Written by BISP Year 12 Student Eleonora
On Saturday 4th March, St Andrews International School in Bangkok hosted the Senior VEX VRC Robotics Thai Nationals. This was a very exciting event with 36 very competitive teams from schools in Thailand and Vietnam. BISP Students Liam, Supawit, Chanmin, Nathan, Napat, Mikhail, Rithwik, Bhudis, Rattanaprapakorn, Rhythm, Xiying and Eleonora from Years 10, 11, and 12 formed the two teams that travelled to Bangkok to compete in their first Senior VEX VRC Robotics Tournament. 
In the weeks prior to the event, the two BISP teams put a lot of time and effort into preparing for the tournament, and it paid off. The performance of our teams was outstanding, with their robots receiving 14th and 16th place respectively. Given that it was the team's first competition, these results were a remarkable accomplishment. Their success was a result of their collective dedication and hard work, which included excellent teamwork and great problem-solving abilities.
During the tournament, the students programmed their bots to carry out specific predetermined tasks and navigate around obstacles on their own. In the current digital era, these abilities are becoming more and more important, and undoubtedly students will benefit from further developing them. In this fascinating event, the students demonstrated their talents in robotics, engineering, computer science, technology, and art. While also working on their teamwork, engineering and programming skills.
The competition was not only about winning; it was also a wonderful chance to learn and grow. The students were exposed to different cultures, thought processes, and approaches to solving issues. They discovered that working together is crucial to achieving objectives and that anything is achievable with willpower, creative problem-solving, and tenacity. 
The trip was led by BISP teachers Jonathan Clark and Kate Tucker, who run the Secondary and Primary Robotics programs at BISP. They were incredibly proud of the students' performance and agreed that it was an amazing experience for the students to enhance their STEAM (Science, Technology, Engineering, Art, and Mathematics) skills. The VEX IQ robotics tournament was a great success for our BISP students and one that will be hard to forget. 
Considering that this was their first tournament, it was a remarkable achievement for the teams, and we are all very proud of the students. The students had a chance to expand their knowledge, grow up and create memories. In addition to competing with the best teams in the region and demonstrating their problem-solving abilities, they also had a chance to enhance their STEAM skills. We can't wait to see what amazing accomplishments our robotics students will achieve in the upcoming robotics competitions!
Below is a VEX VRC Robotics Highlight video made by BISP Y10 student Xiying: