Congratulations to the following British International School, Phuket (BISP) students who have achieved sporting success outside of school in recent weeks.
Valentine, Year 8: Karate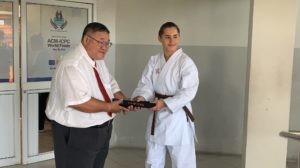 Valentine has been awarded one of four prized Japanese belts by the Goju-Ryu Karate Federation after a year of training and a final test. Thirty-nine belts were awarded by the Federation and only four were presented to athletes in Thailand. Every belt is hand sewn and carries the holder's name. Well done Valentine.
Rainer, Year 9: Taekwondo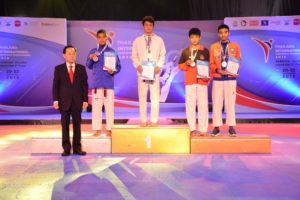 Rainer
recently won a gold medal at the Thailand International Taekwondo Championships in Bangkok.
Rainer competed in the male aged 12-14, 57-61kg category. 
Congratulations Rainer.
Nathan, Year 9: Flowriding (indoor surfing)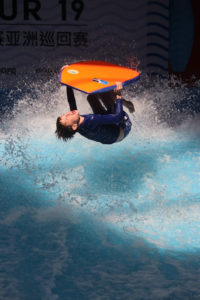 Nathan has just returned from competing for Team Thailand at the Asia Flow Tour Grand Final in China, where he was crowned open men's champion after winning both the flowboard and bodyboard events. 
Nathan will now compete in the pro division at future competitions. 
Well done Nathan on a successful flowriding season.
We would like to hear from you…
To submit content for this newsletter, please email [email protected].