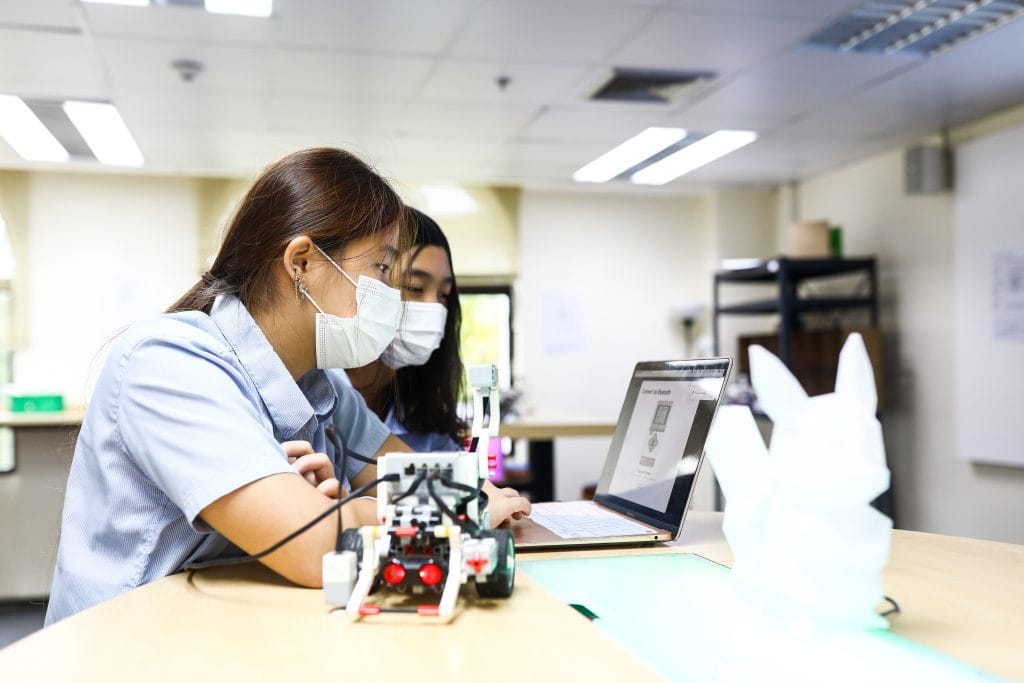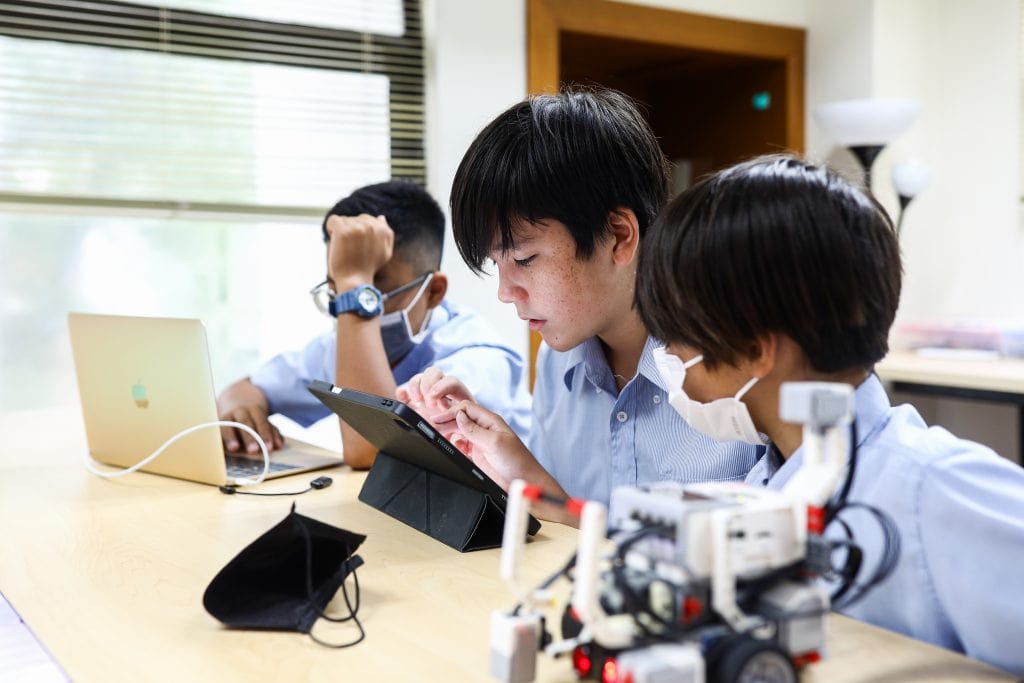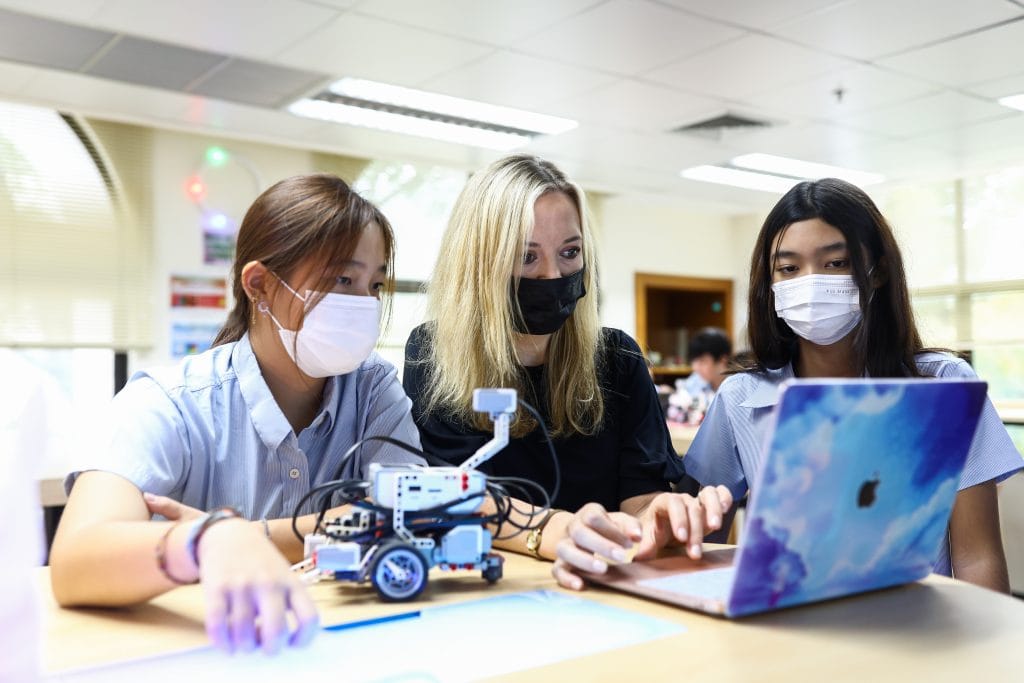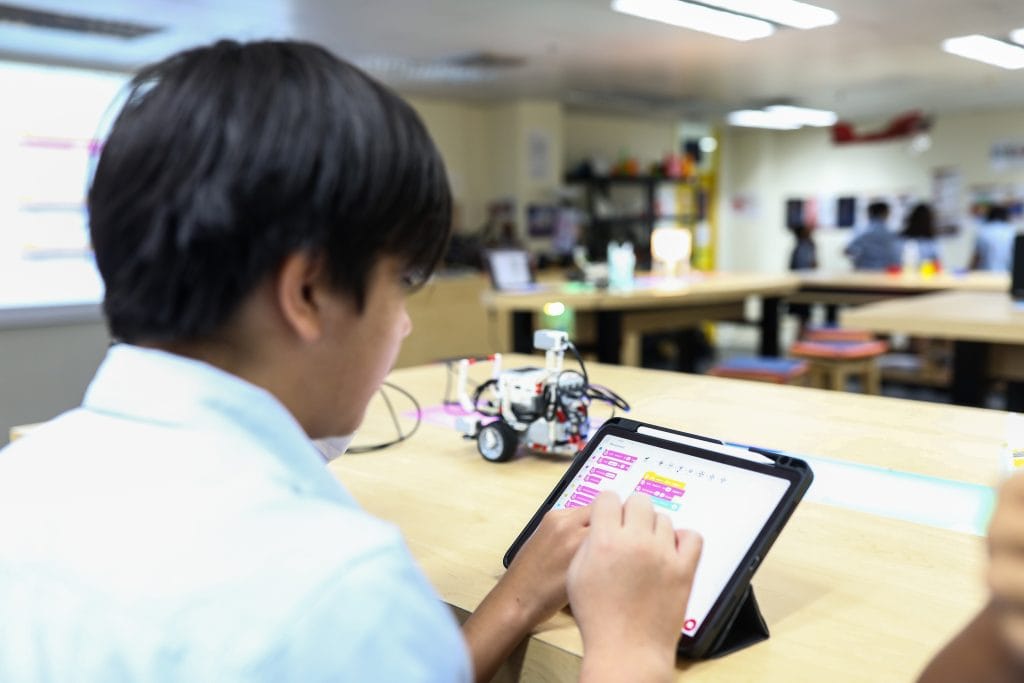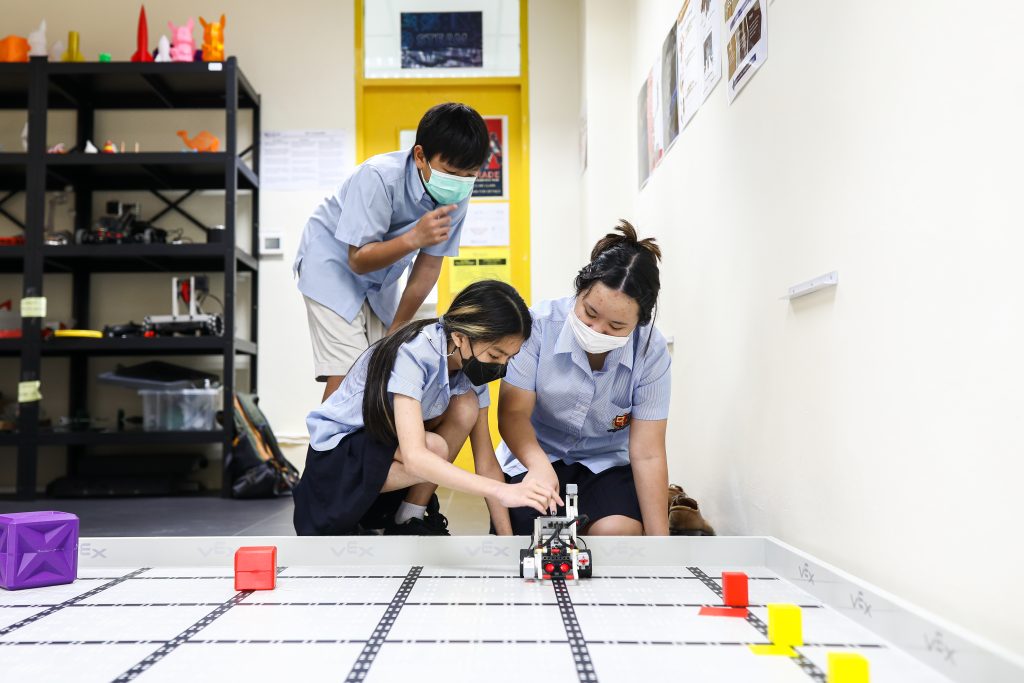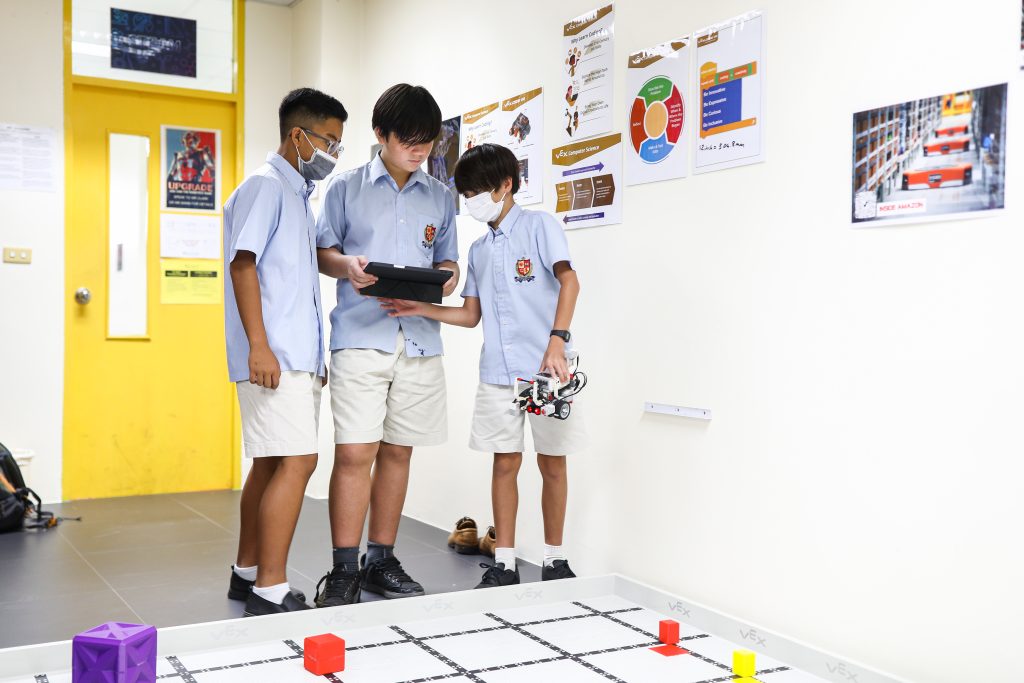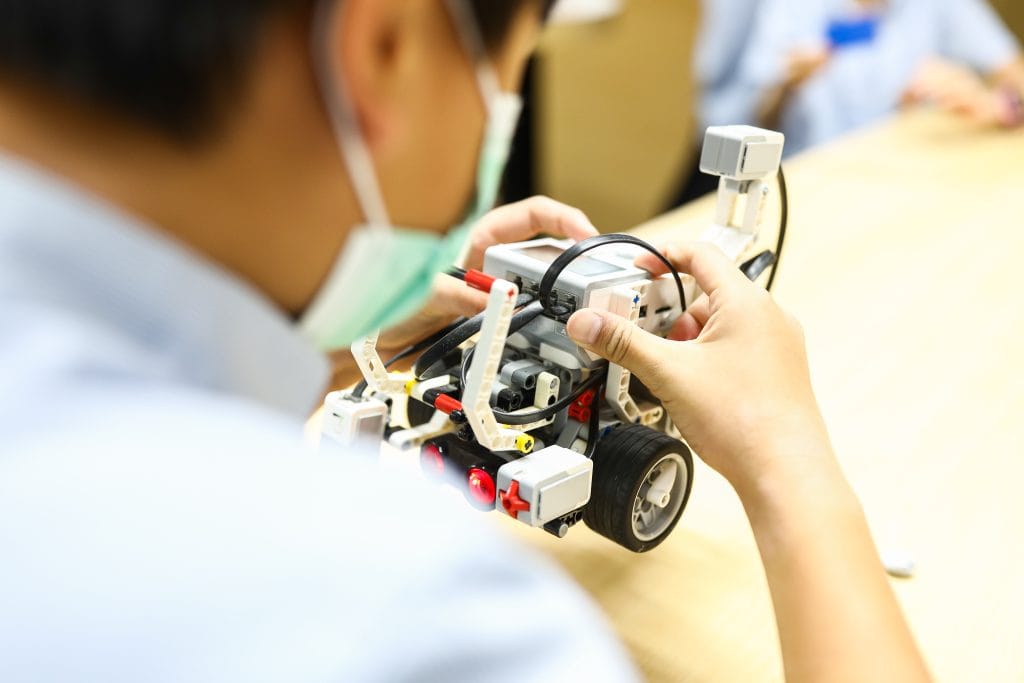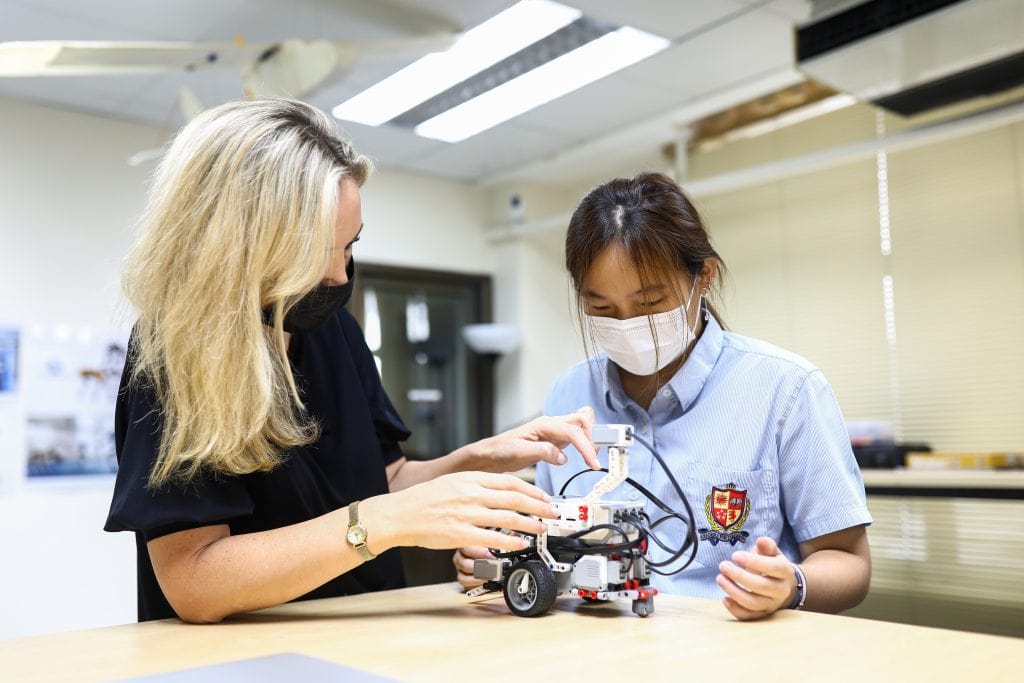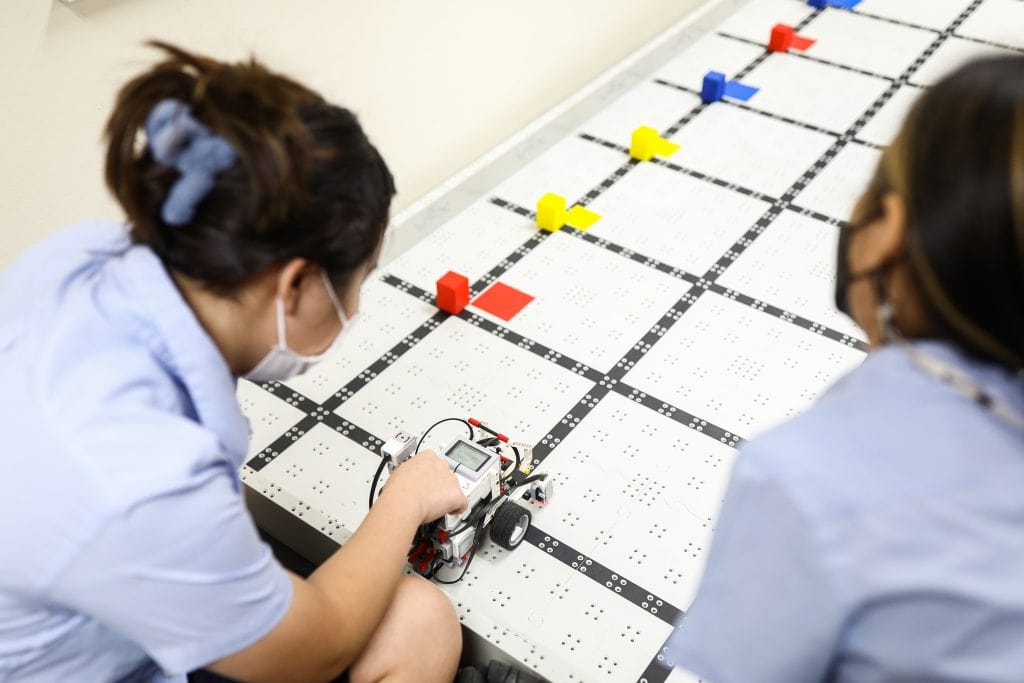 During KS3 Enrichment Week, Years 7 and 8 had the opportunity to enhance their STEAM skills by opting to participate in specialist elective workshops, centred on future key career options, including Robotics, 3D Design and Printing, Artificial Intelligence and Game Creation.
The Robotics Challenge required students to program robots to complete a bomb disposal mission. Students needed to problem solve to work out a sufficient algorithm that would eradicate danger for a fictional town. Solutions involved successfully programmed colour sensors and the use of students mathematical skills and knowledge to calculate angles and distances.
Students working on 3D Design and Printing had the option of creating an alien for a particular environment or alternatively, their own personalised keychain or necklace. They did this using their knowledge and understanding of mathematical coordinates and geometry.
During the Game Jam workshop, students used Scratch computer programming to create their own novel game platform, with a further option to learn and develop Artificial Intelligence as part of their creation.