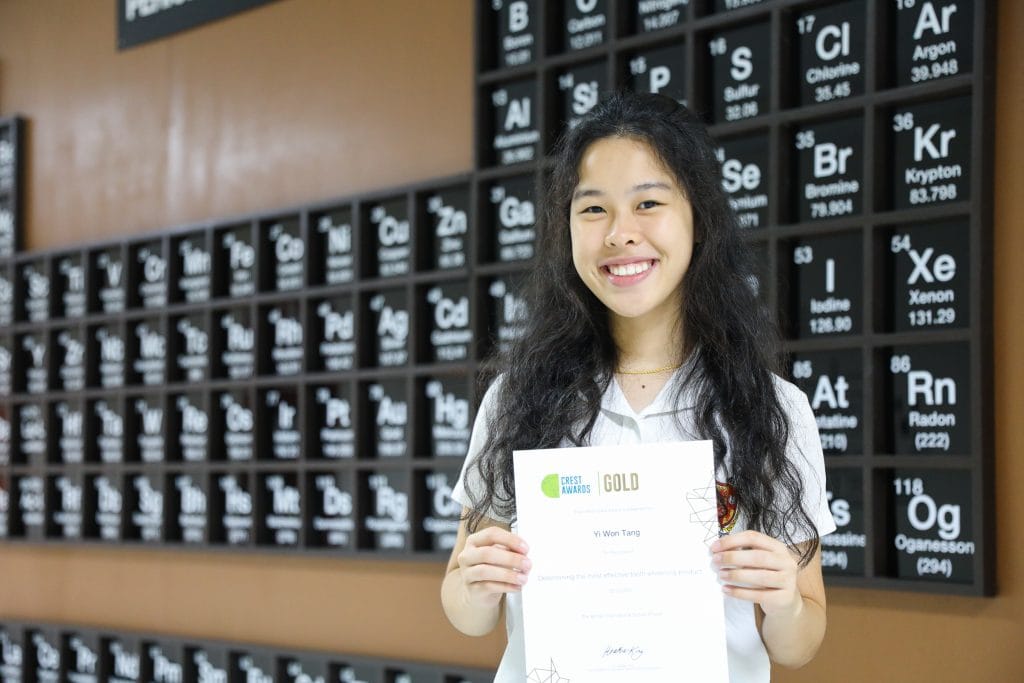 Yi Won, a talented Year 13 student recently made history by becoming the first BISP student to be awarded the CREST Gold Award from the British Science Association. This prestigious award recognises students who demonstrate exceptional skills in conducting practical research and making a significant contribution to a STEM field.
To qualify for the CREST Gold Award, students must devote themselves to immersive research and generate an original idea or solution. The process typically requires 70 hours of research and is an incredible challenge for any student to undertake. However, Yi Won proved herself to be more than up to the task.
For her project, Yi Won investigated the effectiveness of different tooth-whitening products. She designed a unique method and brushing mechanism to brush actual human teeth with various whitening products, then took measurements of the reflection of light from the teeth in a sealed chamber. By analysing these measurements, Yi Won was able to quantify and compare how white the teeth were after treatment.
Yi Won's research was an outstanding achievement and a testament to her creativity, dedication and scientific rigour. It is a remarkable accomplishment for any student to earn the CREST Gold Award, and it speaks to the exceptional quality of education and support provided by BISP.
Congratulations, Yi Won, on your outstanding achievement. We can't wait to see where your passion for STEM takes you next!