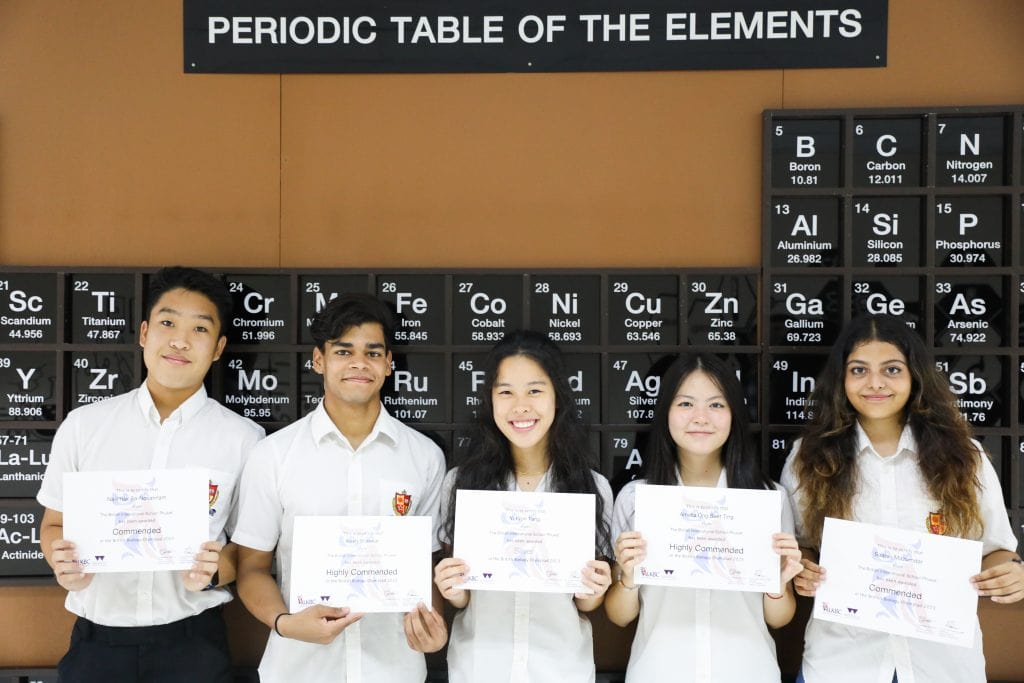 BISP Secondary School students Amelia, Army, Krish, Na-Phak, Saanvi, Saanya and Yi Won showcased their scientific acumen by volunteering to take part in the prestigious British Biology Olympiad 2023. 
This challenging competition assessed their knowledge and application skills in Biology through an online multiple-choice assessment. Despite the content being focused on A-Level Biology, our students rose to the occasion and demonstrated their adaptability and brilliance.
The BISP students shone bright, with several receiving 'Commended' and 'Highly Commended' accolades. However, special mention goes to Yi Won, who achieved a Silver Award, placing her in the top 10% of more than 13,000 students from 800 schools worldwide who took the test. It's a remarkable achievement, and we couldn't be more proud of our budding biologists.
The British Biology Olympiad is an excellent opportunity for students to challenge themselves and showcase their knowledge and understanding of Biology. Congratulations to all our students who participated in the competition, and we look forward to seeing more of our students excel in the coming years.