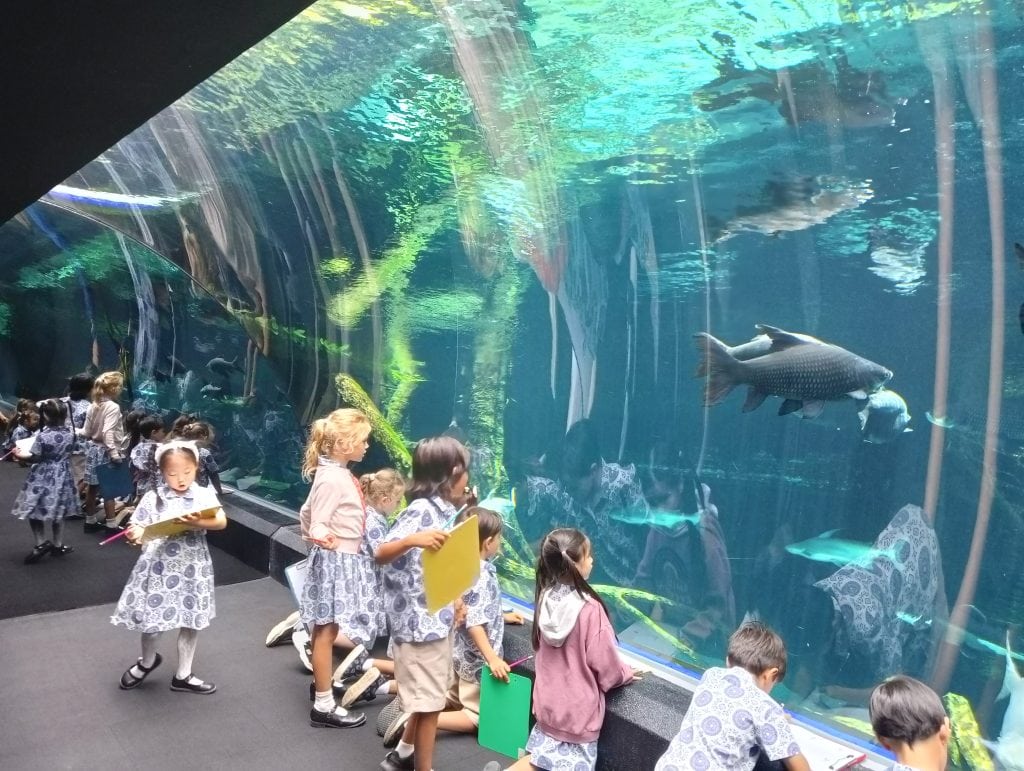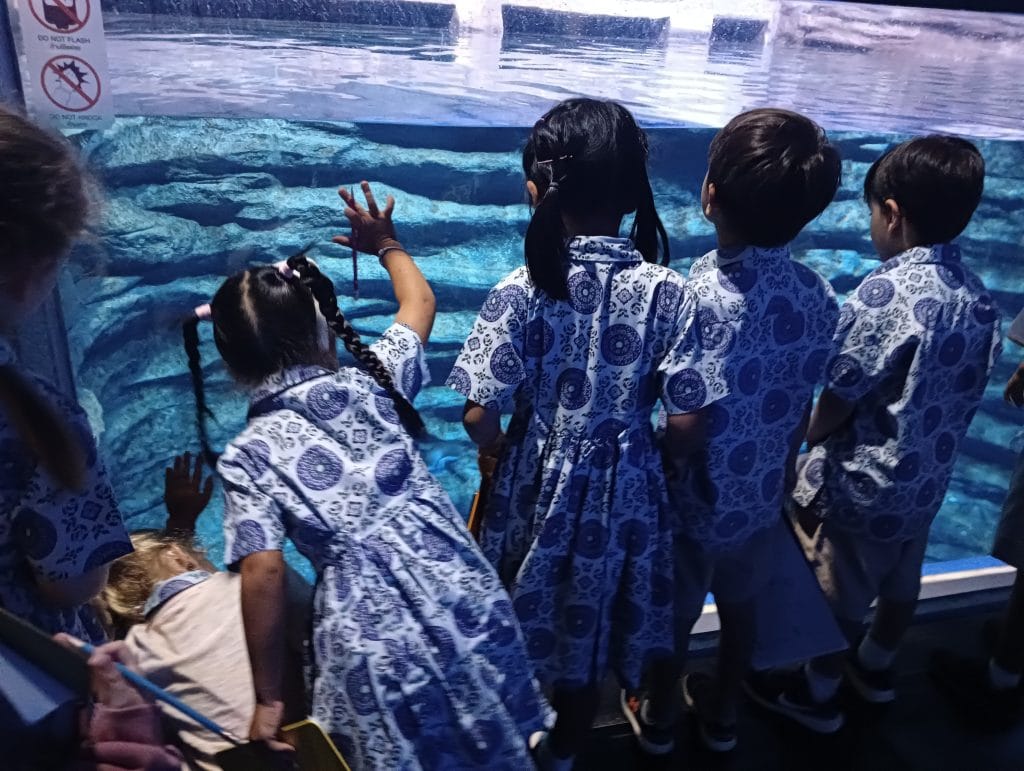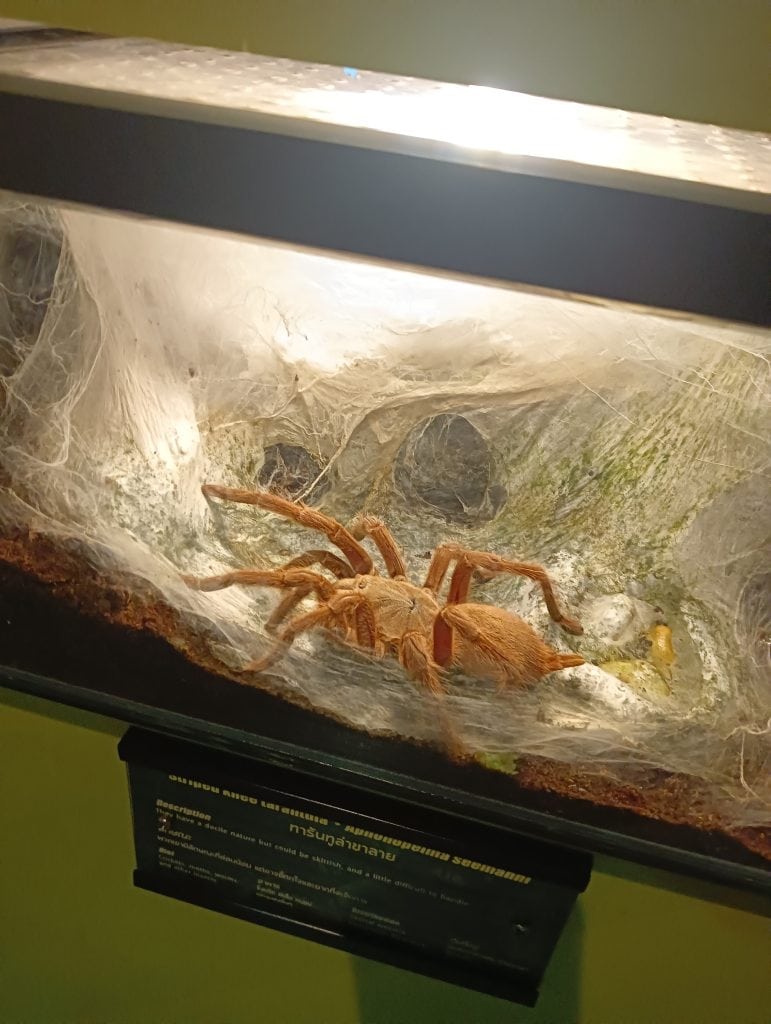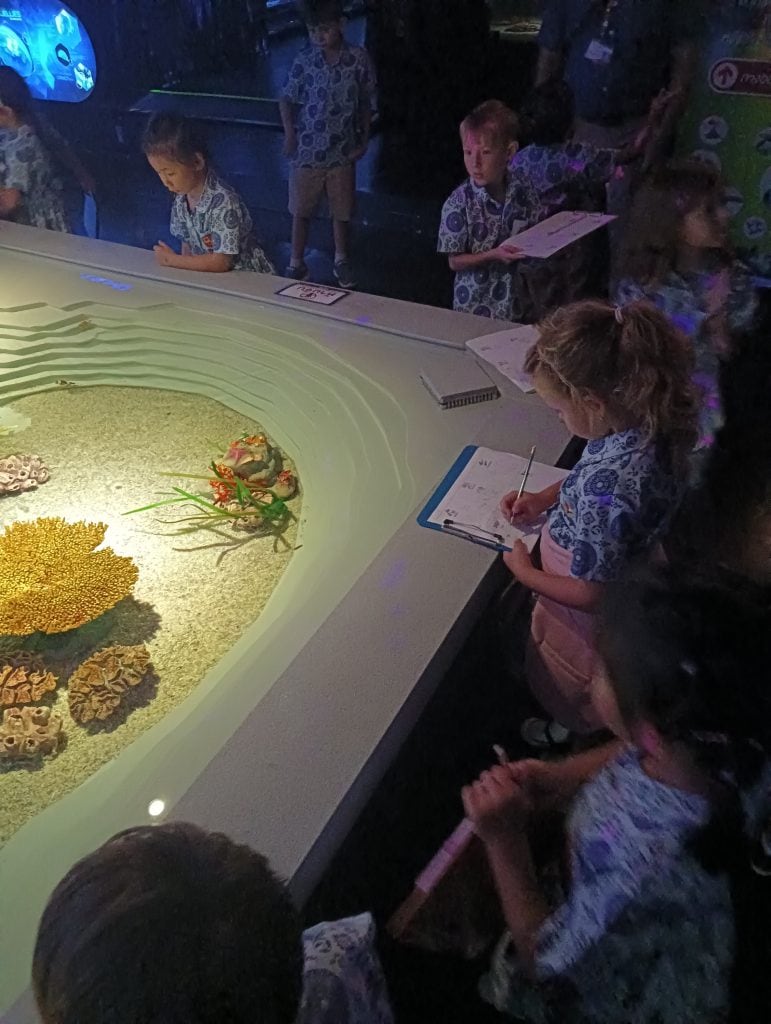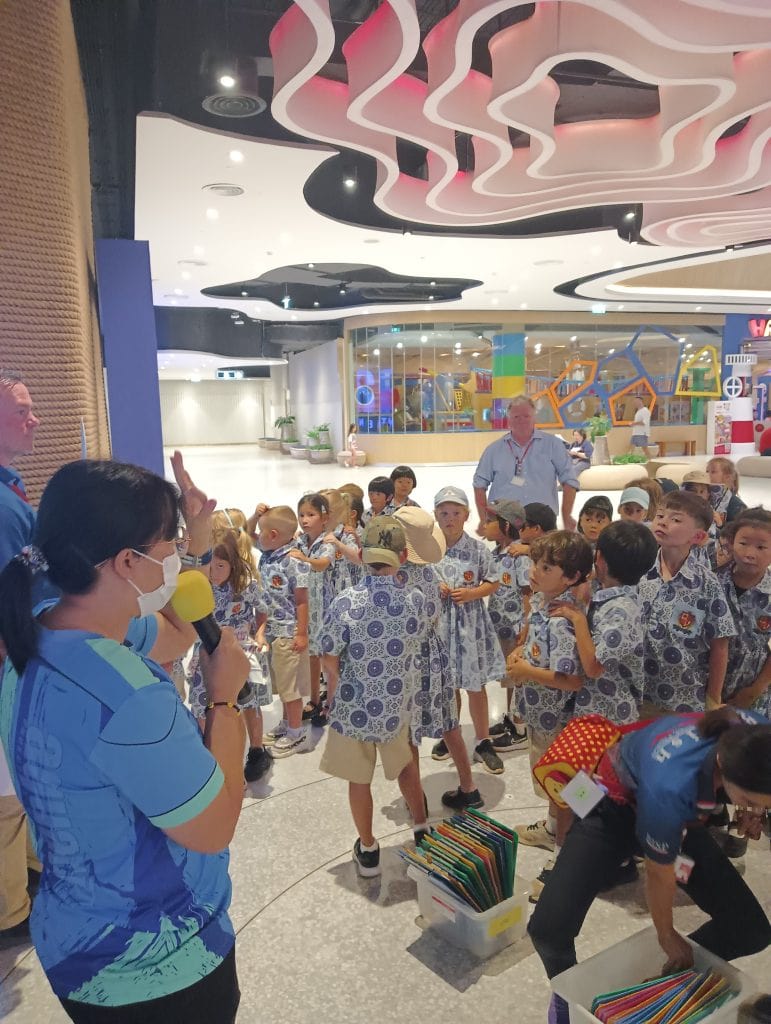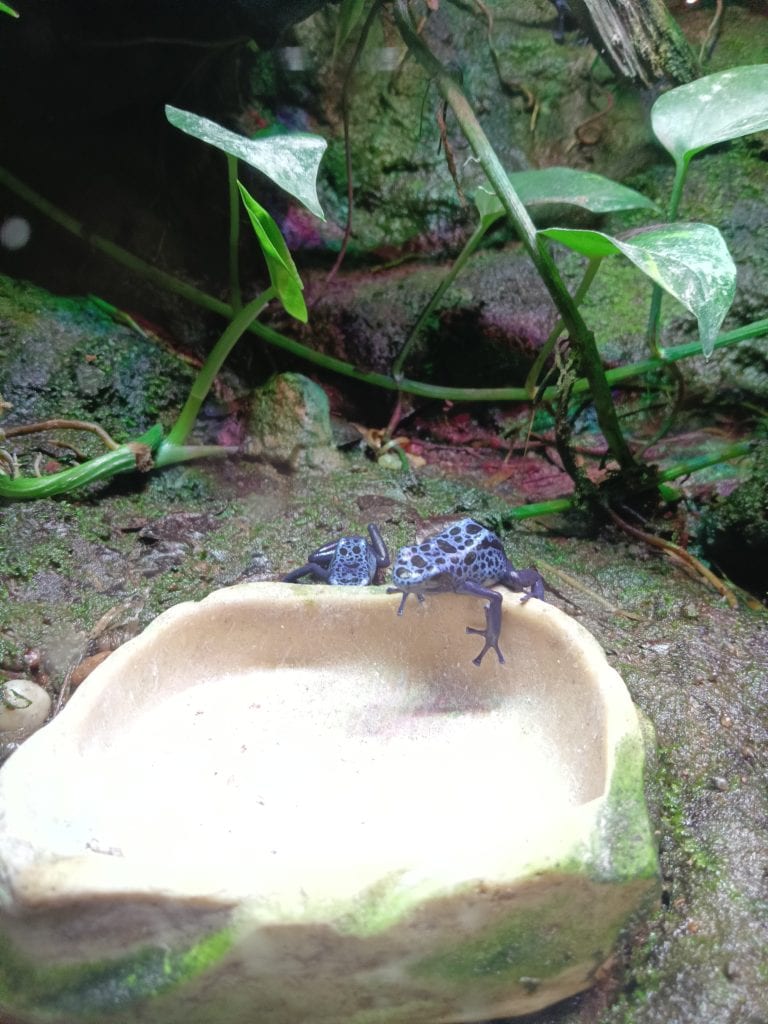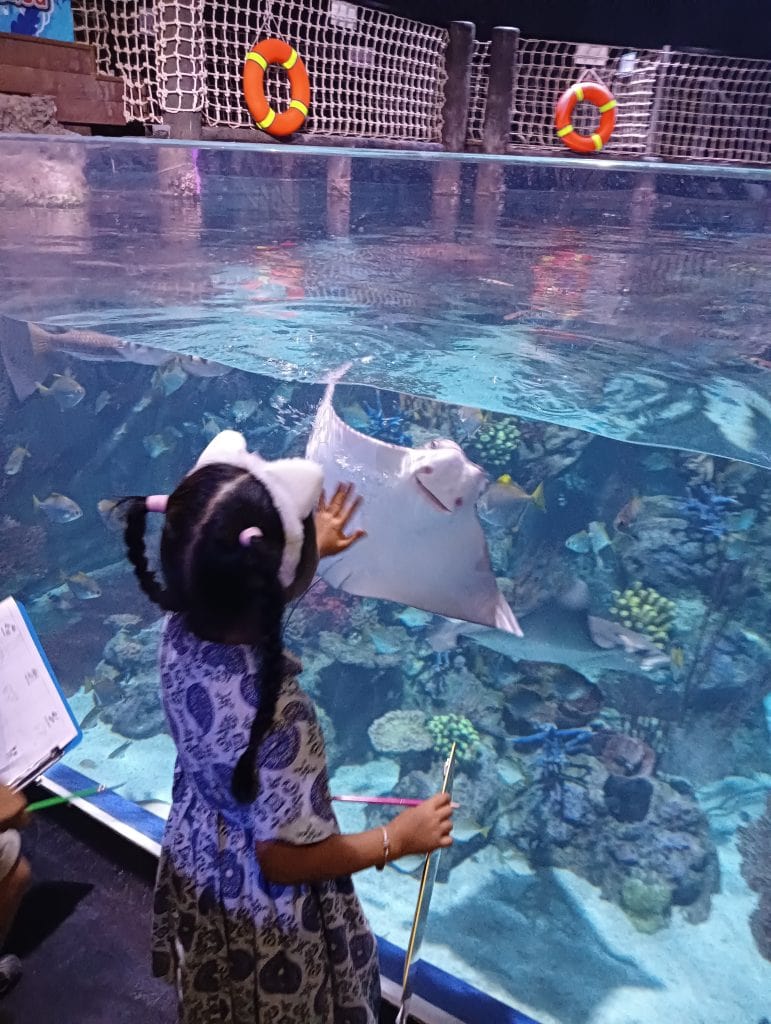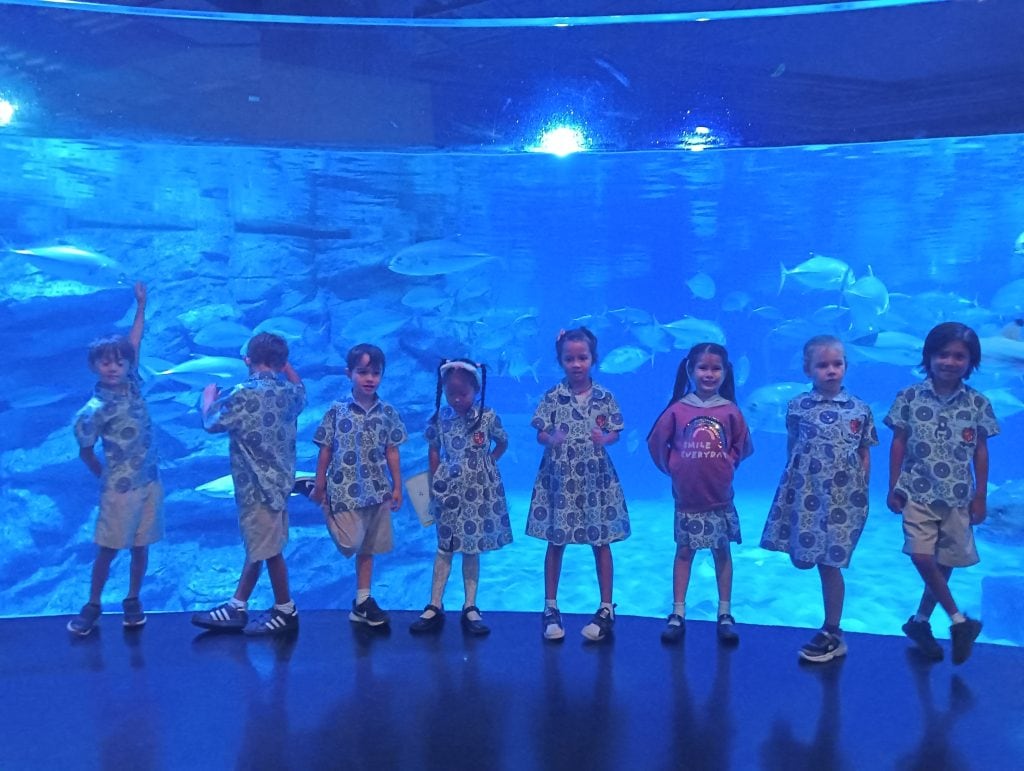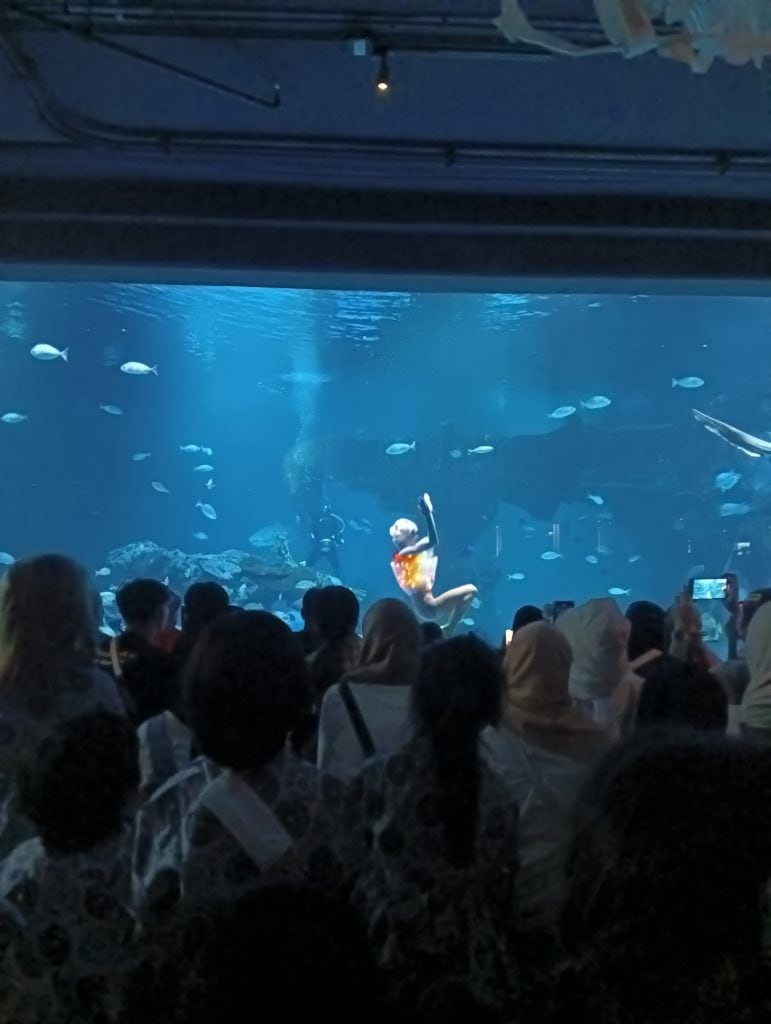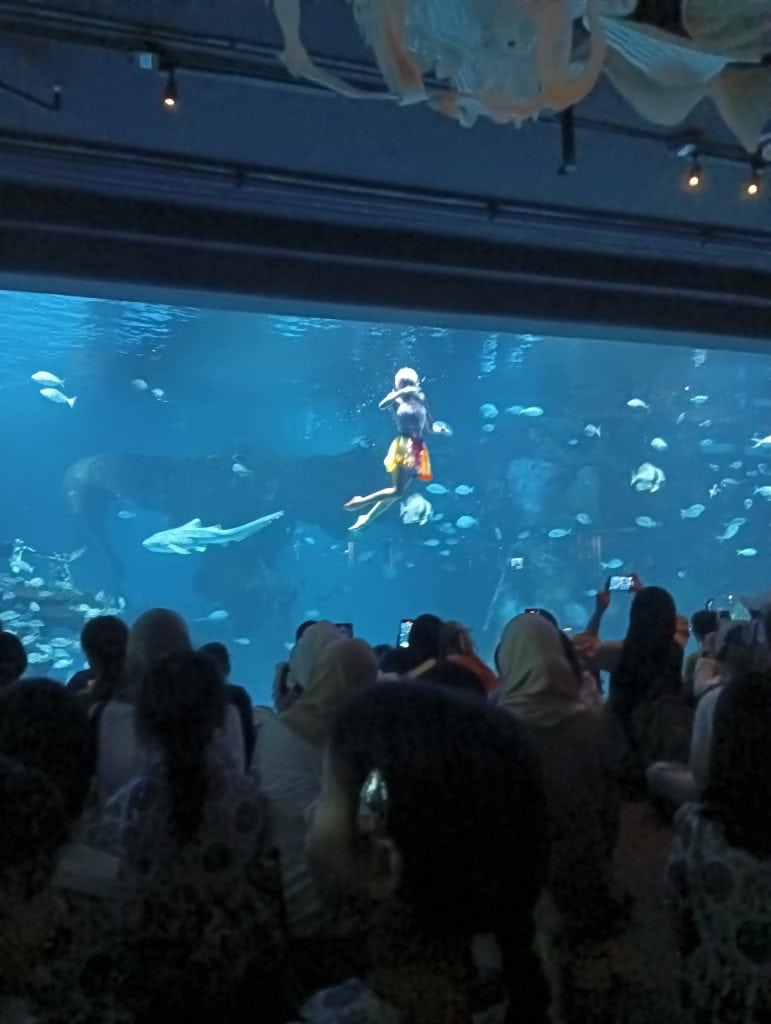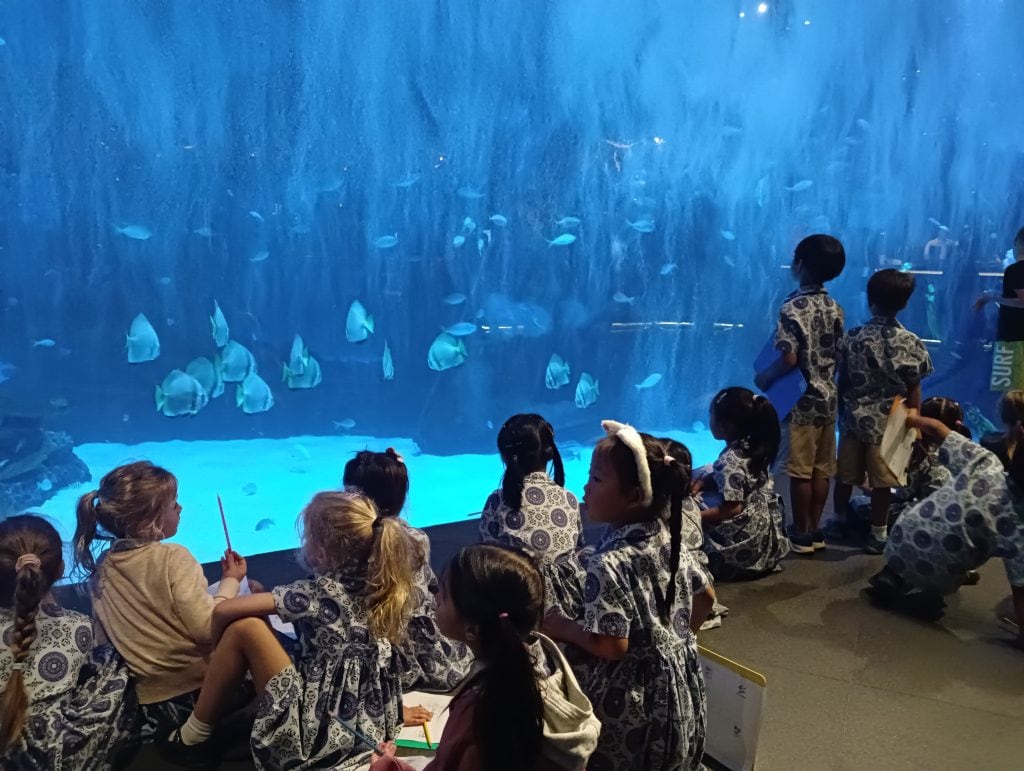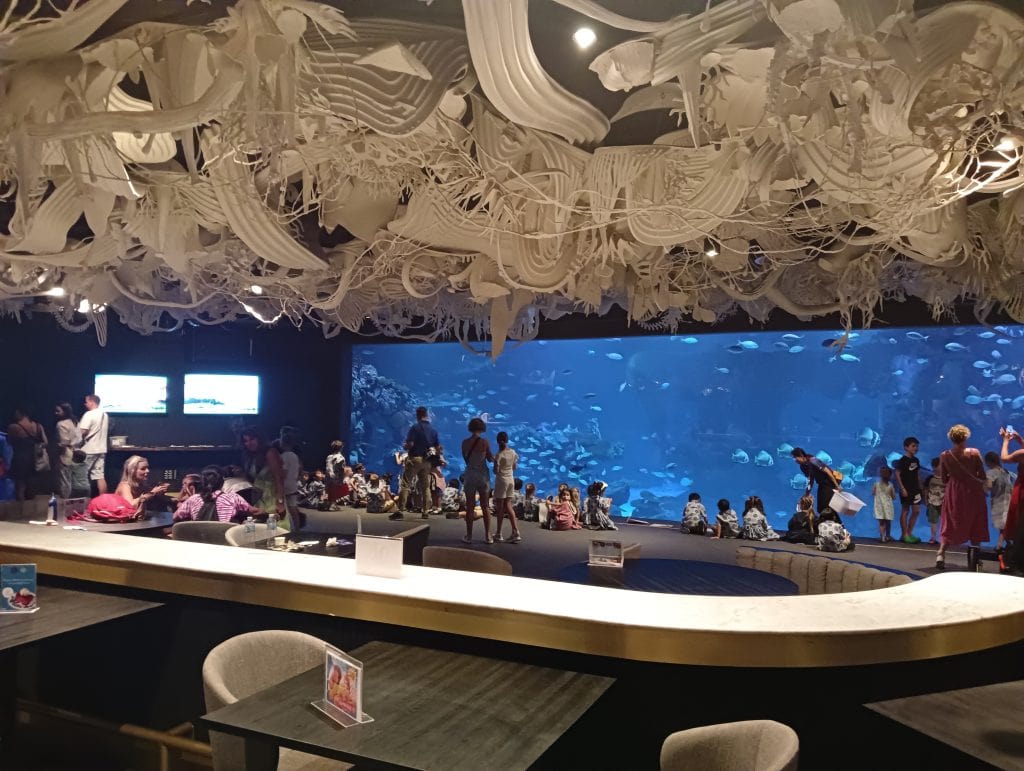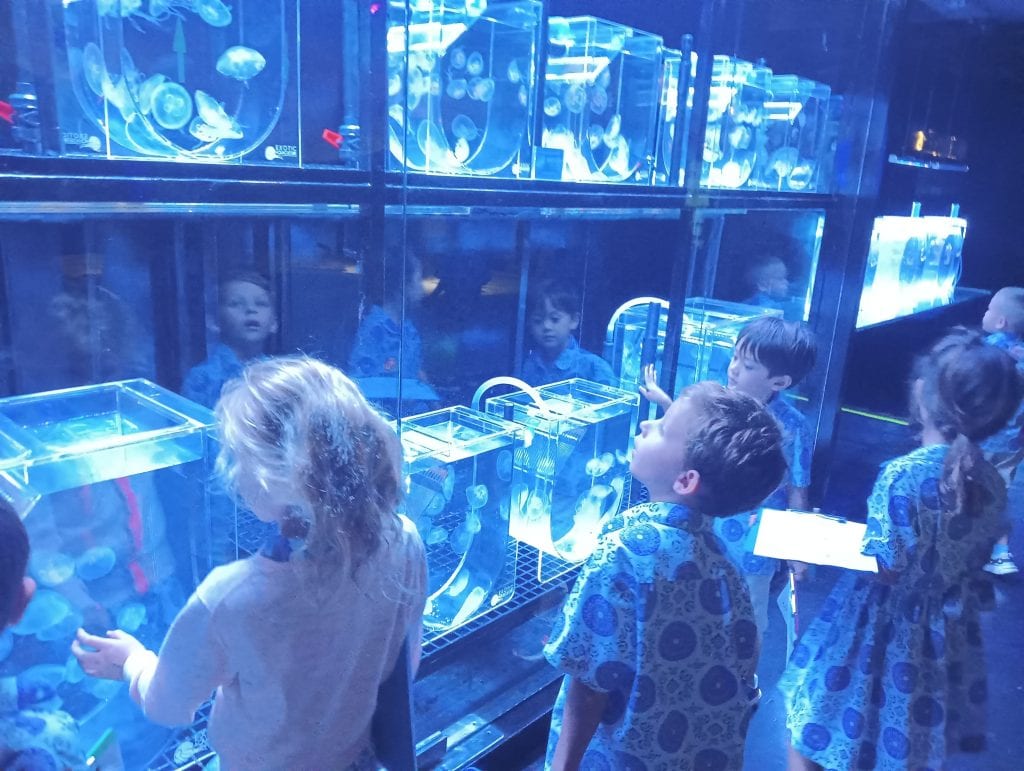 During Term 2, Year 1 BISP students dove into a deep-sea adventure at the aquarium to learn more about animals. Hungry for knowledge, the students fueled up with an early lunch on campus before embarking on a thrilling bus ride to Aquaria.
The aquarium was a wonderland of creatures, from colourful fish to exotic birds, cute mammals, creepy crawlies, slippery amphibians and scaly reptiles. To really soak in the experience, each student drew one animal from each category they saw, making for an interactive and engaging way to observe these fascinating animals up close. Despite the darkness and the excitement, the students behaved impeccably, sticking together in their groups and navigating the mysterious underwater world with ease.
But the real showstopper of the day was an underwater ballet, featuring a talented ballerina in a stunning light-up skirt. The students were in awe as they watched her twirl, spin, and somersault. As the adventure drew to a close, the students boarded the buses, buzzing with excitement and newfound knowledge. They arrived back on campus just in time for their parents to pick them up, eager to share their amazing experience at the aquarium.