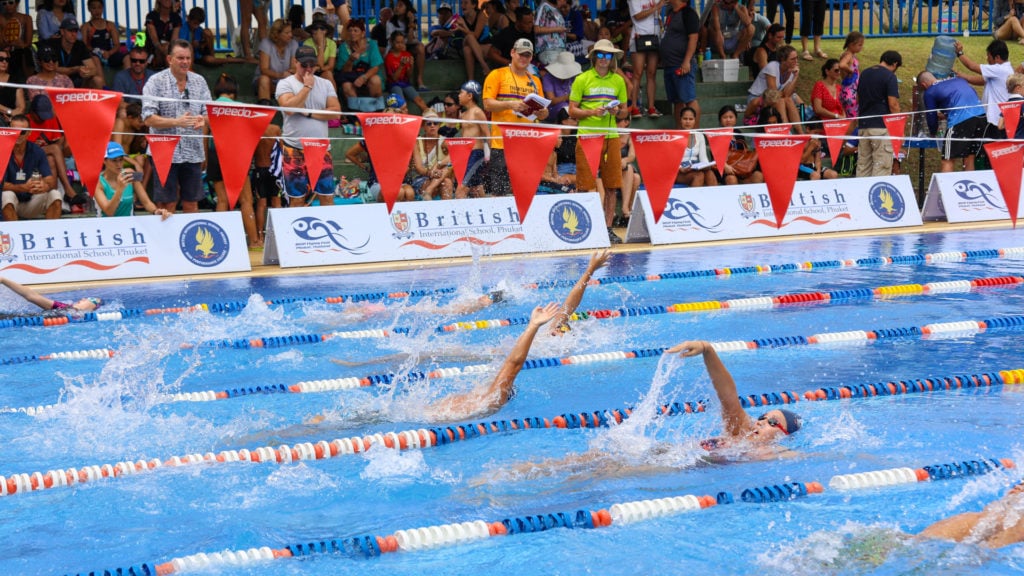 On Saturday 21 September, BISP Flying Fish marked the start of the school swimming season with the BISP Open, held at the 25-meter pool.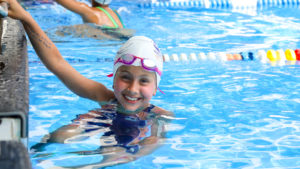 Seven schools and 237 athletes took part in the friendly competition, which was a chance for all swimmers to familiarise themselves with the racing procedure – from marshalling and starting off the blocks, to safely exiting the pool. BISP swimmers from Swordfish (stage 5) through to High Performance were invited to take part.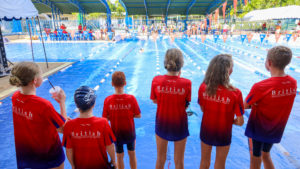 Athletes swam in either the 11 & Under, or 12 & Over category. Congratulations to Valeriia in Year 6 who gained the most points to win the individual girls division, and Arijus in Year 12, who won the boys. BISP earned the most points to win the team event.

This week, the Flying Fish team will be preparing for the Thanyapura Sprint Invitational taking place from 5-6 October. 
For more information on the BISP Swimming Academy, please contact [email protected].
Please click on the images for a larger version.