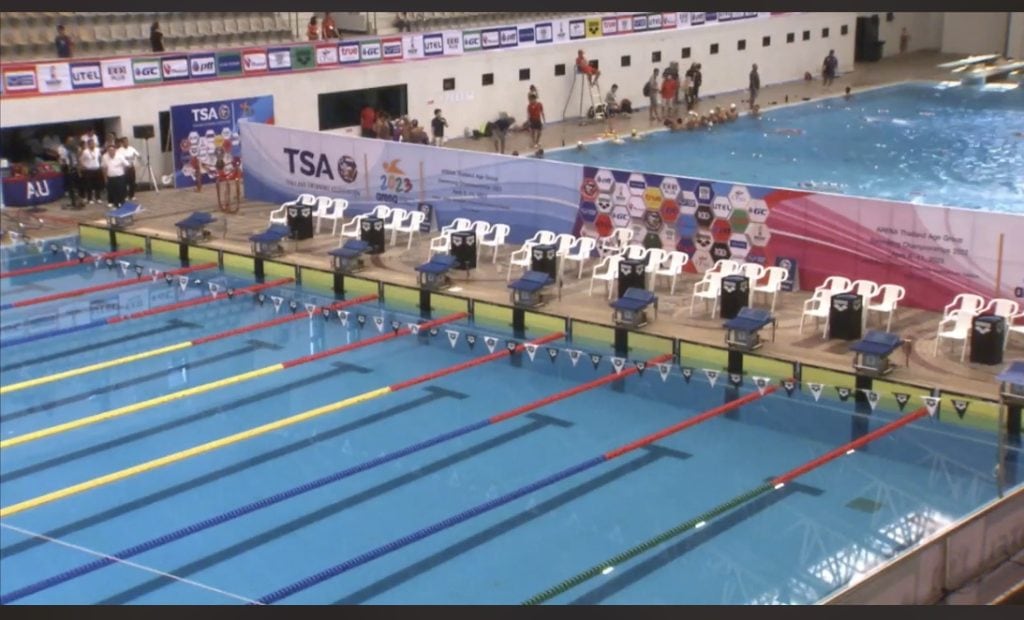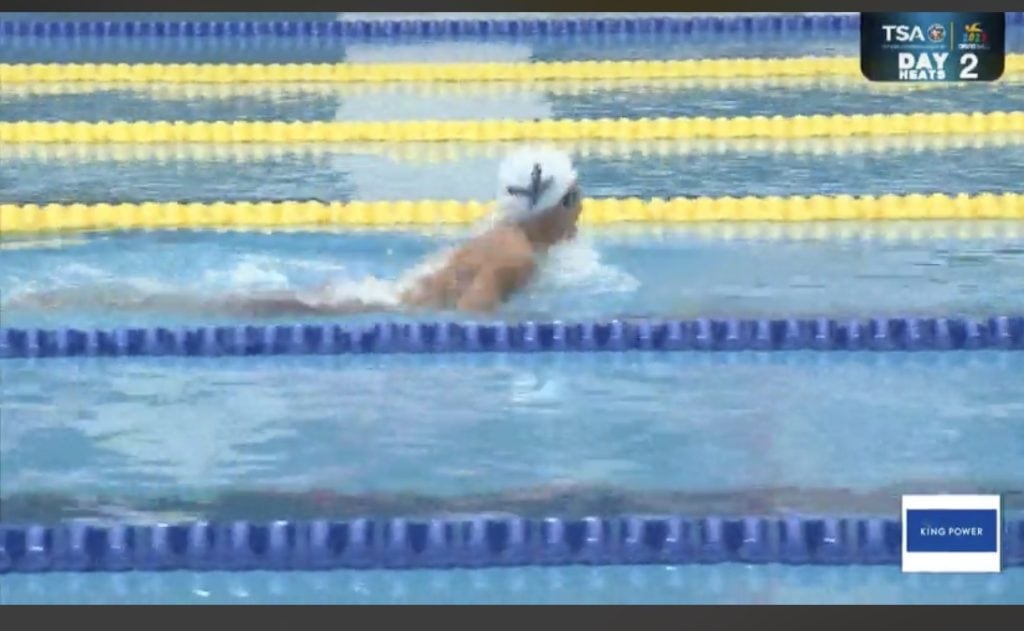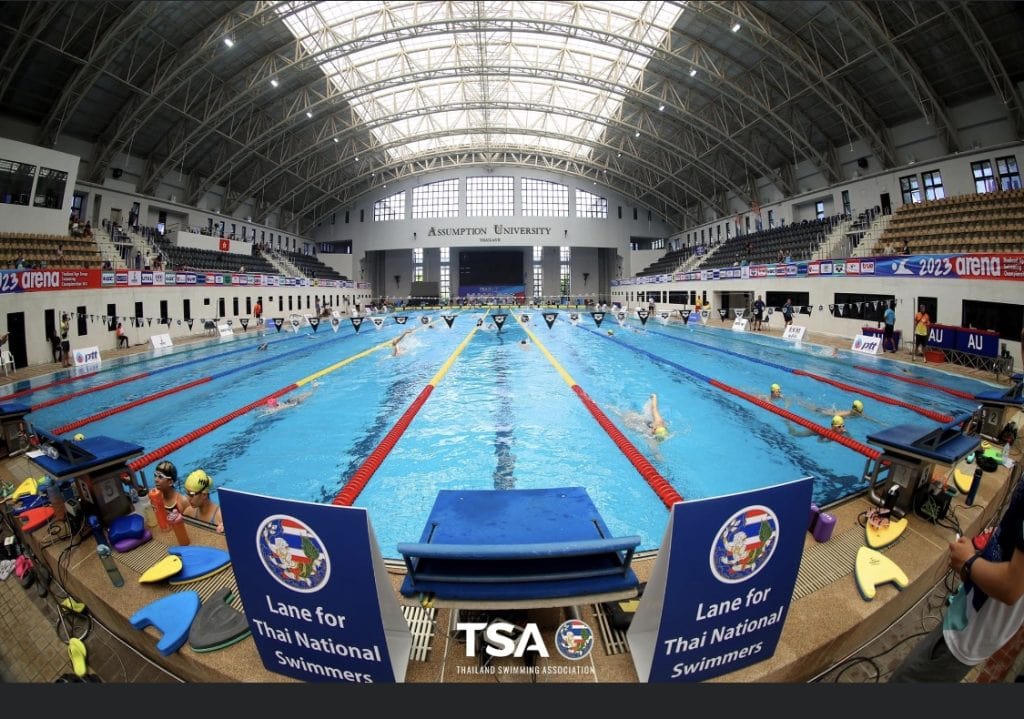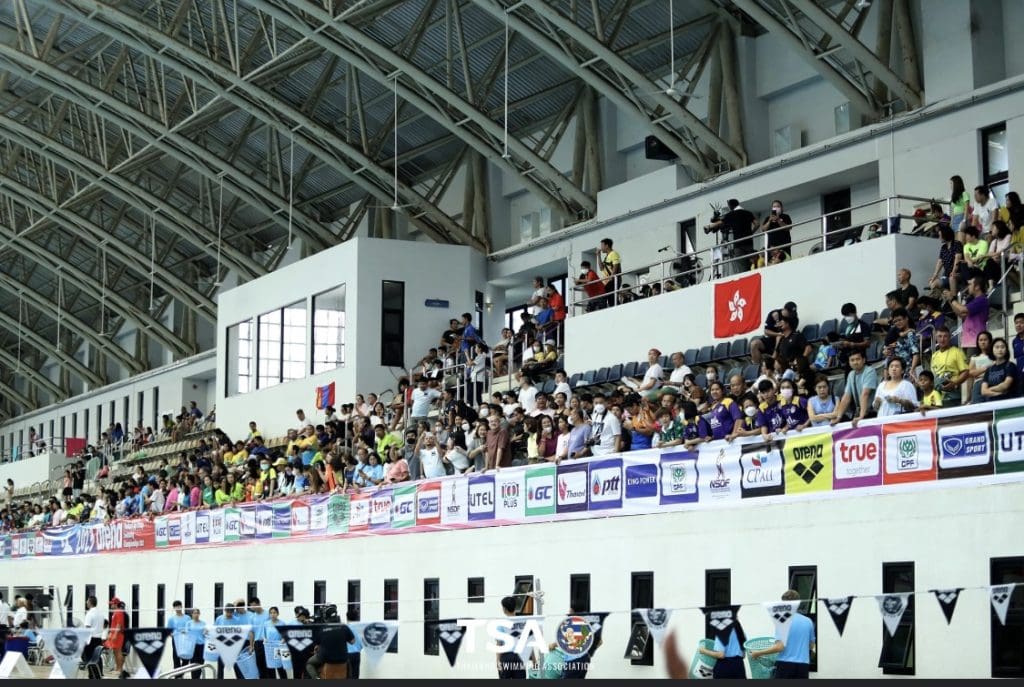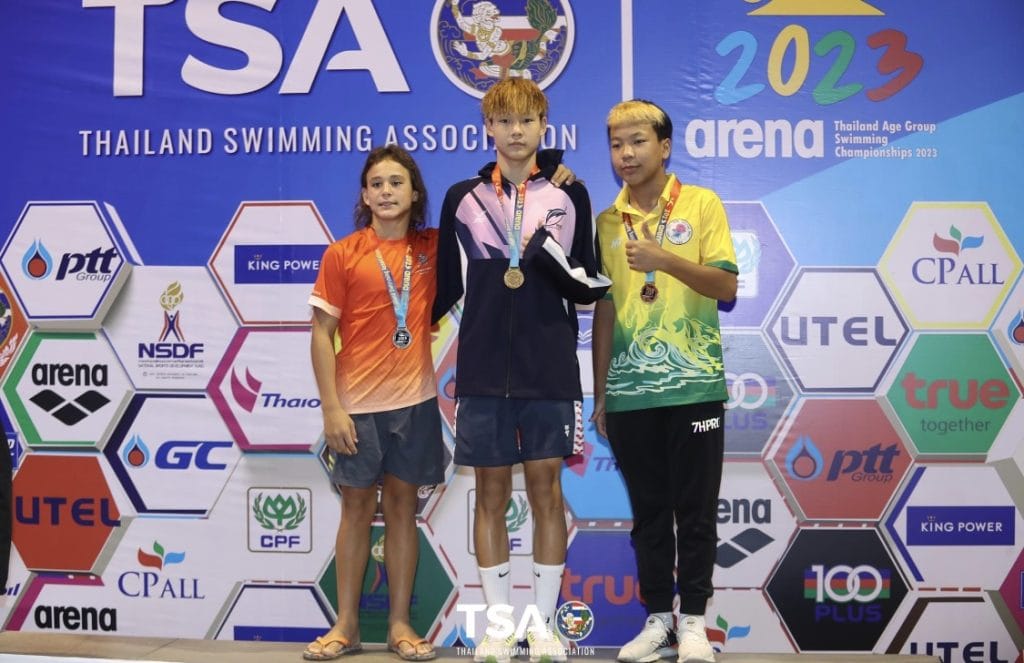 Soumaya, Duana, Valeriia, Jaidee, Gleb, Anton, Nasir, Zac and YZ were the nine talented swimmers from BISP's high-performance team who had the opportunity to showcase their skills at the Thai National Swimming Championships during the first week of Songkran holidays. The event brought together more than 1000 swimmers from over 35 countries, resulting in highly competitive heats with only two foreign swimmers allowed to swim in each final.
Despite the intense competition, all nine swimmers gave their best performance, resulting in numerous personal best times. The meet was filled with exciting highlights, with Jaidee emerging as the top performer from our team. He won three medals in all 12/13 years Breaststroke events, including a silver in the 50m, a gold in the 100m, and a bronze in the 200m, with all of his times breaking school records.
Eleven-year-old Anton also put up an impressive performance by making it to the finals in the 12/13 years 400m Freestyle and 200m Backstroke events, breaking both school records in the process. He also shattered records in the 100m Butterfly and 100m and 200m Freestyle events. Zheng finished sixth in the 16/18 years 200m Breaststroke, while Nasir finished seventh in the 16/18 years 400m Freestyle, breaking his own national record in the process. Similarly, Duana shattered her personal best and broke her Nepalese national record in the girls' 16/18 years 400m Freestyle event.
BISP's high-performance team proved their mettle at the Thai National Swimming Championships, earning accolades and breaking school and national records. Congratulations to them all for an outstanding performance.