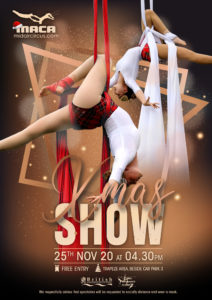 Mid Air Circus Arts is proud to present its annual Xmas showcase on Wednesday 25 November from 4.30 pm at the Trapeze area near carpark 3.
The show will include aerial and flying trapeze performances from British International School, Phuket students from Primary through to Secondary.
Entry is free! For more information, please contact [email protected]. We hope to see you there!