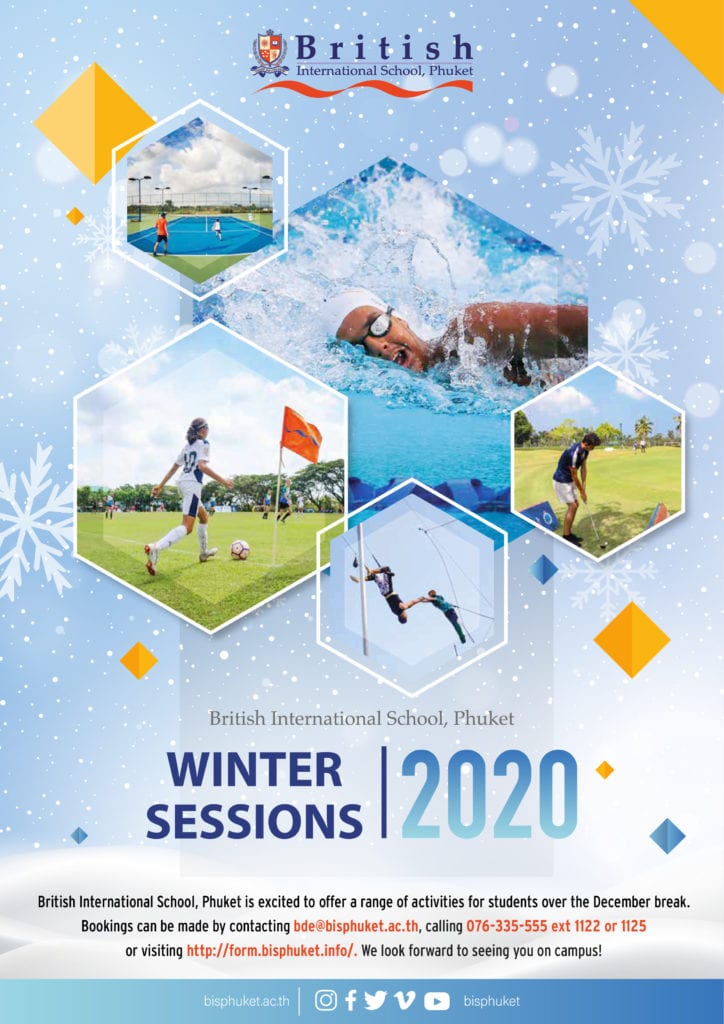 British International School, Phuket will be offering a number of exciting swimming, football, golf, tennis, trapeze and aerial arts activities over the December break!
Details and sign up information can be found here: http://form.bisphuket.info.
Our wonderful events team is on hand to provide more information or assistance. You can contact the team at: [email protected].
For more information on British International School, Phuket please contact

[email protected]