If you would like to learn more about university fee structures, scholarships, the cost of courses or accommodation, British International School, Phuket, and the Parent-Teacher Association welcome you to attend 'Paying for University' – a special seminar held on Tuesday 6 October, 8 am-10 am in the Conference Room.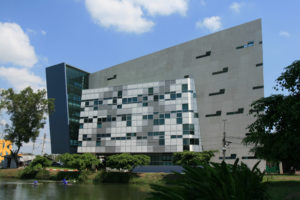 BISP University Counsellors, Casey Nolen-Jackson and Jacqui Brelsford will provide parents with a broad overview of fee structures in various countries. Two US universities will also be dialling in for a webinar to allow parents to pose any additional questions they may have. BISP parents and students based overseas are welcome to join the seminar online. The link will be sent to guests after registration. 
The event will be followed by refreshments and the opportunity to speak with BISP's University Counsellors and members of the PTA. Physical spaces are limited, so we ask that you kindly register and complete our Covid-19 self-declaration form by Friday 2 October.
For more information on British International School, Phuket, please contact
[email protected]
.