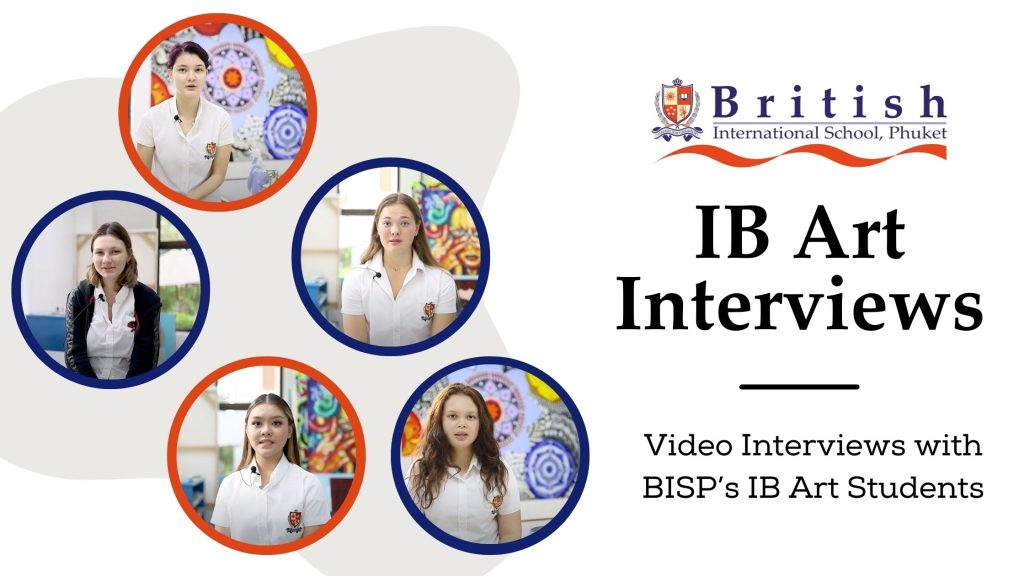 Following the annual Year 13 Visual Arts Exhibition which showcased the culmination of BISP IB Art students' last two years of work, we sat down with 5 of the Year 13 IB art students to learn more about what inspired them and their work. Each student shares their inspiration, experience, process and details of their work as part of the IB Art assessment. 
You can watch the interviews as part of the a playlist HERE, or click the individual video links below: 
Interview with Sam: https://youtu.be/mSV3aFP9w34
Interview with Marija: https://youtu.be/6doJPbqRhTU
Interview with Luibov: https://youtu.be/QMfSfeCnZbo
Interview with Victoria: https://youtu.be/_KGrQIenvOU
Interview with Kanticha: https://youtu.be/-Ou5WySMVJE
Click to view the full catalogue of BISP's 2022 IB Art Exhibition artwork.