Phuket-based author and BISP parent James Hewison has the perfect solution for young readers looking for fun new books to read over the summer.
We spoke to James about his latest children's books.
Find My Wow
"The idea for this book popped into my head towards the end of a lockdown period earlier this year. It's all about friendship and finding happiness. The story just poured out of me. Then I decided to make it rhyme and added illustrations (which took much longer). Louise Phinney, the Primary School Librarian at BISP was kind enough to read it to some of her students. Louise loved it and so did the kids. We think it's best for ages 6-10."
Having lost his WOW, Blue seeks help from a quirky friend called Fred who will not quit until Blue gets his wow back. Fred whisks Blue away on a rhyming quest to find his wow. Soon, Blue discovers that doing something, even if it seems silly at first, is so much better than doing nothing at all.
If you like Dr Suess, don't miss this quirky rhyming adventure.
The ebook is only 99 cents for a limited time. Get it on Amazon getbook.at/findwow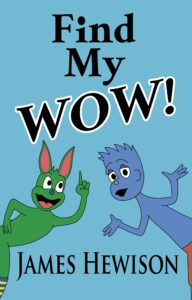 Marvin's Magnificent Moustache
"When I was a kid, my father told me a story about a man who could fly using his moustache as wings. That was the extent of his story, and as silly and simple as it seemed, I loved it and it remained a fond memory and a fascinating idea. Last year, my father asked me if I would like to build a story around his idea and I jumped at the chance. I added a bit of drama and humour and gave it a beginning, strong ending and some colourful illustrations. This one is also for ages 6-10."
After a crowd laughs at him for tripping over his moustache, a man discovers he can use it to fly but keeps it a secret, only to be thrust into a choice between his secret and the life of a girl he could save.
The release date is 1 August but you can pre-order the ebook—also for only 99 cents—here getbook.at/amz-marv-mo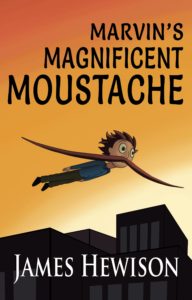 "You can also get one of my picture ebooks for FREE when you sign up for my newsletter. The book is called Beware the Bear. Sign up and get it here bit.ly/jhmlist"