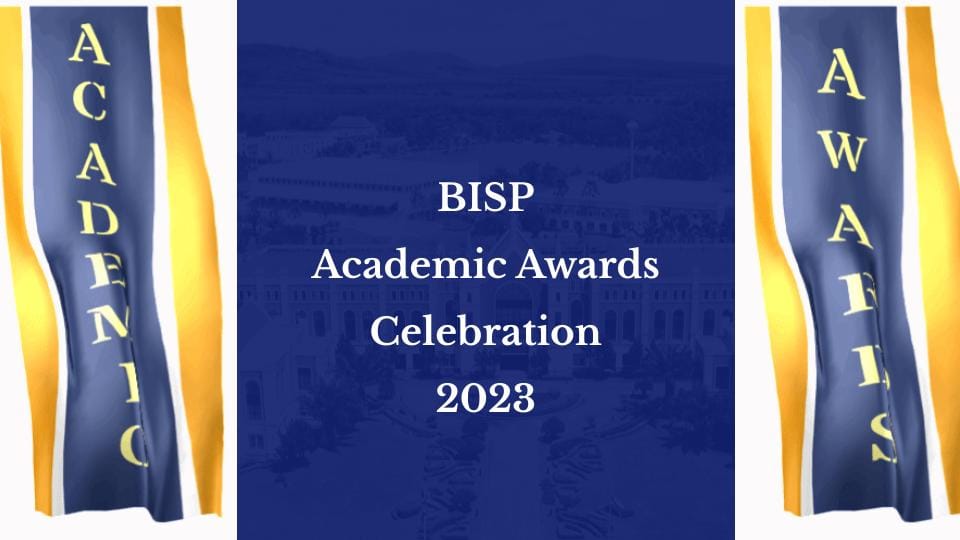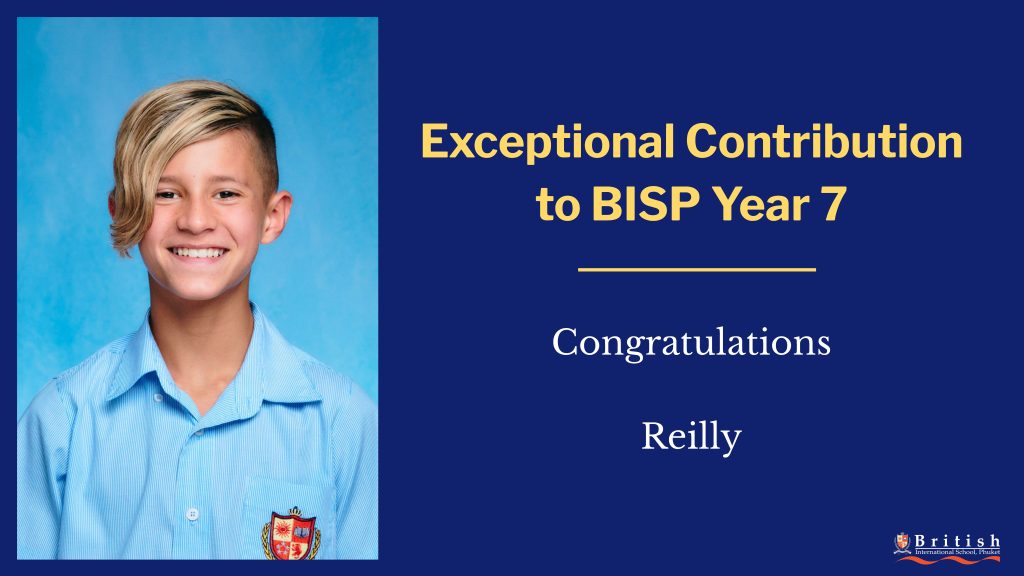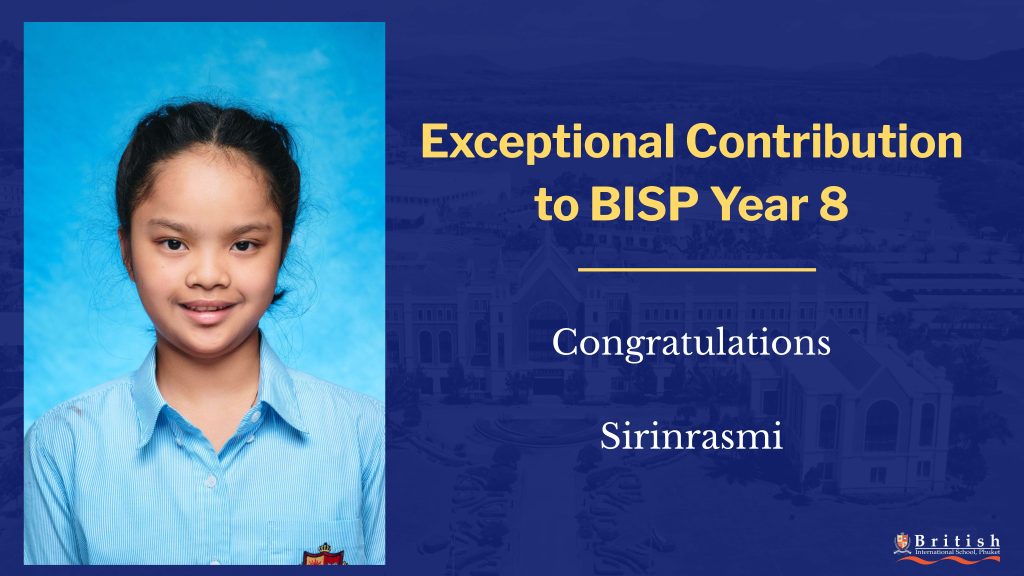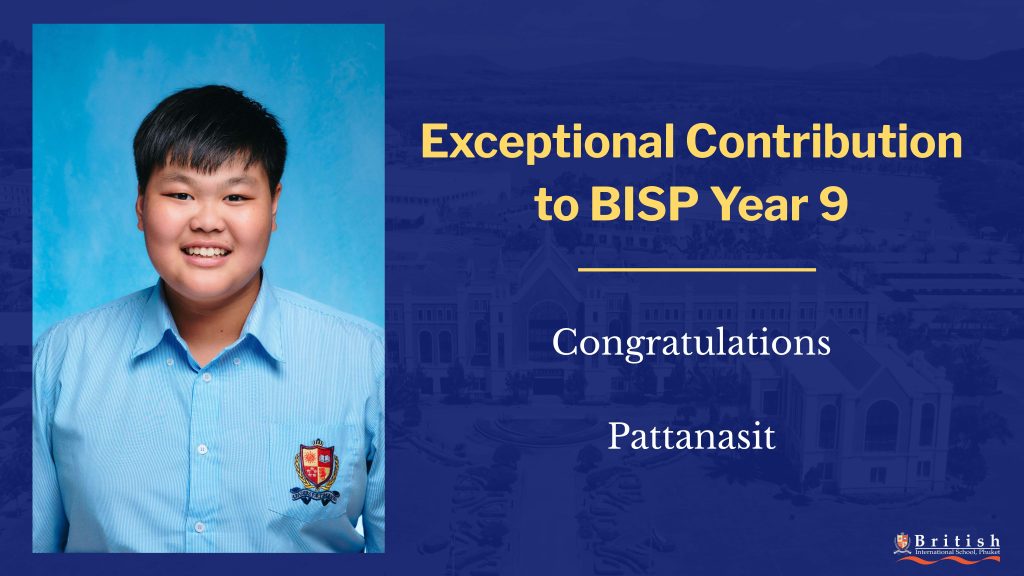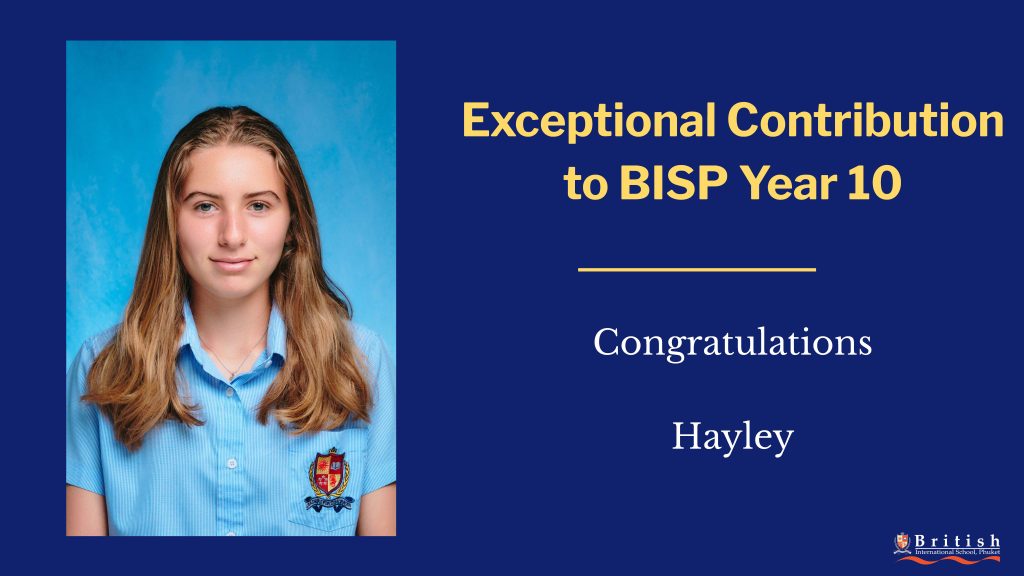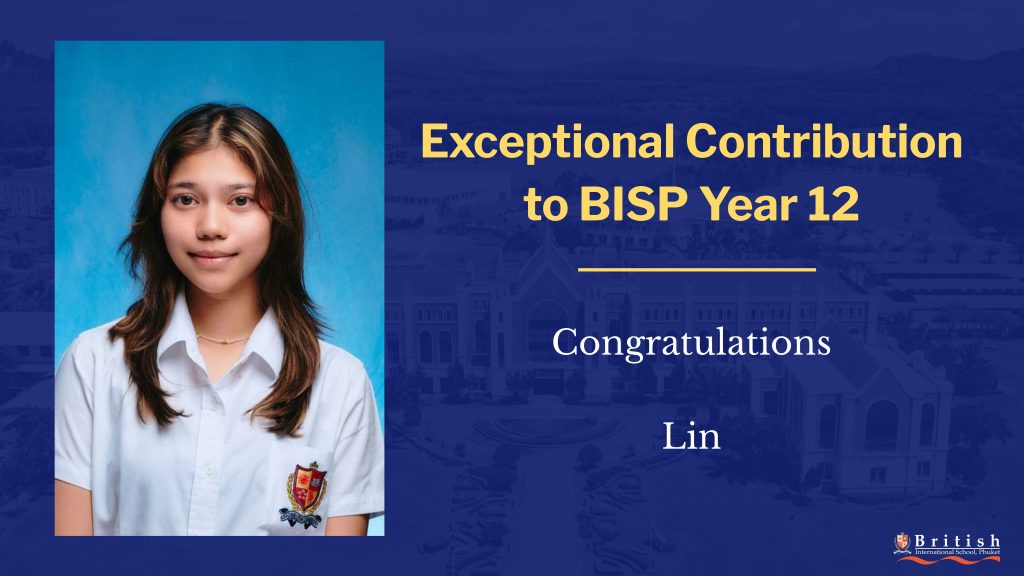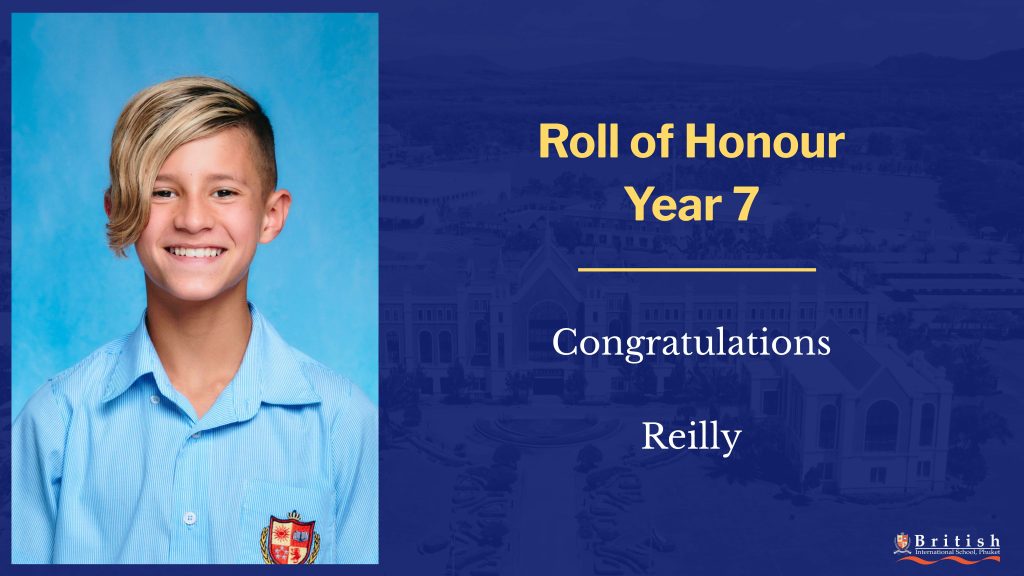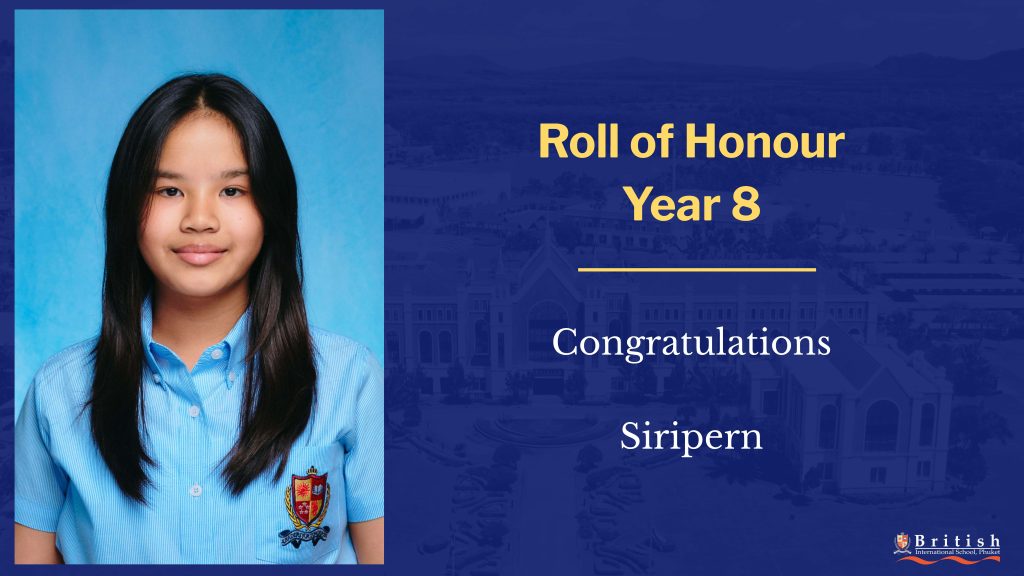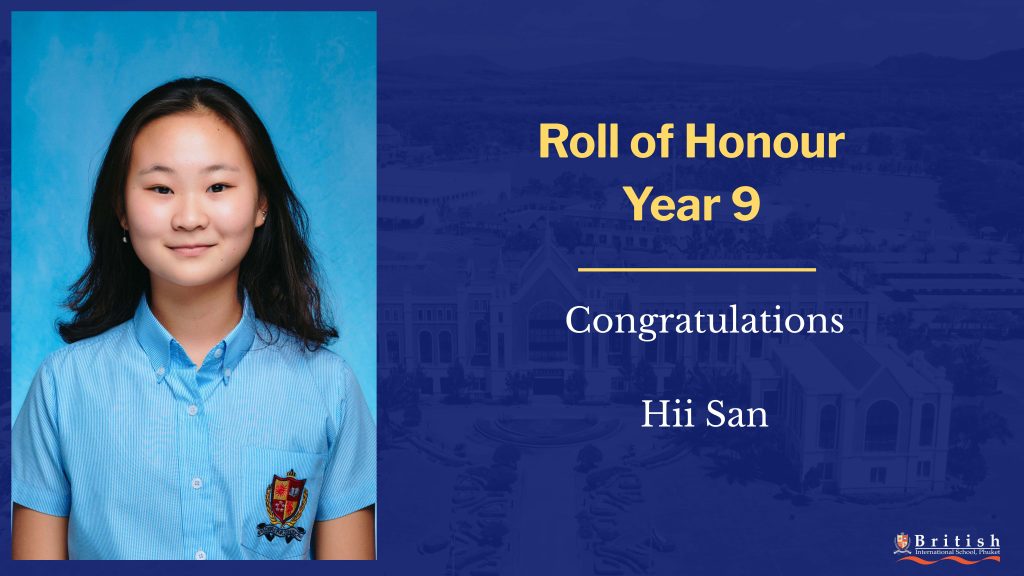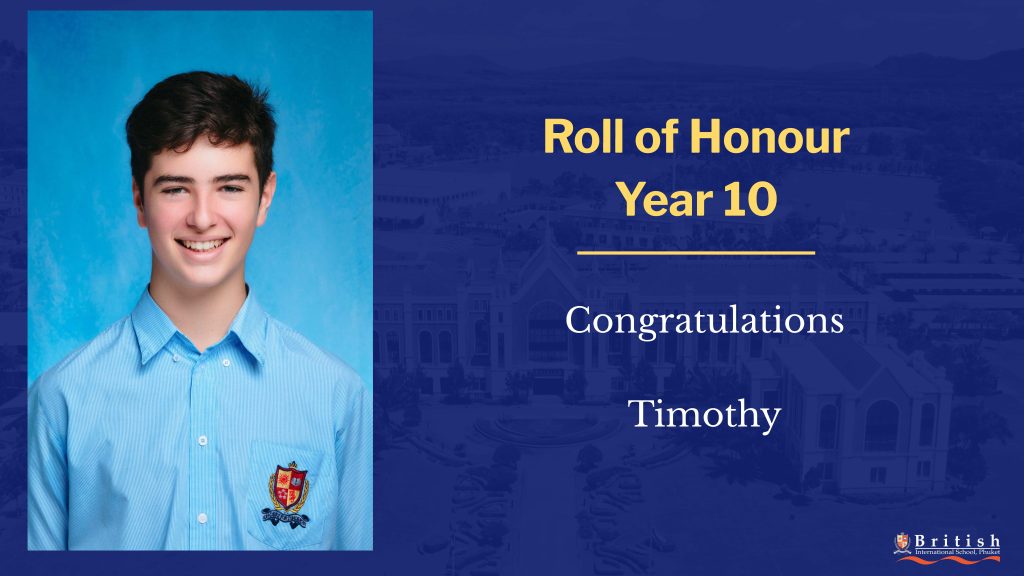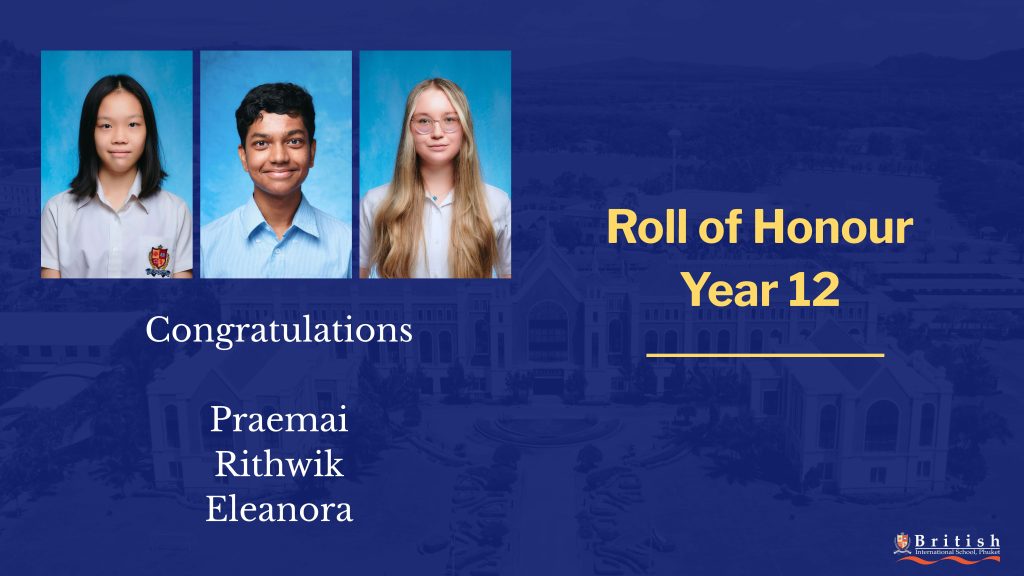 BISP Secondary School held the annual Academic Awards Assembly, which is designed to recognise and celebrate the academic achievements of students in the Middle School (Years 7-9), Upper School (Year 10 only) and Senior School (Yr 12 only). 
The academic awards celebrated the hard work, dedication, and academic achievements shown by the students this academic year and we are incredibly proud of the remarkable performance shown by each and every student who was awarded. 
Within the academic awards, the Exceptional Contribution Award and the Roll of Honour Award celebrate the achievements of the students who have gone above and beyond this academic year.  
Exceptional Contribution Awards
Honouring those who are well-rounded individuals, who contribute a great deal to our school community across a range of different areas, and in their approach to both academics and general school life are role models to other students. Congratulations to the following students:
Year 7 – Reilly
Year 8 – Sirinrasmi 
Year 9 – Pattanasit
Year 10 – Hayley
Year 12 – Lin
Roll of Honour Awards
Honouring those who attain the highest Grade Point Average at the end of the academic year. Congratulations to the following students:
Year 7 – Reilly
Year 8 –  Siripern
Year 9 –  Hii San
Year 10 – Timothy 
Year 12 – Praemai, Rithwik and Eleanora