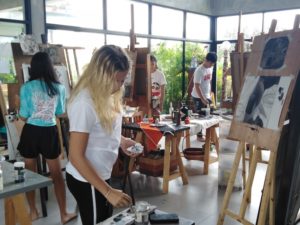 Last Friday, BISP's Year 10 & 11 IGCSE Art students went to Elsie Evan's Art Retreat in Rayong and arrived in the evening.
After dinner, they were introduced to the studio where the Scottish Artist had set up a still life, using chalk and charcoal. Students focused on positive and negative space using erasers to remove dark areas and build their compositions.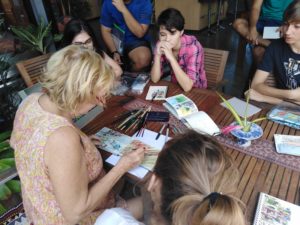 The next day, everyone chose an area of interest to develop. This led some to refine their painting skills in watercolour, acrylic and oil whilst others focused on their sketching techniques using a variety of media.
Everyone enjoyed the relaxing atmosphere, beautiful garden and the BBQ served later.