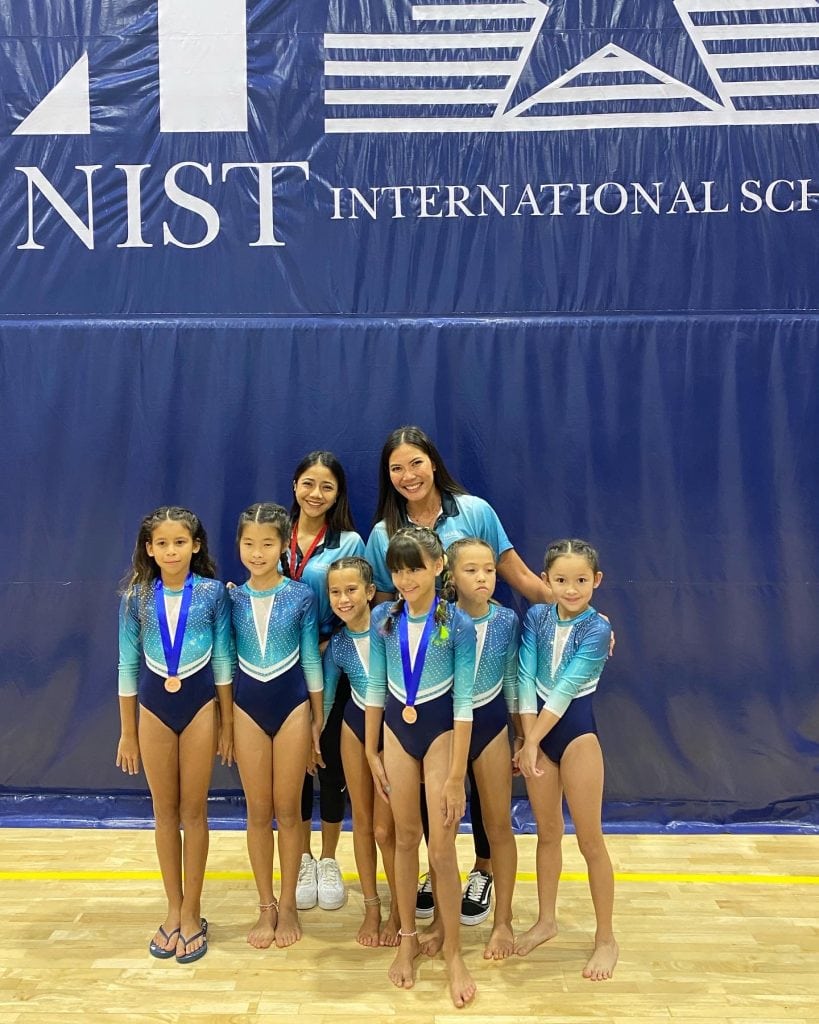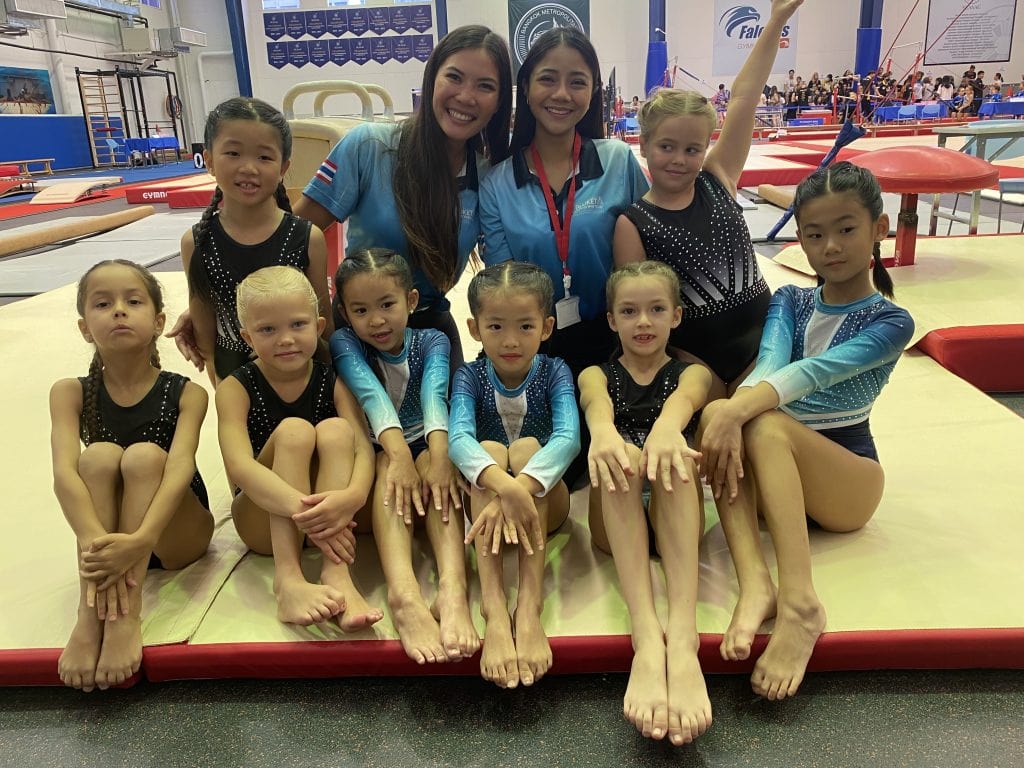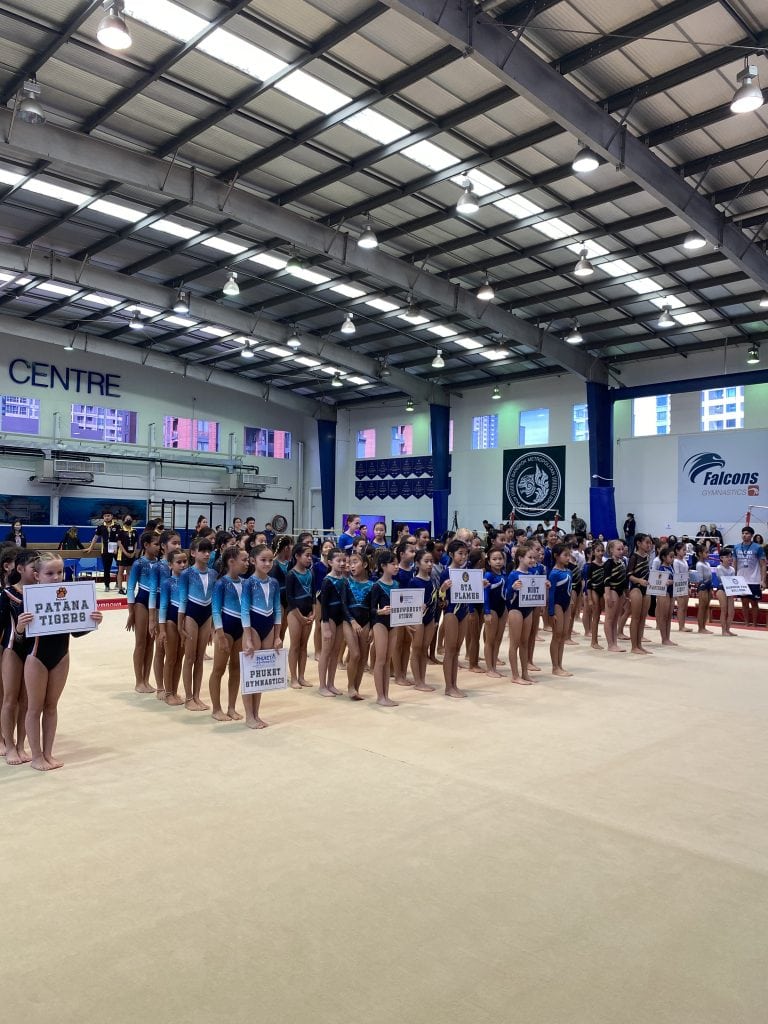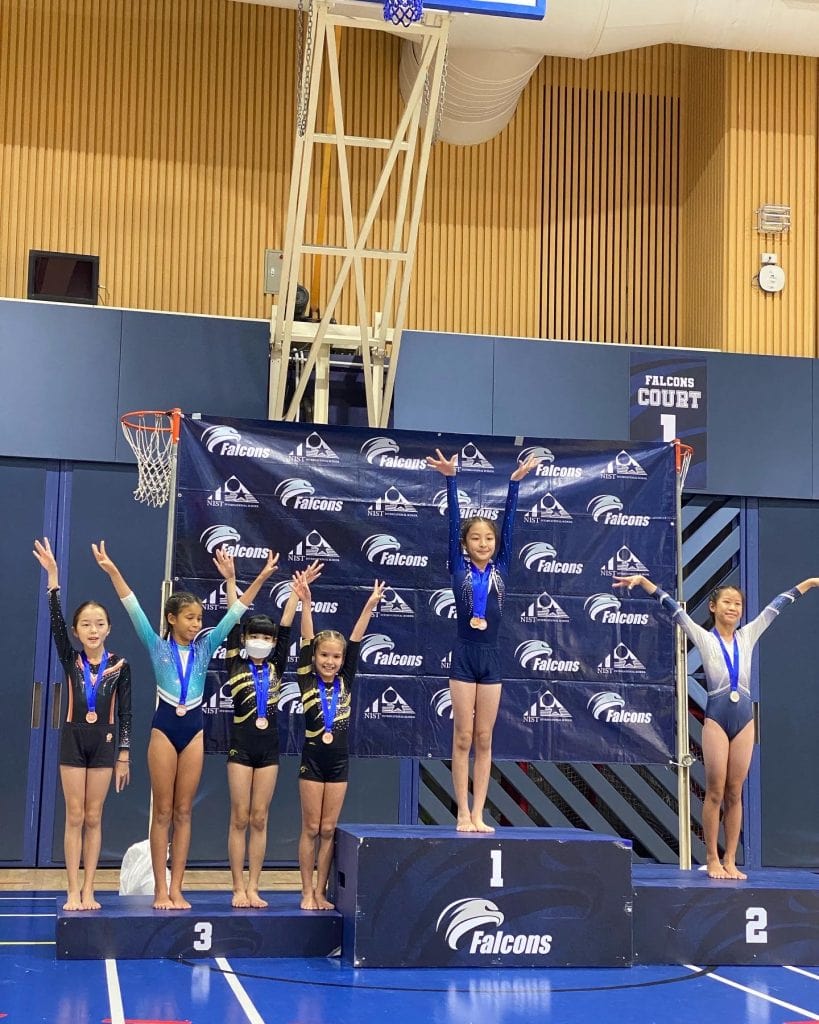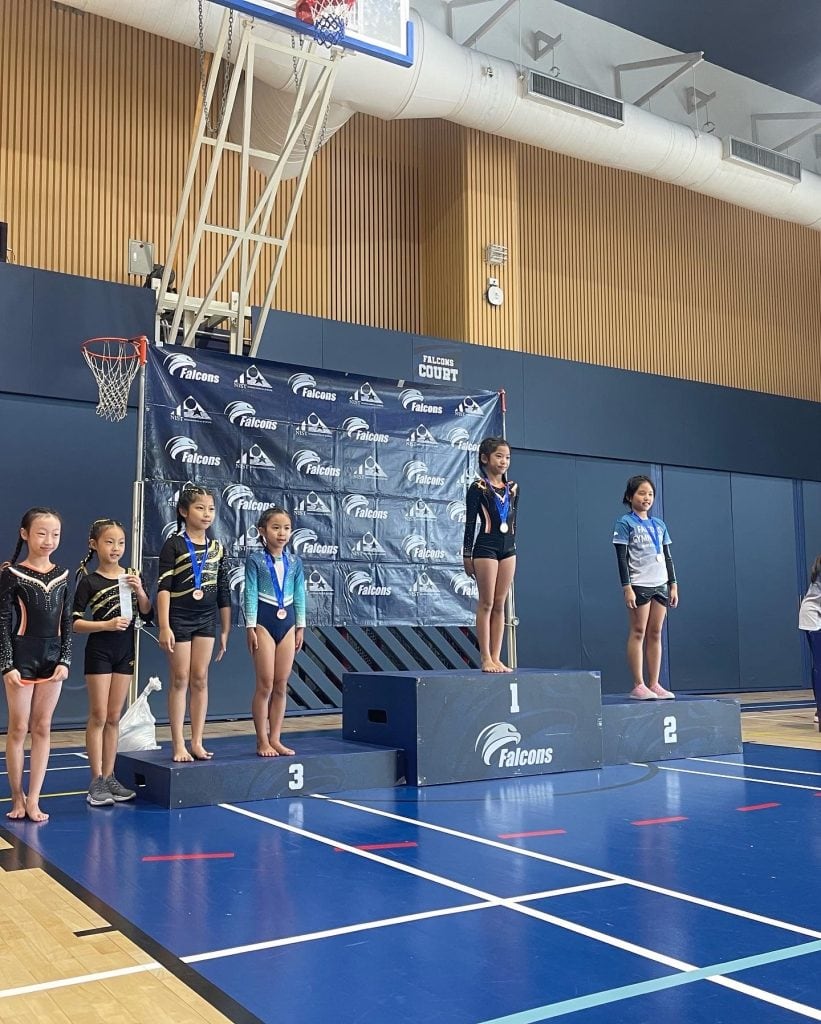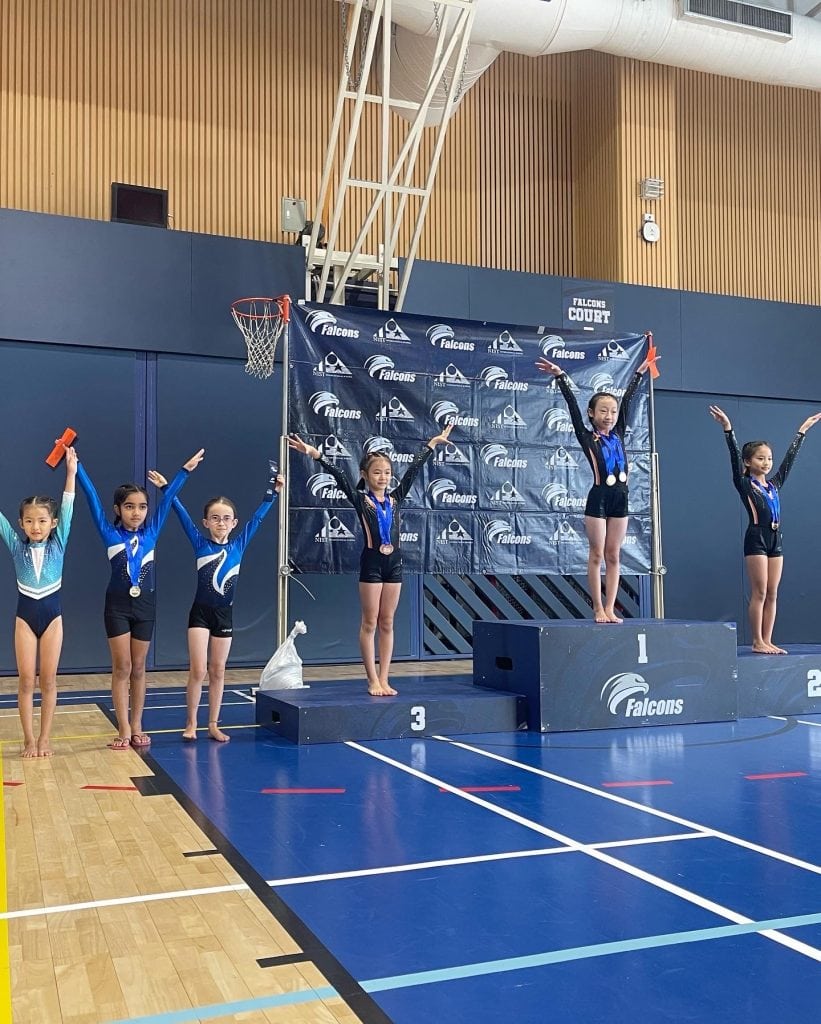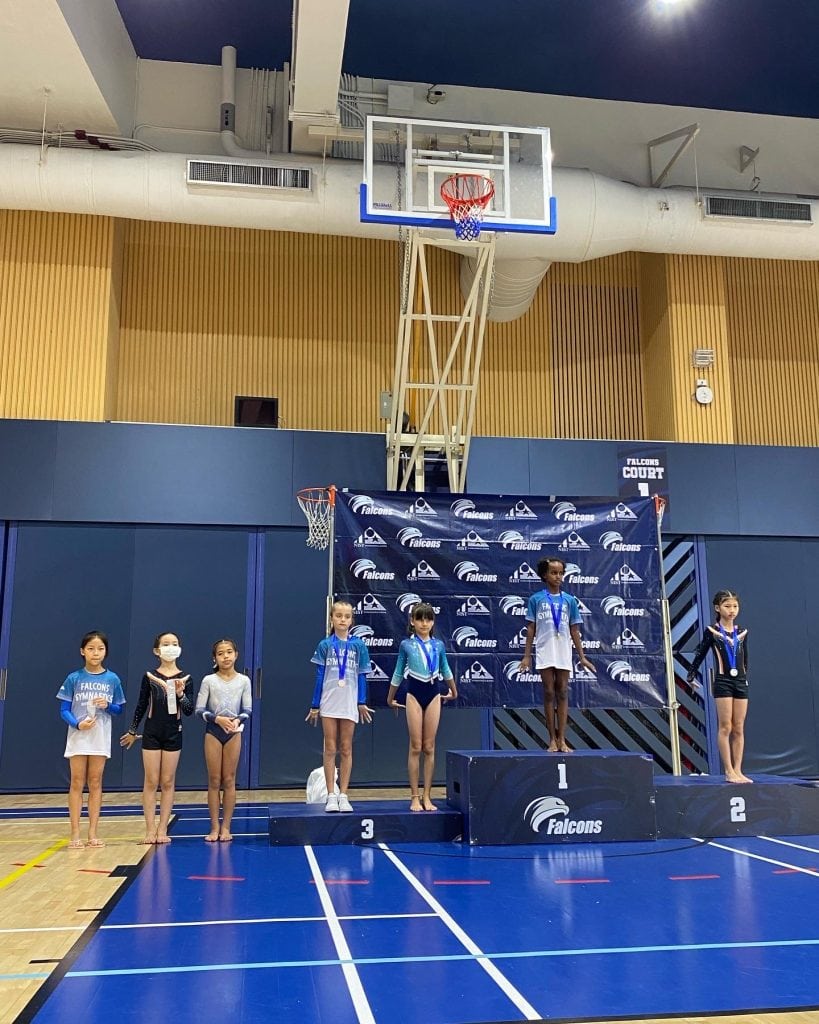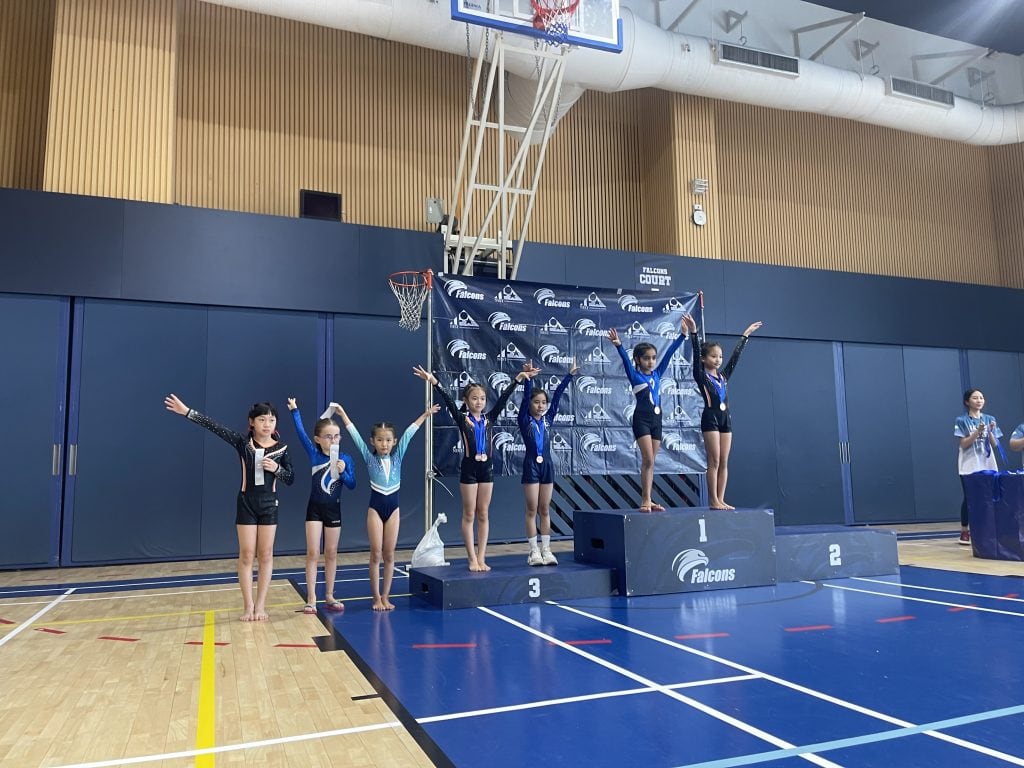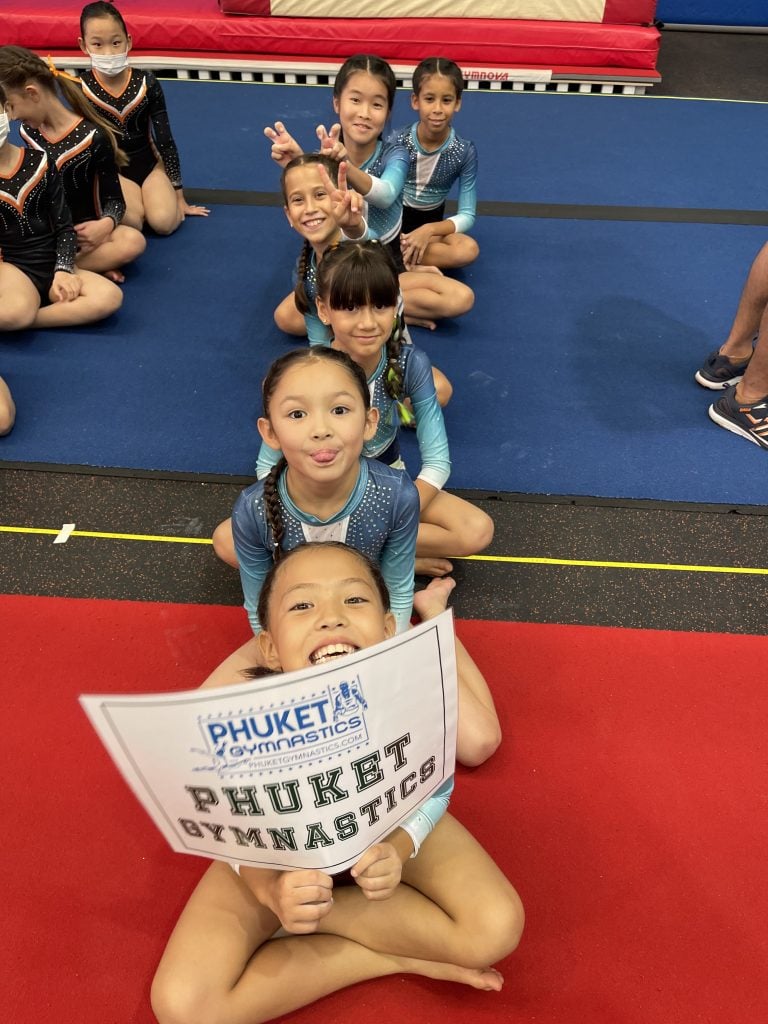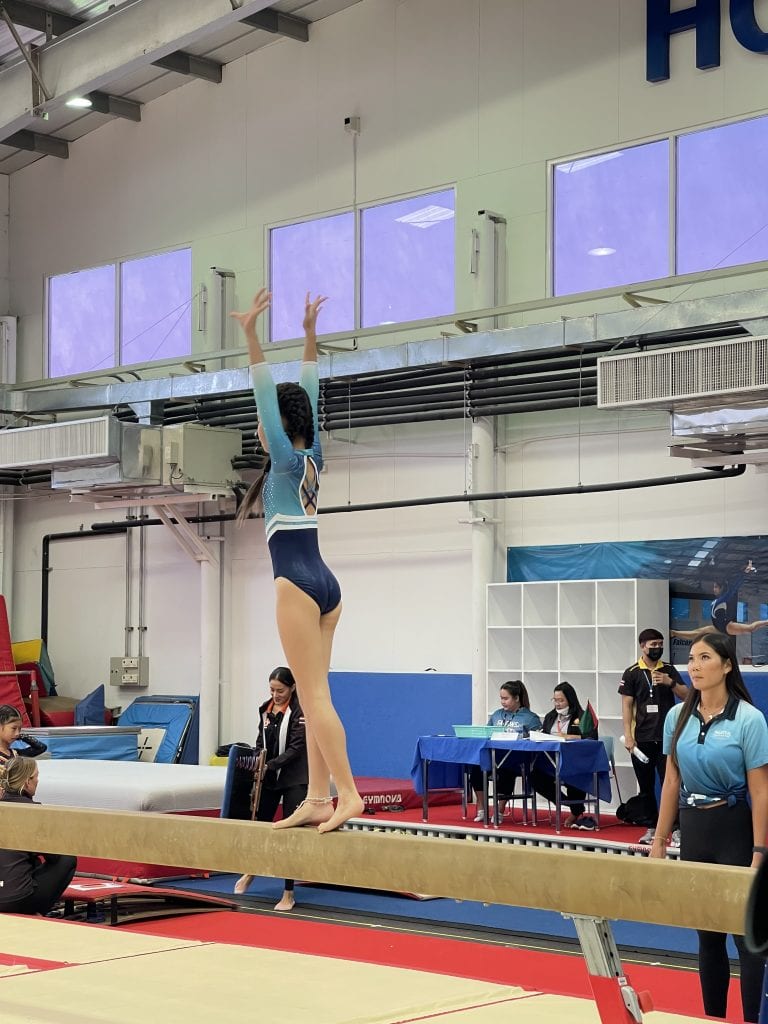 The BISP gymnastics team has made history by securing several Bronze medals at the Falcon Invitational gymnastics competition held at the NIST International School of Bangkok. This marked the very first time any BISP Gymnastics student has made it to the podium and thus was worth the celebration.
Over 60 gymnasts from seven renowned international schools in Thailand participated in the event, making the competition exceptionally tough. However, the young team's talent, hard work, and dedication enabled them to perform incredibly well.
Vanessa, a BISP Y2 student and Level 2 Junior, showcased her strength and precision securing third place on the vault. Miranda, another BISP Y2 student and Level 2 Junior, impressed the judges with her skills on the uneven bars, finishing in fourth place. She also demonstrated excellent balance on the beam, earning fifth place in that category. Aerina, a Level 3 Junior displayed her mastery of the vault securing third place. Finally, Jade, a BISP Y5 student and Level 3 Senior, wowed the judges with her graceful routine on the uneven bars, likewise finishing in third place.
The BISP Gymnastics team's success at the Falcon Invitational is a source of inspiration moving forward and serves as a reminder of the school's commitment to excellence in both academics and sports. Congratulations to Vanessa, Miranda, Aerina and Jade for their incredible performances, and to the whole BISP Gymnastics team for their excellent results at the competition. Finally, a big thanks to the wonderful coaching team at BISP Gymnastics who played a significant role in the team's preparation and success.