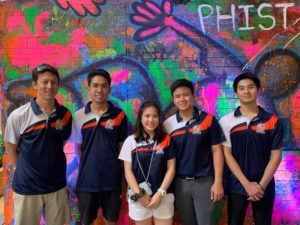 On Monday September 23rd, a group of British International School, Phuket (BISP) IB CAS students were invited to present their Happy Green World kids' program on waste at a PHIST (Phuket Hotels for Islands Sustaining Tourism) event.
Stationed at the Discovery hub, the BISP students were able to connect with international hotel representatives along with local community members. They displayed strong knowledge of the program and its potential to help change the way young children think about dealing with waste.
The students' work was very well received by CSR teams, who showed interest in sponsoring local schools. For more information and sponsorship inquiries, please
email Mr Berman
.