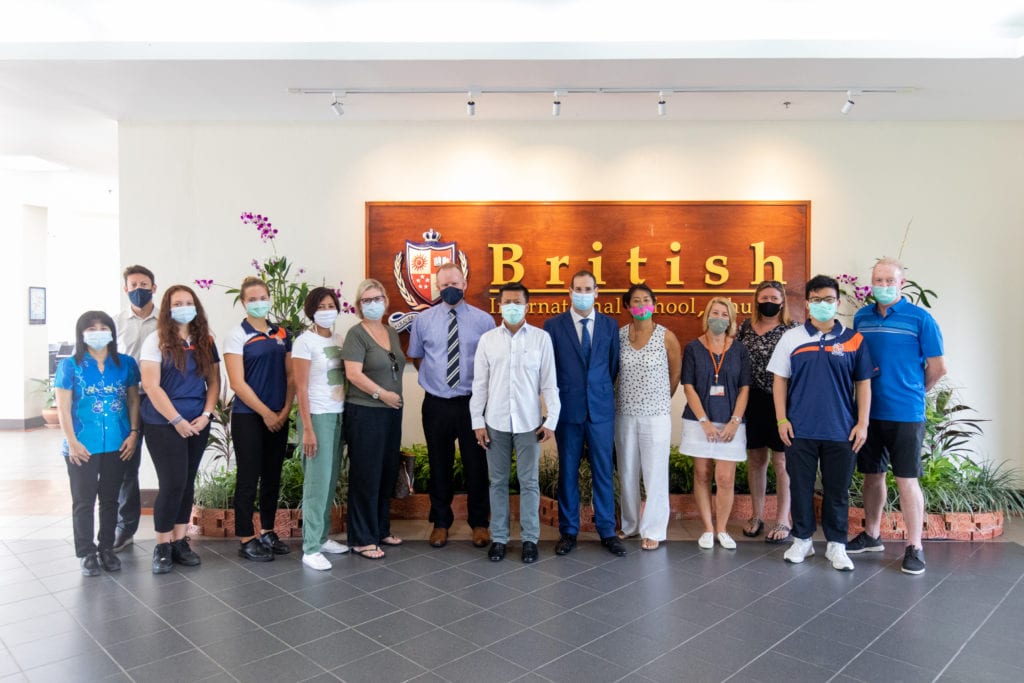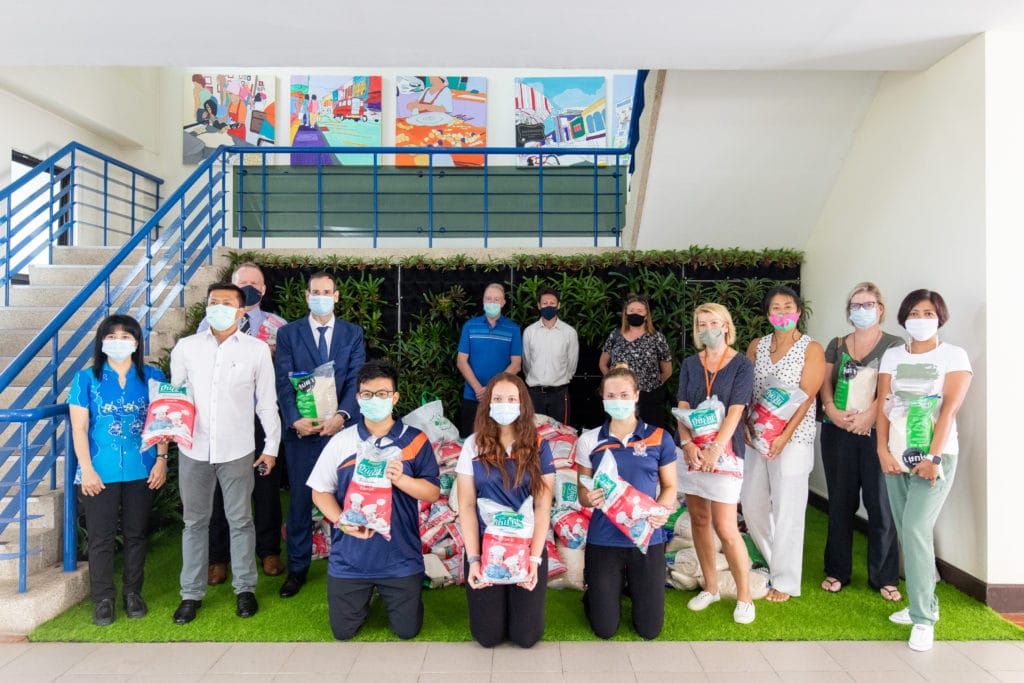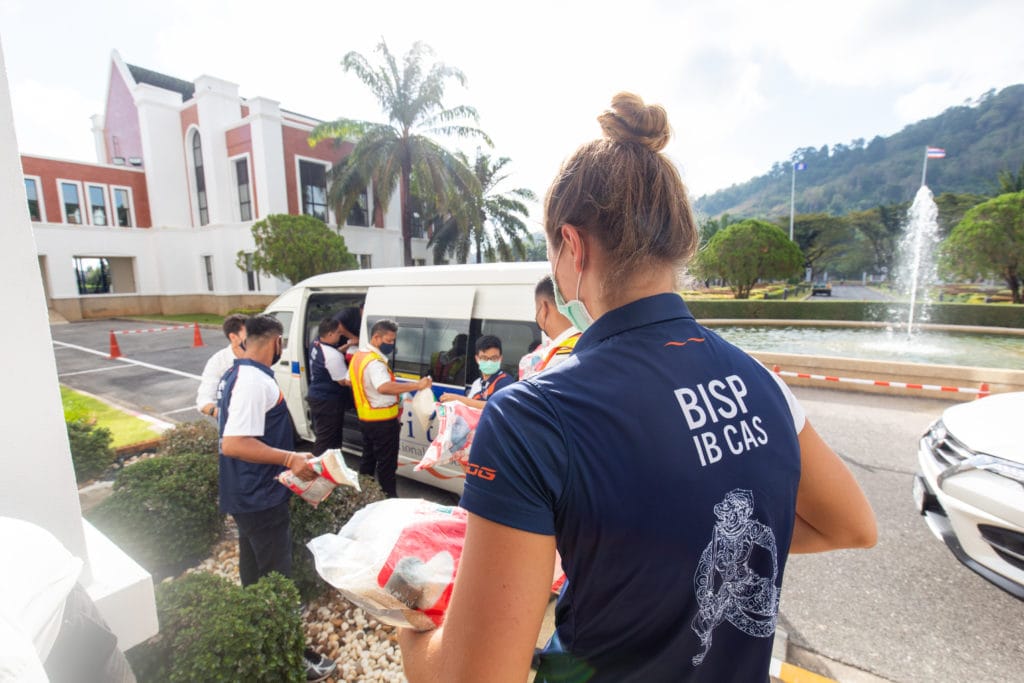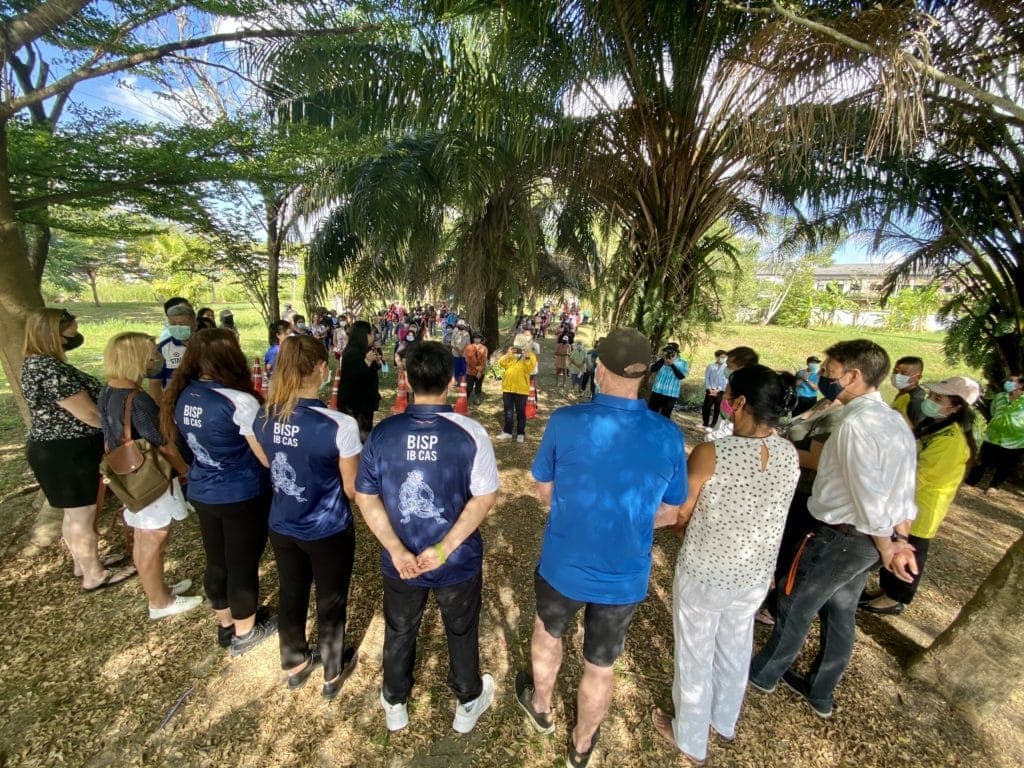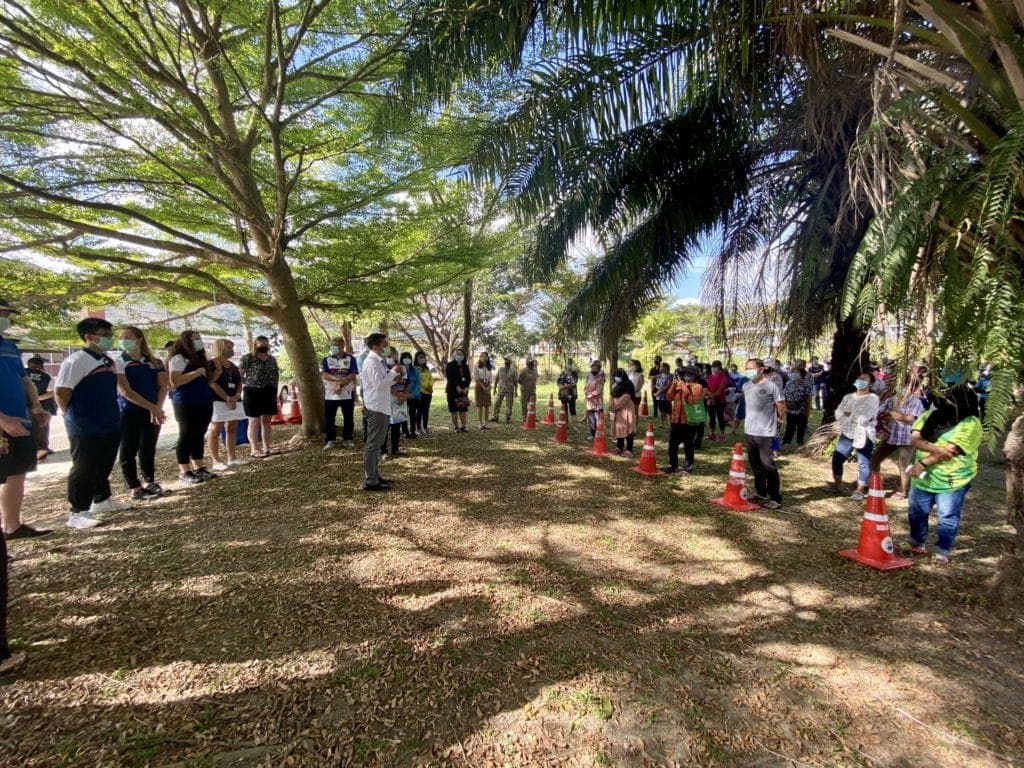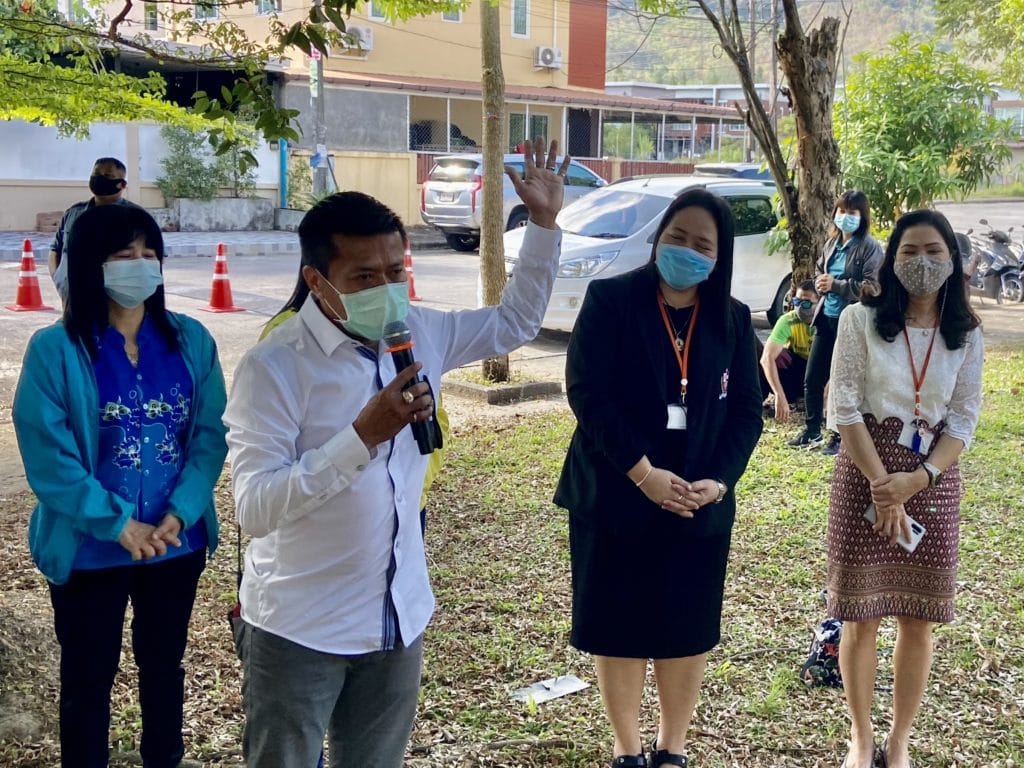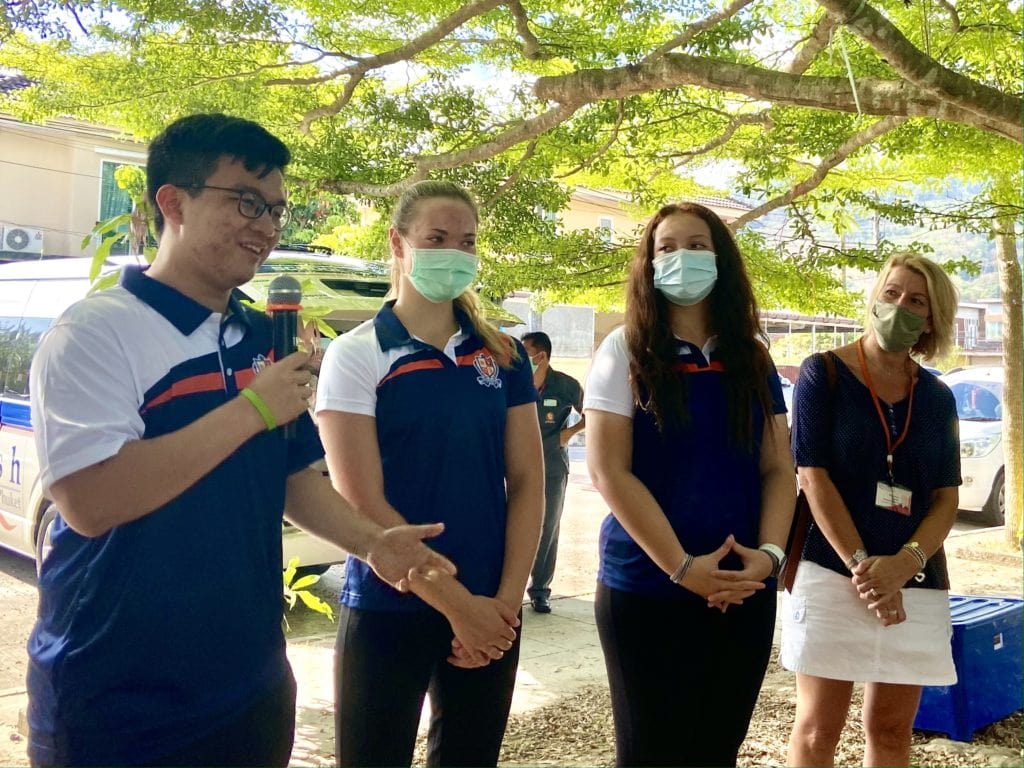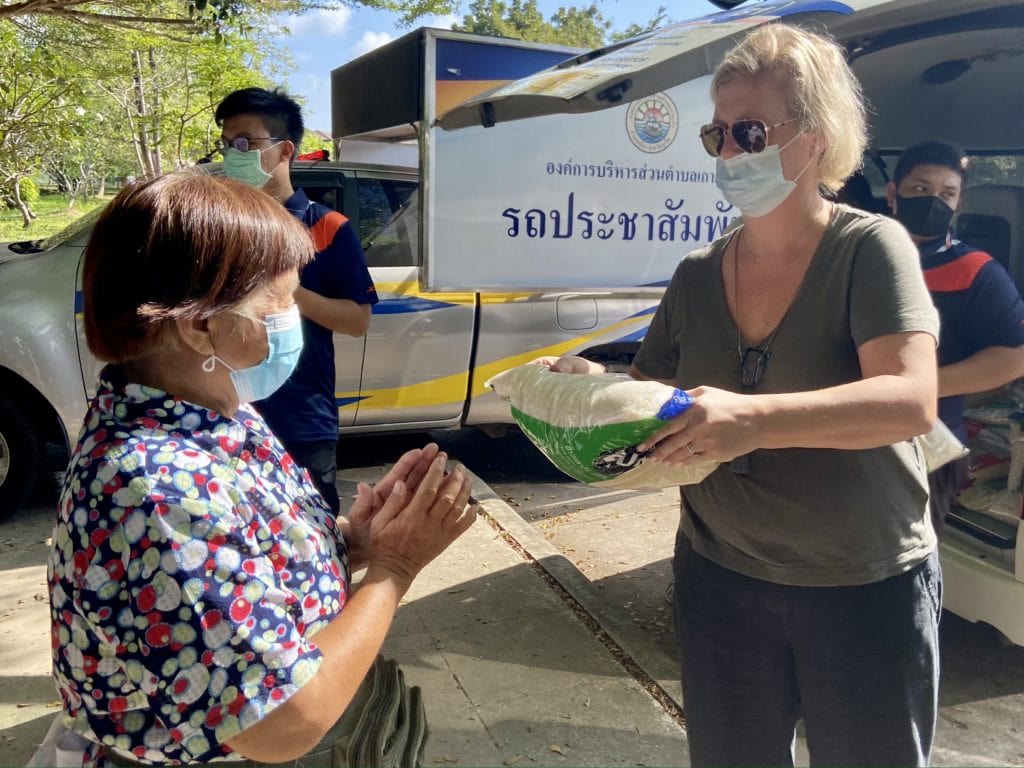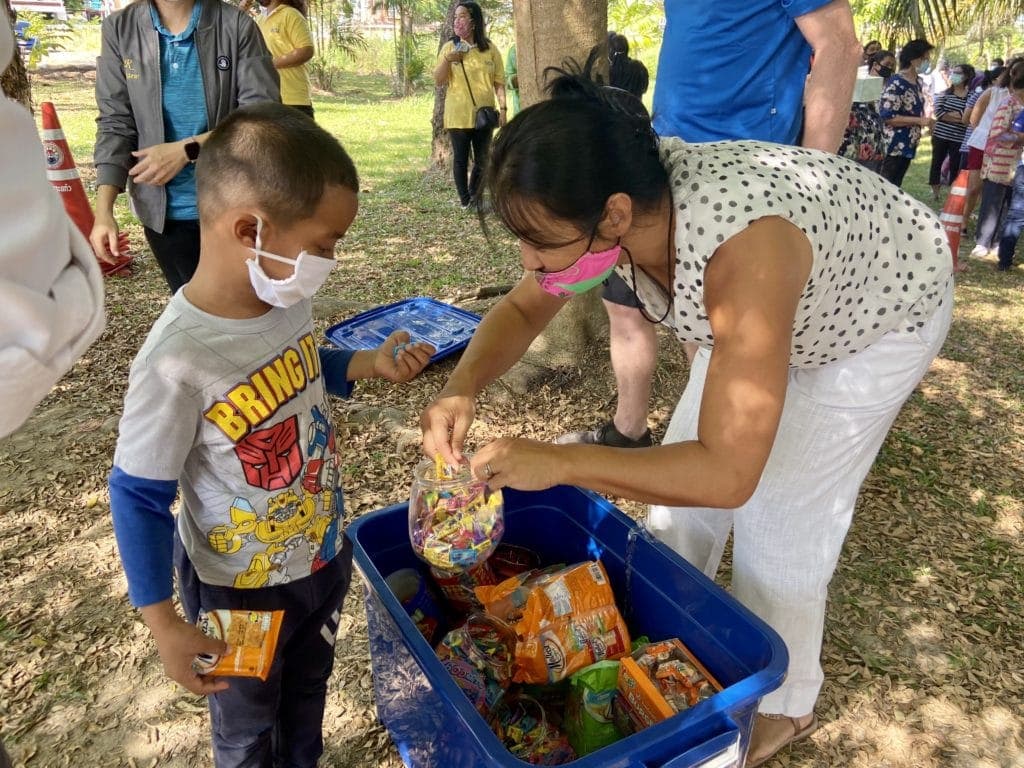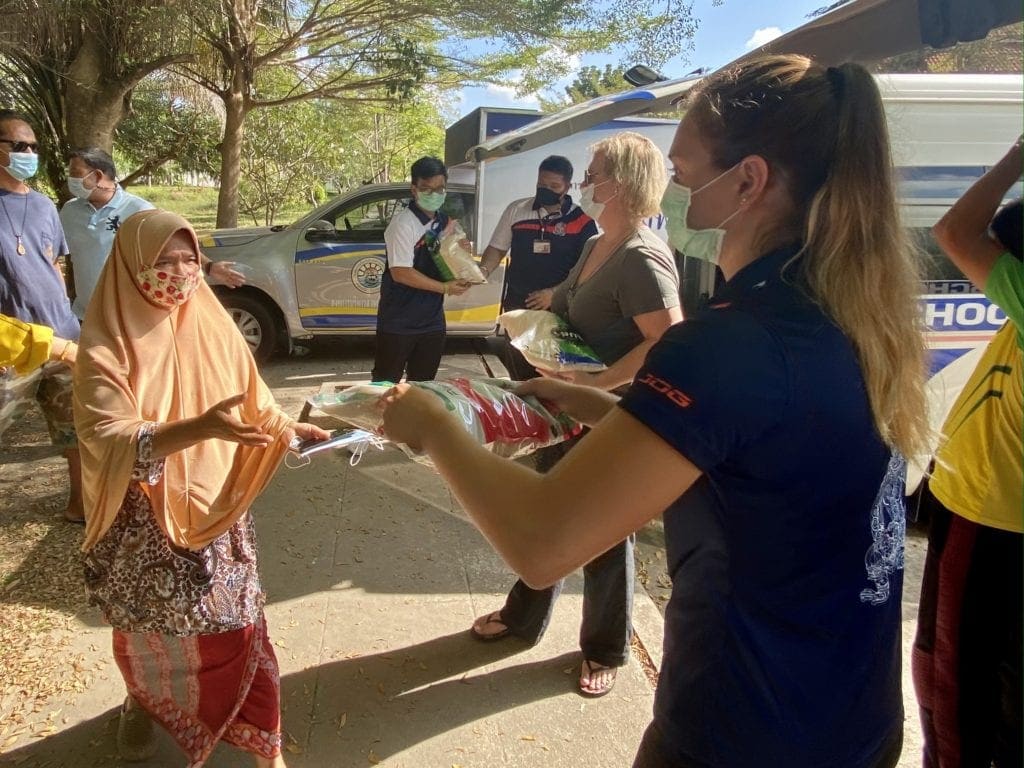 Proceeds from the British International School, Phuket PTA's Christmas Fair, along with a top-up from PTA funds, have helped provide food for a week for a further 300 families in Koh Kaew. 
Food packs prepared by our boarding students were delivered by members of the PTA to eligible families in Koh Kaew on Wednesday 10 February with the help of IB CAS students Mariia, Vicky and Year 11 student, Army. The delivery was facilitated by the local OrBorTor and the CEO of the State Audit Office, Mr Khuakiet Chitkhua. 
In total, 60,000 baht was spent to provide food for local families in need, some of which was raised from auctioned artwork at the Christmas Fair donated by BISP's art department. 
Chairman of the BISP PTA, Kieran Marnell, said this was another great example of the school community coming together to raise funds to help those in need. 
"Those who attended the Christmas Fair were very generous in buying activity coupons, and donating money through a number of fun events during the evening. Our thanks to the school music department, the aerial and gymnastics team, the art department, and everybody who donated their time and efforts to making the event successful. We were delighted to buy enough food to help 300 local families and hope we can do more in the future to help those in need," he said.
The BISP community has so far donated over 600 food packs to families in Koh Kaew who are experiencing financial hardships due to the pandemic. If you would like to contribute in any way, please contact BISP's Extended Curriculum Coordinator, David Berman: [email protected].
For more information on British International School, Phuket, please contact
[email protected]
.