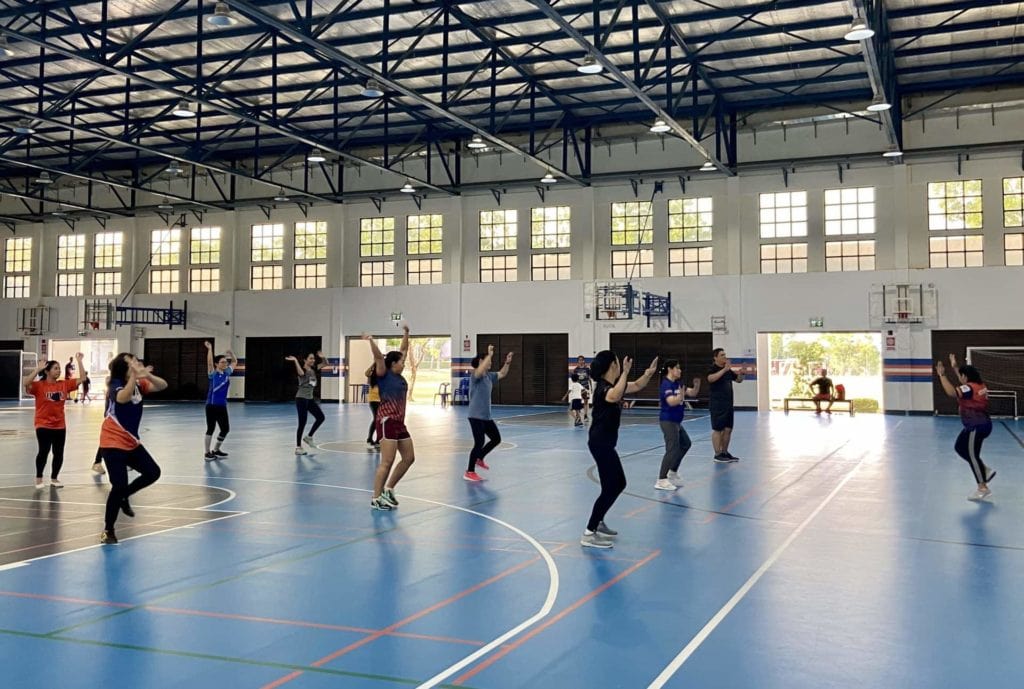 The lively music is enough to get the heart pumping! With the blessing of the school's management, every Tuesday at 5 pm our school HR and CIS Departments welcome staff to an exercise dance class in the Sports Hall. 
Our wonderful HR officer, Khun Jiranan (Pla), puts on her microphone, turns up the music and leads our staff in a socially distanced work out.  Well done to all our fitness enthusiasts and thank you to the HR and CIS Departments for arranging this activity. And special thanks to Khun Pla for being such an inspiring instructor – all staff welcome!
For more information on British International School, Phuket please contact

[email protected]

.