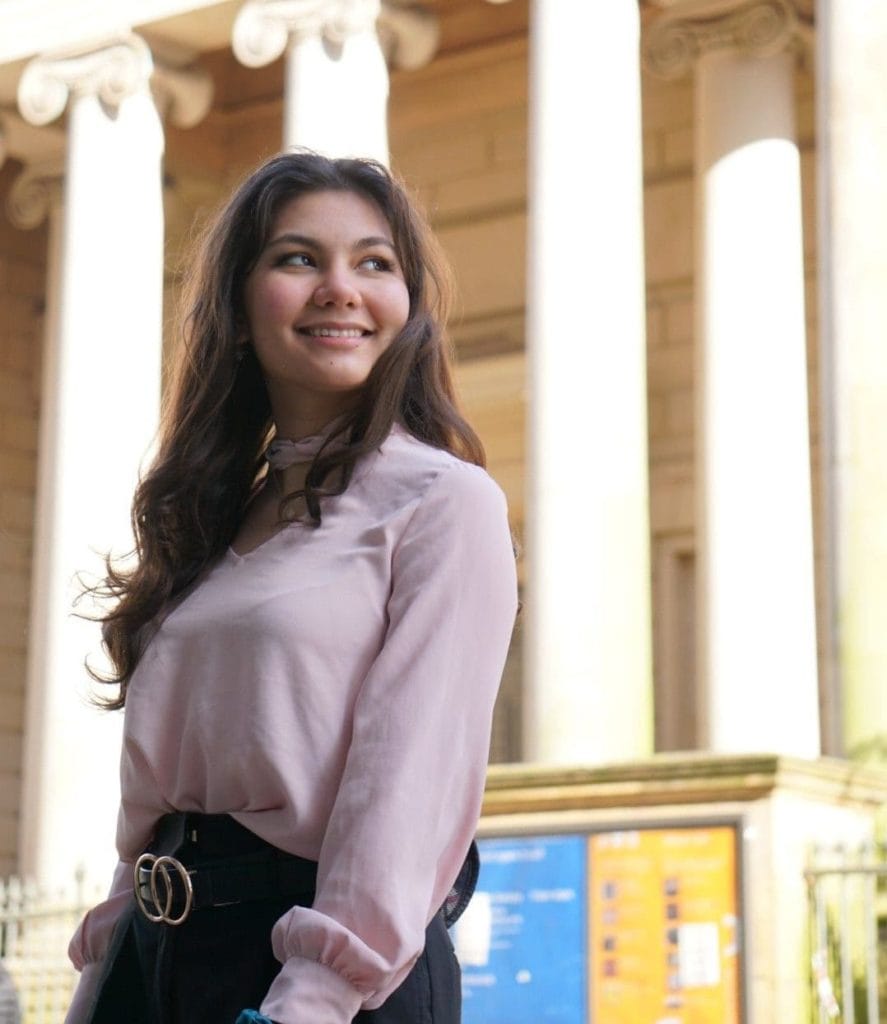 BISP 2020 graduate Melanie Preen epitomises British International School, Phuket's Leaders for Tomorrow ethos. While finishing her first year of studies at the University of Manchester in the UK, Melanie has already been awarded a scholarship for social responsibility from the University's Alliance Manchester Business School and has now achieved the distinction of becoming EWOR's youngest fellowship recipient.
How have you been since graduating from BISP?
I've been fine, thanks! We've mainly been studying online this year, but I managed to meet my lecturers and classmates early in the year and to make those important connections. My course, BSc Information Technology Management for Business (with Industrial Experience), is mainly taught in the amazing Business School building, combined with modules tailored from the School of Computer Science and I have access to those facilities for my learning.
Can you tell us about the EWOR fellowship and the opportunity that brings?
EWOR is a renowned entrepreneurship education fellowship in Europe. It was established to address a need in Europe for a greater entrepreneurship culture and helps me to ideate an impact-driven start-up. Being a fellow means I receive elite access to cutting-edge knowledge, synergise with like-minded fellows, and benefit from mentorship from billion-dollar founders and affiliated investors. All sessions have already been incredibly helpful and inspiring.
What was the application process like?
It was fairly rigorous! There is a written application process and interview to gauge things like problem solving and leadership skills. The application process is quite revolutionary – the founder Daniel Dippold employs machine learning to consider the best candidates for entrepreneurship potential. I'm one of only ten fellows selected from across the continent, and I'm the youngest of this year's cohort, so it was certainly a challenge to overcome. 
What do you hope the fellowship will lead to?
Well, the fellowship partners with an industrial organisation, with a view to build a startup that can help solve a problem within that organisation through innovation and design thinking. It mirrors my University course a bit actually; I had to work alongside industry partners such as Credit Suisse to deliver a working application solution. Most fellows work towards establishing their own start-up by the end of the one-year fellowship, and I can see myself doing the same particularly within the technology field.
It sounds like you've hit the ground running since beginning your University studies. You also received a scholarship for social responsibility from Alliance MBS.
That's right. Alliance MBS, as part of the University of Manchester, is the first University to make social responsibility a core strategic goal – one of the reasons I chose this University actually.  I'm going to try to use the platform to lead projects which tackle environmental issues and inequality. Additionally, having this honour will allow me to better immerse my startups at Manchester. I think my acceptance for the scholarship, in part, came from the activities I involved myself in at BISP. While at BISP, I was part of a team that developed a prosthetic arm for a girl in Bangkok, I took part in an entrepreneurship competition and had to present our robotic fish to a panel in Bangkok – we achieved the innovation award in the SE Asia category – and I Mceed in the school's TEDx event. This has highlighted how important it is to make the most of the opportunities presented to oneself.
STEM subjects are still suffering from a lack of female participation. What advice would you have for other young women wishing to go into STEM?
I am incredibly passionate about this topic. Often you find that girls do not continue to pursue STEM due to imposter syndrome or ostracism. These are consequences of a conservative culture and the feeling of having no community to celebrate these interests that stray from the social norm. My advice is to involve yourself in everything including communities, activities or online clubs. The opportunities for young women in STEM are actually endless – it's just there is a lack of public exposure and people do not acclaim their interests enough. Equal opportunity for young girls in my University is more evident; there's an exact 50/50 split in my University course between male and female. It is a healthy, collaborative spirit in the class and really a great place to be!
For more Alumni Stories, click here. For information on British International School, Phuket please contact 

[email protected]

.