Organisations around the world are experiencing unprecedented challenges and the Soi Dog Foundation – one of British International School, Phuket's long-standing community partners – is facing difficulties it has never encountered before.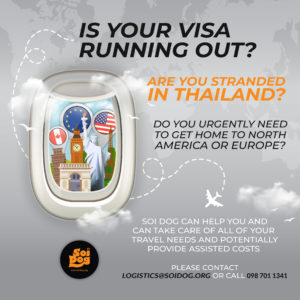 Currently, the non-profit animal sanctuary has over 100 animals in its Phuket shelter waiting to travel to Europe and/or North America, but nobody to help them get there.
Soi Dog is appealing for any foreign nationals from these destinations who are repatriating soon, to come forward as flight volunteers. All they have to do is 'accompany' the dogs/cats as their excess baggage.
Soi Dog arranges all of the logistics and is just looking for names to be able to act as responsible persons and travel with the animals to their destination. They are even in a position whereby they can assist with costs, if there are extra flights needed or hotel stays because of routes, they will cover all of these. 
If you think you may be able to help in any way, please contact [email protected].