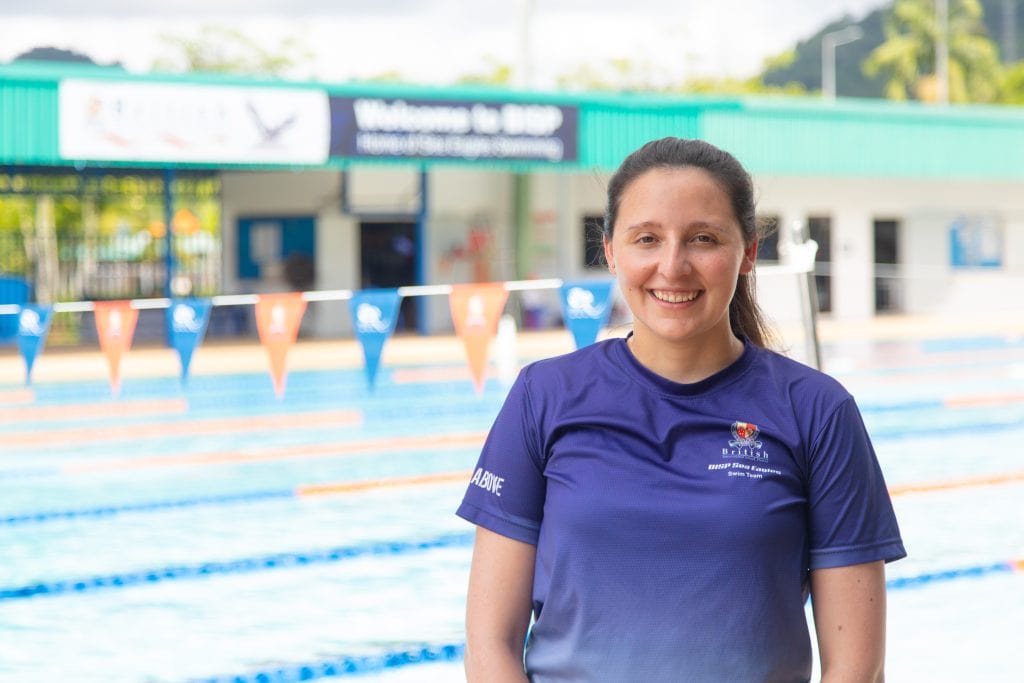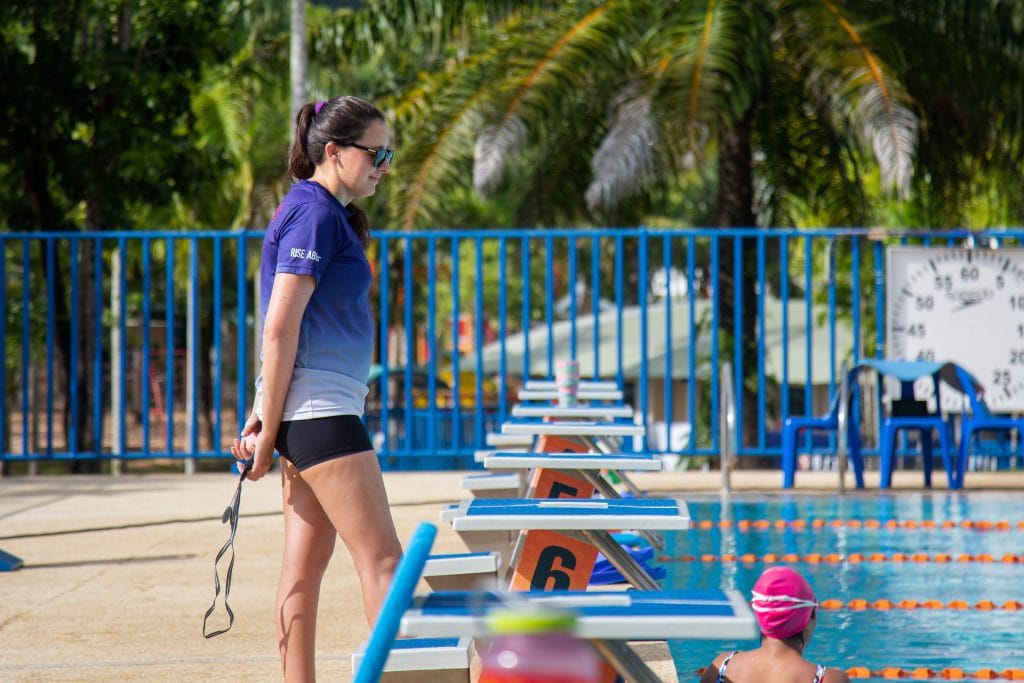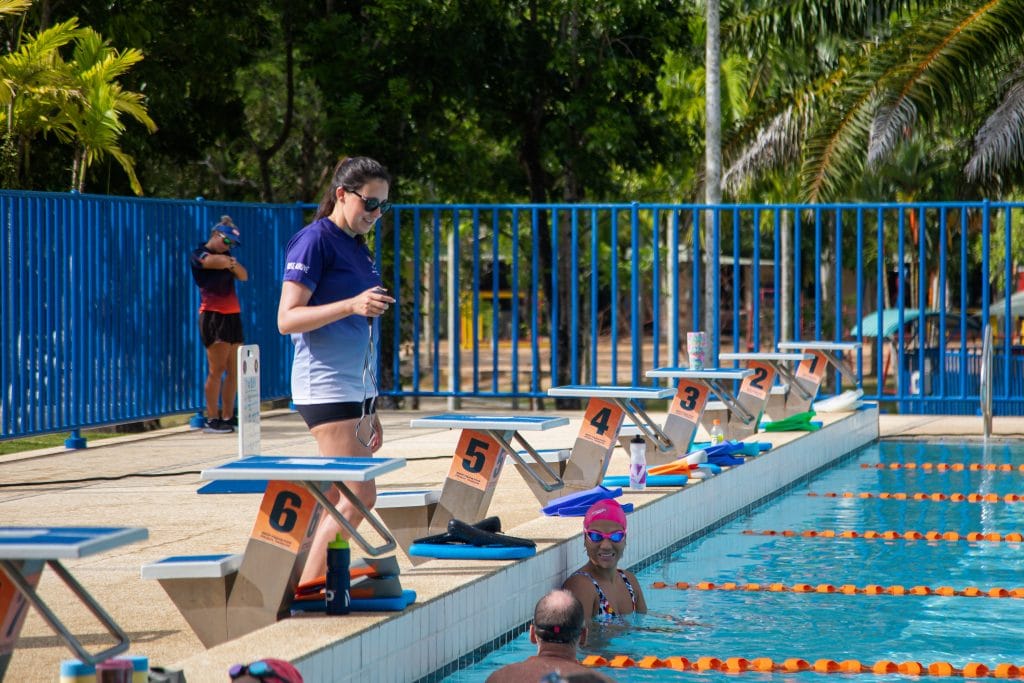 At the start of term 3, the BISP  Sea Eagles welcomed Victoria Mori as the new swimming coach joining the team. A swimming coach since 2018, Victoria has been working with local and international swimmers on stroke development and preparation for open and ice swimming competitions.
She has also been assisting the swimming group of Echesortu football club in 2019 in the main team competition, age group and stroke development.
Victoria is an open water swimmer. In the years 2015 and 2016 she was in the top 10 of the FINA grand prix ranking and within the open waters she has specialisation in ice swimming.
In November 2018 she became the first swimmer from South America and the youngest to compete in Antarctica. She is also world champion in distances of 200,450 and 1km.
Join us as we get to know her a little better and look forward to the new academic year.
What is your role as swim coach and how do you anticipate the community will connect with you? 
As a swimming coach, I work a lot from empathy. I communicate with others and make the students participate and take responsibility for their training process and learning of the sport.
I want to forge a good relationship with parents and students through dialogue and mutual respect. I consider myself a person with whom it is easy to talk, so I hope that students and parents find in me a trustworthy person with whom to communicate freely.
What do you enjoy most about working in education?
To be part of how wonderful it is to teach the other, to accompany the students in their learning process and see them grow, see all the fruit of his effort in each training session, in each tournament. That gives me a lot of pride and happiness, without a doubt it is my favourite part of working in education.
What attracted you to BISP?
What attracted me to BISP was the profile of the institution, the educational ethos. I agree with the didactic purposes regarding the formation of a student from an integral perspective, I do not believe that teaching and learning would be possible in another way.
I also found it incredible to be able to get involved in teaching so many students, of such varied ages, levels and with different sports objectives.
What's a professional skill, or area of interest, that you're keen on developing at BISP? 
As a coach I want to help the team get stronger, continue to grow and improve.
The ability that characterises me is versatility, I like to apply all my scientific knowledge and my years of experience as a high-performance athlete in open water as a pool when planning and teaching in each training session. My goal is to be able to give all the tools that I have at my disposal to the students, to help them improve day by day, with the hope that they can go as far as they want in this sport.
What do you like to do when you're not working?
When I'm not working I like to train. I still swim and compete occasionally so I like to keep fit. Outside of sports, I really like drawing and learning languages; at the moment I am studying Chinese and Korean. 
What behaviour or personality trait do you most attribute your success to, and why?
I am a very determined person who puts a lot of effort into everything I do. I think that is what led me to be the person and athlete that I am today. Training/studying every day, giving my best and with a clear objective, and enjoying each stage have given me security in myself and in the people around me; my coaches, teachers and family, to advance to new and different adventures. 
What advice would you give to your teenage self?
If I had to give advice to my teenage self, it would be: enjoy sport and everything it gives you, happy moments, the opportunity to fall and get up, the chance to be stronger, to make incredible friends, the opportunity to meet and see the world with different eyes.