Information for Intern Positions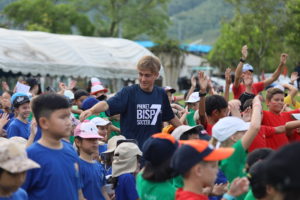 Every year British International School Phuket offers a number of internships. Interns are normally graduates or have completed the first two years of a degree and wish to gain experience before returning to complete their degree.
Interns are generally expected to commit to the school for a full academic year (August – June) and in addition to work related to their speciality are expected to reside on campus and contribute to the life of the school notably by undertaking duties in the boarding section of the school.
Interns are expected to provide their own flights, and pay for visas and re-entry permits.
F or more information see:
Intern Graduate Programme Booklet
Positions currently available:
Graduate Music Intern
We are looking to recruit an enthusiastic and motivational graduate who will be able to assist with both the academic and co-curricular provision in our busy and successful Music Department across all Key Stages.
You will be exceptionally passionate and flexible in your approach, and have the ability to work across a variety of musical styles and activities, whilst inspiring and developing the talents of our students, whatever their level. It would be advantageous if you are a first study wind player.
Graduate Art Intern
The BISP Art Department offers internships to aspiring artists, usually at University level or above.
These artists support students in our studio, not only in the teaching of the subject, but also providing the insights of one who is in higher education study, or at the early stages of their career as an artist.