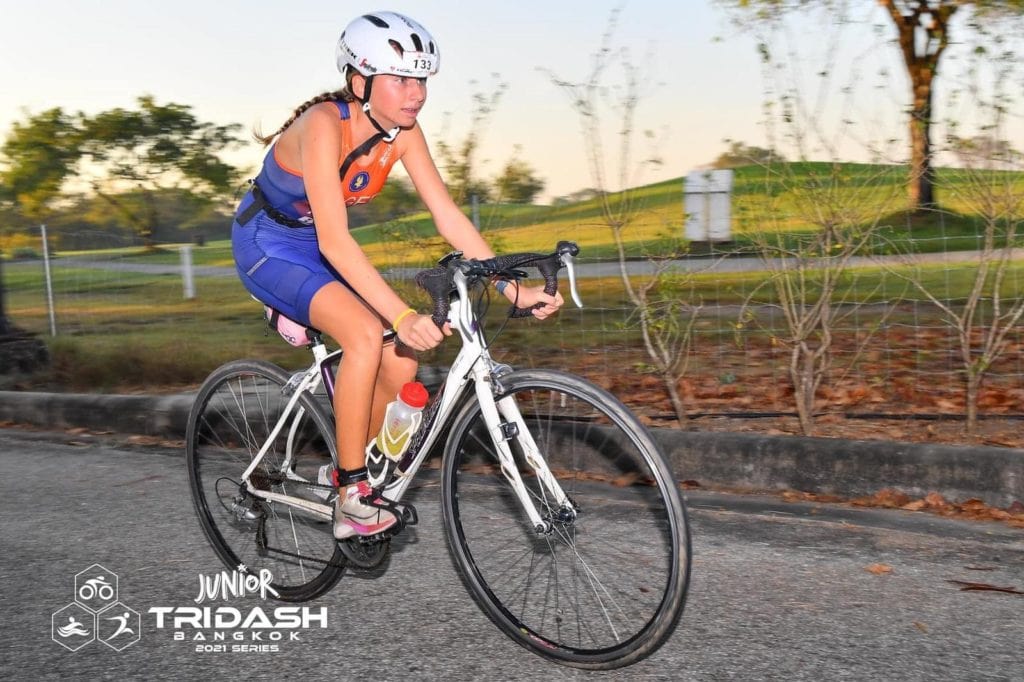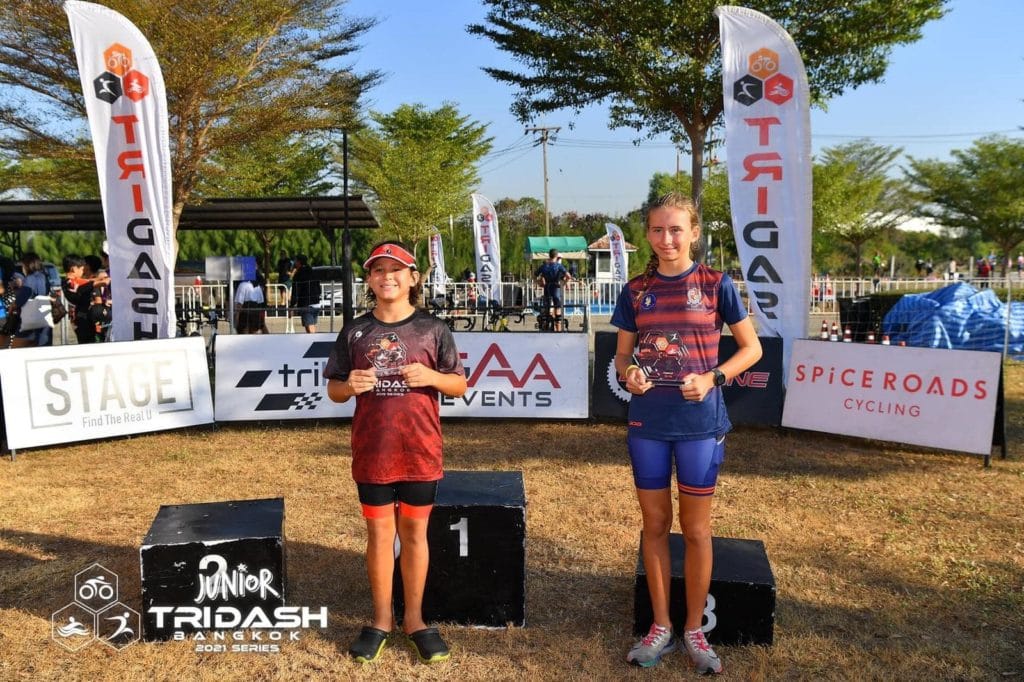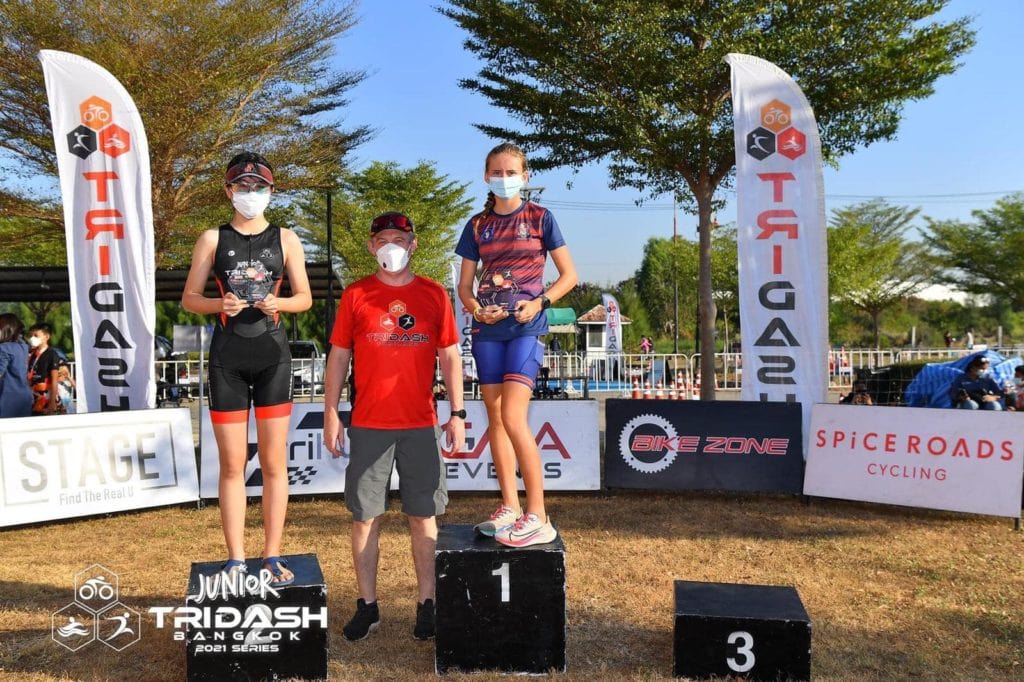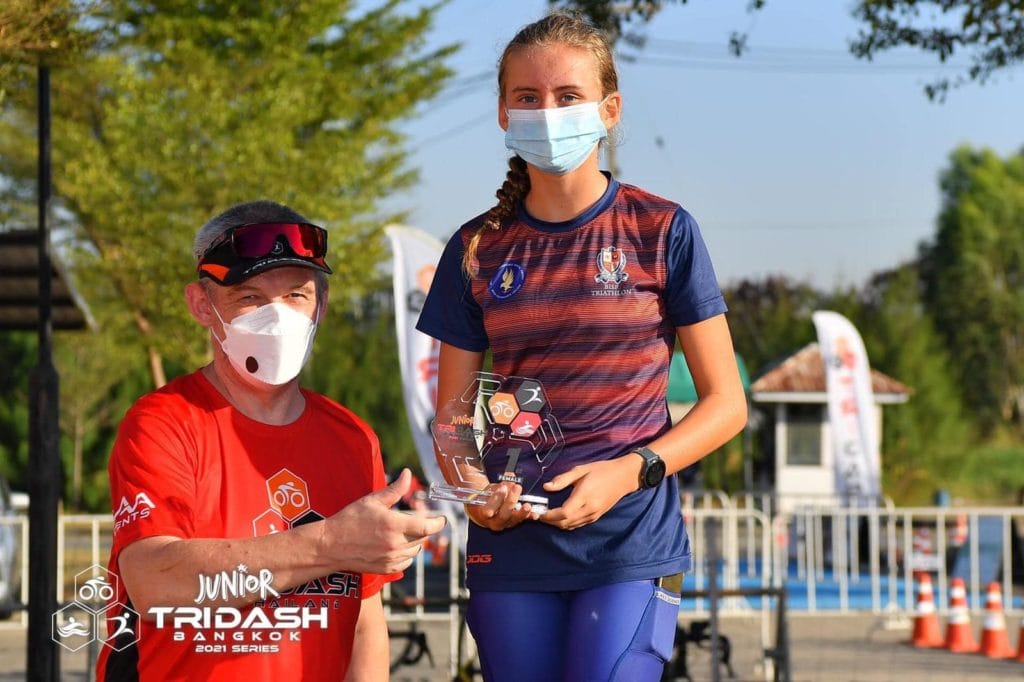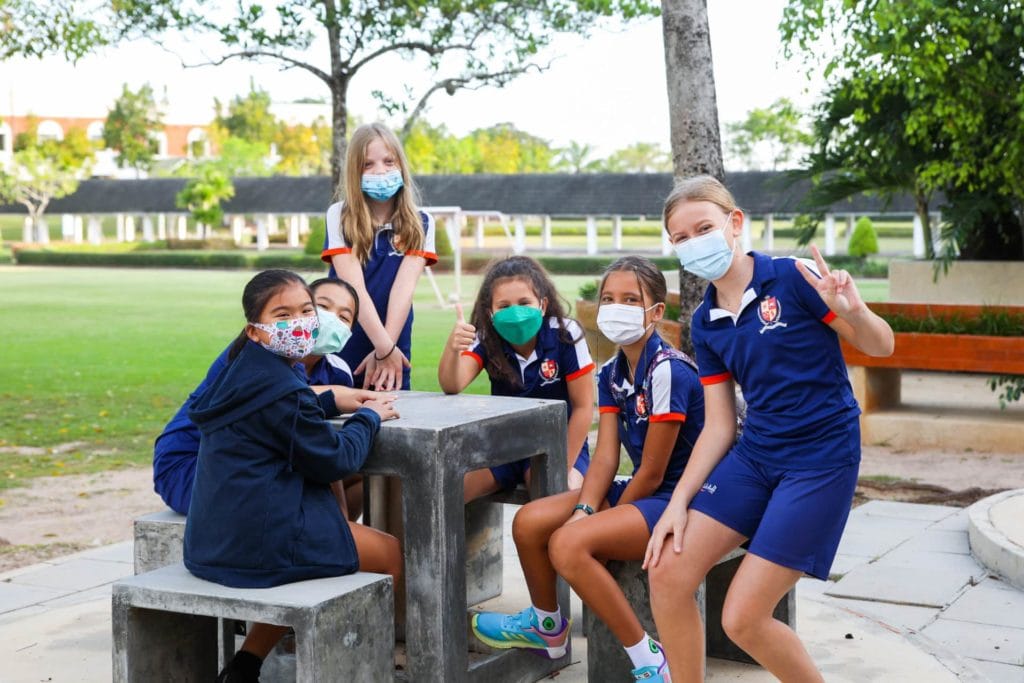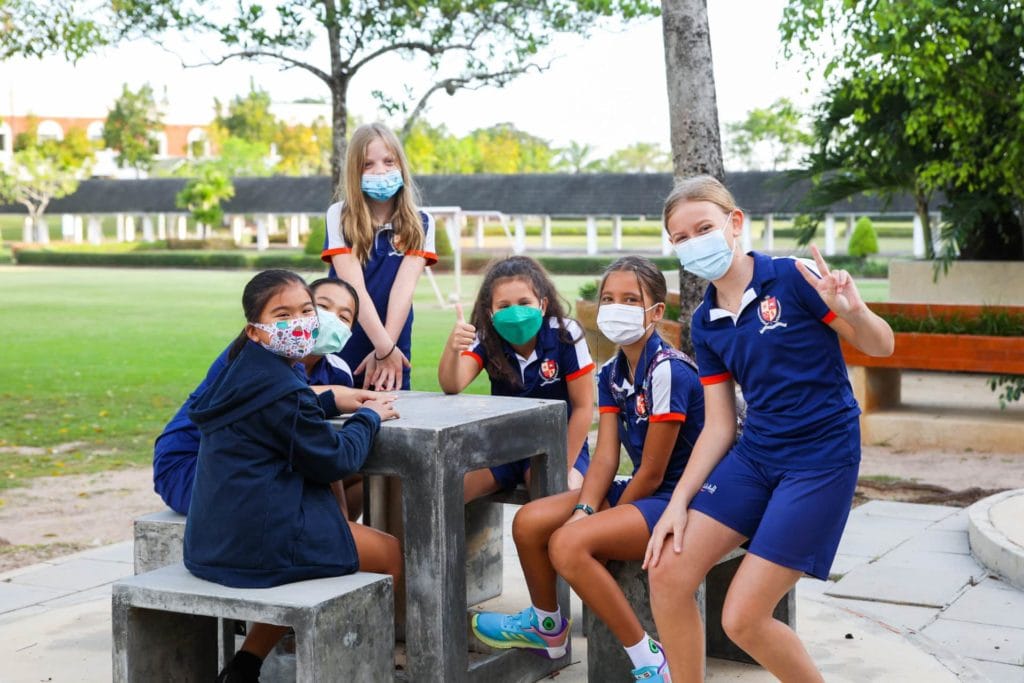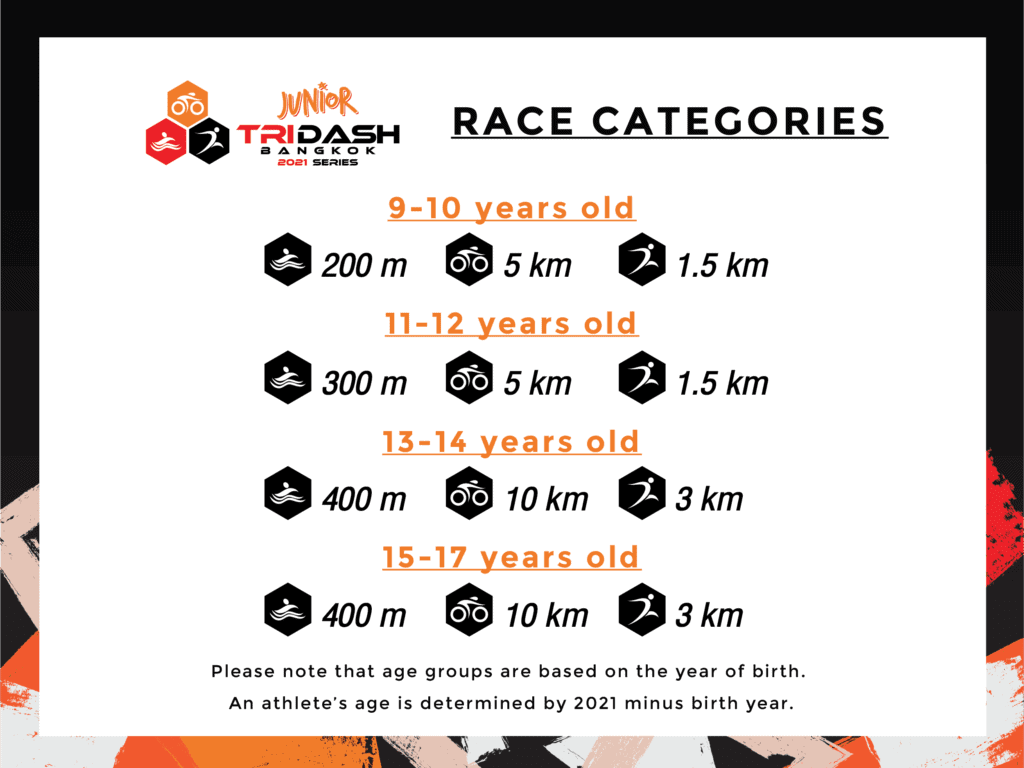 Starting the year with energy and on a high note; BISP students Chiara in Y9 and Jaidee in Y7 just competed in the Bangkok Junior TRIDASH held at Bangpoo Golf and Sports Club in Samut Prakan. Chiara won the triathlon race and finished 1st in the Junior TRIDASH Female 13-14 category series with an impressive 44:20 race time. BISP Swimmer, Jaidee came 2nd in the Male 11-12 category series with a 24:29 race time and placed 3rd in the overall series!
The Bangkok Dash Series was founded by the long-term British expat, Peter Bond, in 2000. The Bangkok Dash was renamed "TRIDASH" when management passed the event's rights to Go Adventure Asia (GAA), event organizers of the Laguna Phuket Triathlon and many other international events in Thailand and Southeast Asia. 
TRIDASH has become the leading grass-root triathlon series in Thailand, racing the traditional Dash distance of 400m swim, 20km bike, and 5km.
The TRIDASH Junior features four age categories with adjusted distances for each as follows
Junior 9-10 years (Swim 0.2 Km – Bike 5 Km – Run 1.5 Km)

Junior 11-12 years (Swim 0.3 Km – Bike 5 Km – Run 1.5 Km)

Junior 13-14 years (Swim 0.4 Km – Bike 10 Km – Run 3 Km)

Junior 15-17 years (Swim 0.4 Km – Bike 10 Km – Run 3 Km)
All in all, the TRIDASH races are great for those new to triathlons but also a great challenge for seasoned athletes to test their speed, and everyone – athletes and staff – are helpful and friendly at creating a positive race atmosphere.
Well done Chiara and Jaidee! We are proud of our young BISP athletes and know that this is just the start of many amazing achievements to come in 2022!