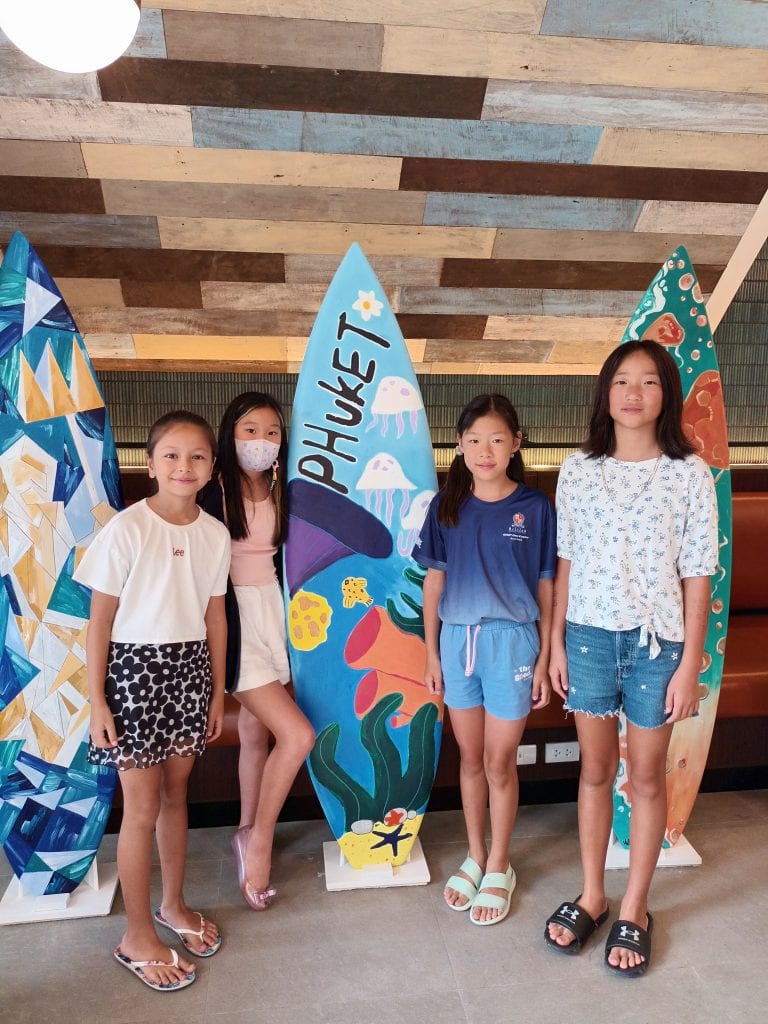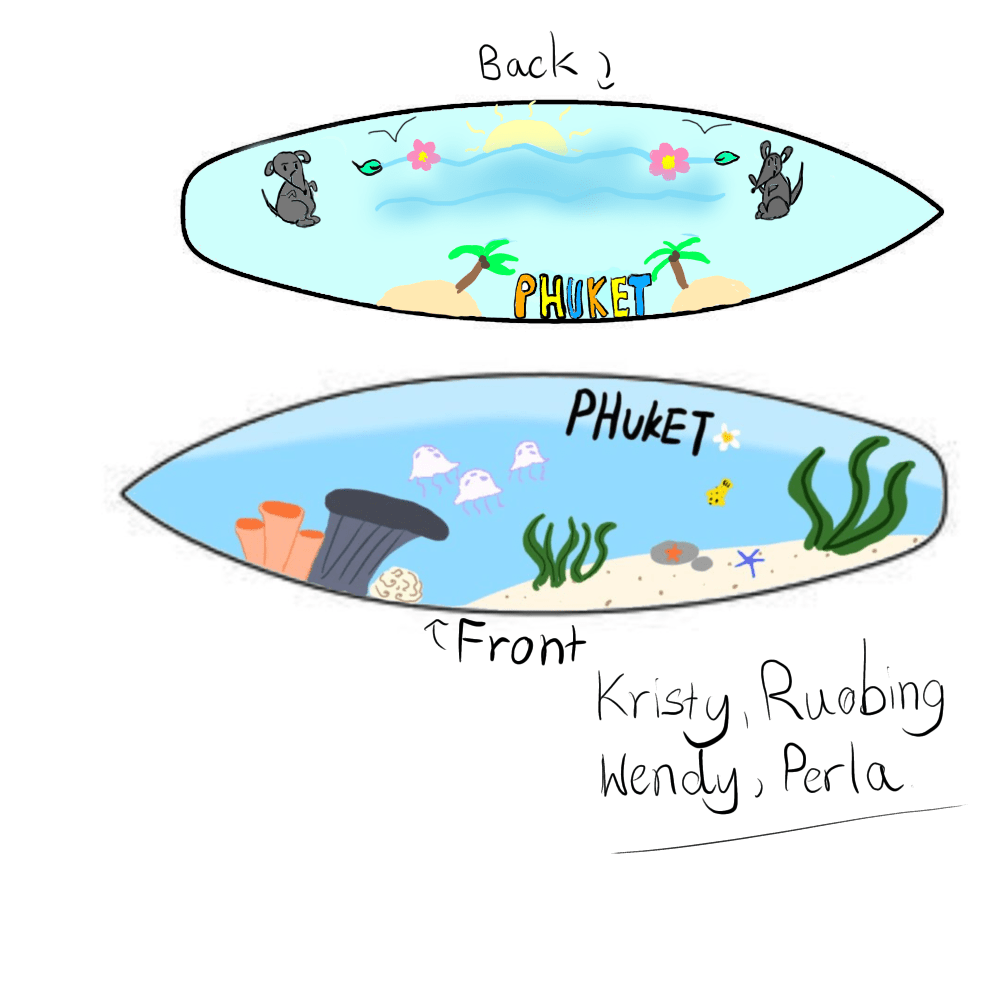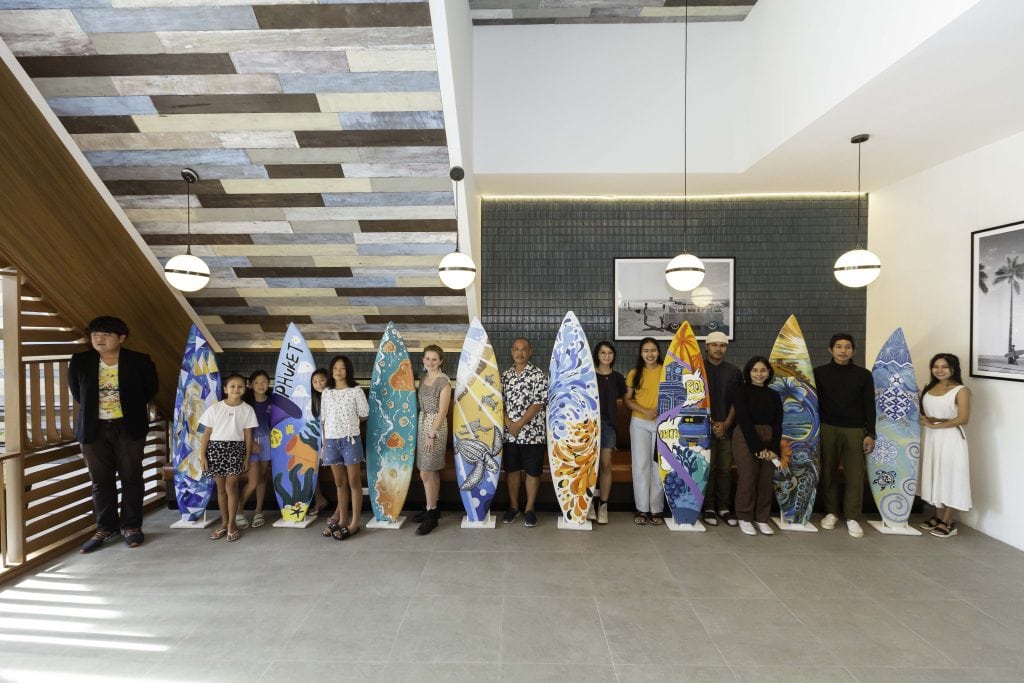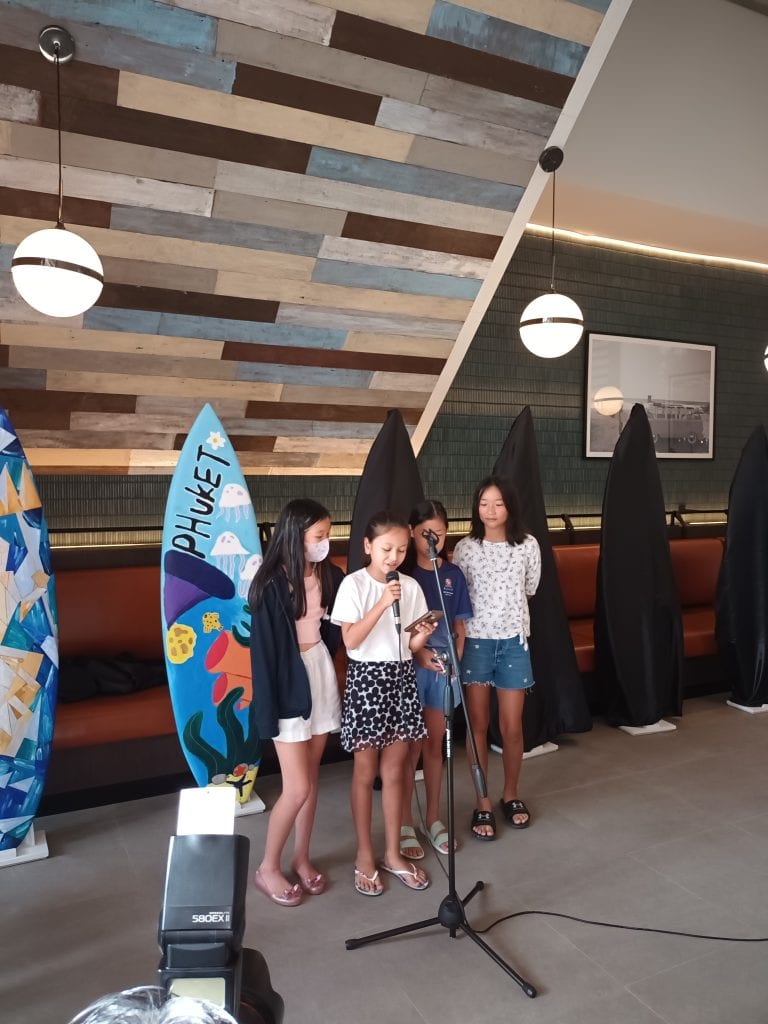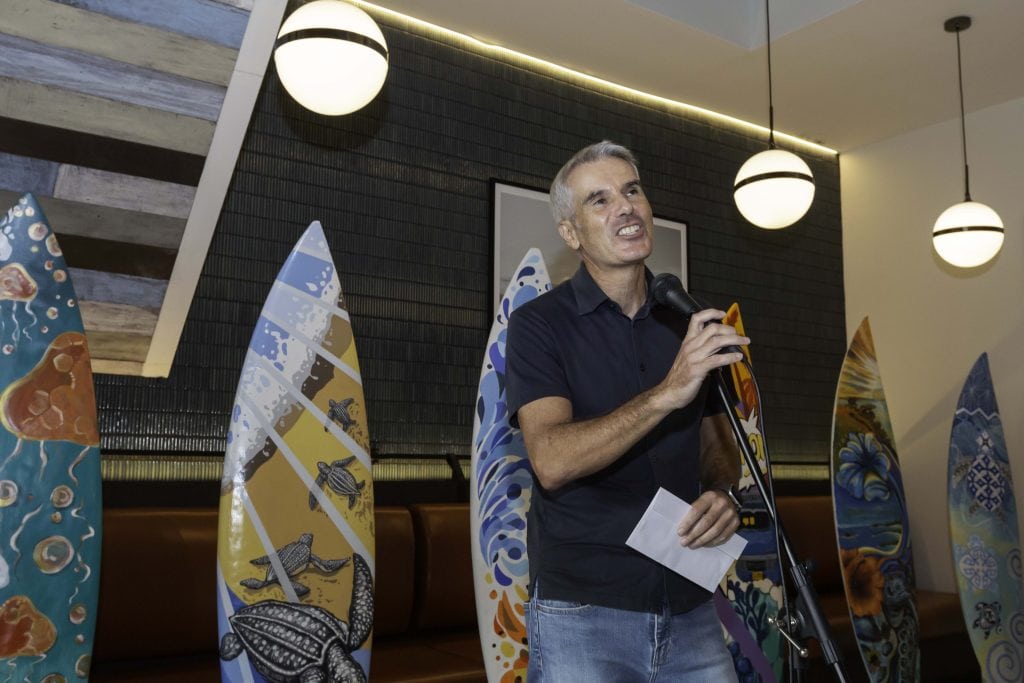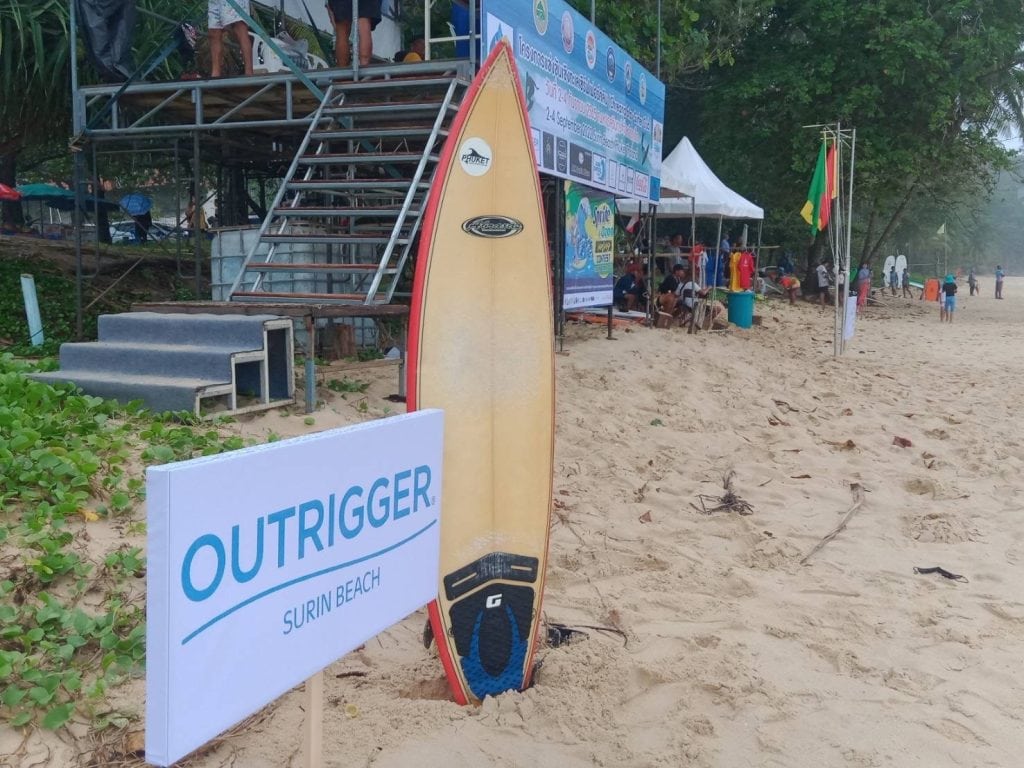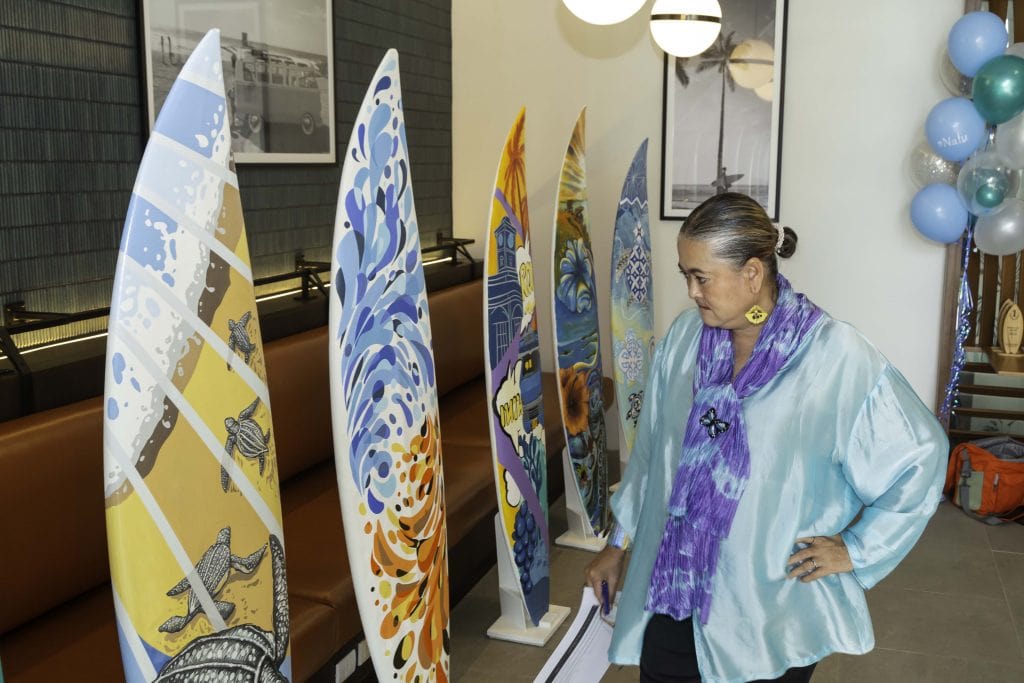 The new Outrigger Surin Beach Resort recently sponsored a surf tournament, a surfboard painting competition and is launching a learn-to-surf promotion for guests as part of Outrigger's active lifestyle commitment. In the initial phase, they invited artists of all ages to enter a design for a Surfboard that reflects Phuket and its culture. The ideas could range from both Phuket's wildlife to also its city. 
BISP students in both Primary and Secondary entered designs into the competition and the winning team of students came from Y6. Their design mostly focused on Phuket's marine life and incorporated certain corals found in Phuket. The student team were Wendy, Ruobing, Perla and Kristy. They made it to the second round which meant that they won THB 10,000 and had the chance to paint a surfboard given to them by Outrigger. After a week of painting, their board was returned to Outrigger and the students were invited to attend a special event where the final winner was decided. 
The competition was excellent with two artists who worked together from Phuket winning the main prize, an additional THB 10,000. Whilst the Y6 BISP students did not win in the final round, they did very well and made it to the final stage of the competition. They won a night's stay in the hotel and have their surfboard on display as art at the hotel along with the other competitors at the Outrigger Hotel in Surin beach. 
On supporting local surfers and artists, Tony Pedroni, VP Operations, Asia Pacific for Outrigger Resorts & Hotels, said: 
It is important to help young artists at the start of their career, as first steps are often the most challenging. Outrigger Surin Beach Resort would like to encourage artistic expression and active outdoor pursuits such as surfing. It's the Outrigger way!

For further information or to book the Outrigger surfing package, which is available for stays until 30 October, call Outrigger reservations at +66 (0)76 324 590. Or email: [email protected]. Visit the resort at Outrigger.com.