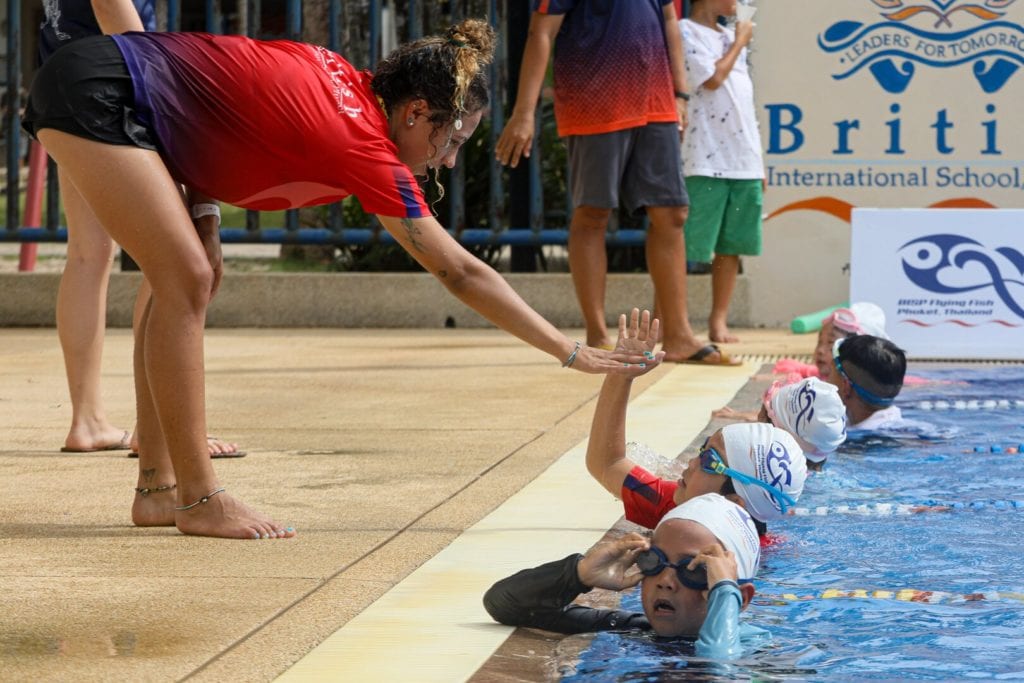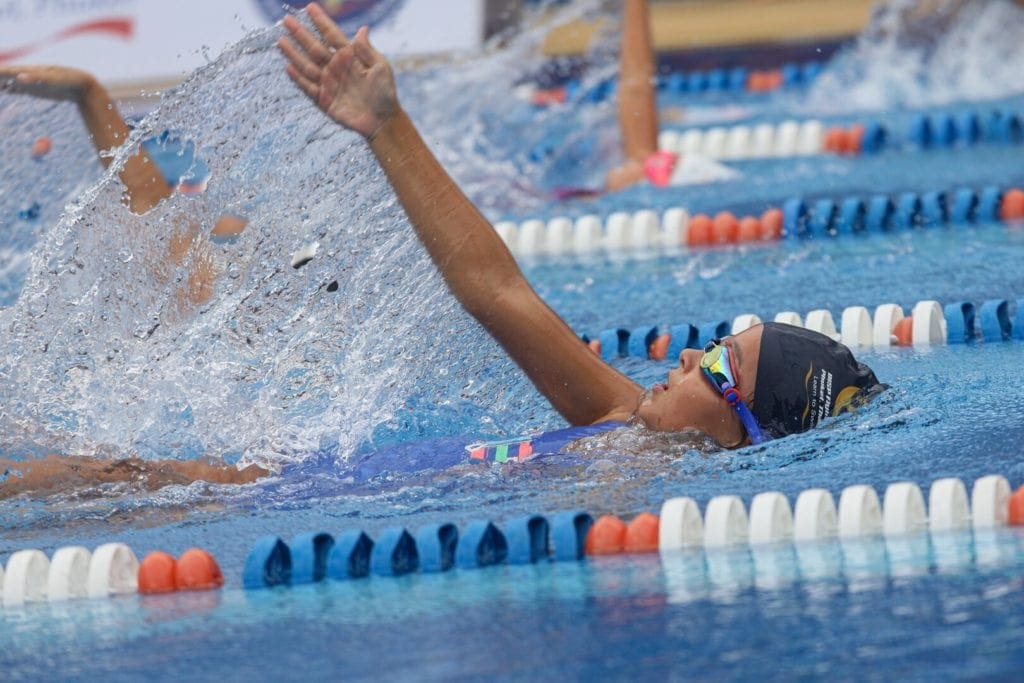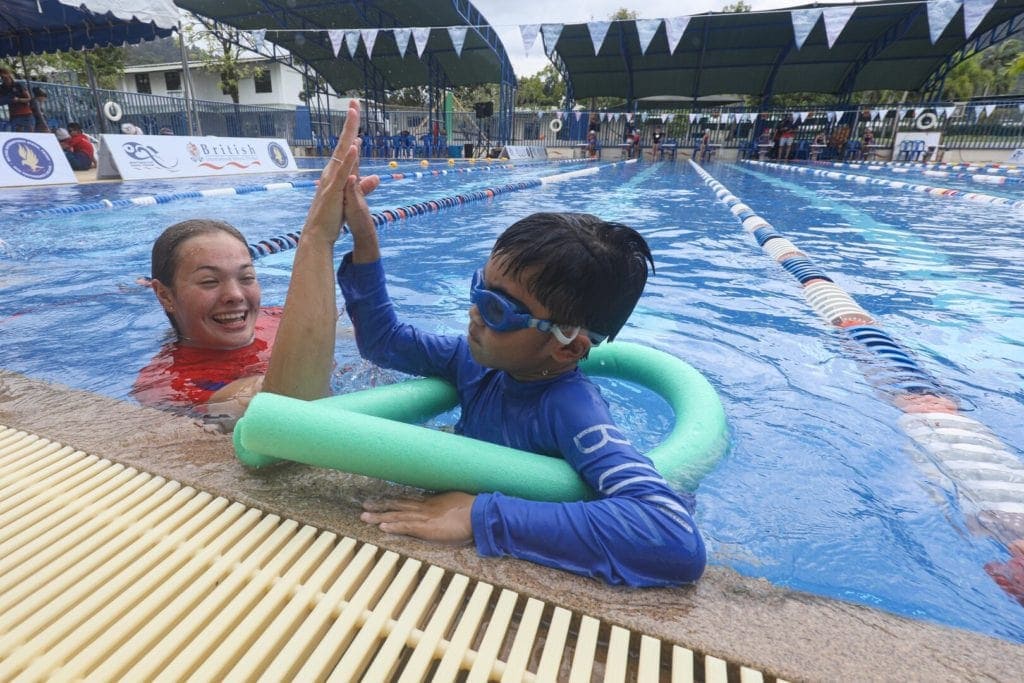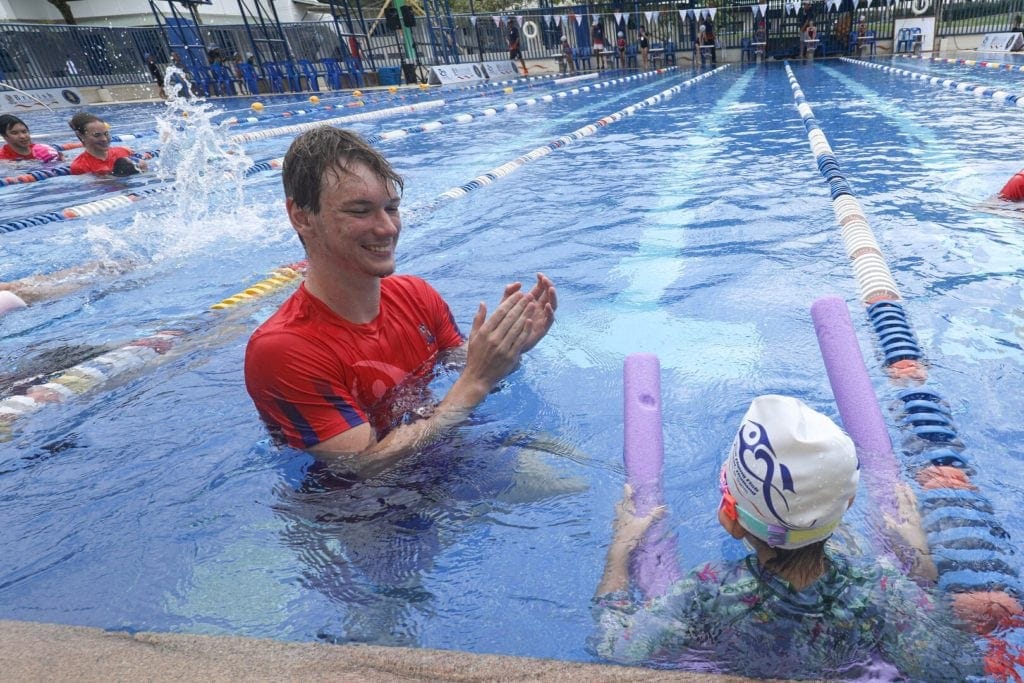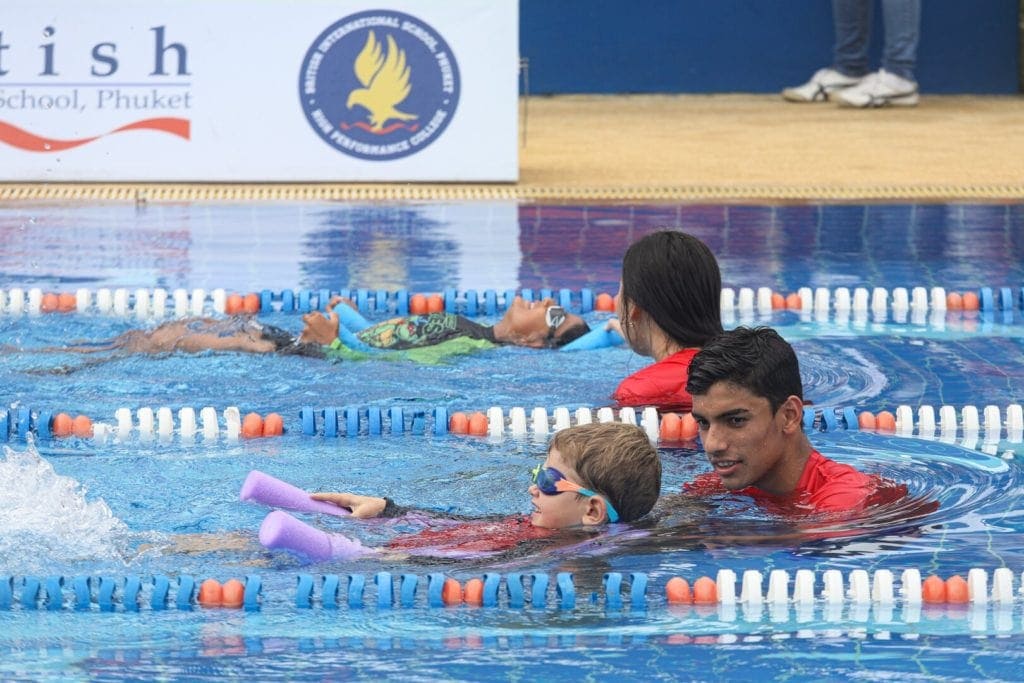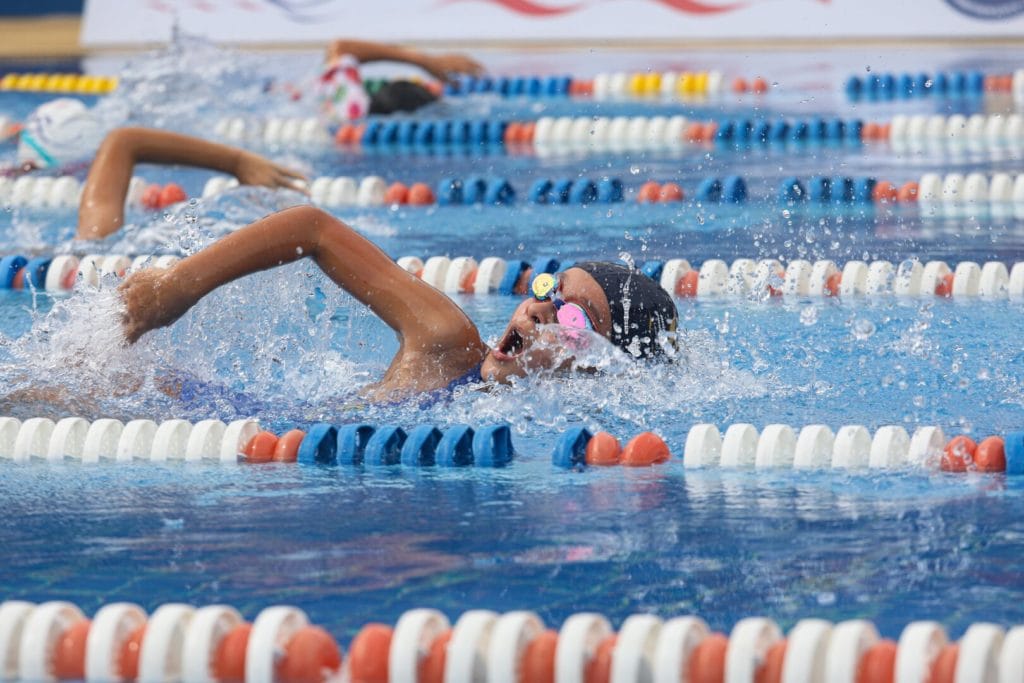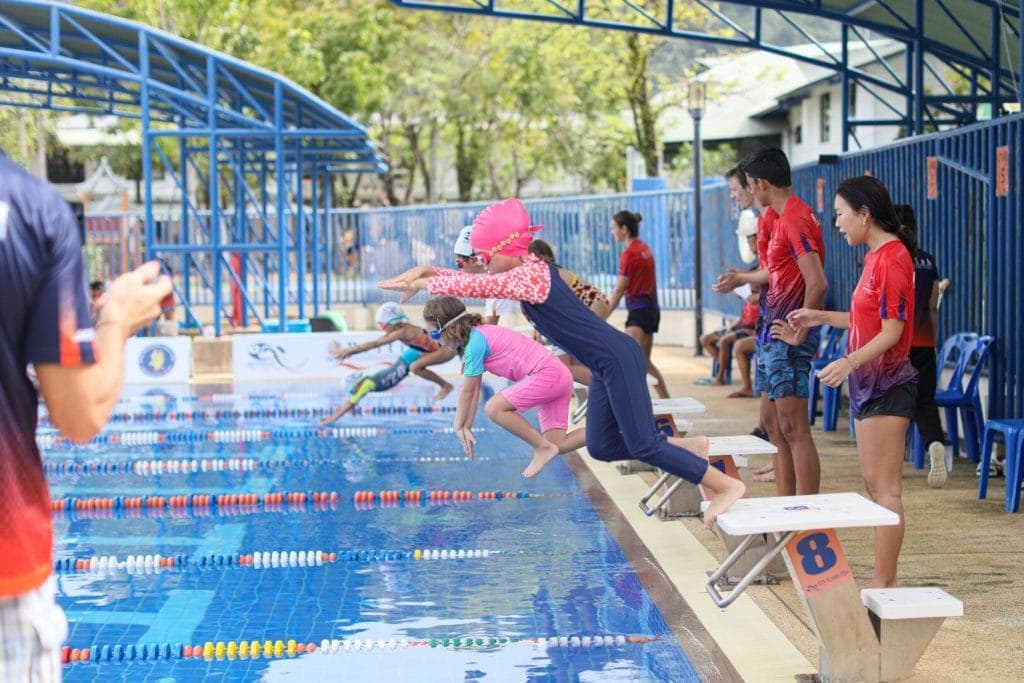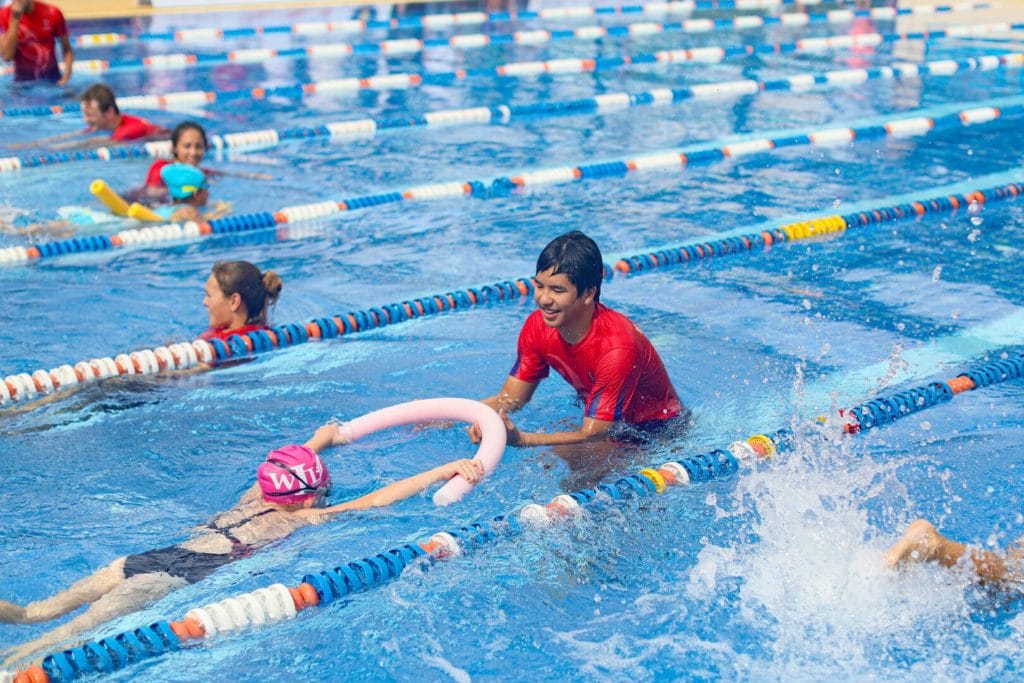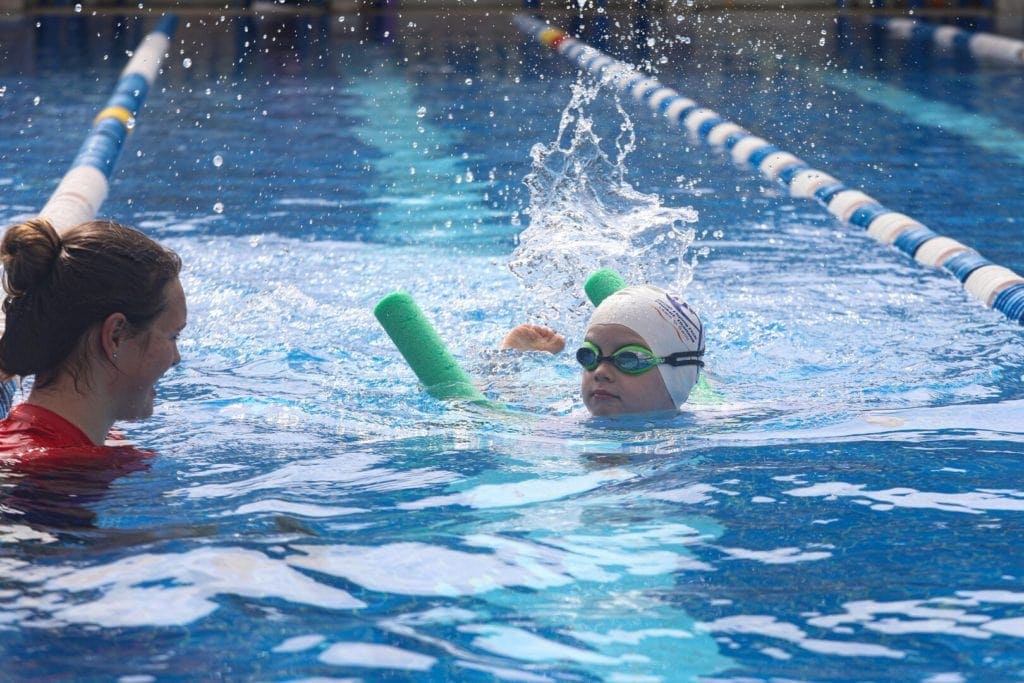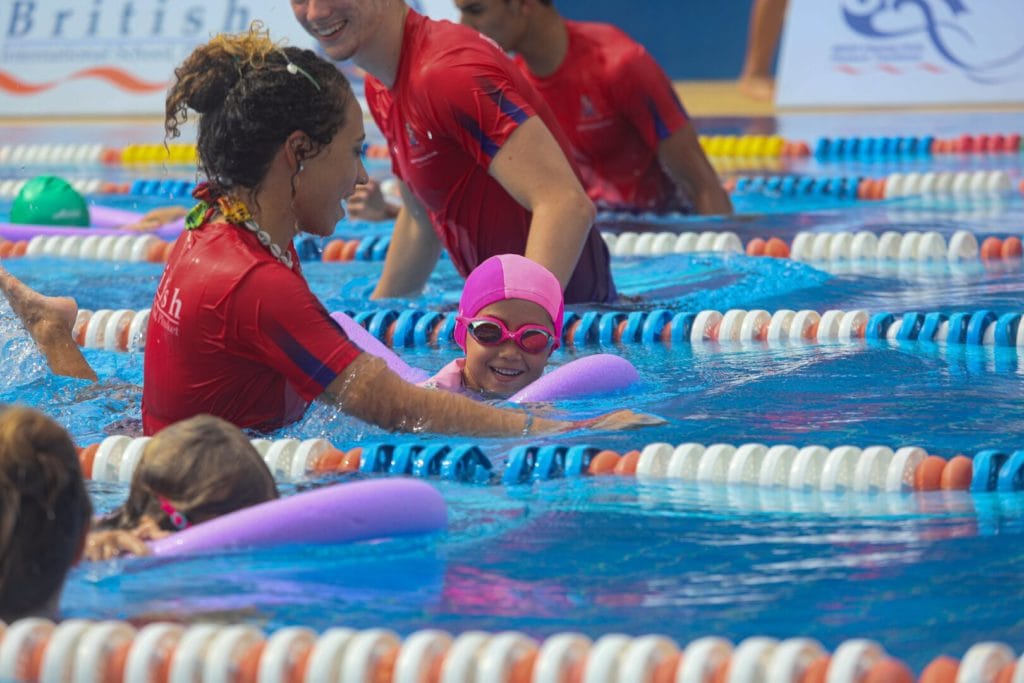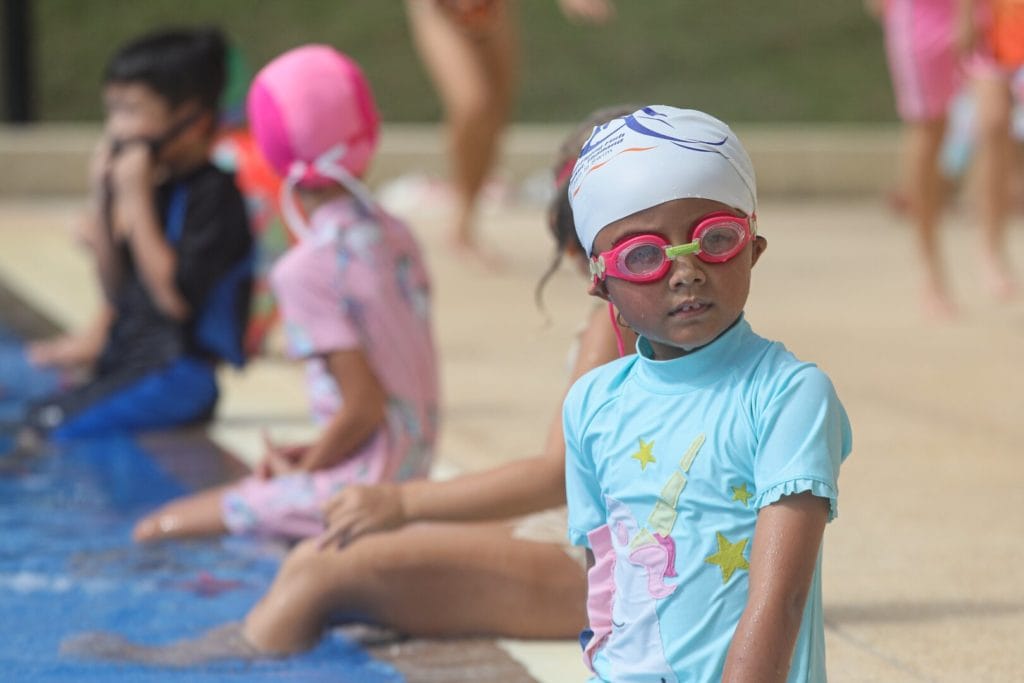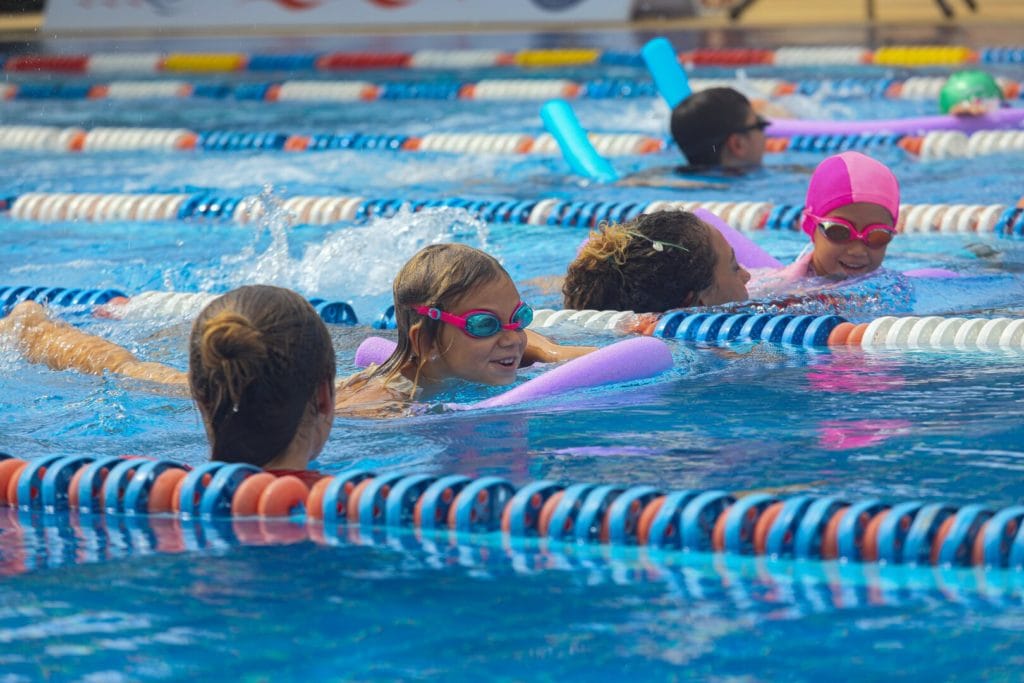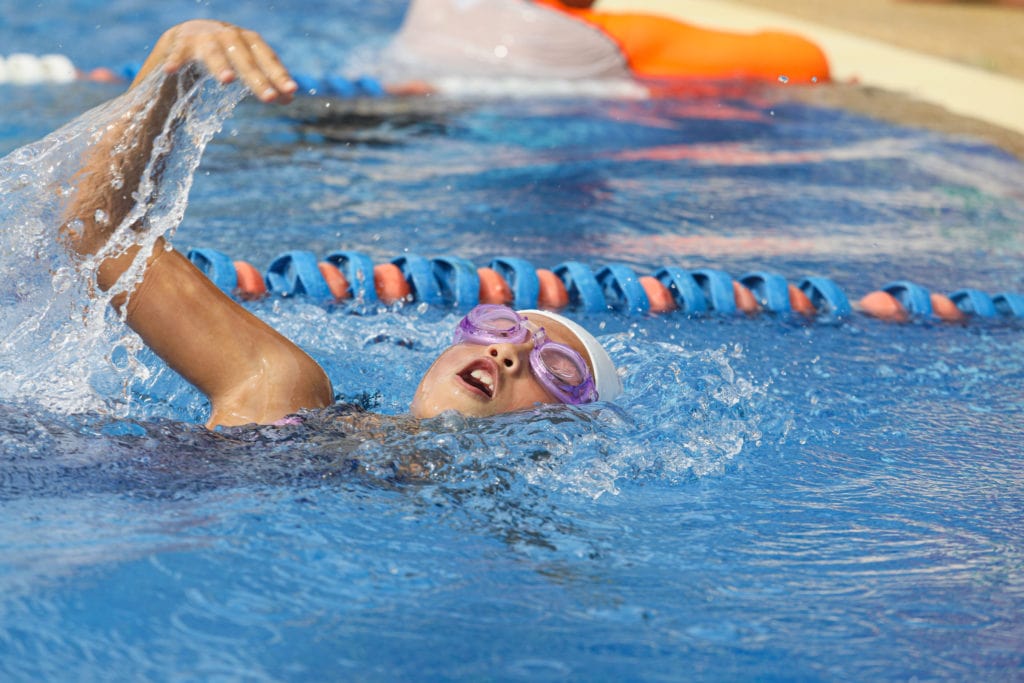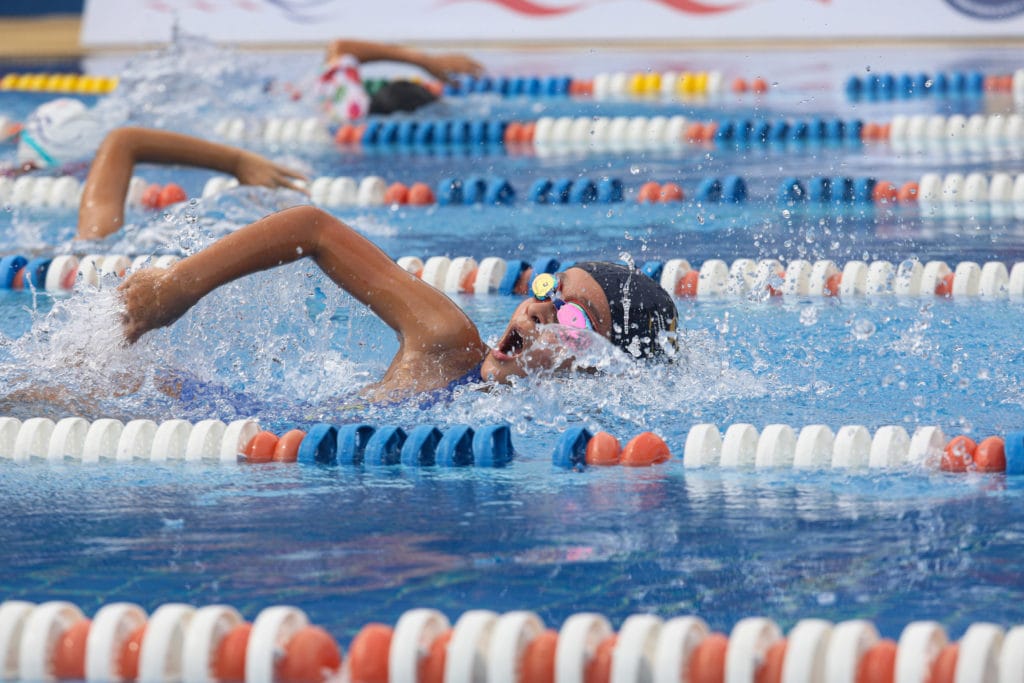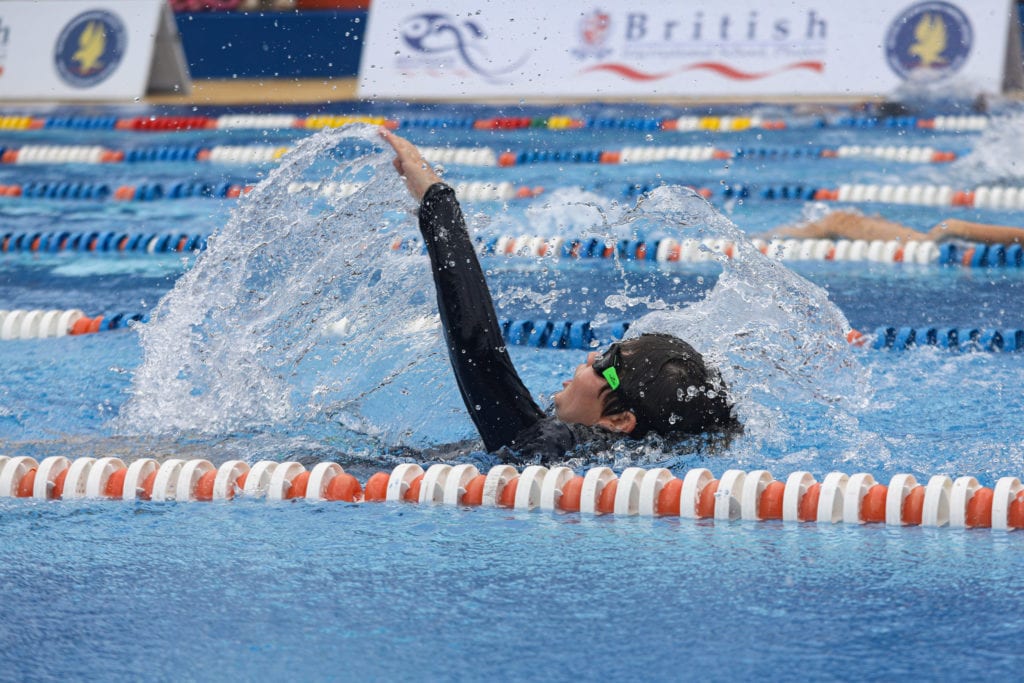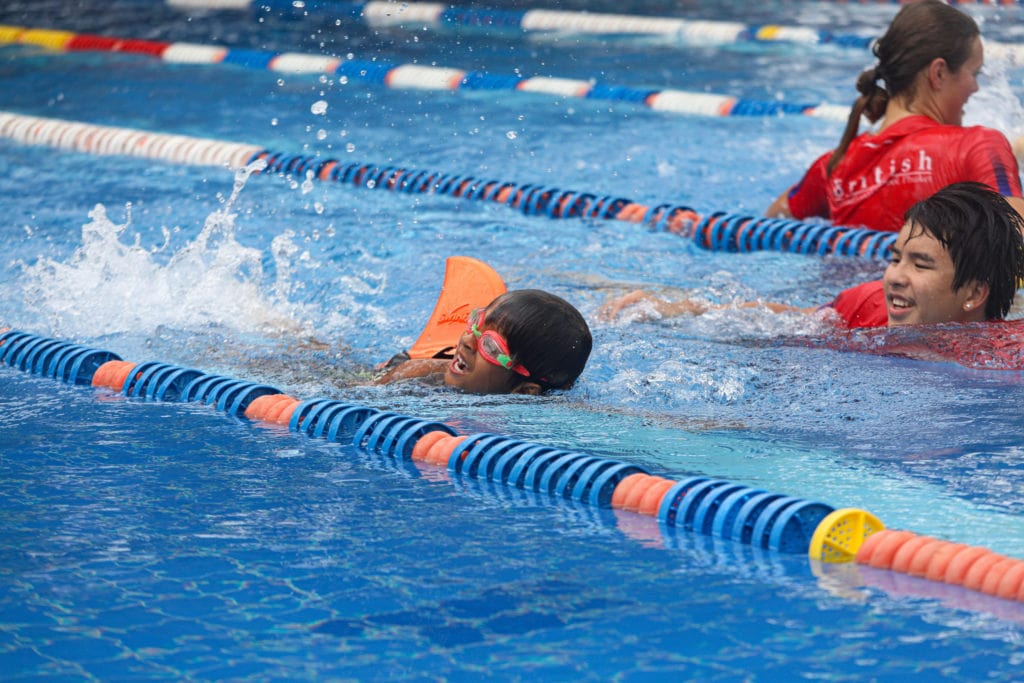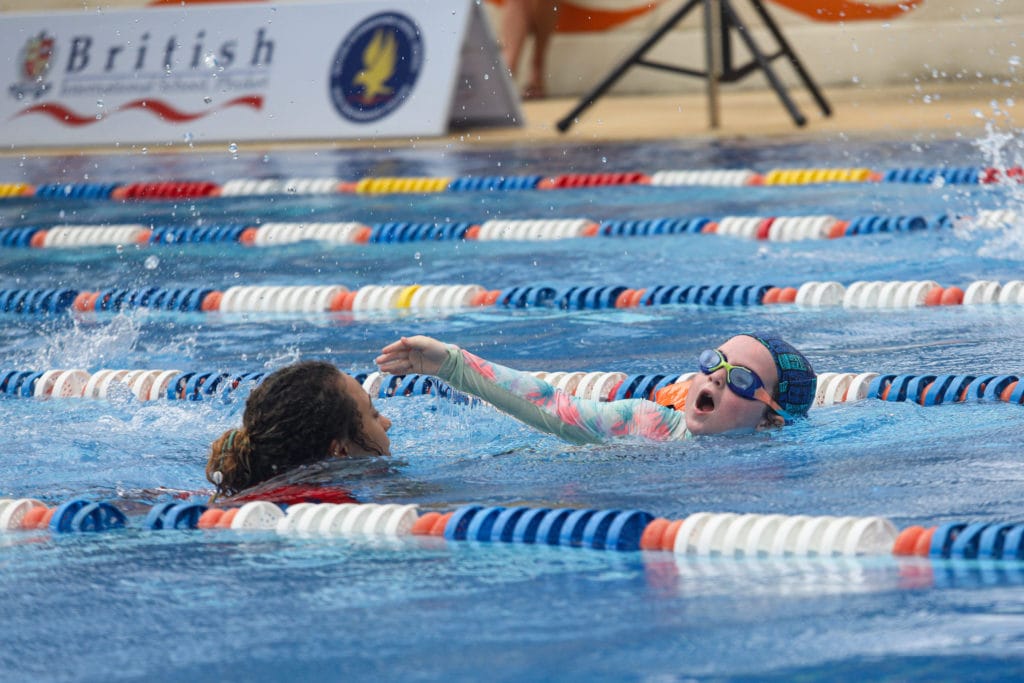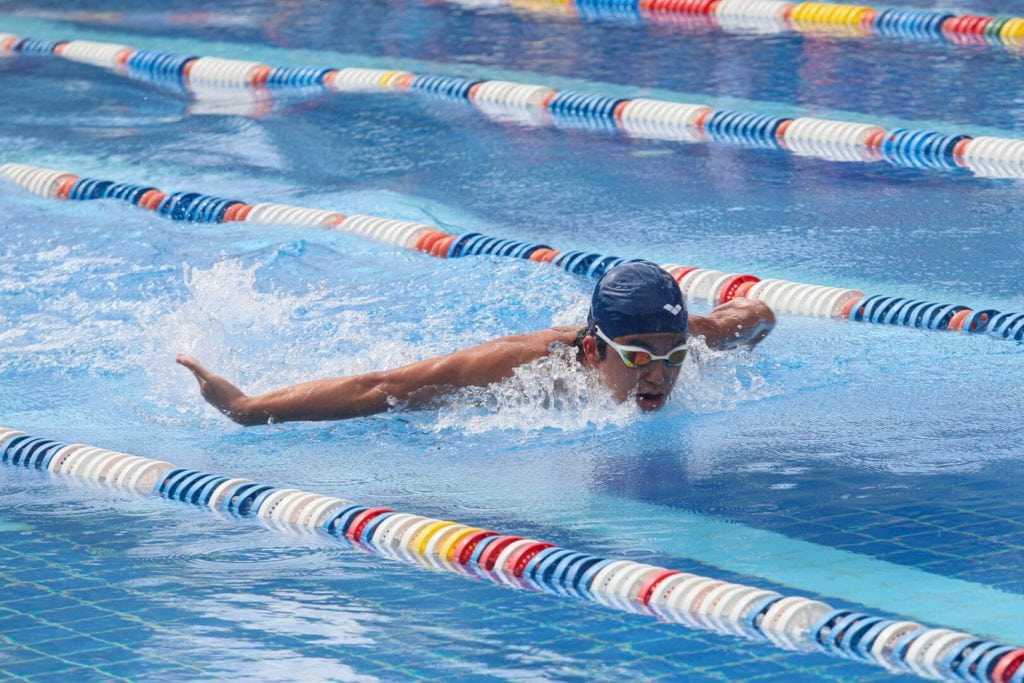 About 100 enthusiastic students from our Sea Eagles Learn to Swim (LTS) programme gathered at the 25m pool on Saturday for the first of three LTS Swim Leagues of the year.
Students in Stingrays, Seals, Swordfish and Orcas competed in a mix of friendly races, from breaststroke kick for our youngest swimmers through to butterfly for our more experienced Orcas. 
The focus of these Swim Leagues is fun and friendship in a non-competitive environment. The event concluded with a few parent races and a pool party to reward our swimmers for all their efforts.
BISP Learn To Swim Coordinator, Luke Curtis, was very impressed with the attitude of our students and the positive display of sportsmanship shown throughout the event.
"One of the key values of our sports programme is respect, and our youngest students did a fine job on Saturday of showing respect to their fellow swimmers. We encourage our students to wait for every competitor to finish a race before exiting the pool and to shake hands or give a high five.
"These events are primarily about enjoyment. We want every student who comes to the pool to have a positive experience and take home happy memories," Coach Luke said.
There are more than 200 students in the BISP LTS programme and over 80 lessons take place each week at the 25m pool.
Well done to all our Sea Eagles! We look forward to our next LTS Swim League scheduled for March. 
For more information on British International School, Phuket please contact
[email protected]
.