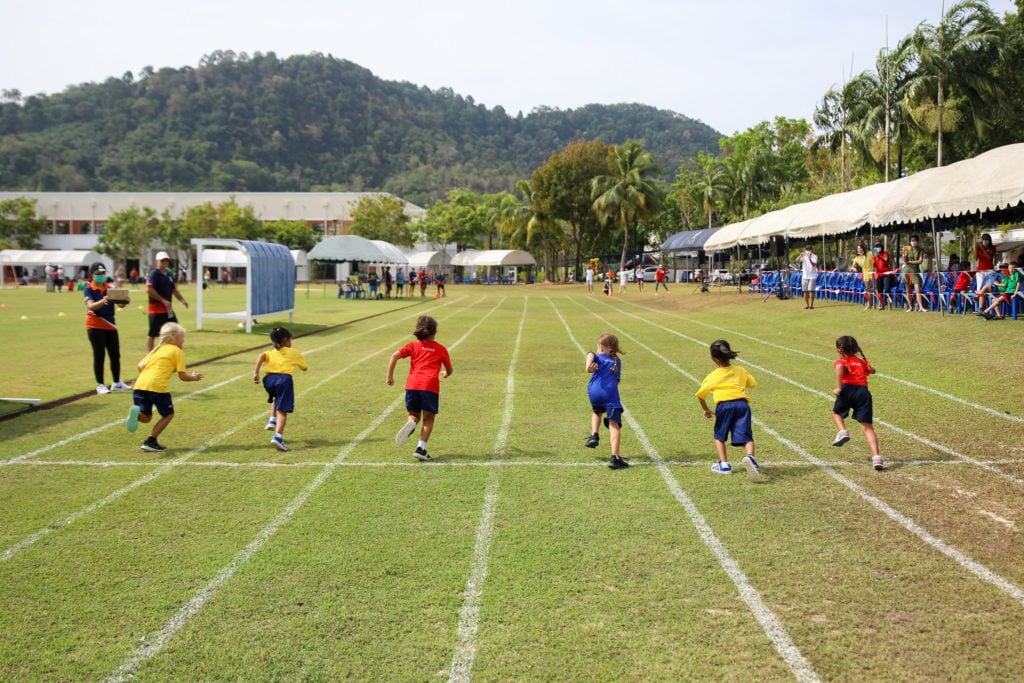 Our Primary students relished the opportunity to participate in our 2021 Sports Days, held on Tuesday 23 and Wednesday 24 March. 
The Key Stage 1 students were eager and excited to showcase their learning in PE lessons across six different events – Leaping Logs, Three Spring Jump, 50m Sprint, Javelin Throw, Up and Back and Flip It. Key Stage 2 students participated in five events – choosing one of three throws (Javelin, Push or Quoit Throw) and one jump (Triple Jump, High Jump or Long Jump) a long and short distance run, and the Wing Preaw Colour Team relay. 
Our students gave a full effort, showed respect and kindness, and supported each other and their colour teams. Most importantly, they had fun!
Well done to the Red Hawks and Green Falcons for earning the most points in the KS1 and KS2 Colour Team competition respectively. 
The results of the KS2 individual competition can be found below. A special congratulations to Anna in Year 4 for breaking the girls 600m record. Well done to all our students for participating in our Primary Sports Days! You can view our Flickr Album here.
KS2 Results

For more information on British International School, Phuket please contact

[email protected]

.