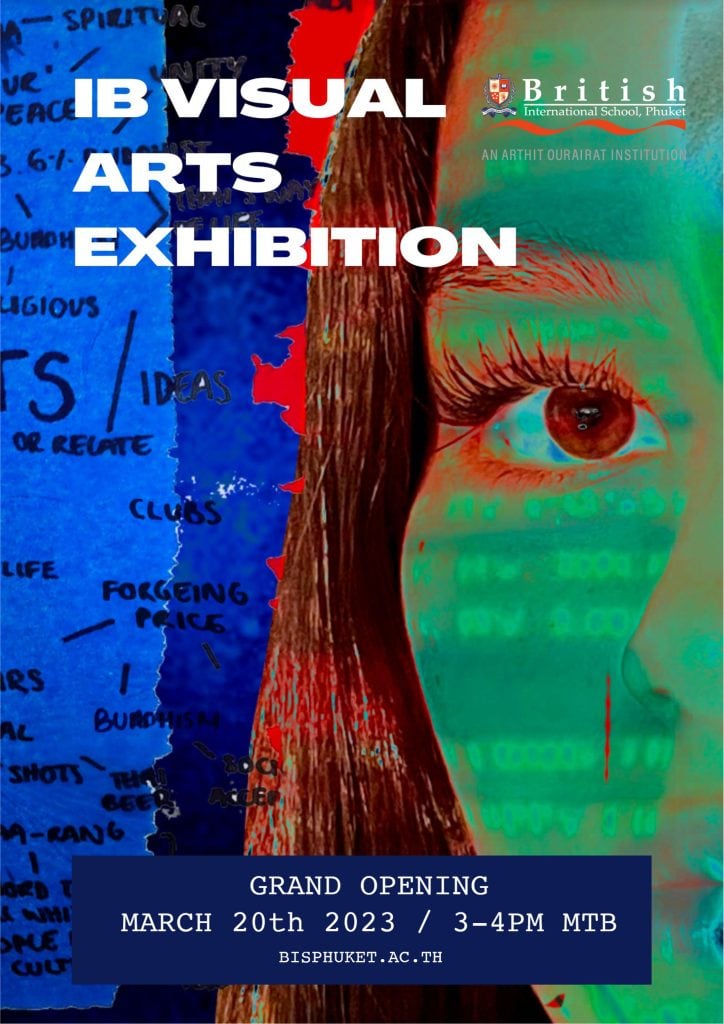 Join us for an extraordinary showcase of creativity and talent at the Y13 IB Visual Arts Exhibition on Monday, March 20th.
Our Y13 Visual Art students will be presenting their stunning works of art in the MTB, accompanied by refreshments served in the Conference Room.
Be sure to join us in witnessing this inspiring event as a celebration of creativity, and a culmination of the students' efforts in IB Art!