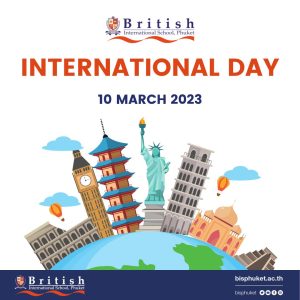 BISP is known for its vast international body of students, parents and teachers and on Friday 10th March 2023, we will celebrate International Day. Join us as we come together to celebrate the diversity and cultural richness that makes BISP such a unique and special community. 
We will showcase the talents and traditions of our students, parents and teachers from all around the world, from traditional dances and music performances to delicious international cuisine and cultural arts, there will be something for everyone to enjoy. 
We invite the BISP parent community to share their respective cultures through food. If you can prepare a dish for the community to taste during International Day, please complete the form linked below and the BDE Team will contact you with further details.