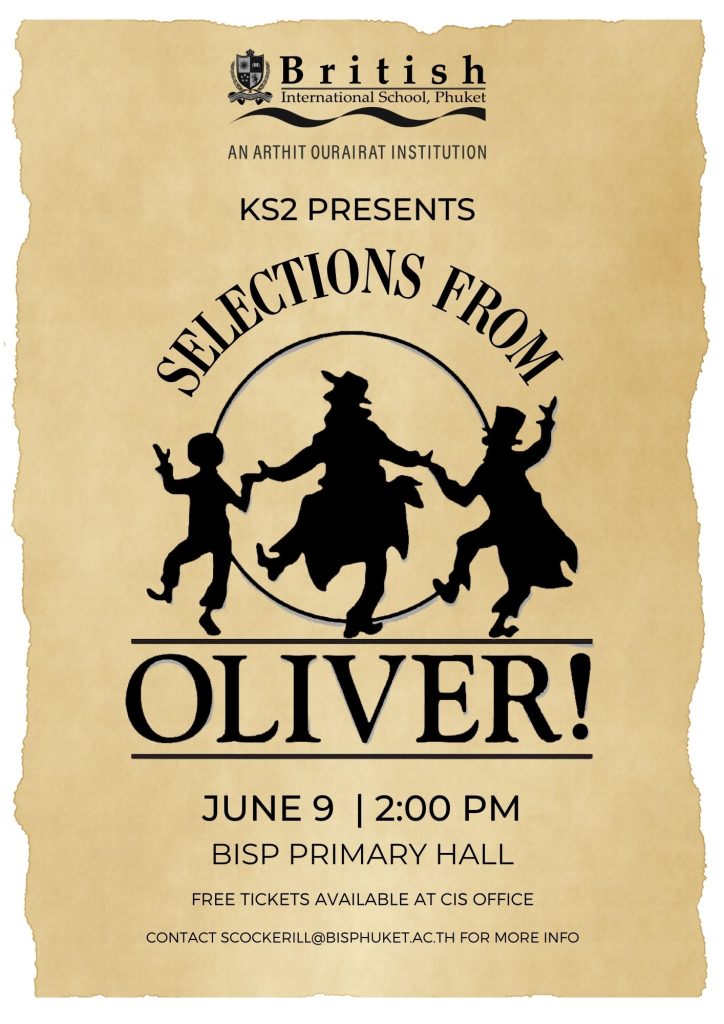 On Friday 9th June at 2 PM in the Primary Hall, BISP Key Stage 2 Students will stage a performance entitled "Selections from Oliver". In this special abridged BISP production, join young, orphaned Oliver Twist as he navigates London's underworld of theft and violence, searching for a home, a family, and – most importantly – for love. 
With spirited singing of "Consider Yourself" and "Food Glorious Food", we look forward to celebrating this timeless Charles Dickens classic with you!
Tickets for the production are FREE and are available for collection from the CIS office. Contact [email protected] for more information.