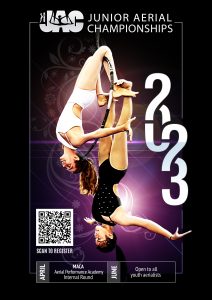 Attention all Mid-Air Circus Arts (MACA) Academy students! Be sure to register for the internal round selection of the 2023 Mid-Air Circus Arts Junior Aerial Championships by March 3rd. 
The top 5-8 performers in each category from BISP will advance to the international round selections, where they will compete against junior aerialists from other schools and countries. Registration for the international round will open in April.
We are excited to embark on this journey of preparation and selection, leading up to the incredible event in June.
Click HERE to Register
Contact Samantha Lambert for more details via [email protected]