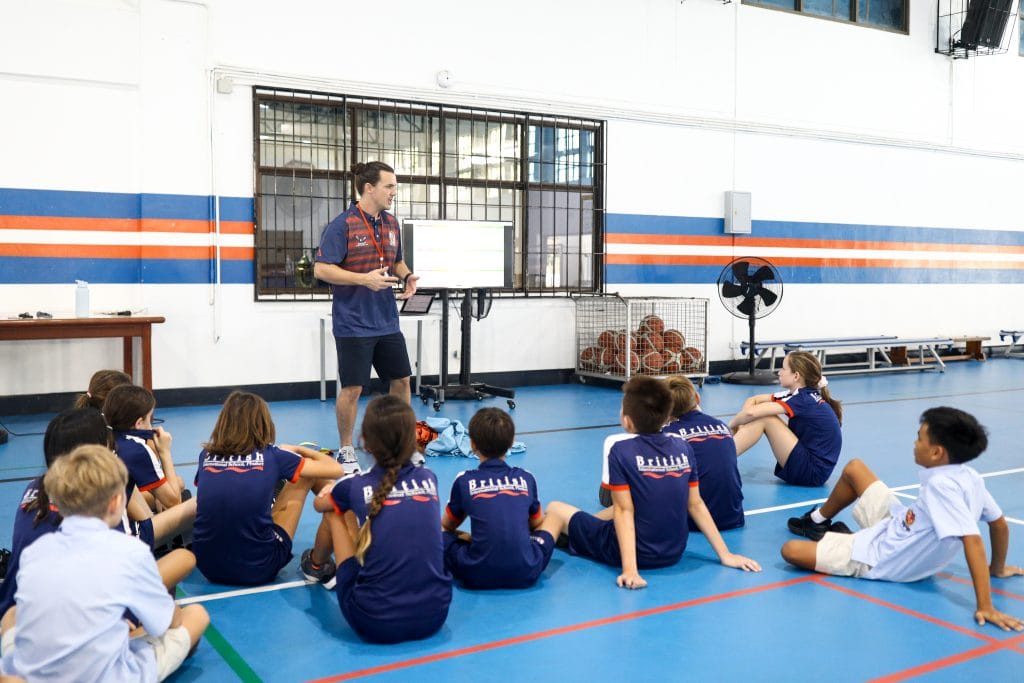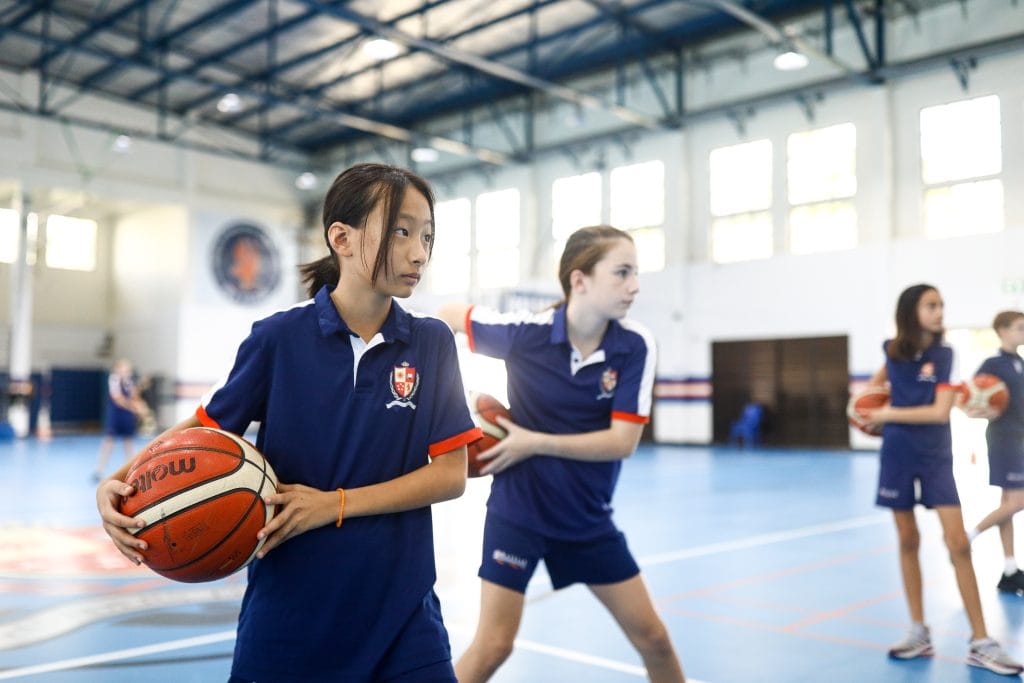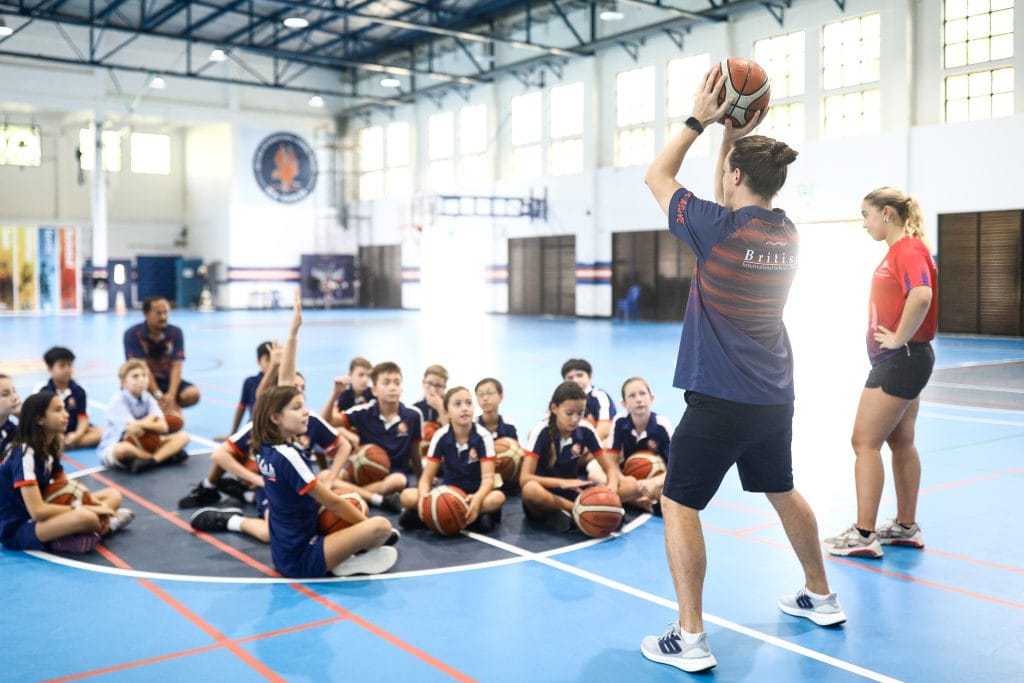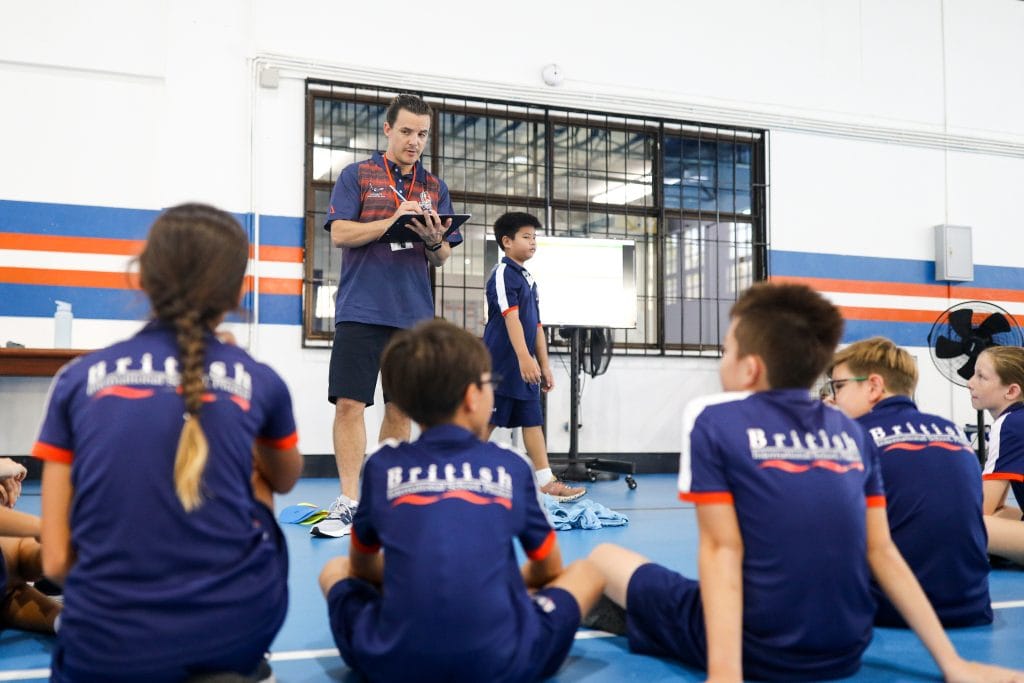 Chris Holmes is the new Physical Education and Science Teacher at BISP. Always passionate about sport, he graduated from The University of Exeter in 2012 with a Postgraduate Certificate in Education, specialising in Physical Education. Originally from Devon in England, Chris has over 10 years teaching experience within England and the Middle East, where he has inspired students to achieve their goals and fulfil their potential in all they do. He has taught across all Key Stages and has developed a teaching style to prepare children to be able to see beyond their immediate environment and dream of goals beyond their comfort zone. 
We took some time to interview Chris and learn about his experience and what he hopes will be his experience as he joins the BISP community. 
What is your role as Physical Education and Science Teacher and how do you anticipate the community will connect with you? 
My role is to encourage students to live a healthy active lifestyle and enjoy exploring an array of sporting opportunities to encompass a lifelong passion for sport and recreational activities. Within the school curriculum and after-school activities, I will share my passion for Physical Education with students to further the Physical Activity opportunities for every child. I hope to bridge cross-curricular links between Physical Education and Science to foster student growth and excel curriculum learning. I am friendly, approachable and have a hard-working, can-do attitude and I look forward to meeting our parent community. 
What do you enjoy most about working in education? 
During my time in education, I have been extremely proud of all of my students, both past and present. The significant achievements and accomplishments they have attained has indeed left me feeling humbled. Knowing that through hard work and dedication, I have helped to inspire these students to reach their goals and better themselves at the earliest points of their active lives, is truly my most enjoyable aspect about being involved in education. I now look forward to positively directing and driving forward the opportunities at BISP to ensure children are inspired and nurtured in all they do; I am eager to share my sporting passion with the whole BISP community 
What attracted you to BISP? 
Firstly, working in a community of teachers who are ambitious for their students. I believe this is the best way to utilise ambition in education to ensure our students come first in all that we do. At BISP ambitions within the teaching community are enthused through learning, wellbeing and passion to solidify the school's core. I love the fact that BISP offers a curriculum of 'opportunity' where examination success is a consequence of a good education, not its purpose; and I relish the opportunity to inspire BISP students using my own methods and collaborated authentic learning experiences to take them 'beyond examinations'. 
Secondly, the way BISP is underpinned by an educational philosophy based on the model of a Triple Helix is in line with my own teaching and learning philosophy – to take great pride and satisfaction in knowing that I have motivated my students with enthusiastic, challenging,
imaginative lessons which have allowed them to access a vast range of opportunities, both within the PE field and their overall school life. 
Finally, former colleagues had shared with me that BISP was a supportive, warm environment to work in and its staff and student profile reflected a truly international community. 
What's a professional skill, or area of interest, that you're keen on developing at BISP? 
I wish to continue being the best that I can be in education. My journey in life is ever-changing as I am constantly striving to excel in all that I do, whilst maintaining integrity and humbleness along the way. I am a great advocate for following a growth mind-set journey, whereby being a dreamer, a doer, a thinker and looking for possibilities everywhere will allow me to reach my self-actualisation in education. This encompasses my educational philosophy, where I model life-long learning by helping students identify and explore their passions and provide opportunities to extend the curriculum beyond the classroom walls. I am passionate about my own growth mind-set attitude and portray this with my students to embrace challenges and persist in the face of setbacks. I do know I have the desire to become the most that I can be in education and achieve my full potential along my journey. 
What do you like to do when you're not working? 
I like to exercise and keep fit regularly, mainly through running, swimming, cycling and training in the gym. I always like to try new things and I am very keen to experience Muay Thai. Often at weekends I will be out and about exploring the beautiful island of Phuket and its many temples, beaches and restaurants. I love to learn and will usually be participating in language and cooking classes. 
What behaviour or personality trait do you most attribute your success to, and why? 
'Live in the moment' – Living in the "Here, now" and the importance of the present moment and the passage of time. 'Follow your Ikigai' – A Japanese concept referring to something that gives a person a sense of purpose, a reason for living. Discovering your Ikigai, pursuing it and nurturing it everyday will bring meaning to your life. 
What advice would you give to your teenage self? 
I would say – "Your true potential is unlimited, to discover this, you must first face your own limits and be confident enough to break down any barriers in your way." 
As said by Michael Jordan: 
"Obstacles don't have to stop you. If you run into a wall, don't turn around and give up. Figure out how to climb it, go through it, or work around it."